Success Story
Atal Bihari Vajpayee Biography | Biography of Atal Bihari Vajpayee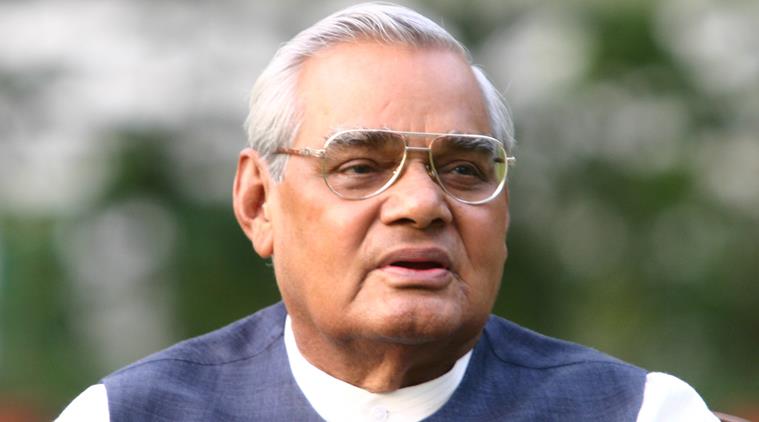 Atal Bihari Vajpayee Biography: Atal Bihari Vajpayee "is considered the leader of Indian politics, as well as being a political person, he is also an influential poet, a strong speaker and a Union Advisor, after Jawaharlal Nehru, he is the leader who becomes the Prime Minister most often, Has been the Prime Minister of India."
Atal Bihari Vajpayee Biography
Even before independence, he used to serve the country in association with Gandhiji. He also participated in the Quit India Movement and also visited the jail several times. You will be very proud to know that Atal is the world's first such politician who has given speeches in Hindi at the UN General Assembly.
Brief Introduction
Birthplace: Gwalior, Madhya Pradesh
Age: 93 years
Dead: August 16, 2018
Mother: Krishna Devi
Father: Krishna Bihari Vajpayee
Marital Status: unmarried
Adopted daughter: Namita
Political party: Bharatiya Janata Party
Atal's early life
Atal Bihari Vajpayee was born on December 25, 1924 in a small family of small village in Gwalior. His father was the schoolmaster of the village, he was also a great poet. Because of that, Atal was inherited from his father's virtues.
Atal's education
He obtained early education from Gorakhya Vidyalaya and later went to Victoria College of Gwalior (now known as Laxmi Bai College) for further studies, from where the BA. Then Dayanand Anglo in Kanpur – M.A. of Political Science from Vedic College Here, he left all the classmates behind and topped the college.
Political life
Atal had already used to participate in various political meetings for the country's service before independence. After independence, in 1951, Vajpayee joined the Indian Jana Sangh. This political party contested the Lok Sabha elections for the first time in 1955 and lost, but did not give up.
In 1957 as a Jana Sangh candidate, contesting from Balrampur Lok Sabha in Uttar Pradesh. But this time we won a spectacular victory.
He has been a leader of the Jana Sangh's parliamentary party for 20 consecutive years. From 1977 to 1979, Morarji Desai was the Foreign Minister in the government. Unhappy with the Janata Party in 1980, established the Bharatiya Janata Party. On April 6, 1980, he became the President of Bharatiya Janata Party.
In 1996, he became the Prime Minister for only 13 days, and for the second time, he was elected prime minister from 1998 to 2004.
While working as the Prime Minister, he did many important tasks. On 11th and 13th of May, according to the UN condition, while not conducting nuclear testing in water, land and the sky, India's Scientist conducted 5 underground nuclear tests under the leadership of Atal and made India a nuclear nation, it was Atal's biggest achievement.
During Atal ji rule, he made many meaningful efforts to improve the relations of Indo-Pak. In which this was also an important step.
While talking to Pak ruler Nawaz Sharif for improving Indo-Pak relations, on 19 February 1999, the bus service started between New Delhi and Lahore by the name "Sada A Sirhad". But in return, India got Kargil war after a few months as a gift.
Atal had said that in the present era, the development of science can not be developed for which he gave the slogan of "Jai Jawan, Jai Kisan, Jai Vigyan" to the Jai Jawan Jai Kisan Nara.
His slogan came true as soon as possible, whose introduction is the mobile revolution, which started in his tenure and now India is second in the world in terms of mobile use.
People Read:
Personal life
Like APJ Abdul Kalam, he became so famous in the service of the country that he made the country service his last work and life partner. So they did not get married. But he adopted a girl named Namita.
Atal Bihari Vajpayee
Due to physical unhealth caused by Atal Bihari Atal ji, since 2004, he has retired from active politics. At present, he lived in a government house located in Krishna Menon Marg in Delhi. But & nbsp; because of a long illness, he was undergoing treatment at AIIMS in Delhi.
Atal Bihara Vajpayee Ji took the last breath in Delhi AIIMS on August 16, 2018, 5:05 pm in the evening, and became a paradise for eternity.
Award
Padma Vibhushan in 1992.
Lokmanya Tilak Award in 1994.
Best Parliamentary Award in 1994.
Pandit Govind Vallabh Pant Award in 1994.
Bharat Ratna in 2014