We all know books are a great source of knowledge and inspiration. Here we have listed the best branding books for you. These books are all about strategic branding and other sub-divisions such as brand positioning, brand purpose, or virtual identity design. This collection of top branding books will provide you with a detailed understanding of the basics of branding.
But why branding books?
Branding is a vast concept that leaves people scratching their heads. If you Google for the right definition, you will find diverse answers.
Most of us are aware of the fact that a brand is more than just a logo. It is the idea, feeling, promise, tone, experience, and narrative. Yet, there is so much about branding we might or might not know.
The fact is: Branding is the best one for your business.
You can start reading many books regarding branding to expertise in the subject. However, to know more, you should widen your reading list.
To help you choose the right book, we have explained the 10 books on branding for you in detail!
So let's get started!
10 Best Branding Books For 2022
Here are the best books on branding which will help to improve your knowledge in the subject and inspire you to achieve your goals!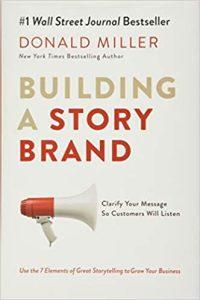 Author: Donald Miller
Latest Edition: 10 October 2017 (Illustrated Edition)
Publisher: Harpercollins Leadership
Building a Story Brand is a #1 Wall Street Journal Bestseller by the New York Times Best-Selling author Donald Miller. Here in this book, he uses the seven universal elements of powerful stories that teach the listeners the different ways to improve the ways to connect with the customers and grow their business.
The strategies mentioned by Donald Miller are a well-tested and proven solution for the business leaders who are talking about their business.
These revolutionary strategies include connecting with customers that offer listeners an extreme competitive advantage. He also reveals the secrets that help the customers understand the benefits of using a specific product, idea, or service.
The author does all of this by teaching readers the seven universal story points humans respond to, the main reason why customers purchase, and ways to simplify brand messages people will understand. Moreover, he also teaches how to create an effective brand message for business websites, brochures, and social media.
This is one of those brand books which is for everyone. Whether you are the founder of a million-dollar business, an owner of a small company, a politician, or a lead singer of a rock band, this branding guide will help you transform your business in the most unique way possible.
You can buy this book here.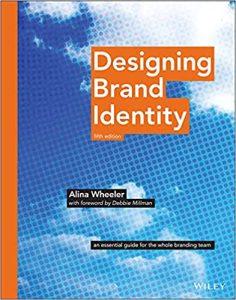 Author: Alina Wheeler
Latest Edition: 8 December 2017 (5th Edition)
Publisher: Wiley
Designing Brand Identity: An essential guide for the whole branding team by Alina Wheeler is for every project manager who wants to rebrand their company or wants to educate their staff, and for students who want to learn the basics of branding.
Designing Brand Identity is the best research that covers everything including- research, brand strategy, design execution, launch, and product governance.
It is divided into three major sections: brand basics, process fundamentals, and some real-time life case studies.
The main features of this book include:
Offers 100+ branding subjects, tools, diagrams, and checklists.
50+ case studies that help to describe branding goals, strategies, solutions, processes, and results.
More than 700 detailed brand illustrations.
400+ quotes given by brand experts, design gurus, and successful CEOs.
You can buy this book here.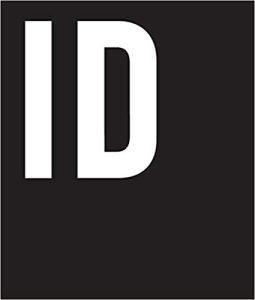 Author: David Airey
Latest Edition: 22 January 2019
Publisher: Rockport Publishers
Identity Designed by David Airey is a comprehensive visual branding guide for students interested in design, independent designing professionals, and entrepreneurs who want to improve their knowledge and understanding of effective design.
The book explains the process and the advantages of design for brand identity and is a mix of all the high-caliber projects from the world's most talented design studios. In addition, this branding guide covers the history, importance,best practices of branding, and how to work and exceed client expectations.
Moreover, the author explains different research methods, strategizing, coming up with ideas, implementing style guides, and futureproofing your designs.
The book also includes the most popular projects by Pharus, OCD, Lantern, Base, Foreign Policy, Rice Creative, Fedoriv, Underline Studio, Bedow, Freytag Anderson, Believe In, Together Design, Jack Renwick Studio, and much more.
Identity design is a must-have for every designer and entrepreneur who wants to improve their work and understand the importance of good design for business.
You can buy this book here.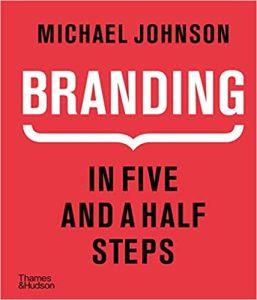 Author: Michael Johnson
Latest Edition: 15 November 2016 (Illustrated Edition)
Publisher: Thames and Hudson
Branding: In Five and a Half Steps is an ultimate guide that helps create a successful brand by keeping brand identities in mind. This book was written by Michael Johnson, the world's most leading graphic designer and brand consultant, and has been rewarded with many awards during the process.
In this book, the author explains the reality of every brand with the help of case studies that help to understand why we select one product or service over another and at the same time enable us to comprehend how brands can influence life decisions.
The first part of the book explains how the birth of brand designs does not mean coming up with a solution but also identifying the correct question to which the answer is needed. Moreover, this book includes more than 1000 detailed illustrations that showcase the world's most successful corporate identities and generic templates that allow you to create your brand easily.
You can buy this book here.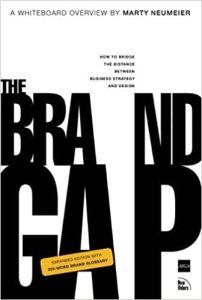 Author: Marty Neumeier
Latest Edition: 25 August 2005 (2nd Edition)
Publisher: New Riders
The Brand Gap by Marty Neumeier is the first book presenting a unified brand-building theory. This book explains how both ways of thinking can help you create a "charismatic brand." This guide will help you create a brand that customers feel they need in their lives.
In this book, you will learn:
A detailed definition of branding.
The five major disciplines of brand-building.
The three most important questions you need to ask about any brand.
How branding can impact your competition.
Importance of collaboration in brand-building.
How to test brand concepts quickly and at budget-friendly prices.
The importance of managing brands.
220 words detailed brand glossary.
This simple branding book is for everyone looking for the most powerful business tools.
You can buy this book here.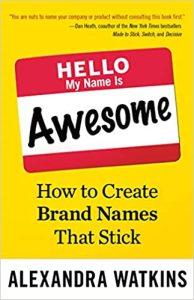 Author: Alexandra Watkins
Latest Edition: 16 October, 2014 (1st Edition)
Publisher: Berrett-Koehler Publishers
Hello, My Name Is Awesome is an entertaining and engaging book by the best brand name consultant Alexandra Watkins. She explains how anyone can create brand names to create a long-lasting impact on the target audience.
The unique thing about this book is that she uses two major proven approaches: SMILE and SCRATCH test that was once featured in the Wall Street Journal and Inc.
A good brand will create SMILE, meaning:
Suggestive- Evoking a positive brand experience.
Meaningful: Your customers will "understand."
Imagery: Visually evoking to aid in memory.
Legs: Lends to a theme for extended mileage.
Emotional: It resonates with your target audience.
On the other hand, a bad name will create SCRATCH:
Spelling-challenged- Seems like a typo.
Copycat- Your brand is similar to that of your competitors.
Random- It is irrelevant to your brand.
Annoying- The target audience does not understand the meaning of your brand.
Tame- The name is descriptive, uninspired, and flat.
Curse of knowledge- Only the founders will understand it.
Hard to pronounce- unapproachable and difficult to understand.
This detailed book will get updated advice such as ensuring Siri and voice recognition texting spells your name correctly. It also has some eye-opening name examples, both good and bad.
You can buy this book here.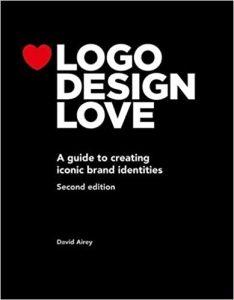 Author: David Airey
Latest Edition: 4 September 2014 (2nd Edition)
Publisher: Peachpit Press
The second edition of Logo Design Love includes more detailed case studies, sketches, logos, effective tips for working with clients, some insider stories, and practical information about getting the right job.
With the help of the client case studies, the author explains how to create an ever-lasting brand identity from the start till the finish. He also shows some easy ways to create detailed briefs, generate ideas, how much to charge, and how to collaborate with clients.
He uses the works of many well-known brands such as Paula Scher, who designed logos for Microsoft Windows and Citi and Lindon Leader, the designer of the current FedEx logo, and much more.
In this logo branding book, you will learn:
The process to convert a logo into a complete brand identity.
Effectiveness of one logo than the others.
Step to create an iconic design.
Why are some designers better than others?
Over 31 practical designing tips to help you create a logo that will create a long-lasting impression.
You can buy this book here.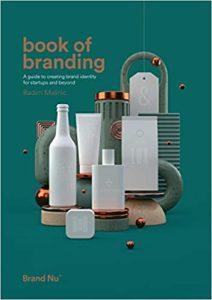 Author: Radim Malinic
Latest Edition: 11 November 2019 (Illustrated Edition)
Publisher: Brand Nu Limited
Book of Branding is a comprehensive and creative guide for many businesses, start-ups, and individuals who want to create a brand identity visually.
This book is written in a conversational and easy-to-understand way without using many technical terms that help readers understand the important elements involved in the brand building and identity process.
The author explains his real-life experience, provides insights and tips for branding. The book also explains real-life case studies that show how collaborative work can help you gain success.
Book of Branding is an essential add-on to the start-up toolkit for founders, graphic designers, entrepreneurs, brand creators, and anyone who wants to discover the world of brand identity.
You can buy this book here.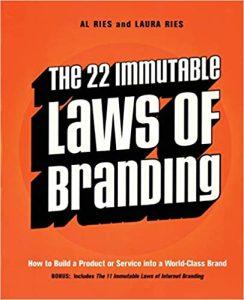 Author: Al Ries
Latest Edition: 17 September 2002 (Reprint Edition)
Publisher: Harper Business
The 22 Immutable Laws Of Branding is a very enlightening book designed for marketing professionals to improve their understanding on the subject.
It is a definitive guide on branding, pairing anecdotes about the best brands across the globe like Volvo, Heineken, Rolex, etc with the help of marketing gurus Al Ries and Laura Ries. The authors say that the only way to stand out in the market is to build your product/service into a brand by providing the readers with a step-by-step instruction guide.
This book also helps to solve the most challenging problem- branding on the web. It is the best book to create a world-class brand.
You can buy this book here.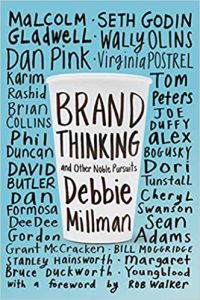 Author: Debbie Millman
Latest Edition: 1 May 2013
Publisher: Allworth
Brand Thinking And Other Noble Pursuits is an engaging book that focuses on modern branding with the help of interviews with many famous interviewers like Seth Godin, Tom Peters, Joe Duffy, Dori Tunstall, Virginia Postel, and others.
Each chapter in this book is an extensive conversation between Debbie Millman and the other popular marketers in the industry. By asking questions related to branding, the author provides answers from 22 different marketers.
This engaging book explains and enlightens the reader about modern branding and how many companies and consumers can understand the behavior behind why we choose a brand.
You can buy this book here.
Conclusion
Branding is a key to the growth of any business. Building a strong brand can be a difficult task and require a lot of hard work. But what it is exactly? Since it is a vast concept, there is no proper definition. Every person has a different perspective on branding.
Reading branding books can help you expertise on the subject, and if you want to explore more about the subject, you should widen your reading list.
Here we have mentioned the 10 best branding books which will help you improve your knowledge on the subject.
Happy reading!
People are also reading: