Books
10 Best German Learning Books For Beginners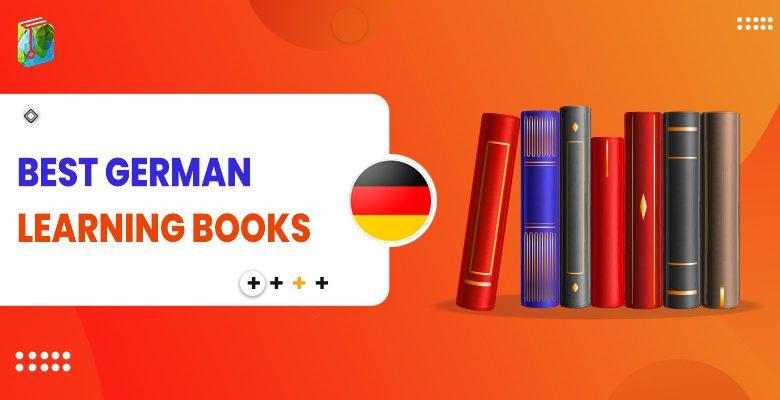 Today, Germany is a powerhouse of innovation, entrepreneurship, and business. In addition, it is a renowned tourist destination and boasts some of the best institutes of higher education in the world. So, there is no shortage of reasons for you to want to visit Germany, which would mean you'll need to learn the German language. We'll be discussing some of the best German Learning Books in this article.
Fortunately, German and English are closely related. Both English and German are considered members of the Germanic branch of the Indo-European language family and are considered 60% lexically similar. So, if you know English, it would be relatively easy for you to learn German, but that isn't enough to master Deutsch. You'll need to be very consistent with your studies, dedicated to your classes (if taking any), and need to read a lot of books!
If you want to order a dish in a restaurant, book a cab, or make friends in Germany, you can easily do that with our help.
So, as they say in Germany, lass und gehens!
Best German Learning Books [Die Besten Deutschlernbücher]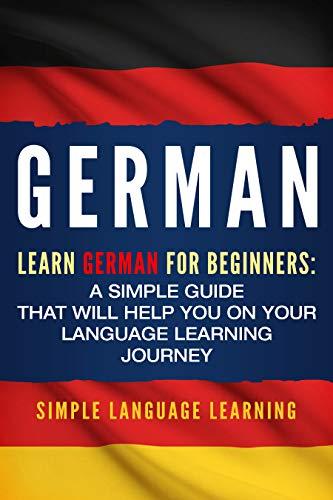 Author: Simple Language Learning team of experts
Publisher: Simple Language Learning
Publication Date: May 14th, 2019
Length: 490 pages
This is one of the most fun and comprehensive german language books for beginners that includes two manuscripts in one book: firstly, a guide for beginners, and secondly, a phrasebook containing twenty-five hundred helpful and commonly used German phrases.
The book will not only teach you the rules and grammar of German but give you an idea of the sound and music of the language. It covers topics like "saying 'Hi' and introducing yourselves," "education and work," "family and friends," and "leisure and art."
The phrasebook contains a variety of phrases that will help you on any trip to Germany. It will also encourage you to speak and embrace the German language. Moreover, it covers scenarios such as "arriving at the airport and traveling by plane," "accommodation," "at the restaurant, food, and cooking," "work and education," and "emergencies."
This is a great choice if you're just getting started out on learning German.
You can buy this book from here.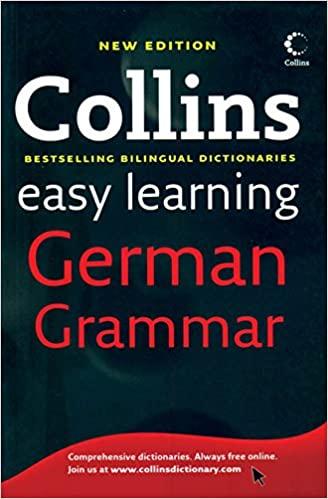 Author: Collins Publication Team of Experts
Publisher: Collins Publication
Date of Publication: January 1st, 2011
Length: 103 pages
The rules of German grammar are notoriously complicated; even native speakers will admit to occasionally being unable to wrap their heads around all the intricacies! However, with the help of this slim volume, you can go a long way towards mastering German grammar.
The book uses easily comprehensible and simple language and has a clear color layout. Dozens of user-friendly verb tables are included. Thousands of sample phrases, sentences, and exercises show you the correct use of German grammar.
In addition, the topics covered in the book range from "how to use adjectives in German" and "what are adverbs of place in German" to "what are the two types of German conjunctions?" and "what are the genders of German nouns"?
You can buy this book from here.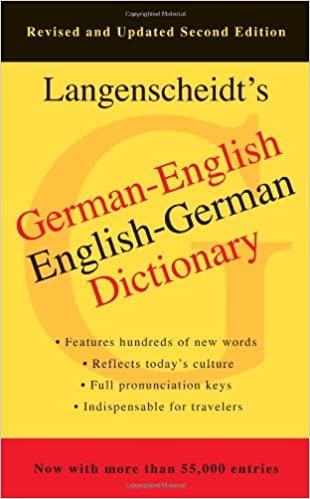 Author: Langenscheidt
Publisher: Simon and Schuster
Publication Date: May 26th, 2009
Length: 672 pages
This volume is an excellent choice if you're looking for a good German to English dictionary. It features more than fifty-five thousand entries, including hundreds of words reflecting modern cultural, political, and technological phenomena and contemporary idioms and expressions. It also includes full pronunciation keys for both German and English entries.
The book includes:
Comprehensive German grammatical information.
The genitives and plurals of German nouns.
Indicators on how to conjugate German verbs.
An alphabetical list of German and English irregular verbs.
A large number of examples illustrate the correct usage and meaning of words.
A quick reference section on proper names, weights and measures, and abbreviations.
Moreover, the typography is easy to read, and a helpful guide on using the dictionary most effectively is also present. This volume is an invaluable German language reference tool for teachers, students, travelers, and professionals.
You can buy this book from here.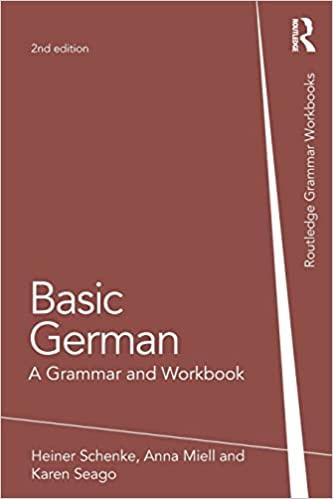 Author: Heiner Schenke, Anna Miell and Karen Seago
Publisher: Routledge Grammar Workbooks
Publication Date: April 14th, 2016
Length: 222 pages
This book introduces Germany's people and culture through the medium of language. It is suitable for students in their initial phase of learning the language.
The book has twenty-nine units, each containing one or more related grammar topics, illustrated by examples that act as models for the attached exercises.
There are clear grammatical expressions in both German and English, authentic language samples from a range of media, and checklists at the end of each unit to reinforce key points, "did you know?" sections. Such sections provide extra learning tips on specific grammar points and insights into current usage of German, and a glossary of German terms.
This book is suitable for both independent study and class use and can be used by both complete beginners and those with some basic knowledge of German.
You can buy this book from here.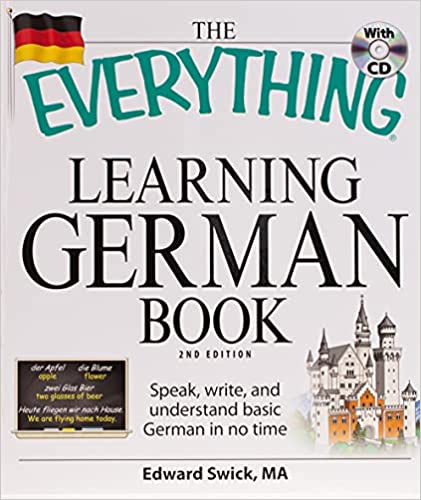 Author: Edward Swick
Publisher: FW Media
Publication Date: November 18th, 2009
Length: 304 pages
This practical hands-book will provide you with easy-to-understand lessons, useful exercises, and a CD to help with learning pronunciation.
It covers topics from basic introductions to verb conversions, as well as rules of spelling and punctuation, appropriate language for correspondence in German, including through email, understanding direct and indirect objects, using superlatives to communicate more effectively, and when to use the passive voice, and a large number of updated exercises for your practice.
Scenarios such as ordering food and shopping are also described. This is a fun and practical guide to the German language.
You can buy this book from here.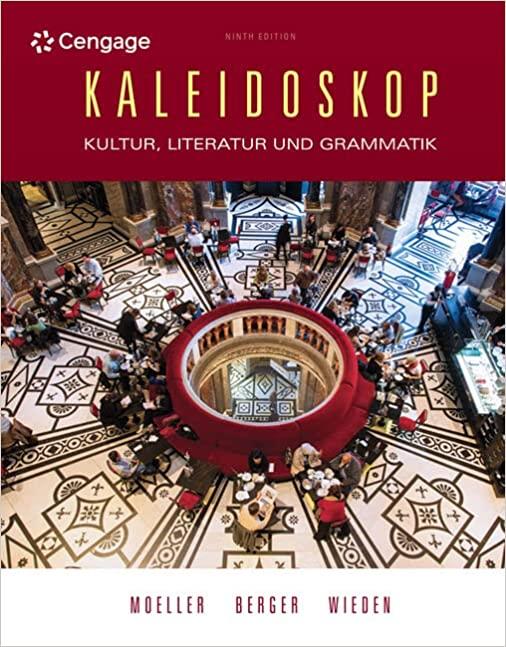 Authors: Jack Moeller, Simone Berger, Anja Wieden
Publisher: Cengage Unlimited
Publication Date: N/A
Length: N/A
This e-book features a flexible, student-centered approach to teaching German. It promotes communication and focuses on the literature and culture of Germany. It also includes a comprehensive review of grammar.
Kaleidoskop combines a literary and cultural reader with ten themes with a grammar section. This allows teachers to devise their teaching programs with maximum flexibility. Moreover, reading plays an important role in this text, with listening, speaking, and writing exercises revolving around a wide range of authentic reading selections.
This book is designed for learners at an intermediate level.
You can buy this book from here.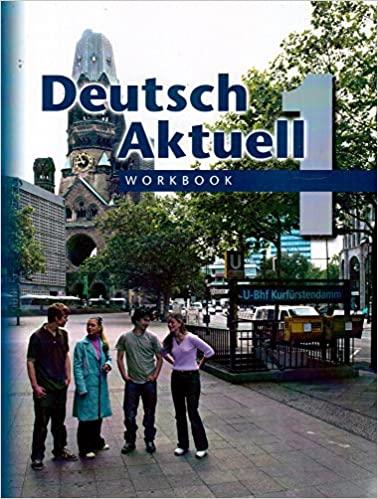 Author: Wolfgang Kraft
Publisher: EMC Publishing
Publication Date: January 1st, 2010
Length: 418 pages
Even though this book might appear old, don't judge it by its cover! It is still one of the standard textbooks used to teach German in America.
However, this book does not include contemporary slang, it thoroughly covers the fundamentals of learning German.
The grammar and vocabulary sections are very accurate. The attached workbook contains several exercises for you to hone your skills. In addition, each chapter contains an oral and a written test.
As this book is geared primarily towards school students, it is built around teens' interests. It uses subjects like food, school, music, and pictures of young people that teens can relate to. It is a solid choice for school students who want to learn German.
You can buy this book from here.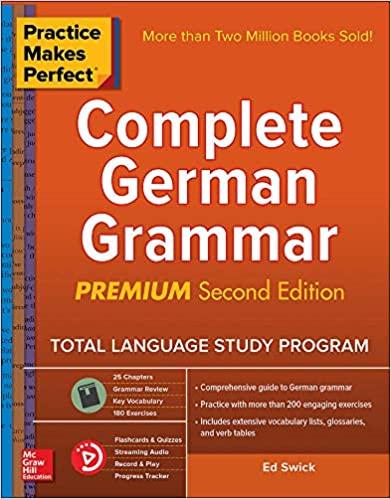 Author: Ed Swick
Publisher: McGraw Hill
Publication Date: October 11th, 2018
Length: 288 pages
This comprehensive, easy-to-use guide is one of the best books to learn the German language. It covers all aspects of German grammar, from tenses and regular verbs to adverbs and adjectives. Example sentences illustrate grammatical concepts and clarify grammatical points, and an answer key provides immediate feedback.
A chapter reviewing all the material in the book reinforces what you've learned. The book is interspersed with practical and commonly used words. You can access the McGraw Hill Education Language Lab app for various interactive quizzes and streamed audio recordings to guide pronunciation.
Overall, the explanations are easy to understand, and the examples are engaging. This book will provide you with ample practice to make your grasp of German perfect.
You can buy this book from here.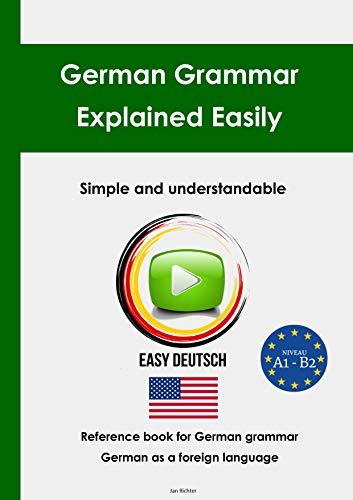 Author: Jan Richter (author), Nicholas Vance (translator)
Publisher: Easy Deutsch
Publication Date: October 12th, 2018
Length: N/A (e-book)
This book contains over one hundred and twenty simple, uncomplicated explanations for German grammar, explained by you, the learner. Step-by-step guides provide detailed explanations to help you find the right adjective ending, determine the right case, decide if you need the n-declension, and much more.
This book will help ensure that you understand German grammar instead of memorizing it. It will lead to a comprehensive, long-term understanding of the language. Moreover, this compilation focuses on the vast majority of grammar that focuses on simple, logical rules and not the small number of exceptions.
This makes it a good choice for beginners.
You can buy this book from here.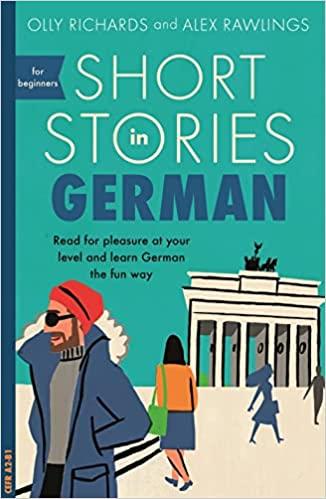 Authors: Alex Rawlings, Olly Richards
Publisher: John Murray Learning
Publication Date: June 29th, 2019
Length: 256 pages
This book is written for students from the beginner to the intermediate level. It is designed to give them enjoyment and a sense of achievement. It contains eight stories in various genres, such as science fiction, crime, historical, and thriller.
The language is at a simple level and includes the thousand most frequently used words in German to expand your vocabulary. The authentic dialogue will help you learn conversational expressions and improve your spoken German.
Other features include a glossary for the bolded words in each text, a bilingual word list, a plot summary for each story, and comprehension questions after each chapter.
As such, this book will make learning German fun.
You can buy this book from here.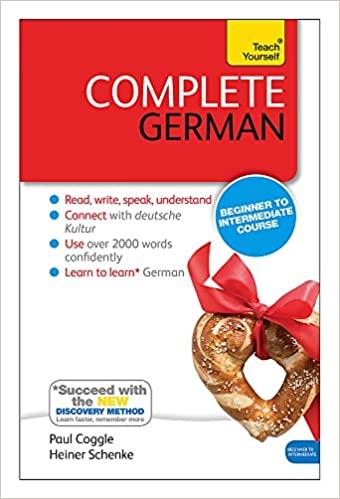 Author: Paul Coggle, Heiner Schenke
Publisher: Teach Yourself
Publication Date: December 28th, 2o12
Length: 408 pages
This comprehensive book will take you from the beginner to the intermediate level. A CD of audio files accompanies it.
There are twenty-three learning units, with verbs reference and a word glossary. It uses the Discovery Method, which revolves around figuring out rules and patterns yourself to ensure long-term language retention. Furthermore, there are tips and skills on how to be a better language learner and culture notes to teach you about the people and places of Germany.
You can test yourself and track your progress with daily exercises. This is another great guide to learning German.
You can buy this book from here.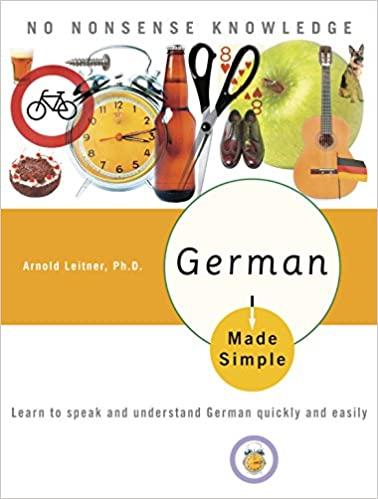 Author: Dr. Arnold Leitner
Publisher: Crown Publishing
Publication Date: 2006
Length: 320 pages
Written for those seeking to learn German by themselves, this book eliminates all extraneous information and focuses on only the essentials. It is very to understand.
The book covers the basics of German grammar, modern German vocabulary, pronunciation guide, reading exercises, German economic information, common expressions, review exercises with answer keys, and a German to English dictionary.
This is undoubtedly the book for any self-learners trying to learn German.
You can buy this book from here.
Conclusion
Learning a new language is always tough, but it can also be fun. With all its complexities, German will certainly challenge your intellect, but once you've mastered it, it will certainly be an invaluable skill.
There were some of the best books for learning German. We hope it will make learning this language fun and easy.
We hope you found this article helpful.
Happy Reading!
People are also reading:
Frequently Asked Questions [FAQs]
Question: How can I learn German by myself?
Answer: You can take the help of books as mentioned in this article. Moreover, you can also attend online courses available on the internet.
Question: Where can I read German books for free?
Answer: Various PDFs are available on the internet. You can download them and read them as and when you like.
Question: Can I read German books on Kindle?
Answer: Yes, you can. There are several options available on Kindle to learn the German language.
Question: Can I learn German in 3 months?
Answer: It is possible to learn the basics of German in around 3 months. However, to gain expertise and master this language, you require thorough practice.