Books
10 Best Love Story Books Of All Times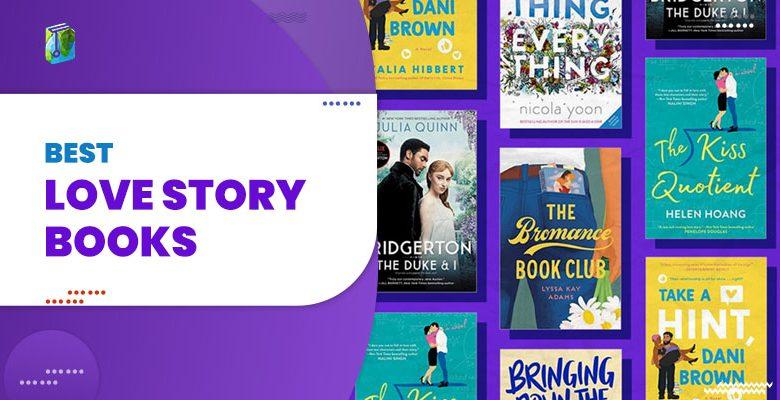 Love story books are an emotion. Various stories depict some legendary romantic bonding between the couple. In addition, such an intimate storyline connects with people immediately. Many movies and books have incorporated some of the most touching tales. There are unforgettable movies such as Titanic, DDLJ, The Notebook, Fault in our Stars, and many more. Moreover, who doesn't know about the characters of Romeo-Juliet, Heer Ranjha, Laila Majnu, etc.?
People have different choices; some like watching love stories, and others want to read them. If you lie in the second category, this article will provide you with some of the best love story books available.
Before we jump to our main list, here are our top picks:
Jane Eyre – A heart-touching ancient tale of love.
Pride and Prejudice – Story of the 1800s showing how opposites attract.
Morning Glory – Two lonely individuals who struggle all life and finally find each other and fall madly in love.
Shanna: A story of a strange encounter between an heiress and a prisoner that turns into an epic love tale.
Dark Lover: A remarkable vampire love story.
10 Best Love Story Books
Pride and Prejudice
Jane Eyre
Shanna
Morning Glory
Lord of Scoundrels
The Viscount Who Loved Me
Dark Lover
Bet Me
A Hunger Like No Other
The Kiss Quotient
It Ends With Us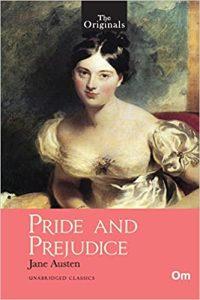 Written by: Jane Austen
Rating: 4.5
Key Highlights
This book goes way back; it was published in 1813. It became an instant hit after its release.
Jane Austen calls this work her 'darling child'. She has portrayed her lead character, Elizabeth Bennet, so vibrantly. She is highly opinionated, and her husband, Mr. Darcy, is full of pride.
The portrayal of both characters is filled with wit and flirtation.
Overall, it's a beautiful depiction of English country life in the early 1800s, describing a tale with humor and sarcasm.
Purchase this masterpiece from here.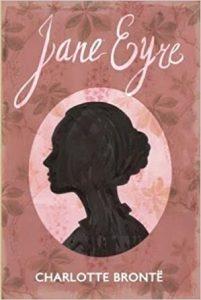 Written by: Charlotte Bronte
Ratings: 4.5
Key Highlights
Jane Eyre is undeniably an unforgettable, heart-wrenching, and heart-warming story.
Jane has always felt like an outcast her whole life.
She visits Thornfield Hall and is hired by a proud man, Edward Rochester, to take care of his child.
Jane falls madly in love with Edward.
However, there are plenty of secrets in Thornfield Hall.
The questions arise: Will she be left alone again? Will Edward hide from her? Will they ever find love for each other?
Read this touching tale of love here.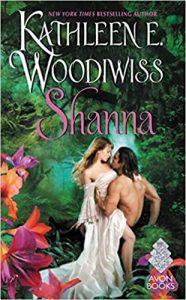 Written by: Kathleen E Woodiwiss
Ratings: 4.6
Key Highlights
This is one of Kathleen's most iconic and loved romance novels ever written.
Shanna is the daughter of a successful British merchant who has retired and has immense wealth.
He wants Shanna to be married by she keeps on rejecting all suitable partners. Therefore, the father grants her one year to find the right husband.
She doesn't want to get married, but due to his father, she picks a random prisoner from the Newgate Prison.
For one night of pleasure, a criminal consented to wed this pretty heiress.
There is a lot to read in this passionate romance novel with a lot of drama, love, hatred, anger, romance, and passion.
What happens to Shanna and her lover? Is he hanged? Does her father agree to their union? Get answers to all these questions by reading this wonderful tale here.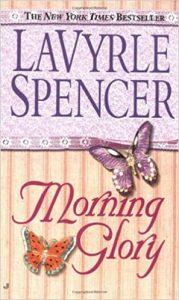 Written by: Lavyrie Spencer
Ratings: 4.7
Key Highlights
This book is a romantic and unique tale of two love birds Elly and Will.
Elly is a widow, whereas Will is an outsider. Her grandparents are strict, and she is living a monotonous life. Elly is all alone with her two children and one in her womb.
On the other hand, Will had a lonely past void of love and tenderness. He somehow reaches the doorstep of Elly on the eve of World War II.
The spark between the two knew no limits. It was surely going to be something passionate.
Will the two be together? Will they find love again? Read more in this beautiful novel here.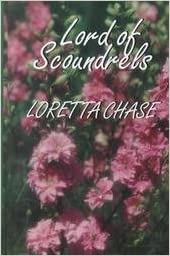 Written by: Loretta Chase
Ratings: 4.4
Key Highlights
Lord of Scoundrels was written in 1994.
The writing of this novel is easy, light, and simple to understand.
Dain was mentally scarred by his father, who left him tortured when he was a little boy. So, the readers understand why the adult Dian behaves in such a manner as he does.
The love spews up between Jessica and Dain. Jessica is highly insightful, whereas Dain is very complicated. Both of them somehow fit with each other. They are an intellectual match. Moreover, the love that grows no limits.
The author has beautifully described the story at an intriguing pace.
What is the fate of these two lovers? Does destiny bring them together forever? Will they face struggles? Know more by purchasing your copy from here.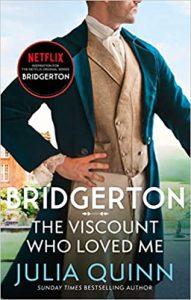 Written by: Julia Quinn
Ratings: 4.5
Key Highlights
This book is the inspiration behind the very famous Netflix series, Bridgerton.
The story is set in 1814, when London's most eligible bachelor, Anthony Bridgerton. He has spent most of his teen years and twenties in reckless pleasures and fun. But now, he is all set to marry.
However, no one knows yet that he has already decided whom to marry; Edwina Sheffield, who is the most desirable.
But the problem is her elder sister Kate Sheffield. She sees patriarchal norms prevailing and wants the best and most open-minded partner for her younger sister. She doesn't just want her to marry under pressure but wishes for her to find true love.
She hates Anthony and doesn't like their union. However, Anthony slowly falls in love with Kate, and the complications begin.
Will Kate marry Anthony? How will Edwina react knowing about this? To learn more about this exciting and twisted love tale, purchase your book here.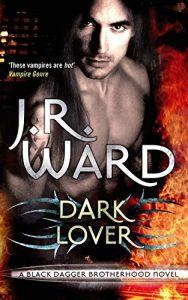 Written by: J.R. Ward
Ratings: 4.5
Key Highlights
The story is based on Wrath and Beth. Wrath is a pure-blooded vampire left on the planet, whereas Beth is a half-human half-vampire breed.
It's an exhilarating love story between the two.
Interestingly, Wrath hates humans and doesn't want a partner. On the other hand, Beth is not aware of her vampire heritage.
However, their love for each other is not left complicated by them but by the lessers strategizing something to wipe off the vampires from the planet Earth.
The author has seamlessly inserted the erotic scenes between both the characters.
It is a refreshing vampire love story.
What happens to the vampires? Do Beth and Wrath end up together? Read more to explore this story.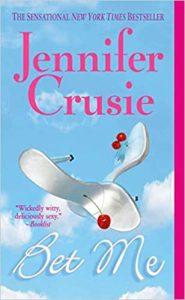 Written by: Jennifer Cruise
Ratings: 4.4
Key Highlights
Bet Me is the winner of the RITA Award 2005.
Calvin Morrisey is successful and charming. Minerva Dobbs knows that happy ever after is not possible.
He knows that a relationship is never possible with Minerva as she is a cranky woman. They part their ways after evening dinner. However, fate has different plans.
Krispy, her ex-boyfriend, comes into the picture. He is a psychologist and an intelligent person.
A lot of complications await in this true love tale.
Will Minerva and Calvin be together? Or will Krispy again be with Ms. Dobbs? Know more of this exciting tale and purchase your copy from here.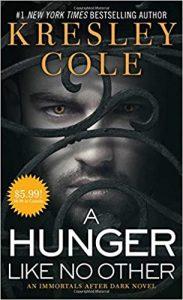 Written by: Kresley Cole
Ratings: 4.5
Key Highlights
This romantic novel is the New York Times and USA Today bestselling novel.
It is a story of passionate love between a werewolf and a vampire. Their relationship is full of tests and struggles.
Lachlain and Emmaline both have past struggles affecting their love now.
Ancient evil comes again in their lives, and things get complicated.
Will the love strengthen more? Or the proud warrior will come down to his knees for his love? To get all these answers, purchase your copy from here!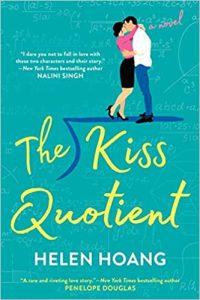 Written by: Helen Hoang
Ratings: 4.3
Key Highlights
This book is one of the Washington Post's 50 Notable Works of Fiction in 2018 and one of Amazon's Top 100 Books of 2018.
Stella Lane is a mathematician and finds algorithms to predict the total number of customer purchases. She has little to no experience in dating.
She thinks she needs a lot of practice with a professional about french kissing.
He hires an escort, Michael Phan.
They get involved in love-making and all sorts of such practices.
There rises a sense of passion and exoticness. Soon she realizes that the logical reasoning behind these emotions is love.
To know more of this erotic and passionate love story, purchase your copy from here!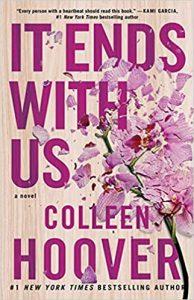 Written by: Colleen Hoover
Ratings: 4.5
Key Highlights
Lily had a tough life since childhood. But that didn't stop her from trying her absolute best every time.
She feels a lot of attraction toward neurosurgeon Kyle. After that, she finds everything turning out to be good around her.
Kyle is arrogant and stubborn at the time but equally sensitive and love for Lily.
Lily breaks her 'no dating rule' for him. But Kyle can't come out of his no-dating mindset. So she wonders why he is like this in the first place.
At times she remembers her first love Atlas. And surprisingly, fate brings him again into her life. This complicates the whole situation between Kyle and Lily.
How will things turn out for Kyle and Lily? Will she end up with Atlas or Kyle? Read more of this exciting story here.
Final Words
Love story books are full of emotions, passion, and twists. There are various stunning books in the market. We have jotted down a list of the best ones available out there. Famous authors have compiled all the listed books. Moreover, some of them are even transformed into series or movies.
If you are romantic or love to read this genre, these books will not disappoint you.
Let love and these remarkable love stories rule you! Please tell us which book is your favorite among the listed ones.
Happy Reading!
People are also reading: