Books
10 Best Spiritual Books For Spiritual Growth In 2023 [Listed]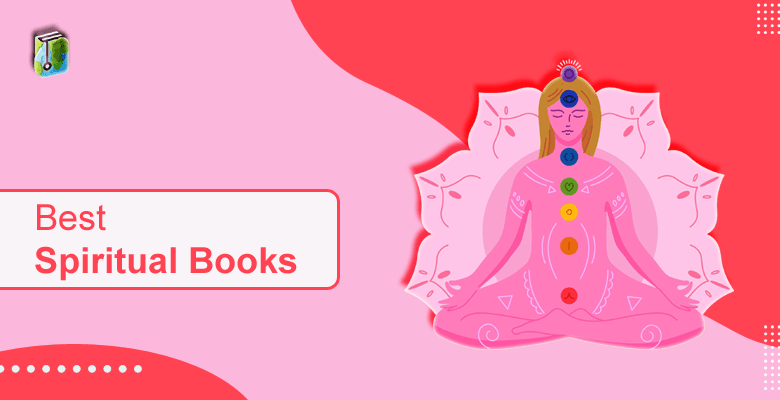 Spirituality plays an important role in shaping a person's life and mind. Being spiritual is very important for a healthy mind and body. However, not every individual has the same journey. Every person's spiritual awakening is different and unique. Here are the ten Best Spiritual Books which will help you nurture your mind and soul.
Let's get started!
Best Spiritual Books
If you wish to grow spiritually and have a peaceful life, then this section is for you! With these best spiritual books of all time, you can move ahead in your spiritual journey.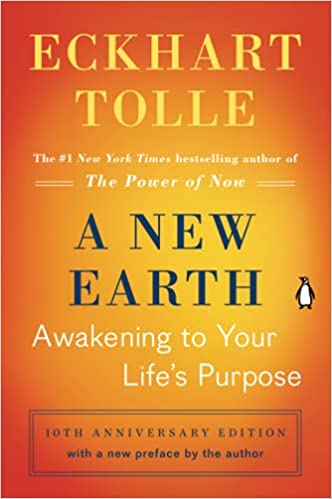 Author: Eckhart Tolle
Last Edition: 30 January 2008 (Reprint Edition)
Publisher: Penguin Life
Genre: Spirituality, Non-fiction, Philosophy, Psychology, Self Help (Personal Development), Inspirational
In A New Earth: Awakening To Your Life's Purpose book Eckhart Tolle shares powerful ideas to exhibit how transcending our ego-based state of consciousness is not required for personal happiness. Moreover, it is the key to ending conflicts and suffering all over the world.
The author also describes how our attachment to our ego can be dysfunctional because it leads to anger, unhappiness, and jealousy and can negatively impact one's mind. This book awakens a new and positive sense of consciousness and lets you follow the path of spiritual growth.
Buy this book here.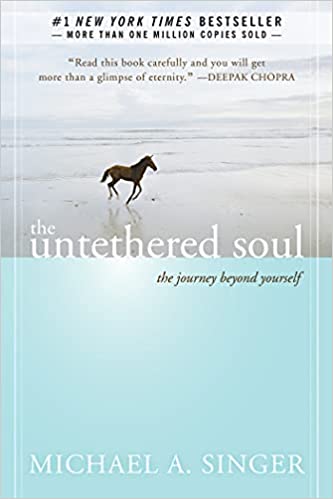 Author: Michael A. Singer
Last Edition: October 3, 2007 (1st edition)
Publisher: New Harbinger Publications/ Noetic Books
Genre: Self Help, Non-Fiction, Spirituality, Philosophy, Psychology, Personal Development, Mental Health
The Untethered Soul is a #1 New York Times Bestseller book that offers answers to questions like "What would it be to free yourself from limitations and soar beyond your boundaries?", "What helps to discover your inner peace and serenity?" It is a great book of spirituality for beginners.
This book starts by talking about your relationship with your thoughts and emotions and helps you uncover the inner energy sources. Moreover, the book explains how to free yourself from the thoughts, emotions, and energy patterns that limit your consciousness. Last but not least, this book motivates you to live a life that gives you inner peace and freedom.
Buy this book here.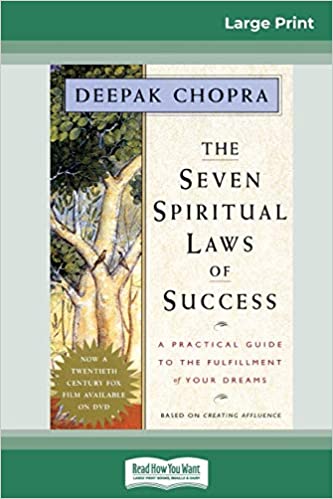 Author: Deepak Chopra
Last Edition: 6 May 2009
Publisher: ReadHowYouWant
Genre: Spirituality, Non-Fiction, Self Help, Personal Development, Philosophy, Inspirational
The Seven Spiritual Laws of Success: A Practical Guide to the Fulfillment of Your Dreams by Deepak Chopra offers an amazing life-altering perspective to achieve success. According to the author, when we learn to understand our true nature and live in harmony, there is a sense of well-being, good health, happy relationships, positivity in life, and more.
In this book, the author has also included some of the best wisdom tips that you can incorporate into your life for spiritual enlightenment.
Buy this book here.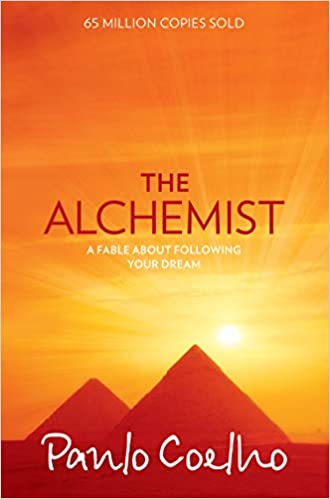 Author: Paulo Coelho
Last Edition: 17 October 2005
Publisher: Harper Collins India
Genre: Fiction, Fantasy, Philosophy, Spirituality, Classics, Self-Help, Literature, Inspirational
The Alchemist by Paulo Coelho is an inspirational novel that has inspired many people across the world. This novel revolves around a shepherd boy called Santiago who travels to the Egyptian desert looking for treasure buried near the pyramids.
This story is an eternal testament that helps to transform the power of dreams and focuses on the importance of listening to our hearts.
Buy this book here.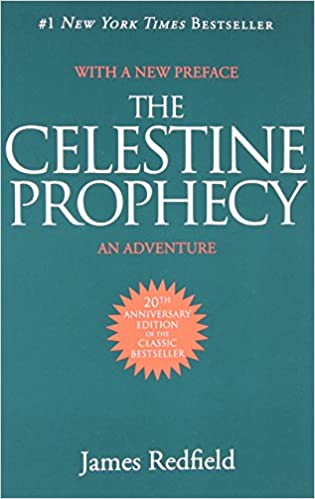 Author: James Redfield
Last Edition: 1 September 1995
Publisher: Grand Central Publishing
Genre: Fiction, Philosophy, Spirituality, Self Help, New Age, Religion, Inspirational
The Celestine Prophecy is a book that offers nine key insights into life. Insights each person will grasp sequentially. It motivates the readers to move towards a fully spiritual world. It explains to the readers how to make connections with people in your life and figure out what will happen in the upcoming years.
This edition is an excellent spiritual inspiration and you must read it now.
Buy this book here.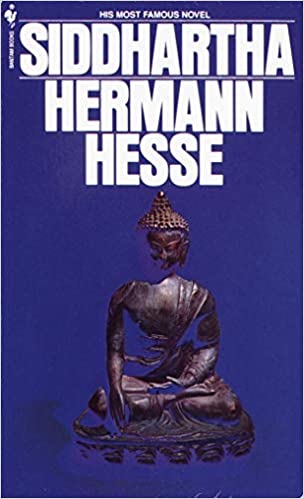 Author: Herman Hesse
Last Edition: 1 December 1981 (Reissue edition)
Publisher: RHUS
Genre: Classics, Fiction, Philosophy, Spirituality, Religion, Literature, Buddhism
Herman Hesse's Siddhartha is a classic novel that has inspired and influenced many readers and writers. This book is about a wealthy Indian Brahmin who casts off a life of privilege to seek a spiritual path. It talks about Eastern religions, Jungian archetypes, and Western individualism.
Buy this book here.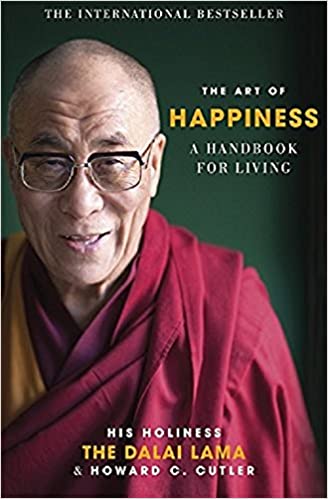 Author: The Dalai Lama, Howard C. Cutler, Dalai Lama, Howard Cutler
Last Edition: 8 November, 1999
Publisher: Hodder Paperbacks
Genre: Non-Fiction, Spirituality, Philosophy, Self Help, Buddhism, Religion, Personal Development
The Art Of Happiness is a comprehensive guide for the Western audience with the Dalai Lama's eastern spiritual tradition pinch. It talks about different areas of human experience. The authors apply principles of Tibetan Buddhism to daily problems and, at the same time, reveal the key to finding a balance between spiritual and mental freedom.
Buy this book here.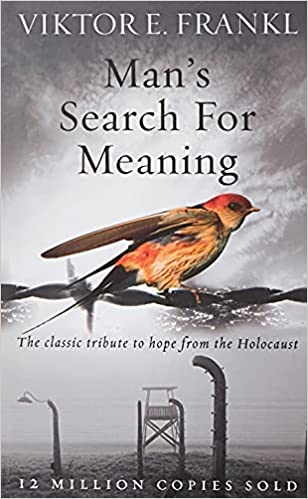 Author: Viktor E Frankl
Last Edition: 7 February, 2008
Publisher: RHUK
Genre: Non-fiction, Philosophy, Psychology, Self Help. Memoir, History, Classic, Spirituality
Viktor Frankl, a Viennese psychiatrist saw that people who supported others mentally and financially lived longer.
He also said that a man's desire is to search for meaning and purpose in life. This book helps the readers to find a way to get rid of suffering and learn the art of living.
Buy this book here.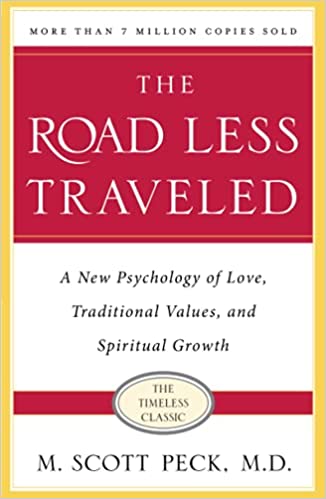 Author: M. Scott PeckLast Edition: 4 February 2003
Publisher: Touchstone; Anniversary edition
Genre: Psychology, Non-fiction, Self Help, Spirituality, Philosophy, Personal Development, Religion
The Road Less Traveled impacts the spiritual and intellectual lives of the readers. It helps people to explore the nature of loving relationships and goes towards the new serenity and fullness of life. It helps to know the difference between dependency and love. Moreover, this book also teaches how to become one's own true self.
Buy this book here.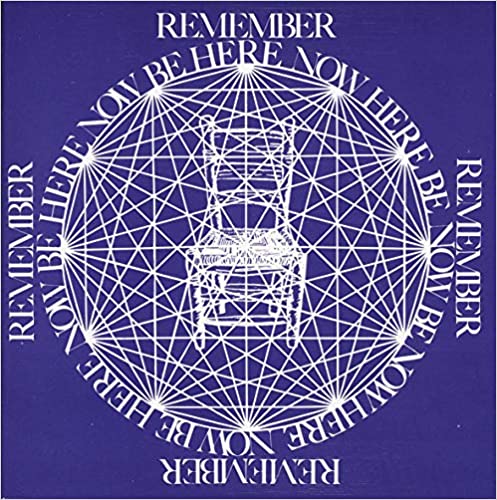 Author: Ram Dass
Last Edition: 12 October 1971 (Latest edition)
Publisher: RHUS
Genre: Psychology, Non-fiction, Self Help, Spirituality, Philosophy, Personal Development, Buddhism
Be Here Now by Ram Dass discusses the transformation of a person after he has accepted the importance of Yoga and spirituality.
Buy this book here.
This book is divided into four different sections:
Journey: The Transformation: Dr. Richard Alpert, Ph.D. into Baba Ram Dass
From Bindu to Ojas: The Core Book
Cookbook for a Sacred Life: A Manual for Conscious Being
Painted Cakes (Do Not Satisfy Hunger): Books
Conclusion
Going on a spiritual path is important to have a happy life. There are many experts who have started their spiritual journey and written about it for others to read and start their spiritual journey too. This article presents the best available books in this genre.
We hope that the information regarding the 10 Best Books for spiritual awakening will help you move ahead in your spiritual journey.
FAQs
Q.1 Why do we read spiritual books?
Ans. They allow you to find calm and peace. Reading spiritual books is a great way that leads to spiritual awakening.
Q.2 Which is the most common spiritual book?
Ans. We have mentioned the list of the best spiritual books available for you. Kindly go through them.
Q.3 How to become more spiritual?
Ans. There are various ways to start a spiritual journey. Here are some methods:
Meditation.
Practice Gratitude.
Reading.
Believe in universal powers and signs.
Mindfulness.
Q.4 Is reading a spiritual book helpful?
Ans. Yes, books can be of great help to begin your spiritual journey.
People are also reading: