Books
Best War Books That You Will Find Relevant Even Now!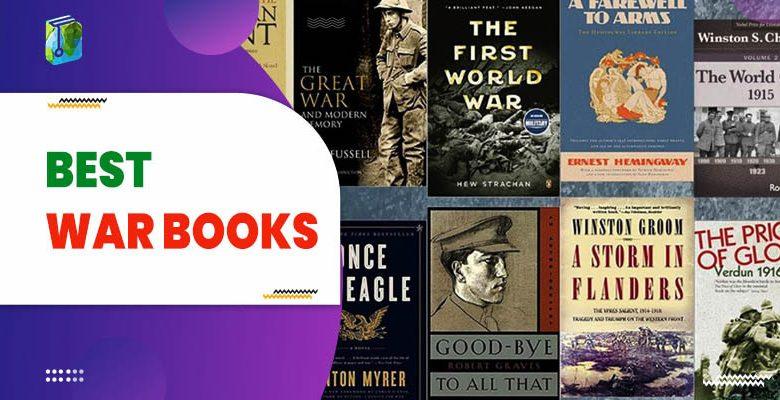 War stories are the true mirror of society. Reading a war story eventually helps us to gain a different perspective on history and lets us open our eyes or raise awareness. Human civilization has made a long journey and wars have never been irrelevant to us. Be it the WWI, WWII, or the recent Russia and Ukraine dispute, a war story speaks about the price we have paid as humans to be where we are through the destruction of nature, property, and life.
As history has shown us thousands of wars, we have millions of war stories to share. While war stories speak about the loss on one side, on the very other side of war there is hope, valor, love, and compassion. Not only that but, war stories also speak about strategy, execution, discipline, teamwork, and lots of other complex human behaviors.
Talking about war books there are thousands of stories, novel, and poetry to read about while some of them may feel timeless some depicts the exact timeline of the war.
Here we have listed down the 10 best war books that you can read right now if war stories are something that excites you a lot.
Let's check it out!
10 Best War Books of All Time You Can Read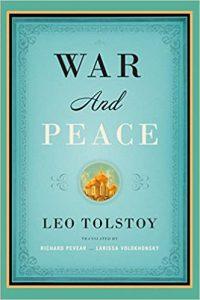 Highlights
Author: Leo Tolstoy (Author), Richard Pevear (Translator), Larissa Volokhonsky (Translator)
Publication Year: 2008, (Originally published in 1867)
Publisher: Vintage
Many portions of this huge tome are set in peace but don't worry, even the "peace" parts of War and Peace are entertaining. Some of the best moments ever produced on paper may be found in Tolstoy's passages set during Russia's epic fights against Napoleon's soldiers in the early nineteenth century. You will witness courage in this story. But you will also see several examples of warfare's absolute idiocy, and Tolstoy expertly weaves these two sides together, such as when Prince Andrey Bolkonsky rises from his injuries and charges back into combat with a thunderous "Hurrah!" Your pulse races as you sprint beside him, but after a few seconds, you're thinking to yourself, "Actually… what the heck are you doing?"
You can buy this book from here.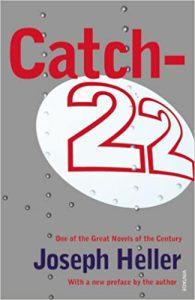 Highlights
Author: Joseph Heller
Publication Year: 1994
Publisher: Vintage
Joseph Heller's brilliant satirical novel about the 256th squadron in World War II was so powerful that its title has become a trademark phrase for a no-win situation. Heller writes from a unique perspective, having flown 60 missions in 1944. This culminates in a comedic masterpiece that was enthusiastically welcomed by the rising counterculture after its publication in 1961.
You can buy this book from here.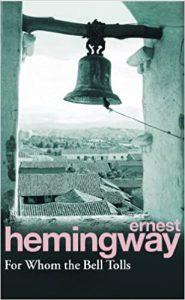 Highlights
Author: Ernest Hemingway
Publication Year: 1994 (Originally published in 1940)
Publisher: RHUK
If you have previously read classic warfare stories by Ernest Hemingway, then you may find For Whom the Bell Tolls a bit different. The warfare here, like in his other numerous books and short stories, is not attractive. Ernest Hemingway saw the Spanish Civil War and First World War in his life. The setting for his masterpiece and that experience shines in one manner above all else: the fighting is not pretty.
It isn't beautiful. It's muddy and unpredictable, and it's typically ineffective, with neither side gaining much out of it. But human life getting devastated. At its core, For Whom the Bell Tolls is a story of love as well as it depicts the war sensibly. But the enormity of the Spanish Civil War is so central to the plot that the two are inextricably linked.
You can buy this book from here.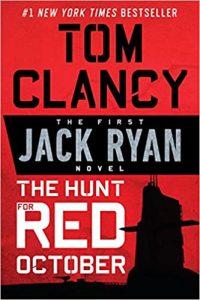 Highlights
Author: Tom Clancy
Publication Year: 2010 (Originally published in 1984)
Publisher: Berkley
The Cold War was a figurative struggle in which the adversaries never met in person, instead of participating in phony battles. The time frame consists of propaganda conflicts and taking sides in other disputes like Vietnam. This is the setting for Tom Clancy's remarkably successful literary canon, as well as the first appearance of his iconic All-American Jack Ryan character.
Is Ryan capable of delivering a defecting Soviet submarine skipper to American seas in a secure manner? What are your thoughts? That's the answer the book finds out too.
You can buy this book from here.
Highlights
Author: Maria Duenas
Publication Year: 2011 (Originally published in 2009)
Publisher: Atria Books
Despite the fact that this novel is almost 600 pages long, it somehow feels to be a short read. Thanks to the pace at which the story has unfolded. The book revolves around a young girl named Sira, whom we meet when she is 12 years old and follow as she matures into an adult. When the Spanish Civil War breaks out, it prompts her to flee her native Iberia. It takes her through the rest of the 1930s and into WWII.
Furthermore, later she plays a potentially lethal role as a double agent for the Allies. The novel does an excellent job of sketching the perfect scenery of two of the twentieth century's deadliest battles. It is a historical piece and a war book.
You can buy this book from here.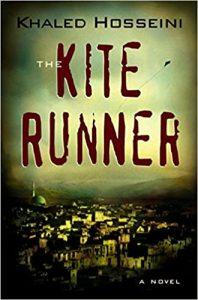 Highlights
Author: Khaled Hosseini
Publication Year: 2003
Publisher: Riverhead Books
Set in the year 1975 Afghanistan, a twelve years old boy Aamir, is determined to win the local kite-fighting competition. He also has his devoted buddy Hassan along with him to assist him. But no one could anticipate what will happen to Hassan that day, an incident that changed their lives forever. After the Russians invade and force the family to leave for America, Aamir realizes that he will have to return to Afghanistan under Taliban authority one day.
Set against the volatile backdrop of his home Afghanistan, Hosseini investigates the essence of friendship, forgiveness, and redemption through this book.
You can buy this book from here.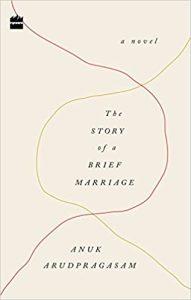 Highlights
Author: Anuk Arudpragasam
Publication Year: 2016
Publisher: Fourth Estate
Anuk Arudpragasm's beautiful debut, The Story of Brief Marriage, is set during the final days of the cruelties of the Sri Lankan civil war. It tells the story of two young people thrown together by their dangerous circumstances. Moreover, the story tells how they learned to feel like humans again as the battles around them take a closure. This heartbreakingly gripping war book provides uncompromising witness to the lives of those caught up in a battle.
The lives that are now mostly forgotten by the rest of the world.
You can buy this book from here.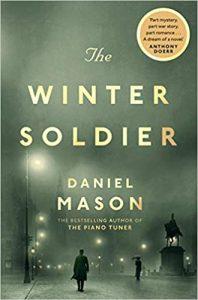 Highlights
Author: Daniel Mason
Publication Year: 2019
Publisher: Picador
This war book begins with the outbreak of WWI. Lucias, a medical student in Vienna, enlists and ends up stationed at a rural field hospital ravaged by typhus. His hopes of rescuing lives get thrashed by the harsh reality of war. Things get pretty uncomfortable for him as the situation was something he could never imagine in beautiful Vienna.
As the story unfolds Lucias learns about a terrible improvised medicine with the assistance of a battle-hardened nurse. However, when an unconscious soldier is brought to him for treatment, Lucias takes a life-changing decision.
You can buy this book from here.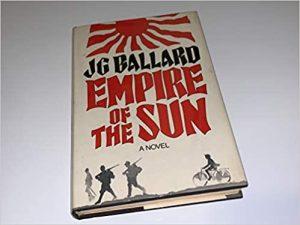 Highlights
Author: J.G. Ballard
Publication Year: 1984
Publisher: Orion
Ballard's semi-autobiographical tale brilliantly portrays children's innocence (and its loss) during the conflict. James Graham is interned after being stranded in Shanghai following the Japanese attack on Pearl Harbor. As the conflict advances and James becomes increasingly aware of the realities of war, his emotions evolve and life becomes a battle for survival. The perplexity of war is never far from the surface in this gripping novel.
You can buy this book from here.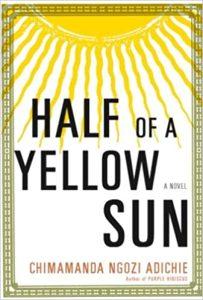 Highlights
Author: Chimamanda Ngozi Adichie
Publication Year: 2007
Publisher: Knopf
The tragedies of Nigeria's civil war are revealed in this terrible and wonderfully written book. Ugwu, a poor country kid, travels to work for a university professor in the 1960s. Ugwu grows close to the pair once the professor's girlfriend, Olanna, moves in. But the coming fight will upend and change their lives forever.
It's a highly gripping story and a must-read war book.
You can buy this book from here.
Conclusion
Since we literally have had thousands of war stories to pick from, it has been a tough choice to make a list of 10 war books of all time. While selecting if you think that we have missed mentioning some of your favorite war books, comment below.
Also, if you have missed reading any of the above-mentioned books you must start checking them out. These are some of the best war books and true gems of English literature. Lastly, tell us which book you liked the most from our list.
Happy Reading!
People are also reading: