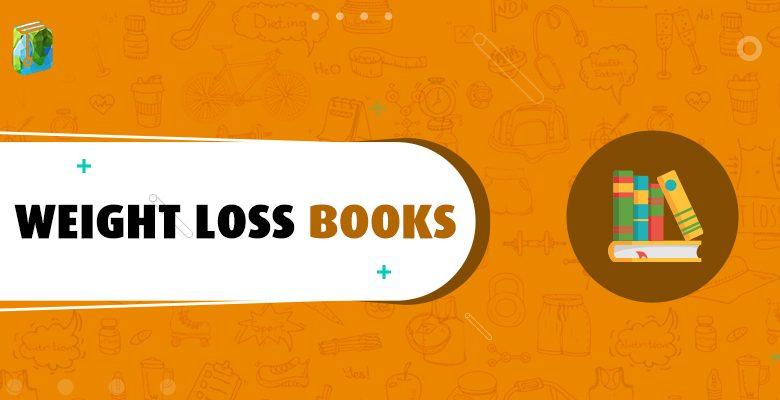 Most of us are tired of trying new ways to lose weight, and the best weight loss books can be a helpful resource when you want to reduce weight. However, the problem with most of the books is that they only focus on losing weight or a diet plan instead of thinking of it as a joyful journey.
Most often, the books focus on the aesthetics of losing weight instead of motivating you to follow a healthy lifestyle that will help you reduce weight.
Here in this post, we will be discussing some of the best weight loss books which will guide you throughout your weight loss journey.
Best Weight Loss Books For Healthy Life
To make your work easier and help you focus on losing weight, we have mentioned the 10 best weight loss books which will motivate you to kickstart your weight loss journey.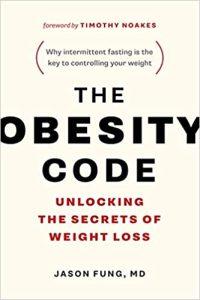 Author: Jason Fung, MD
Latest Edition: 1 March 2016 (1st Edition)
Publisher: Greystone Books
The Obesity Code is written by New York Times bestselling author Dr. Jason Fung. He is an intermittent fasting expert who focuses on weight loss and longevity.
He also revealed a 5-step plan that has helped thousands of people to lose weight and live a long life. He states that weight gain and obesity are related to hormones. According to him, when you start understanding the effects of insulin and insulin resistance, you will start achieving your weight loss goals.
Obesity Code is an easy-to-read and very engaging diet book that offers a detailed theory on obesity and insights on proper nutrition. Apart from the five basic steps, he also mentioned some of the best habits to help you improve your health and keep your insulin levels in check.
You can buy this book here.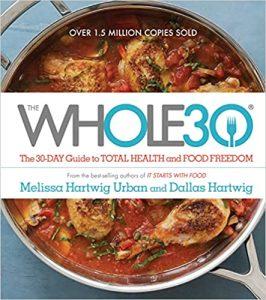 Author: Dallas Hartwig
Latest Edition: 21 April, 2015 (Illustrated Edition)
Publisher: Houghton Mifflin Harcourt
Whole30 is a #1 New York Times Bestselling weight loss book that has sold over 1.5 million copies online.
The Whole30 program has influenced hundreds and thousands of people to lose weight and walk towards a healthy lifestyle. Following the advice mentioned in this book will also help you improve your sleep, energy, immunity, self-esteem, and mood.
This book is designed to help people break their unhealthy behavior patterns, stress eating, reduce craving for sugar and carbs in just 30 days.
This book prepares the readers for the Whole30 program in just five simple steps, gives a preview of how the 30-day diet will look like, teaches basic meal preparation. Moreover, Whole30 offers some cooking skills and offers healthy yet yummy food which will help you lose weight and satisfy your taste buds.
Some of the features of this best diet and nutrition book are:
Some real-life successful weight loss stories.
Extensive and detailed FAQs.
Detailed and motivating introduction
Offers 100+ recipes ranging from one-pot meals to complete dinner party dishes.
You can buy this book here.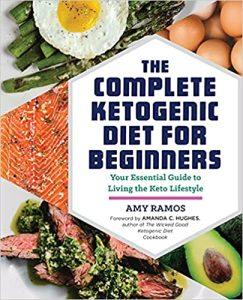 Author: Amy Ramos
Latest Edition: 20 December 2016
Publisher: Rockridge Press
Complete Ketogenic Diet for Beginners is the most simple, easy, and friendly guide to get started and follow the keto diet and lifestyle.
We all know that getting started with a keto diet can be overwhelming. Before starting the diet, you need to learn so much about it. Since there are so many resources available, it can be overwhelming. However, you need not worry. Complete Ketogenic diet for beginners book has got you covered.
This book for beginners is an all-in-one guide for getting started and following a keto diet. This book includes simple meal plans, keto support, shopping lists, and recipes.
This book includes:
75+ keto-friendly recipes
14-day meal plan
Fundamentals of the keto diet
You can buy this book here.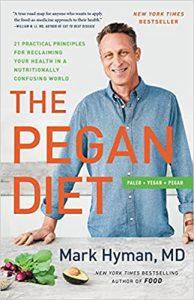 Author: Dr. Mark Hyman MD
Latest Edition: 23 February 2021 (1st edition)
Publisher: Little Brown Spark
The Pegan Diet by Dr. Mark Hyman MD follows the food-is-medicine approach. This is one among the other weight loss books where the author explains how food and medicine go hand in hand.
For decades, we all have also been dependent on low carbs, high-fat, and plant-based vegan diets, wondering if it will help us reduce weight. However, we still do not know which one is the best way.
You need to know that these diets have their own benefits and drawbacks. In this book, he explains:
Combine the best aspects of a paleo diet (good fats, refined carbohydrates, and less sugar) with a vegan diet that is full of veggies.
Create a delicious diet that will improve your brain and body.
30+ yummy dishes, including Chai Pancakes with coconut whipped cream, Avocado Latke toast, etc.
You can buy this book here.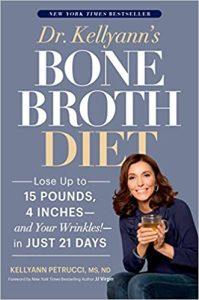 Author: Kellyann Petrucci
Latest Edition: 27 February 2018
Publisher: Rodale Books
Dr. Kellyann Petrucci is a naturopathic physician and a weight loss specialist who has helped thousands of people lose weight and get a wrinkle-free young skill with the help of a bone broth diet.
This book includes many delicious bone broth recipes to help users find results in just 21 days. This weight loss guide includes why bone broth works and the steps to lose weight without any side effects, craving, and pain. All the beef, chicken, fish, and turkey bone recipes are filled with nutrients and healthy flavors.
The easy fitness routines, meditation, and exercises following Dr. Kellyann's Bone Broth Diet can help you lead a healthy, happy, and young life. In addition, since this book is filled with many research insights, you will find every detail about weight loss in this book.
You can buy this book here.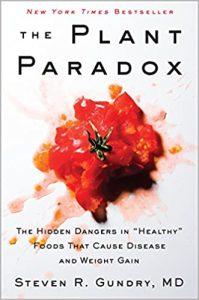 Author: Steven R. Gundry, MD
Latest Edition: 25 April, 2017 (1st Edition)
Publisher: Harper Wave
Plants have an impressive defense technique that protects them from predators of all shapes and sizes, including humans.
The author says that these strategies make the food we consume daily- fruits, vegetables, nuts, grains, and seeds less healthy than we think.
Dr. Gundry explains the harmful effects of lectins. The main source of lectins in food is dairy products, legumes, wheat, grains, a few fruits, and vegetables.
It includes the following:
List of all the foods that contain lectin.
Common substitutes of each food that contains lectins.
Step-by-Step and detailed detoxification and eating plan.
Lectin-free food recipes.
The Plant Paradox explains the hidden dangers in the salad you eat and illustrates the ways and steps to eat your food in a better way.
You can buy this book here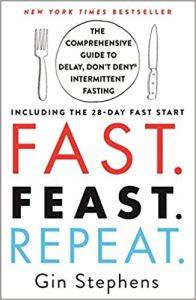 Author: Gin Stephens
Latest Edition: 18 March 2021
Publisher: Macmillan US
Fast. Feast. Repeat. is an instant New York Times and US Today bestseller guide for weight loss for women. The main aim of this book is to help you eat and transform your body, health, and life.
We all know dieting is very difficult, and sometimes it does not work. Yet we try and try until we succeed. However, here is a tried and tested method. After losing eighty pounds, Gin Stephens started an online community with hundreds and thousands of members from across the world. In this community, he teaches the magic of Delay, Don't Deny intermittent fasting lifestyle.
This book tells the different approaches of intermittent fasting that you can try, and once you have integrated it into your lifestyle, you will get rid of your "diet brain."
Fast. Feast. Repeat. is for beginners who want to burn fat fast in 28 days. This book is also recommended for experienced intermittent fasters who want to improve their fasting practices, work on their routine, and read about recent research from top universities that support intermittent fasting.
The author has also mentioned the most commonly asked questions about intermittent fasting in the FAQ section.
You can buy this book here.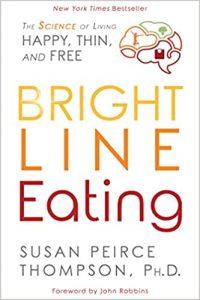 Author: Susan Peirce Thompson
Latest Edition: 5 January 2021
Publisher: Hay House Inc.
Bright Line Eating: The Science Of Living Happy, Thin, and Free by Susan Peirce Thompson is a New York Times Bestseller that opens the mystery of obesity and says that using your brain is a key to weight loss.
This book has helped thousands of people in 75 countries to lose their excess weight and start living a healthy life. The author shares some groundbreaking weight-loss tips.
She also explains how our weight is connected with neuroscience, psychology, and biology. Moreover, the book talks about how our brain blocks weight loss, resulting in zero weight loss.
After reading this book, you will be able to reduce weight, cravings, and at the same time, you will also stop sabotaging your weight loss journey.
You can buy this book here.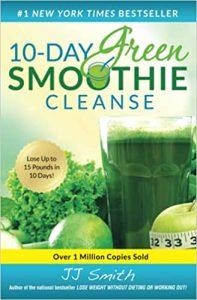 Author: JJ Smith
Latest Edition: 15 July 2014
Publisher: Simon & Schuster
10-Day Green Smoothie Cleanse by JJ Smith is a New York Times bestselling weight loss book that will help you kickstart your weight loss journey, improve your immunity level, clean your mind, and the same time improve your overall body health. Follow the steps given in this book if you want to lose 10-15 pounds in 10 days!
This weight loss book offers a shopping list, recipes, and detailed instructions on the ten-day cleanse process with some of the tips and tricks for better results. The author also provides advice on how to go ahead with your weight loss journey and maintain good health even after 10 days.
After completing the book, you will:
Get rid of around 10-15 pounds in 10 days.
Lose all the body fat, including your belly fat.
Reduce inches and pounds without tough exercises.
Live a healthy lifestyle of detoxing.
100+ healthy recipes.
You can buy this book here.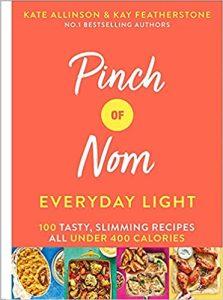 Author: Kay Featherstone, Kate Allinson
Last Edition: 12 December 2019
Publisher: Bluebird
After the authors completed their weight loss journey, they decided to write a book full of tried and tested slimming and diet recipes with all the information. Hence, the book Pinch of Nom Everyday Light.
Unlike other weight loss books, this book is full of tasty and soulful food recipes. The best part is that most of the recipes are vegetarian and vegan, making it the most recommended book for vegetarians and fitness enthusiasts. These diet-friendly recipes are very easy to cook and at the same time, very pocket-friendly.
Another advantage is that all the recipes contain calories below 400, including the starters. The ingredients used to cook these dishes are also easy to find and suitable for both kids and adults.
You can buy this book here.
Conclusion
Losing weight might seem like an easy task. However, the weight loss journey is not! Sometimes you will find yourself stuck between trying all the vigorous workouts and, at the same time, not finding results even after quitting your favorite food. Since you might not find results, you will feel demotivated and wish to give up.
Yes, losing weight is not a one-time thing, and you need to have a proper source that will help you throughout your weight loss journey. For example, we might go to the internet for information and find no results because everyone has their views.
But you need not worry. Books have got you covered. There are many weight loss books available online, which will help you lose weight and, at the same time, will help you stay motivated throughout the process. These books will not only help you lose weight but will also help you in leading a healthier lifestyle.
People are also reading: