CLAT
CLAT Application Form 2022 (Last Date Extended): A Complete Guide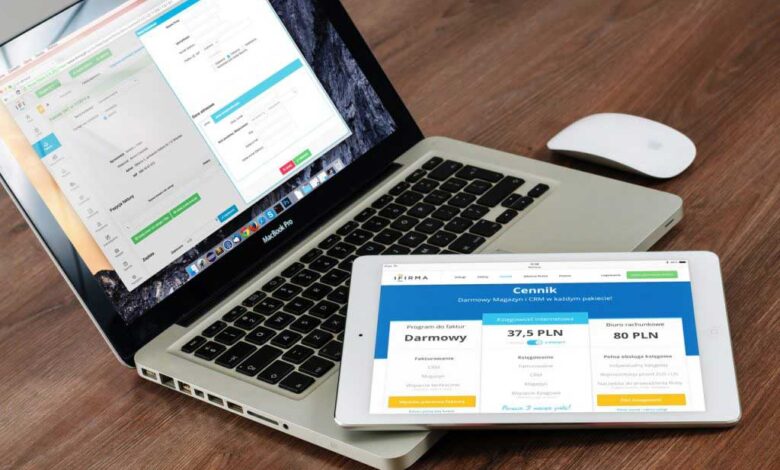 The CLAT Application Form has been released on January 1st, 2022. The candidates can apply for the exam on the CLAT official website. The Consortium of NLUs is the conducting authority of the examination.
In this article, you will get complete information regarding the CLAT Application Form 2022.
CLAT Application Form Dates
Here are the important CLAT exam dates for the CLAT application form
Event
CLAT 2022

Old Dates (New Dates)

CLAT 2023

Release of admission notification 

November 14th, 2021

November 14th, 2021

Online registration starts

(OPEN)

 

January 1st, 2022 

–

Last day to submit applications

March 31st, 2022

(May 9th, 2022)

–

Release of admit cards

4th week of April 2022 

–

CLAT exam date

May 8th, 2022 (3-5 pm)

[June 19th, 2022 (2-4 pm)]

December 18th, 2022 
How To Fill CLAT Application Form 2022?
The candidates can follow the steps given below to apply for the CLAT 2022:
Step 1: Filling Basic Information
Go to the CLAT Official website and click on "Apply Online".
A new screen will open, on the top right a tab 'Click Here For New Registration' is placed. Click on it.
Now fill the Name, Email ID, Mobile No., and captcha code.
You will receive a Provisional Registration No. and Password via registered email and mobile. Candidates can use these credentials for further reference.
Step 2: Scanning and Uploading of Documents
Use the provisional User ID and password to log in again.
Candidates need to click on the browse button and upload their scanned photographs as well as scanned passport size photographs.
Image Specification : 200 x 230 pixels. Image size must be between 20 KB and -50 KB.
Signature Specification : 140 x 60 pixels. The signature size must be between 10 KB and -20 KB.
Documents Required While Filling CLAT Application Form
There are a few documents and information required before starting the registration procedure; they are as follows:
Personal details

Name

Date of Birth

Mobile No.

Email ID

Parent's Name

Parent's Mobile No.

Address etc.

Address for Communication with PIN Code

Academic Details

Percentage

Marks in School/ Institute/ College

Scanned Copy of Passport size photograph and signature in a specified format.

Category certificate in Scan form.

Those who are physically disabled need to submit a scanned copy of PWD Certificates.

Candidates need to select the courses where wants want to get admission (UG and PG Courses).

Those who are NRI candidates, need to provide NRI Certificates for taking advantage.

For taking the state quota, candidates need to keep a domicile certificate along with them.

Scanned copy of Domicile Category in PDF format only (if applicable).
Step 3: Fill the Application Form
Fill in further important details.
Candidates can fill in all the details in any order.
Choose any one program, i.e. Undergraduate (LL.B) or Postgraduate (LL.M).
All India Category Applied for
There are four category options to choose from.
The General/ Unreserved category will be chosen automatically for all the NLUs if the candidate does not check the relevant box.
The reservation category must be chosen carefully as the options registered in the application will be the basis for any future claims in CLAT.
Note: No change in category will be permitted after the Final Submission of the online application.
Gender and Nationality
Choose your Gender.
If candidates select females, then they will be automatically redirected to the women category reservation quota.
Also, choose Indian as their Nationality.
State of Residence
Candidates can select their state of residence as per the official brochure.
For NLUJA Assam
The university extends State reservations on the basis of permanent residence.
For claiming reservation under this quota, choose Assam as the State of Residence.
State of Domicile
Domicile is decided on the basis of NLUs policies.
NLUs like NLIU Bhopal, WBNUJS Kolkata, HNLU Raipur, and MNLU Mumbai extends State Reservation, especially on the basis of domicile.
Candidates can claim the reservation quota if they have domicile or category certificates.
State of Nativity
This policy as well based on NLU.
For NUALS Kochi
Those who want to make a reservation in the Kerala state need to fill the state of the nativity in the application form.
Are you a Person with Disability (PwD/SAP/ Divyang)?
The authorities have predefined terms for PwD candidates.
Candidates must satisfy all the conditions to avail admission to Law Colleges.
Candidates need their category certification for verification purposes.
Percentage of Disability
Those who are disabled more than 40% can avail the benefits. The certificate from a competent authority must clearly mention the percentage of disability.
Fill in the scribe details
Other Details to be mentioned are as follows:
CLAT Previous Year Question papers
University Category
Exam City Preference
Personal Details
Educational Details – passing year, Passing Board, Passing marks, and percentage obtained in intermediate level or graduate level.
NLUs Preference
​Step 4: Payment of Application Fee
The payment can be made online (Debit/ Credit card/ net banking) or offline (e-challan) mode.
Note: CLAT Application Fee will be varied according to the various category.
CLAT Application Fee
| Category | Fee (INR) |
| --- | --- |
| SC/ST | 3500 |
| General | 4000 |
| OBC/ PwD/SAP/ Other categories | 4000 |
| Question Paper Fee (if opted) | 500 |
How To Pay The Online Application Fees?
Candidates can pay their application fee via online mode or offline mode. In online mode, they can pay via Debit/ Credit card/ net banking. The additional charge will be applicable as per the card:
Via Debit/Credit card Candidates need to enter their card details while paying through the card like the type of the card, card number, expiry date, and CVV number)
Net Banking Mode: Choose your preferred bank, enter your user ID & Password and make the payment.
Conclusion
The CLAT Application form 2022 was released on January 1st, 2022. The last date to fill the CLAT application form is May 9th, 2022. The candidates who are preparing for the exam must fill the application form properly.
Here we explained the CLAT application form 2022 in detail.
People are also reading: