Difference
Udemy vs Codecademy: Which Learning Platform is Best?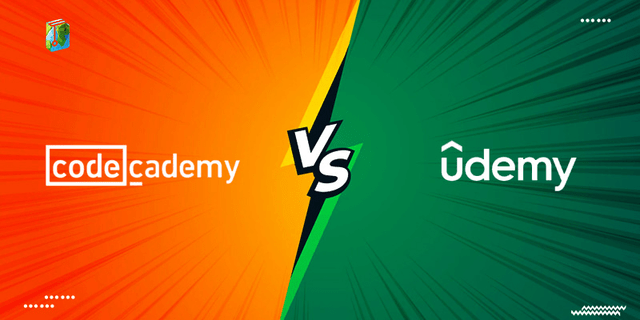 Introduction
The world is getting digitalized, and online learning is the need of the hour. It provides ease and knowledge in the comfort of sitting at home. At present, there are many online e-learning platforms. If you have researched a little, you will know how Codecademy vs Udemy is a hot debate. Both platforms are excellent and provide plenty of courses for students in different genres.
Codecademy vs Udemy
In this post, we will provide detailed insights on both platforms. The information related to their popular courses, features, pricing, and more. This would help you make an informed decision.
Let's start!
What is Codecademy?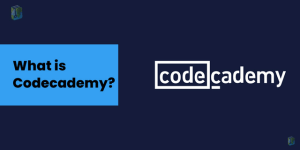 Codecademyis another popular learning platform connecting millions of people worldwide to learn a new skill. This community has 150+ million learners and is spread across 190+ countries.
It is a great platform for individuals as well as businesses. The courses help the team to gain knowledge and experience to tackle any problem. Moreover, you can sign up for free and later choose the course and subscribe to it. The courses are highly suitable for beginners, intermediate, and expert-level learners.
Features of Codecademy
Codecademy is an education company that builds online courses in 14 programming languages. The content is highly interactive and engaging. Moreover, this platform offers a free basic plan for individuals. There are fewer features in these courses when compared to paid pro plans. The paid plan also comes with a seven-day free trial.
Therefore, if you are unsatisfied with the course, you can unsubscribe during or after the free trial. All the courses in parts are self-paced, providing ease to the students!
Beginner-friendly courses
As there are plenty of courses available, they are also best suited for beginners. If you are a complete newbie, then there are comprehensive courses that will help you learn a skill from scratch and become an expert. Further, there are courses for students containing daily practice questions and interactive lessons.
Codecademy presents in-depth tutorials on 14 programming languages. Therefore, individuals who wish to learn technical skills need not go anywhere else!
Codecademy has a vast community benefiting millions of people. Individuals can communicate with each other and discuss various topics. It helps people to solve queries and get answers when instructors are unavailable.
In addition, coaches and advisors are present to guide individuals in clearing the doubts of students.
There is an option for individuals to build portfolios that provides a chance for better opportunities in the industry. Instructors are highly helpful as they have expertise in their respective fields.
Students create portfolio-worthy projects that help them fetch jobs at various companies. These projects also help to gain practical experience.
Layout of Tutorials
The interface and layout of a tutorial are on-point. The screen is divided into three parts:
Instructions.
Following the directions.
Results of what you've done.
Popular Courses on Codecademy
Here we list the 10 most popular courses on Codecademy.
Learn Python 3
Learn HTML
Learn JavaScript
Learn Java
Learn SQL
Learn C++
Code Foundations
Learn CSS
Full-Stack Engineer Career Path
Learn How to Code
Pricing
There are Individual plans and Business plans.
Individual plans (students): student pricing on Codecademy pro is for college students who get 50% off at the regular price for several courses; students have to pay $149.99 annually.
Pro Lite: $17.49 per month
Pro: $24.99 per month
What is Udemy?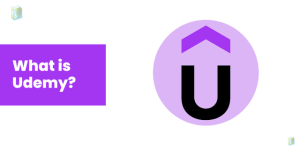 Udemyis one of the most popular e-learning platforms, with thousands of different courses. A vast number of courses are available in various fields such as development, business, IT and software, design, etc. Moreover, it has a vast community that proves how popular Udemy is.
Here are some statistics related to this platform:
54M+ learners
204K+ courses on different genres.
71K+ instructors.
Courses in 75 languages.
741M+ course enrolments.
As there are a variety of courses, it helps people gain expertise in their different fields and ace their careers.
Udemy is not only benefiting students worldwide but also big MNCs. Some of them are:
Tata Consultancy Services
NetApp
Eventbrite
Nasdaq
Volkswagen
Features of Udemy
Being one of the top online platforms, Udemy comes with stunning features, such as listed below:
Plenty of Courses and Collaboration with MNCs
There are 13 different categories of courses. These are mentioned below:
Development
Finance & Accounting
Photography and Video
Music
Marketing
IT & Software
Lifestyle
Teaching & Academics
Office Productivity
Business
Personal Development
Health & Fitness
Design
Even the professionals of top-notch MNCs take these courses. Udemy has collaborated with companies such as TCS, Nasdaq, NetApp, Box, Volkswagen, Eventbrite, and many more.
Features for Students
Students enjoy the preview option in all courses. This option allows them to glimpse the topics and teaching style. If a student is not satisfied, it can save them from spending money unnecessarily.
In addition, when a student searches for a specific topic, Udemy suggests the most popular course based on various factors. Factors such as ratings and reviews. The choices can be based on these sections as presented by Udemy:
Featured course
Popular topics
Popular instructors
Become an Instructor
If you are interested in becoming an instructor, then Udemy is a great platform for you. To apply, simply visit the website and apply for the job you're interested in. After that, Udemy presents a questionnaire in front of you. This questionnaire helps the platform know more about the applicant's teaching experience.
As an instructor, you get an instructor dashboard where you can manage and create courses.
Popular Courses on Udemy
Udemy has various courses in various fields. Here are the top courses in different categories.
Personal Development
Life coaching training
Personal development
Neuro-Linguistic Programming
Leadership
Speed Reading
Personal Productivity
Memory
Communication Skills
Personal Transformation
Time Management
Development
Python
Web Development
JavaScript
React JS
Data Science
Java
C#
Unity
Machine Learning
C++
Design
Blender
Graphic Design
User experience design
Photoshop
Adobe Illustrator
3D Modeling
Web design
After Effects
Mobile App Design
Drawing
Business
Microsoft Power BI
PMP
SQL
Project management
Business analysis
Real estate investing
PMI PMBOK
Tableau
Data modeling
Product management
Pricing
The price range for a subscription to Udemy is between $11.99 and $199.99 per course.
If you are looking for paid courses, Udemy provides discounts and sales on various occasions, such as Cyber Monday, Black Friday, etc., on multiple courses.
Udemy for Business
Enterprise plan: Team of 21 or more users. Contact Udemy for pricing details.
Team Plan: a team of 5 to 20 users annually, $360 per user.
Leadership development plan: Contact Udemy.
Codecademy vs Udemy: [Head to Head Comparison]
Title
Codecademy
Udemy
Year Founded
2011
2009
Headquarters
New York, U.S.A.
San Francisco, California, U.S.A.
Features

Special attention to coding lessons.
Feedback from professionals and peers.
Certificate on completion of a paid course.

Online videos.
Additional resources and materials for downloading.
Affordable courses.

Usability
Professional layout focus on technical courses more.
Easy purchase and download of any course.
Highly-Suited for
Professionals
Everyone
Price
Free, $19.99 per month, or $199 for Codecademy Pro Intensive
From free, up to $200
Official Website
www.codecademy.com
www.udemy.com
Conclusion
Both Udemy and Codecademy serve their purpose of educating people in different fields. However, there are a few differences between the two. Regarding Codecademy vs Udemy, it is safe to say that the former is for more professional students, and the latter is for anyone planning to learn a new skill.
Pricing is one of the main factors when choosing a course for many. In this case, Udemy is a step ahead. The courses on this platform are highly affordable. Besides this, we have covered other factors in comparing Codecademy vs Udemy.
Hope that this information helps you in the best possible way!
Frequently Asked Questions
Question: Which is better: Udemy vs CodeCademy?
Answer: Both platforms have plenty of courses in different fields. The final decision depends on individual choices such as pricing, features, usability, etc.
Question: Does Codecademy provide certificates?
Answer: Yes, Codecademy provides certificates at the end of paid courses.
Question: Does Codecademy provide practice questions?
Answer: Yes, Codecademy offers practice packs for learners who are enrolled in Pro and Pro trial courses.
Question: Do Codecademy certificates help in jobs?
Answer: Certificates from Codecademy hold great significance and value. It gives an edge to individuals over others.
Question: Which is more affordable: Codecademy or Udemy?
Answer: Udemy is known to have more affordable prices when compared to Codecademy.