Full Form
GPRS Full Form | What is the Full Form of GPRS?
GPRS - General Radio Packet Services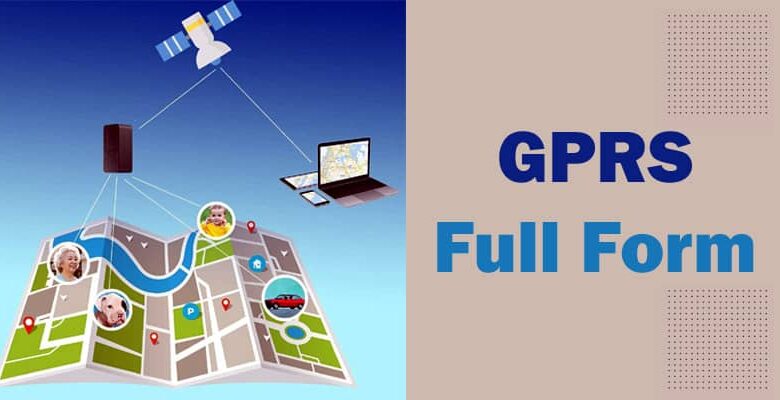 The full form of GPRS is General Radio Packet Services.
What is GPRS?
General Radio Packet Services (GPRS) is a wireless communication system that sends data in the form of packets. The General Radio Packet was the next step in the evolution of 2G GSM. It speeds up data transfer compared to traditional data transfer methods. Users can participate in video conferences and interact with multimedia Web sites and similar applications using mobile handheld devices as well as notebook computers due to the increased data rates.
Access to GPRS
The Mobile Stations (MS) are required to use GPRS services as the existing GSM phones do not handle the enhanced packet data transfer. Various types of mobile stations can exist, including a high-speed version of mobile phones to support high-speed data access, a new PDA device with an embedded GSM phone, and PC cards for laptop computers.
These mobile stations can also make voice calls using GSM. Each base station system needs to install one or more Packet Control Units (PCUs) and a software upgrade. The PCU provides a physical and logical data interface to the Base Station Subsystem (BSS) for packet data traffic. The BTS can also require a software upgrade from time to time. GPRS has two support nodes called Gateway GPRS Support Nodes (GSNs) and Serving GPRS Support Nodes (SGSNs) that act as an interface and a router to external networks.
The concept of a "routing area" is introduced by GPRS. This concept is similar to GSM's LAN, except that it typically has fewer cells. Because routing areas are smaller than location areas, broadcasting a message requires fewer radio resources.
The GPRS system employs a hybrid multiple access method that combines FDD and TDMA. The GPRS packets have a fixed length that corresponds to the GSM time slot. A user is assigned one pair of uplink and downlink frequency channels during a session. The downlink employs a first-come, first-served packet scheduling scheme. Uplink channels employ a reservation scheme. When using GPRS to transfer data, several channels are occupied at the same time. When the channels are available, they are available to other services and GPRS subscribers. The radio infrastructure's utilization is properly optimized by this dynamic channel allotment.
GPRS Benefits 
GPRS packet transmission offers a more user-friendly billing method than circuit-switched services. In circuit-switched services, billing is based on the duration of the connection, whereas in the GPRS system, billing is based on the duration of the connection. The remote station's connection is not reserved and kept open during the connection time but is occupied during transmission.
However, one of the drawbacks of GPRS is that bandwidth may be reduced when a large number of users attempt to connect to the network at the same time.
Conclusion
It should be obvious that GPRS is a significant new enabling mobile data service that provides a significant improvement in spectrum efficiency, capability, and functionality when compared to today's nonvoice mobile services. Despite the availability of newer, faster technology, GPRS remains faster than older WAP (Wireless Application Protocol) and regular GSM services. GPRS data is transmitted at speeds ranging from 9.6 to 114 kilobytes per second. When you connect to the Internet via GPRS, it does not block incoming calls from the GSM network. This allows you to make or receive phone calls while browsing the Internet or downloading files.