Success Story
Larry Page Biography | Success Story of Google | Google Founders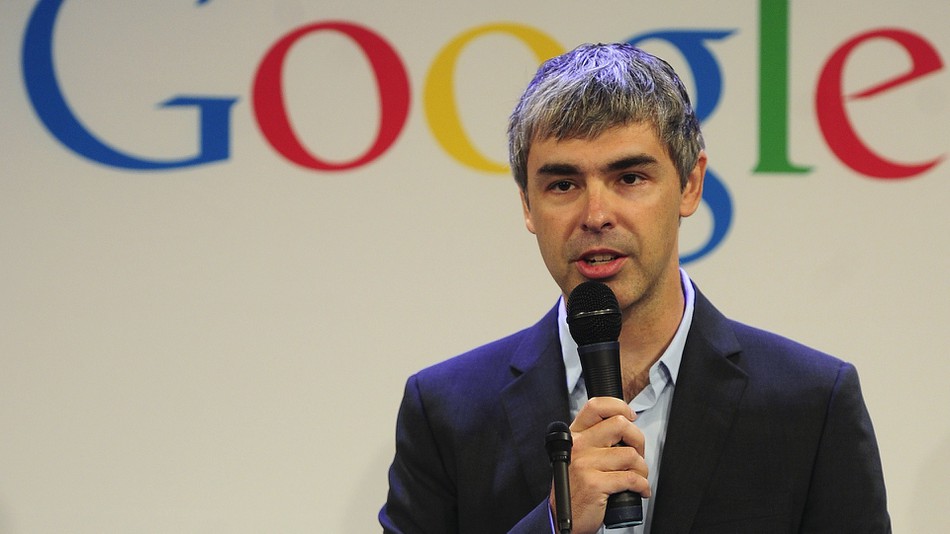 Friends, today I'm going to talk about the Google company's co-founder Larry Page, who has ruled the world of the Internet, who together with Sergey Brin created a search engine like Google, and through this search, how easy they made our lives, We all know this.
Larry Page Biography
Google is one of the most successful companies in the world today. And this is why Larry Page is also counted among the most successful businessmen.
So let's go to friends for a long time, we know the success of Google and Larry Page from the beginning.
Early life
Larry Page was born on March 23, 1973 in the United States of Michigan. His father's name was Carl Victor and mother's name was Gloria. And they were both professors of computer science at the same State University.
Larry explains that in his house, magazines and gadgets related to computer science were usually scattered.
Due to the increase in this type of insurance, Larry became interested in computer since childhood.
He started to understand the things from a very young age. They wanted to know how things work after all.
Larry Page stated in an interview that "I had felt from the very young age that I wanted to invent things. And when I was around 12 years old, then I had thought that I would be a businessman. Since then, I began to be interested in knowing the things of Business World. "
Larry Page's early education was from Okmos Montessori School. After this he completed his graduation from East Lansing High School in 1979. And after moving ahead, after completing post graduation from Stanford University, he started doing Ph.D. from the same. Where he met Google at the present time with Fountor Sergey Brin.
In Ph.D. both selected their Research Topic World Wide Web. And then they went in search of algorithms to link all the websites together, and to rank their pages on the basis of their populaty. As you can see Google in current time.
For the next four years, he spent a lot of time doing research on the night and finally in September 1996 he succeeded in finding such algorithms.
Google's name is derived from Google's word Gudol / Googol. Which means hundred zeros before one digit. And of course, the Google that was launched for the first time is still available on the Stand Ford University website.
Larry and Brin founded the Google Inc company in 1998 with a loan of USD one million from their families, friends and investors, and due to their unique concept and algorithm, Google soon became the world's most popular search engine. . Just from here, Larry and his partner Brin never looked back. After the next few years, Google's IPO share was dropped in the market in 2004.
Where people invested fiercely and in this way slowly became Google, the world's largest company in the world. And Larry Page and Sergey Brin, who made Google, became the youngest billionaire.
On November 14, 2006, Google acquired the most popular and largest video library at this time on which you are watching YouTube.
Apart from this, Google launched the first Android operating system on April 30, 2009, which is currently capped on Arbob trillion mobile phones around the world.
In addition to Google search engine and YouTube, more than 50 products such as Gmail, Google Translate, Google Plus, Google Chrome and Google Map are available from Google.
Google's head office is in Silicon Valley of California and if at this time talk about the world's richest people, then Larry Page comes in number 12.
Personal Life
If his personal life is seen, he married Actress Carrie Southworth's sister Lucinda Southworth on December 8, 2007. Lucyda Southworth is a research scientist. And Larry has two children from Lucinda.
Friends, in the end, I would like to say that Larry Page and Sergey Brin's day-night hard work is the only reason that most people in the world today start the Internet from Google.
His contribution to the field of the Internet can never be forgotten.
And of course you may know, at present, Google CEO is India's beautiful face.