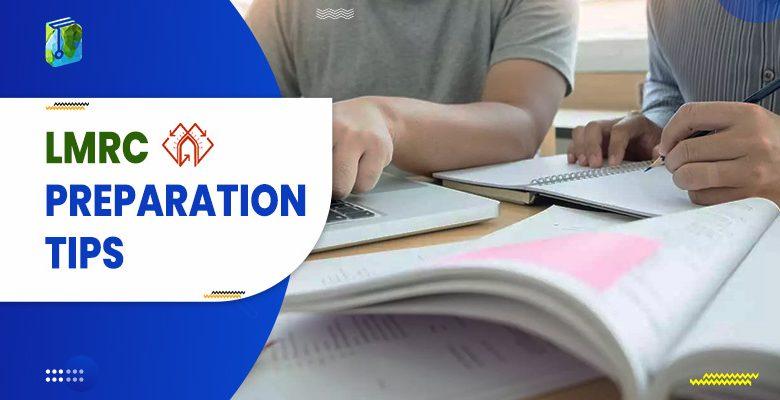 LMRC (Lucknow Metro Railway Corporation) has released the official notification for the posts of  Assistant Manager (Civil), Assistant Manager (Electrical), Asst. Manager S&T, Asst. Manager Accounts, Asst. Manager HR, Asst. Manager of Public Relations. A lot of candidates apply for this exam as it is a very prestigious test which comes with a lot of perks if cleared. This result in high competition. If a candidate wants to crack this exam, their preparation must be very solid. Here we are giving some preparation tips for LMRC which will help you ace the exam.
LMRC Preparation Tips
Study Plan

Create a study plan for your LMRC  preparations.
Collect information about the complete syllabus and divide them equally as per your time so that every minor topic should get covered in your study plans.
Make short notes for preparations.
Collect the Mock papers and Sample papers.
Clear the all basic concepts.
All the subjects are very important, and students should give them equal importance.
Self-belief is most important as it generates a lot of positivity and gives a boost to your confidence.

Study Material

Selecting the best study material for preparation will give you a chance to score well in the LMRC Examination.
Try to follow only those topics which are trending and frequently asked years previously.
Always try to keep these topics near to you for impromptu revision.
Previous year question papers, sample papers and mock test are also an important part of study material.

Time Management

Time Management plays a very important role in the preparation of the exam. Time Management is the key to success. Before starting preparation, you have to create a time-table that covers all your subjects/topics.

How to manage time

Check the past year papers and exam analysis in the time period.
Make Short Notes while you study because it will be helpful during revision.
Write down Formula that you find difficult to remember so that they are handy for revision.
Keep the solved problems and notes separately indexed so that you can refresh and revise later when required.
Create your own plan as you know best what works for you.
The most important aspects while preparing for any entrance examination.
A person who wins this completion also scores very well marks in the competitive examination.

Maintain your health

It plays a very important role in the preparation of the LMRC Exam. Before starting preparation, you have to create a time-table that covers all your subjects/topics.

During preparation, never ignore your health, so maintain your health.
Take fresh fruits and vegetables.
Avoid junk food and heavy diet.
At the time of preparation do yoga and meditation, it will help you to calm your mind, increasing inner peace, confidence and power of concentration.
Playing some sport occasionally or listening to soft music is recommended if you are feeling stressed after long hours of studies.
Never over stress yourself and try to get sleep for at least six to eight hours.

Revision

Revision is very important before going for the examination as it helps to recall many things that might get skipped from your mind.

Try to complete syllabus in time so that you will get enough time for revision.
Keep a check on your performance; it is compulsory to directly jump upon the previous LMRC question on the topic you just finished. You can try to solve some examples in model papers also.
Do not start a new topic in the last stage of preparation.
Once you prepare all the things, students need to evaluate their study of how good enough have they prepared the topics.
Allot last two days of examination for the preparation of important topics.
Keep making small notes to be used while revision before the LMRC Exam.
Revision plan helps in recalling the concepts during the LMRC exam.
Candidates need to start revision before the two-three month of the examination because this is enough amount time to revise again if in case they forget any topics.

Solve Previous Year Question paper

Solving previous year question paper will give you the idea about the question papers, difficulty level.
Candidates will be also familiar with the exam pattern of the LMRC Exam.
Probably 75% of questions are asked directly from the NCERT books and previous year question papers.

Evaluate Yourself Before the LMRC exam

Make sure at least a month is kept for exhaustive, thorough revision.
Analyze the weaker points and work on that.
Learn and use simple tricks and shortcuts for solving LMRC questions rather than adopting a lengthy approach.
People are also reading: