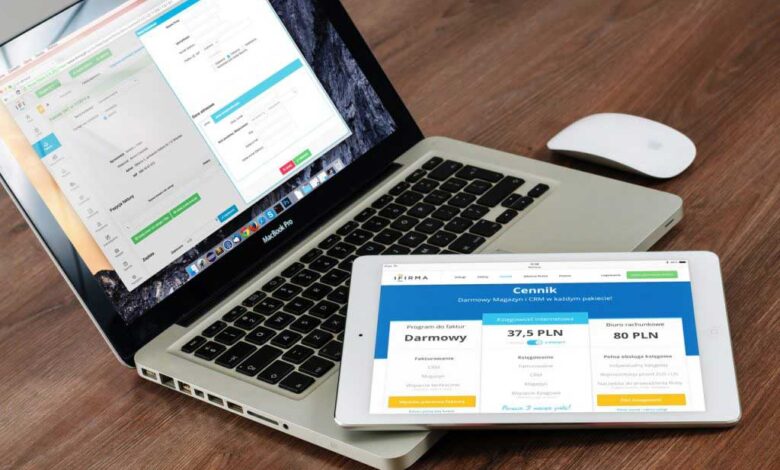 Getting admission into top MBBS and BDS colleges are every student's desire/dreams. In India, all the medical colleges are regulated by the Medical Council of India (MCI). So here we have listed all the top medical colleges either they are private or government.  Most probably the admission will be provided in these colleges to those aspirants who qualify NEET, NEET PG, AIIMS UG or AIIMS PG Exam. 
Top Medical Colleges India
Here we have listed top medical colleges which are providing MBBS and BDS across. Admission will be provided in these colleges through the medical entrance exam in India.
| | | | |
| --- | --- | --- | --- |
| College/Institute Name | Rank | Ownership | Intake Exams |
| All India Institute of Medical Sciences New Delhi | 1 | Government | AIIMS MBBS |
| Christian Medical College, Vellore | 1 | Private | NEET UG |
| King George's Medical University, Lucknow | 2 | Government | NEET PG |
| University College of Medical Sciences, University of Delhi, Delhi | 3 | Government | NEET UG |
| Kasturba Medical College, Manipal | 2 | Private | NEET UG |
| Jawaharlal Institute of Postgraduate Medical Education and Research Puducherry | 4 | Government | JIPMER MEDICAL |
| Institute of Medical Sciences Banaras Hindu University, Varanasi | 5 | Government | NEET PG |
| St Johns Medical College, Bangalore | 3 | Private | NEET UG |
| Maulana Azad Medical College, New Delhi | 6 | Government | NEET PG |
| Armed Forces Medical College, Pune | 7 | Government | NEET UG |
| Christian Medical College, Ludhiana | 4 | Private | NEET UG |
| Sri Ramachandra Medical College and Research Institute, Chennai | 5 | Private | NEET UG |
| Lady Hardinge Medical College for Women, New Delhi | 8 | Government | NEET PG |
| Government Medical College and Hospital, Chandigarh | 9 | Government | NEET PG |
| Seth Gordhandas Sunderdas Medical College and King Edward Memorial Medical College, Mumbai | 10 | Government | NEET PG |
| Jawaharlal Nehru Medical College, Aligarh Muslim University, Aligarh | 11 | Government | NEET PG |
| Vardhman Mahavir Medical College and Safdarjung Hospital, New Delhi | 12 | Government | NEET UG |
| Jawaharlal Nehru Medical College, Belgaum | 6 | Private | NEET UG |
| Grant Medical College and Sir JJ Group of Hospitals, Mumbai | 13 | Government | NEET PG |
| Institute of Post Graduate Medical Education and Research, Kolkata | 14 | Government | NEET PG |
| Kasturba Medical College, Mangalore | 7 | Private | NEET UG |
| Madras Medical College, Chennai | 15 | Government | NEET UG |
| SRM Medical College Hospital and Research Centre, Chennai | 8 | Private | NEET UG |
| Sher-I-Kashmir Institute of Medical Sciences, Srinagar | 16 | Government | NEET UG |
| JSS Medical College and Hospital, Mysore | 9 | Private | NEET UG |
| Bangalore Medical College and Research Institute, Bangalore | 17 | Government | NEET UG |
| MS Ramaiah Medical College, Bangalore | 10 | Private | NEET UG |
| Sardar Patel Medical College, Bikaner | 18 | Government | NEET PG |
| Lokmanya Tilak Municipal General Hospital and Lokmanya Tilak Municipal Medical College, Mumbai | 19 | Government | NEET PG |
| Medical College, Kolkata | 20 | Government | NEET PG |
| Dr DY Patil University, Navi Mumbai | 11 | Private | NEET PG |
| Topiwala National Medical College and BYL Nair Charitable Hospital, Mumbai | 21 | Government | NEET UG |
| Government Medical College, Thiruvananthapuram | 22 | Government | NEET PG |
| All India Institute of Medical Sciences Bhubaneswar | 23 | Government | AIIMS MBBS |
| SCB Medical College, Cuttack | 24 | Government | NEET PG |
| Government Medical College, Kozhikode | 25 | Government | NEET PG |
| All India Institute of Medical Sciences Bhopal | 26 | Government | AIIMS MBBS |
| Mysore Medical College, Mysore | 27 | Government | NEET PG |
| Dr D Y Patil Medical College Hospital and Research Centre, Pune | 12 | Private | NEET UG |
| North Delhi Municipal Corporation Medical College and Hindu Rao Hospital, New Delhi | 28 | Government | NEET UG |
| Moti Lal Nehru Medical College, Allahabad | 29 | Government | NEET PG |
| Indira Gandhi Government Medical College and Hospital, Nagpur | 30 | Government | NEET PG |
| Mahatma Gandhi Medical College and Research Institute, Pondicherry | 13 | Private | NEET UG |
| Andhra Medical College, Visakhapatnam | 31 | Government | NEET UG |
| Stanley Medical College, Chennai | 32 | Government | NEET PG |
| Kalinga Institute of Medical Sciences, Bhubaneswar | 14 | Private | NEET UG |
| Osmania Medical College, Hyderabad | 33 | Government | NEET UG |
| PSG Institute of Medical Sciences and Research, Peelamedu | 15 | Private | NEET UG |
| Byramjee Jeejeebhoy Government Medical College and Sassoon General Hospital, and College of Nursing, Pune | 34 | Government | NEET UG |
| Government Medical College and Hospital, Nagpur | 35 | Government | NEET PG |
| All India Institute of Medical Sciences Jodhpur | 36 | Government | AIIMS MBBS |
| Sawai Man Singh Medical College, Jaipur | 37 | Government | NEET UG |
| Saveetha Institute of Medical and Technical Sciences, Chennai | 16 | Private | NEET UG |
| Kempegowda Institute of Medical Sciences, Bangalore | 17 | Private | NEET UG |
| KS Hegde Medical Academy, Mangalore | 18 | Private | NEET UG |
| Sri Venkateswara Institute of Medical Sciences, Tirupati | 38 | Government | NEET UG |
| Gauhati Medical College, Guwahati | 39 | Government | NEET PG |
| Dayanand Medical College and Hospital, Ludhiana | 19 | Private | NEET UG |
| Hamdard Institute of Medical Sciences and Research, New Delhi | 20 | Private | NEET UG |
| Goa Medical College and Hospital, Bambolim | 40 | Government | NEET PG |
| Government Medical College, Bhavnagar | 41 | Government | NEET UG |
| Karnataka Institute of Medical Sciences, Hubli | 42 | Government | NEET PG |
| All India Institute of Medical Sciences Rishikesh | 43 | Government | AIIMS MBBS |
| Indira Gandhi Medical College, Shimla | 44 | Government | NEET PG |
| Calcutta National Medical College and Hospital, Kolkata | 45 | Government | NEET PG |
| GSVM Medical College, Kanpur | 46 | Government | NEET PG |
| Rajendra Institute of Medical Sciences, Ranchi | 47 | Government | NEET PG |
| Dr Sampurnanand Medical College, Jodhpur | 48 | Government | NEET UG |
| RUHS College of Medical Sciences, Jaipur | 49 | Government | NEET UG |
| Nil Ratan Sircar Medical College and Hospital, Kolkata | 50 | Government | NEET PG |
| S Nijalingappa Medical College and HSK Hospital and Research Centre, Navanagar | 21 | Private | NEET UG |
| Bharati Vidyapeeth Deemed University Medical College, Pune | 22 | Private | NEET UG |
| Sarojini Naidu Medical College, Agra | 51 | Government | NEET PG |
| Himalayan Institute of Medical Sciences, Dehradun | 23 | Private | NEET UG |
| Burdwan Medical College, Burdwan | 52 | Government | NEET PG |
| Jawaharlal Nehru Medical College, Wardha | 24 | Private | NEET UG |
| Bankura Sammilani Medical College, Bankura | 53 | Government | NEET UG |
| Pondicherry Institute of Medical Sciences, Pondicherry | 25 | Private | NEET UG |
| Apollo Institute of Medical Sciences and Research, Hyderabad | 26 | Private | NEET UG |
| Gandhi Medical College and Hospital, Secunderabad | 54 | Government | NEET UG |
| Maharani Laxmibai Medical College Hospital, Jhansi | 55 | Government | NEET PG |
| Government Medical College, Amritsar | 56 | Government | NEET PG |
| Mahatma Gandhi Memorial Medical College, Indore | 57 | Government | NEET UG |
| BPS Government Medical College for Women, Khanpur Kalan | 58 | Government | NEET UG |
| Rabindra Nath Tagore Medical College, Udaipur | 59 | Government | NEET PG |
| Pt Bhagwat Dayal Sharma Post Graduate Institute of Medical Sciences, Rohtak | 60 | Government | NEET PG |
| BJ Medical College, Ahmedabad | 61 | Government | NEET PG |
| All India Institute of Medical Sciences Patna | 62 | Government | AIIMS MBBS |
| All India Institute of Medical Sciences Raipur | 63 | Government | AIIMS MBBS |
| Assam Medical College, Dibrugarh | 64 | Government | NEET UG |
| HKE Society's Mahadevappa Rampure Medical College, Gulbarga | 27 | Private | NEET UG |
| Government Medical College, Patiala | 65 | Government | NEET PG |
| Government Medical College, Aurangabad | 66 | Government | NEET PG |
| Krishna Institute of Medical Sciences, Karad | 28 | Private | NEET UG |
| Lala Lajpat Rai Memorial Medical College, Meerut | 67 | Government | NEET PG |
| Jawaharlal Nehru Medical College, Ajmer | 68 | Government | NEET PG |
| Government Medical College, Kottayam | 69 | Government | NEET UG |
| JJM Medical College, Davangere | 29 | Private | NEET UG |
| Sri Devaraj URS Medical College, Kolar | 30 | Private | NEET UG |
| RG Kar Medical College and Hospital, Kolkata | 70 | Government | NEET UG |