Engineering
Why Internship is Required for Engineering Students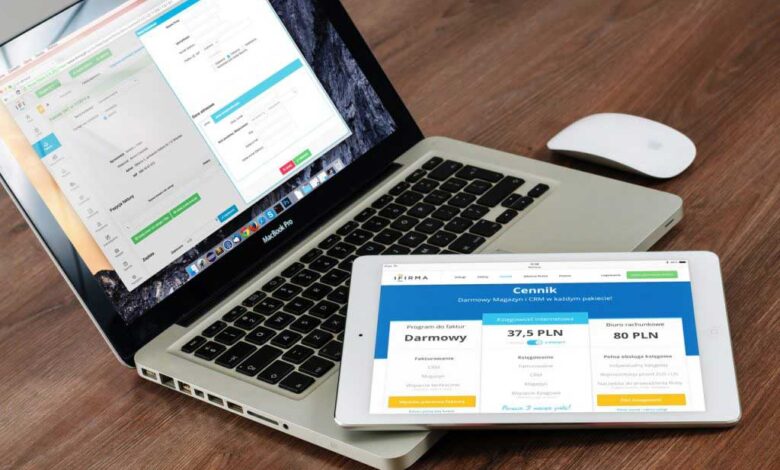 From the last academic session (2020-21), AICTE made 3 internships mandatory for engineering student for getting a degree which was also the hot topics in India. It's an important decision taken by the AICTE forgiven the better knowledge about the industry to the students through they can not struggle after completing the engineering. In this article, we discuss Why Internship is Required for Engineering Students?
Why Internship is Required for Engineering Students?
As we all know that last one decade in India the most common problem is unemployment and the unemployment problem majorly having in the engineering branch/stream. Almost 70% of Engineering graduates are unemployed. We can simply say that the next world war will be having because of this unemployment and I directly want to say that we all are the one major reason behind this and our parents will be the prime reason. Every Year 16 Lac Students passing out from engineering institutes i.e. IITs, NITs, and GFTIs but only 3 lac students are getting a Job and only 1 Lac students are getting jobs in their core company. One major reason behind this less amount of skills and skill gap or less amount of practical knowledge.
So AICTE starts to give practical knowledge to the students but the problem was how it would be implemented then they bring these as in the form of Internship which carrying marks for getting a bachelor degree. The main reason to make it mandate for all the students is to provide the best knowledge about the industry what should be in engineering graduate after their engineering?
We Learndunia took an interview of an IITian Kapil Viswas, He is Passout from IIT Bombay, He told us that how an internship helped him for becoming a successful data analyst in the Software industry.
Kapil told us that when he was in the third year he has not a little bit knowledge about internship and what are the specific areas where he needs to go through with, for building his own career, But finally, one of his cousin who also a graduate from IIT Kanpur in Civil engineering told him that you just need to do an internship and you will get certified from the companies or you need to sit in your college campus placement if you have a good job from those internships. Then I researched a lot about the internship, from where can I found these type of internship, then I found Internshala, who are providing a very good internship then finally I found square boat solution and applied for the position of software intern, after one week, I received a call from their HR team they schedule my face to face round, then I got selection after facing the face to face round and got a Joining letter. I joined these organization for 6 months as an internship, then during my internship, I had worked with my team and faces a lot of challenges and know how we can come out from that situation. After completion of internship either students join the same organization or can join some other portal as well.
Why Internship is Required for Engineering Students
What is the importance of Internship, here we have listed all the major reason with you, Why it would be helping us in a long way or for a long period:
Makes you industry ready
While doing your internship you will get live projects from the organizations with the current industry trends projects, which will improve your technical skills. Through the help of this internship it will introduce you to the industry and whats their working culture, how can you grow more and more, how you can groom your self, professional ethics and polishes other important skills (communication and interpersonal skills). After finishing an internship, you will become a successful engineer and also you will get a full-time job with those people or surrounding whom you know from previously.
Helping Hands of Engineers
Most of the companies are providing you with a Pre-placement offer, if you are able to prove your skillset then the internship will convert your internship into a full-time job. Apart from this, Internship provides you with the grow your careers as well in increasing your own professional network those people will help you in the future while finding new jobs.
Explore your options
As in engineering students will learn a lot of subjects while when he/she is in the jobs period he will work in specific areas only. For example, if you a computer science engineer then you will be working in the software industry that can be web development, data analysis, software development, or software testing. The internship also helps you out to found that areas or specific profile whom you find yourself comfortable and can learn a lot of things.
What are the best places where we can get the best Internship
As per our latest research, we find that the best internship will be provided by the college itself, In Some case or some smaller institutions are not able to provide the good number of resources to the students that's why they are not able to find the best one. In this students can choose through the below-given method:
The students can apply directly to the Organisation which is providing Internship Opportunity
In our market, there are a lot of companies who are providing internship in a different program (At your own interest), After successful completion of the internship programme, Company will hire them as a permanent employee. Now how can we apply for this internship program? Nowadays a lot of companies are providing a career portal link or HR Email. You just need to fill the application form like:
Your Name
Btech Year
Stream
College;
University
Place
CGPA
Upload your resume
You just can send your resume via email to HR, If HR finds your profile suitable or up to the marks then they will call you for the further procedure, once you will get completed with all the procedure (Clear all the interview Process) then you will get the selection.
Via Available Online Portals
There is a lot of portals available in the market, who are giving you the best information about the organization who is providing the best internship in your core program. How you can apply? You just need to go through with the website or their portal and signup on their websites and need to register and then need to apply for core internship.
Comparison Between paid and Unpaid Internships
As AICTE make mandatory this only for learning through student can get a complete idea about the industry. But as a research survey, it is found that students also want to join a company who are giving stipend during the internship, that's why everybody is looking at this type of internship.
As 90% internship are paid nowadays (Maybe 10000 INR or 15000 INR stiped) only 10% are unpaid. Most of the time student is joining only those who are giving them a stipend. The purpose of doing an internship is, polishing your own existing skills, learning new skills, and validating your skills with relevant hands-on experience.
Most of the students are joining only NGO or government organization which is too richer or giving them a lot of stipend and learning.
People are also reading: