Courses
How to Become a Pilot – Steps, Cost, & Eligibility / ATP Flight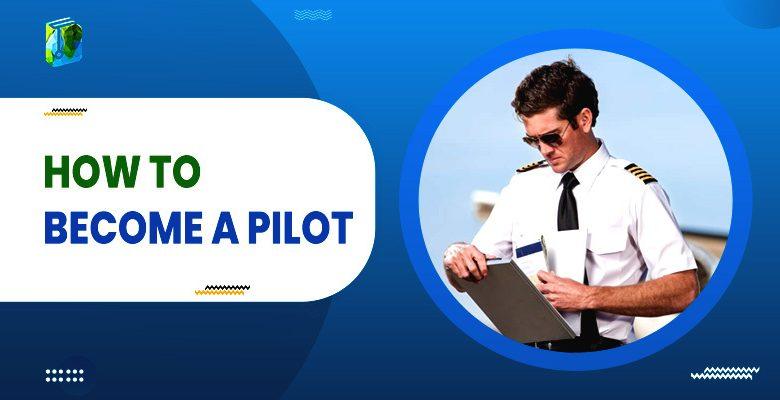 Get ready to fly! This is the perfect place where you have land, your all-in-one guide to exploring one of the most adventurous career domains, Aviation – a career that allows you to rise as high as you want (quite literally). Here we discuss How to Become a Pilot.
Ability to work in a team and under extreme field conditions

Ability to stand or sit for long periods of time and ability to lift up to 50 pounds

Ability to adapt to changing schedules and high-pressure situations

Must be able to work a flexible schedule; including nights, weekends, and holidays

Must be willing to work multiple days away from home, working a varied schedule

Must be able to manage rest in order to be prepared for flight duty at all times during their tour
How to Become a Pilot?
Specifically, there are two routes that lead to an aviation career –
Route 1: Civil Aviation (Non-Military Aviation/ Commercial Pilot);
Route 2: Indian Defence Forces (Air Force)
Steps to Become a Commercial Pilot
So, let's find out if you have all the qualities and characteristics to fly high in the sky with this occupation. Here, learn about the educational, training and certification requirements.
Route 1: Commercial Pilot
One who flies a specific aircraft and who holds a certificate issued by the Directorate General of Civil Aviation (DGCA). For this career opportunity, one needs to opt science stream being compulsory with these 3 subjects – Physics, Mathematics and Chemistry. A candidate must acquire Physics and Mathematics in your higher class, if not they should opt through National Institute of Open Schooling. It is a golden opportunity by flying clubs of the country to fly around the sky after the successful completion of pilot training.  
Commercial Pilot – Entrance Exams
It comprises a written test, medical test, and an interview. To join the flying school, one must score a minimum of 50 % in class 12th. Also, be adhere to the age limit as follows –
Student Pilot License is 16 years

Private Pilot License is 17 years

Commercial Pilot License is 18 years
Steps to become a commercial pilot
1. Enrol in a Flying School and Pursue B.Sc. in Aviation
The procedure involves the following –
| | | |
| --- | --- | --- |
| Written Test | Aptitude Test | Interview |
| To assess general English, Math's, Physics and Reasoning. | Assess aptitude on Air Regulation, Air Navigation, Aviation Meteorology, Aircraft and Engine Knowledge | On clearing the first 2 stages, this encompasses medical assessment conducted by the DGCA. |
2. Acquire a Student Pilot License
This involves an oral test by the DGCA representative. This license gives you wings to explore the sky. Along with the course, you get a chance to complete a minimum of 250 flying hours. Check mentioned below some of the leading institutes to pursue aviation career –
Indira Gandhi Rashtriya Uran Academy (IGRUA), Rae Bareilly

Rajiv Gandhi Academy of Aviation Technology, Kerala

National Flying Training Institute, Gondia

Bombay Flying Club, Mumbai

Ahmedabad Aviation & Aeronautics Ltd., Ahmedabad

Madhya Pradesh Flying Club (MPFC), Indore

CAE Oxford Aviation Academy, Gondia,

Indigo Cadet Training Program, (Hamilton, New Zealand & Hyderabad, India)
Route 2: Indian Defence Forces (Airforce)
For this, one should possess these 15 traits of OLQ's (Officer Like Quality) – Effective Intelligence, Reasoning Ability, Social Adaptability, Courage Stamina, etc.
Steps to Become a Pilot in Indian Air Force
Under this entry, 3 years of training will be conducted at NDA Khadakwasla. After successful training, an individual will be considered as a Permanent Commission Officer and posted at one of the Air Force Stations.
NDA Admission Process
Written Test: The test consists of questions based on maths and general ability.
SSB Interview: Test to assess Officer Intelligence Rating Test and a Picture perception and discussion test.
NDA Eligibility Criteria
Minimum age – 16 ½ and maximum age – 19 years.

Only Male candidates.

Cleared 10+2 with Physics and Mathematics.
After Graduation – How to Become a Pilot in the Indian Air Force
Under this, there is the SSC (Short Service Commission) scheme. One has to qualify this test. On clearing AFCAT, further, there will training for 74 weeks at the Air Force Academy, Dundigal.
3. NCC Entry
Must join the NCC Club at school.

Candidates should be an Air Wing Senior Division 'C' Certificate holder.
Clinical assessment of the base stature required for a male is 162.5 cms with an associated weight. Eye Vision Should be 6/6 out of one eye and 6/9 in the other, correctable to 6/6 just for Hypermetropia.
 People are also reading: