Job Board
Sales Associate Job Description, Education, Skills, Duties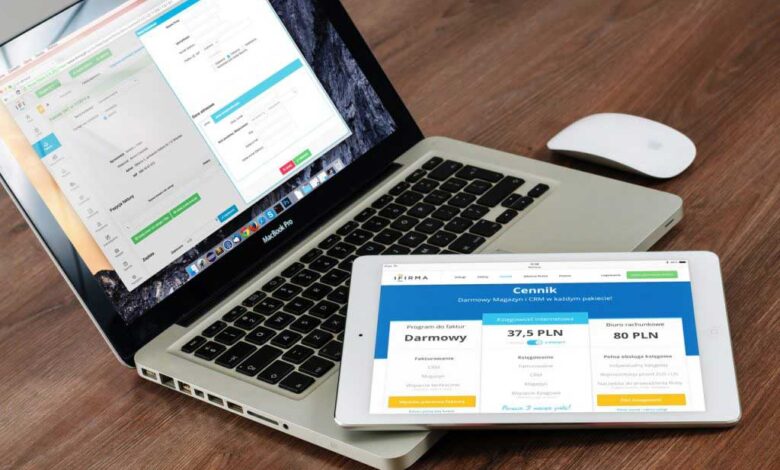 A job suitable for a charismatic and persuasive person, being a sales associate is the right job for a people person. Doing the job is more than just selling products; it's about assistance, satisfaction, and profit.
What is a Sales Associate?
A sales Associate is a person who has to aid customers and sell them products with proper input. They help customers select products suitable for them and provide excellent service based on their needs.
They need to be reliable, trustworthy, and result-driven. While maintaining a professional demeanor, they need to exhibit remarkable interpersonal skills and build an understanding relationship. They should never let personal values affect their work.
They are often employed in retail as a bridge between the corporate and consumers. From selling clothes to cars, sales associates do it all.
Sales Associate Job Description
Educational Qualification
High school diploma/ degree
Most positions ask for a basic diploma and preferably an associate's degree.
This is easily the most inexpensive way to boost one's chances of getting hired. The skillset also increases the pay in some cases. Education in the field facilitates catching up to current trends and developments.
As a bonus, a BS degree helps strengthen one's resume many folds.
Any associate has to thoroughly understand the product to answer every query that a customer might have.
Most sales associates also work as cashiers. In general, quick calculation and stratification are also essential for the job.
Fluent communication skills:
The job heavily relies on communication. Be it answering or informing; they need effective phrasing and a persuasive tone. They ought to stay polite and patient throughout a conversation, no matter how the customer speaks.
Having prior training under supervision helps one understand the profession through its nooks and crannies. Hands-on experience increases one's confidence and stimulates creativity. This influences the way they handle situations.
Job-specific skills
Then job requires a lot of interpersonal and rhetorical skills
Understanding of sales principles and customer services.
Knowledge of marketing dynamics.
Maintenance of sales quota.
Point of Sale (POS) transactions.
Energetic personality.
Customer-centric service.
Listening.
Dependability.
Welcoming demeanor.
A sales professional should be able to cross-sell products for profit slyly. The goal can be achieved by maintaining an orderly appearance across the timeline. Professionalism and persuasion are the 2 keys to success when it comes to sales.
What do Sales Associate do?
Sales associates are employed where conversations can make changes in a person's mind. This influence is profitable for the company making their job lucrative. In retail clothing, furniture, electronics, etc., these profits make all the difference.
They handle the complaints about retail while adhering to the company's policy. The job requires empathy in a business environment. From welcoming the customers to ensuring a profitable purchase on the company's back end, they need to be quick on their feet.
Sales Associate Duties and Responsibility:
While maintaining the clientele service overall, a sales associate has to monitor and ensure customer satisfaction. They need to work on their skills and devise new approaches for effective sales.
To increase profit
Running registers: In most jobs, they also operate the registers and overlook daily transactions.
Increasing sales: The most prominent goal of an associate is to increase sales and cross-sell products to customers by persuading and adding promotions.
Product knowledge: To help customers, they need to work on their knowledge of products and update themselves about new lines in the industry.
Increase purchase amount: Either by drawing customers to attractive offers or showing them new stuff based on their liking, they need to increase the amount spent.
Maintain store-look: They need to keep the store and the various commodities presentable and in the right places.
Policy/ security issues: If a potential threat to the company policy or the store's safety arises, they need to inform the management immediately.
Stocking: They also work behind the screen, assisting in receiving and restocking merchandise.
To ensure satisfaction
Basic consumer interaction: They need to greet and familiarise anyone who walks in. Giving off an approachable image helps in interaction and engagement.
Analyzing customer behavior: By observing the customer's actions, they need to determine their outlook, service, and the customer's wants.
Documentation: Creating new profiles for customers and updating existing records are important for the company and are the associate's responsibility.
Seek out customers: They need to voluntarily seek out consumers and check to see if they need help.
Handle returns: They need to ensure that the returns adhere to company policy and closely monitor the whole transaction.
Listen and help: They need to patiently listen to a client's needs and inquiries, comprehend them thoroughly, and answer confidently while staying respectful.
Guiding: Sometimes, they need to direct and guide customers towards choosing the right product.
Giving directions: They need to show customers the way to various aisles and products.
To accomplish goals
Overachieving: A sales associate shouldn't just fulfill their quota. They need to go above and beyond their set goal.
Teamwork: Teams can carry out sales much better. Coordinating with colleagues and devising effective pitches increase productivity.
Suggest changes: They always have to come up with new solutions and methodologies for improvement.
Experience and Relevance
As it goes for all retail professions, proper experience always comes in handy and facilitates easier sales. Prior experience can enhance one's conduct and skillset. When it comes to sales, one needs to understand the supply and demand notion and work accordingly.
One can master the following as they work more in the field:
Polite and professional communication.
Interpretation of customer's wants.
Enhancing customer service by adapting to one's comfort.
Elucidate the desired product and persuade effectively.
Having an open and friendly approach.
Even though online shopping has been taking over, there's still quite the demand for sales associates in many industries. Online representation has become a popular branch with the increasing online activity.