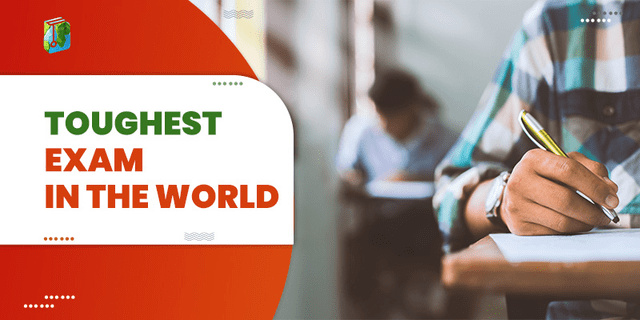 Introduction
There are many tough exams in the world that test an individual's knowledge in various areas. These include calculative skills, analytical skills, knowledge about current affairs, engineering skills, and much more.
Every exam has a different syllabus and subject. Therefore, the competitiveness of each test is different.
But one thing is for sure, all of them are challenging and hard to crack. This post familiarizes you with the top 10 tough exams in the world with complete details associated with them.
Let's begin!
Top 10 Toughest Exams In the World
There are various exams in India considered the toughest exams in the world. However, other countries such as China and America are not far behind in this race! Numerous exams are challenging. However, we present a list of the 10 toughest exams in the world.
Take a look!
1. Gaokao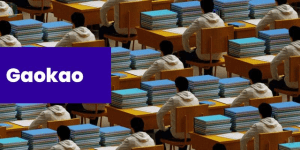 Interesting Fact: During the exam days, flight routes are diverted, so the aircraft does not fly over the exam centers. Moreover, you can't even honk near the centers! 
The National College Entrance Examination, or NCEE, popularly known as the Gaokao, is a Chinese exam.
Gaokao is an annual examination for students pursuing their final year in high school. It is a mandatory exam.
Students dedicate 12 years of their life to the preparation for this exam. It is highly recommended that students refine themselves in arithmetic, biology, chemistry, Chinese literature, political science, geography, etc. As the questions asked of these subjects are extremely tough.
Numerous colleges around the globe have begun to accept the scores of this exam for admissions. The reason for the acceptance of the score is the difficulty level of the Gaokao exam.
Quick Highlights:
The exam lasts for 9 hours over a period of 2-3 days.
The language medium is Standard Chinese and Mathematics.
Students can choose one foreign language for the foreign language portion in the test. The options are English, French, German, Russian, or Spanish.
Mostly it takes place on June 7-8 every year (it can be delayed under special circumstances).
2. UPSC CSE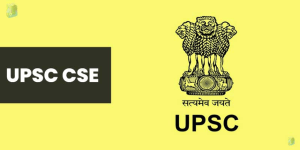 Interesting facts: The total percentage of candidates passing this exam is less than 1%.
Union Public Service Commission Civil Services Examination is an annual exam held by the UPSC in India. It is a gateway for many candidates who wish to join the IAS, IPS, IFS, or IRS in the central government. These are some of the most reputed jobs in India.
In addition, there are 3 stages of this exam:
Preliminary exam
Mains exam
Personality test
The syllabus for this challenging exam is vast. There are many subjects, such as general awareness, geography, polity, history, economics, reasoning abilities, etc.
See Also: How to Prepare for IAS after 12th?
Quick Highlights: 
Graduate students (any stream) can appear in the UPSC CSE exam.
The preliminary exam has 2 papers that have MCQ patterns. Paper 1 (General Awareness) and Paper 2 (CSAT). The time duration is 2 hours each. Both exams are held on the same day.
The Mains exam is a comprehensive descriptive exam. There are a total of nine papers in this section. It lasts for 5-7 days.
After clearing the exam, successful candidates are called for the Interview round.
3. Mensa
Interesting Fact: Mensa is the world's oldest and largest high-IQ society. The word Mensa means table. It signifies the being together of equals. 
It is a non-profit organization for people who can score at the 98th percentile.
This test is one of the toughest exams in the world. It tests an individual's problem-solving, thinking, and logic-building skills.
Furthermore, its umbrella organization is Mensa International. It contains approximately 1,34,000 members in 54 national groups and a hundred countries.
Quick Highlights
No age barrier for this test.
If you clear, you come in the top 2% of the population.
See Also:Toughest Courses in the World
4. GATE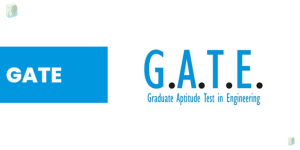 Interesting Fact: A candidate only needs 25 marks to qualify for the GATE exam. But the selection rate is only 15% out of 6-7 lakh candidates. 
GATE, the Graduate Aptitude Test in Engineering, is conducted by 7 IITs and IISc.
This exam is one of the toughest exams in India for engineering students. It checks the capabilities of a student to solve and analyze questions based on undergraduate subjects in engineering. Afterward, a candidate's final score helps them get admission into various engineering institutes for post-graduate courses.
The most popular programs are Master of Engineering, Master of Technology, Doctor of Philosophy, etc.
Moreover, this score is also considered by government-owned companies for providing entry-level jobs to candidates.
Furthermore, lakhs of students appear for this highly competitive exam every year. However, only a few clear this exam. In addition, the score GATE is valid for three years.
5. JEE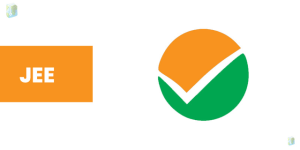 Interesting Fact: The success rate is 25-30%.
It's a national-level engineering entrance exam annually given by lakhs of students. The first level is JEE Main, and candidates who clear this exam successfully must appear in JEE Advanced to apply for various institutes later. It is one of the toughest exams in the world.
According to statistics, only the top 1.5 lakh students out of approximately 12 Lakh successfully clear the Main examination. After clearing this exam, students can take admissions into various undergraduate courses such as Bachelor of Engineering/ Bachelor of Technology, Bachelor of Architecture, Bachelor of Planning, etc.
Quick Highlights:
The conducting authority is JoSAA (Joint Seat Allocation Authority).
The time duration of the JEE Main is 3 hours, and the JEE Advanced contains 2 papers. Each paper is 3 hours long.
The exam is held annually.
6. Master Sommelier Diploma Exam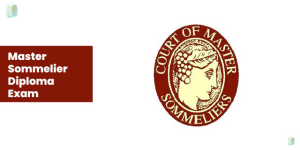 Interesting fact: It is a wine-tasting exam that is considered the hardest to crack! 
The Court of Master Sommeliers is the conducting authority of this exam. It aims to encourage the highest standard of beverage service, especially in wine and food.
In addition, the court has a total of four stages of certification. Each stage is harder than the previous one. All the successful people gain a certificate and badge on the same day when they clear the exam.
Furthermore, all people with years of experience in the restaurant industry can apply for the two-day classes (first level of this exam). After that, the board organizes a multiple-choice exam followed by the main exam!
Quick Highlights:
The first Master Sommelier exam was held in the UK in 1969.
You require a good working experience in the industry before applying for this exam (8-10 years).
In 1984, Fred Dame was the first person to pass three parts of this exam at once.
7. All Souls Prize Fellowship Exam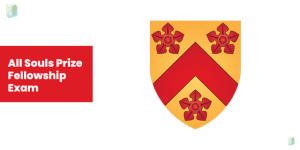 Interesting fact: Only 2-3 candidates are selected yearly for this exam. 
This exam is held at Oxford University every year. It is considered the world's most difficult trial list. Out of 80 students, only one or two candidates are chosen for a further fellowship (7 years).
Every candidate must submit 4 essays in total, covering 2 essays on broad topics and 2 on some particular ones. The time duration for each essay is 3 hours. In addition, the questions come from a wide array of topics, that's why the topics can be quite challenging.
The test aims to analyze an individual's thinking abilities, knowledge, and awareness about the world.
Quick Highlights:
The applicants fill out this exam in September or early October.
Around 80-100 candidates fill this exam.
The students must possess good knowledge of Economics, Law, Politics, History, Philosophy, English Literature, and Classical Studies.
After passing the exam, an oral exam is conducted for the students to explain their respective answers.
8. Chartered Financial Analyst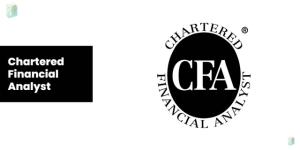 The chartered financial analyst exam is often considered one of the toughest exams in the world. It targets to choose the most cream finance professionals.
Every year around one lakh applicants apply for this exam in over a hundred countries. Before appearing for this exam, an individual must have a professional experience of 48 months in the field.
In addition, there are a total of three levels of this test. Every level has a challenging six-hour test with a total of 240 questions. The first level has multiple-choice questions, and the third level is subjective in nature.
See Also: How to Become Finance Manager?
Quick Highlights:
The syllabus has 10 core subjects in total.
A graduate from any stream or a student pursuing the final year of graduation can apply for this exam.
The minimum CFA course duration is two years.
The average course duration is 3 to 4 years.
Successful candidates can work as chartered financial analysts, portfolio managers, investment managers, etc.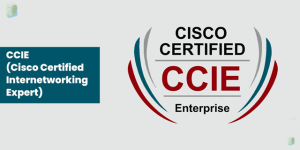 Cisco systems conduct this exam for networking professionals. The candidates must have experience in networking technologies. It is considered one of the world's toughest exams.
In the networking sector, candidates with this certification are prioritized over others. There are six sections in this exam and 2 stages. All the applicants who clear the first level are eligible for the second round. The second round is extremely difficult; only 1% of candidates pass it.
In addition, the candidates must have an experience of 7-10 years in the industry.
Quick Highlights:
There are two levels for the certification: written test and lab exam.
The written exam contains 90 to 110 questions with a time duration of 120 minutes. The exam format is multiple-choice questions.
The lab exam is an eight-hour exam that concludes in one day.
The lab exam test is done configuration and troubleshooting the network abilities of a candidate in a time constraint situation.
A candidate who is unable to pass the exam can re-attempt within 12 months of their last attempt.
10. GRE (Graduate Record Examination)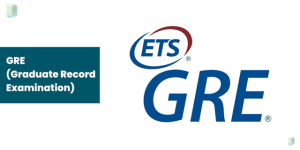 This is one of the most popular exams for candidates willing to study abroad. However, it is one of the hardest exams in the world. Educational Testing Service administers it.
In addition, it is a standardized exam and an admission requirement for various graduate colleges and universities in many universities across the globe.
Many universities and colleges all across the globe accept the score of GRE. Every year hundreds of students prepare for this exam to take admission into Masters or Ph.D. programmers at universities abroad.
Quick Highlights:
The duration is three hours and 45 minutes (One minute break after every section and a 10-minute break after the third section).
Approximately 1000 test centers in 160+ countries.
Tests a candidate's knowledge based on their verbal reasoning, analytical writing, and quantitative reasoning.
Annually, more than 3.5Lakh candidates appear for the test.
Conclusion
These were some of the toughest exams in the world. It is extremely difficult to clear these exams but not impossible!
So, if you are interested in any of these exams, dive right in with a lot of dedication and patience. Some exams may take 5 to 6 attempts but do not lose hope and keep working hard.
We hope this article helps you widen your knowledge base and provides the information you were looking for!
Happy Reading! 
People are also reading:
Frequently Asked Questions
Question: Which are the top 10 toughest exams in the world?
Answer: The top 10 toughest exams in the world are UPSC CSE, Gaokao, JEE, CFA, GRE, CCIE Certification, All Souls Prize Fellowship Exam, Mensa, and Master Sommelier Diploma Exam.
Question: How many years are required to prepare for Gaokao?
Answer: Gaokao is a Chinese entrance exam for students to get admission into higher studies. Students have prepared for this exam for over 12 years.
Question: What are the 3 most difficult exams in India?
Answer: UPSC CSE, JEE, and CA are India's 3 most difficult exams.
Question: Is IIT JEE the toughest exam in the world? 
Answer: JEE is a tough exam to crack. The success rate is 25-30%.
Question: What is LNAT?
Answer: The LNAT, or the National Admissions Test for Law, is an aptitude test organized by a consortium of UK universities. This tests the capabilities of a student based on their aptitude. Moreover, many colleges and universities consider this score for admission into undergraduate courses.