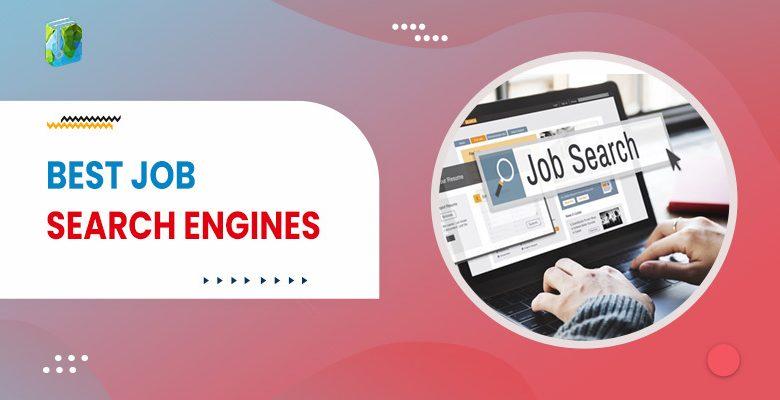 With evolving technology, many recruiters have gone digital and online recruitment has become the most popular way to scout talent. As a result, many companies are recruiting people online rather than newspaper advertising. Since companies are using strategies to recruit online, social media has proved to be one of the most effective platforms to hire new employees.
Moreover, there are various professional networking platforms. One of the most popular of these platforms is LinkedIn. It is known as an incredible medium for finding jobs and recruiting people. As an employer, all you need to do is, find the candidate, conduct a pre-screening test based on their profile and decide whether they are suitable for you or not.
On the other hand, if you have completed graduation and are looking for a job or wish to switch your job, there are abundant job search engines that will assist you in finding the right job.
These online job portals are equivalent to the classified ads as they are equipped with millions of listings and offer additional resources. These job portals are extremely beneficial and help you grow in your respective careers. They assist you in finding solutions to doubts related to creating an effective resume, career guidance, and detailed blog posts explaining the helpful tips.
Since more than hundreds of job portals are available, it can be difficult to choose the right one. However, you need not worry. To make your work easier, here in this article, we have mentioned the 10 best job search engines which will make your job search easy and at the same time help you find the best job!
So let's get started!
10 Best Job Portals In 2022
The best online job portal can help you find the right job quickly and without much investment. Here are the 10 best job portals you can try right away and build a successful career.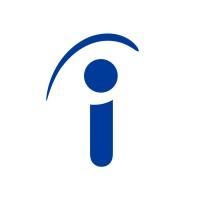 The main purpose of this portal is to help people find the right job. Indeed.com was founded in 2004 and is the best and most efficient job search engine recommended for job seekers and employers worldwide. It is now the largest job portal website globally, with over 250 million users and 10 new job listings every second. Indeed is available in more than sixty countries and 28 different languages.
Another advantage of Indeed post listing is that it is for every industry, every level from fresher to executive, and all the job natures (freelance, part-time, full-time, and internships). Candidates can search for jobs with the help of filters like job title, location, date posted, salary range, and work experience.
The website works as a comprehensive hiring solution for companies that recruit employees online. You can post jobs, interview, and hire the right employee as an employer. Similarly, employers can also find the right candidate that fits their job description. As a job seeker, you can easily create your resume on the site and get notified of any job posting via email.
This website is completely free for job seekers, and there is no need to create an account to apply for jobs. However, if you create an account, you will receive email alerts when a new job is posted, can upload your resume to complete applications quickly, and at the same time receive messages from employers.
One unique feature of this job portal is that it offers a salary comparison tool and a company review section. So please read them before you make a choice.
Click here to sign up now!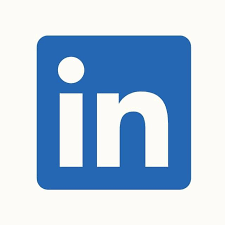 LinkedIn is a platform we all are familiar with. It was launched in the year 2003 and now has grown into the world's largest professional networking website. Today, it has over 800 million registered users globally and from different industries.
LinkedIn offers data on the available job opportunities, a digital resume creation platform, and an effective social networking tool. One of the unique features of this site is that it allows the users to add recruiters and other people belonging to the same industry to your virtual network. This feature makes it the best platform for connecting directly with people.
Moreover, your LinkedIn profile is also your digital resume or a portfolio which helps the employer understand the role you have applied for. Since your LinkedIn profile is what people will see first before they contact you, you need to ensure everything is explained accurately and detailed.
LinkedIn is also free to use. However, the premium subscription enables you to check who has viewed your profile, check detailed insights on the other applications who have applied for the same job and allows you to send messages to people who are not in your connections.
Click here to sign up now!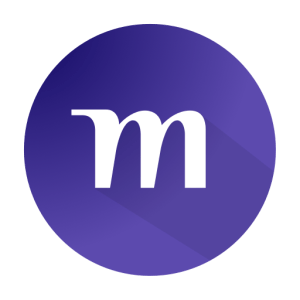 Monster is another best job portal that helps employers and job seekers find the right fit. Monster is a global leader that helps to find the right job. This brand has been in the industry for 25 years and has helped transform the recruitment industry. Like Indeed, Monster also offers job listings for every industry, every level from fresher to executive, and all the job natures (freelance, part-time, full-time, and internships).
Today, this company uses advanced technologies with the help of intelligent digital, social, and mobile solutions. Employers can make use of Monster to post jobs and, at the same time, look for relevant resumes that will match their requirements. It also offers various features for brand building, recruitment marketing, talent sourcing, staffing, and more.
While employers need to pay to post jobs, job seekers only need to create their accounts, upload resumes, and apply for jobs at zero cost. Another important feature of this application is that employers can use the free 4-day job posting trial.
Monster offers three different subscription plans. Moreover, a pay-per-click job posting option is also available. Employers can also post jobs via Facebook, LinkedIn, and Twitter. The premium services of this application include Xpress Resume+, Resume Highlighter, Career Booster, Right Resume, LinkedIn Makeover, and Psychometric Test.
Click here to sign up now!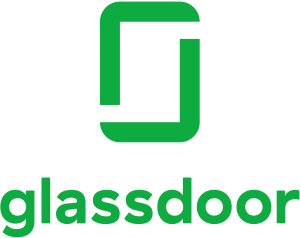 Glassdoor is the third-best online job search website created in 2008. The main aim of this portal is to offer salary transparency and honest company reviews to millions of current and prospective employees. Today Glassdoor boasts 1.9 million employers in their database, over 100 million company reviews, and more than 11 million job listings.
Candidates looking for jobs can simultaneously search for jobs and read detailed information on the company's work culture, CEO, benefits, and salary details. Since it offers all of these insights, Glassdoor is THE best website for research and insights on the employer.
To start using Glassdoor, you need to create a profile, upload your resume, sign up for email alerts for preferred job opportunities. However, you can also look out for jobs using the website's search bar.
Once you click on a job listing, you will find information on the job designations, steps to apply, a detailed overview of the company, anonymous ratings and reviews, the CEO, salary, and more.
You can also view each company's Glassdoor profile to read detailed reviews on employee and interviewee experience, which will help you in your interview preparation.
Click here to sign up now!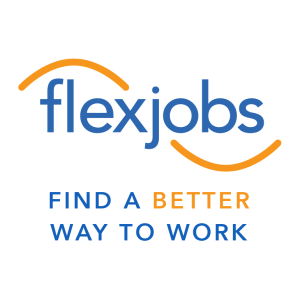 FlexJobs solves the problem of finding legitimate, flexible, work from home opportunities. From 2007, it has become the largest site for hand-screened remote jobs, with over 30,000 active listings from 6,000 companies globally.
Since this website is dedicated to offering remote opportunities, it provides the best remote jobs. Candidates who have signed in to the FlexJob website can access job listings for over 50 categories from beginner level to executive-level jobs.
As a member, you can also access exclusive discounts and deals on products and services such as Intuit QuickBooks, Dell laptops, and career coaching. Moreover, FlexJobs is also scam-free and ad-free. This ensures that job seekers can save their valuable time and energy.
You need to know that FlexJobs works monthly, quarterly, and yearly subscriptions. However, if you want to use it without paying any money, you can try Remote.co. Remote.co is FlexJobs sister website similar to FlexJobs, but with fewer opportunities.
Click here to sign up now!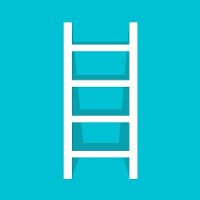 Ladders is also known as "the home of $100K careers." It was founded in the year 2003 and focuses on listing jobs for positions that pay a minimum of $100,000 annually.
Today Ladders is not only a job portal but also a career newsroom and an effective networking platform. This platform is considered as the best one because it is known for having experienced managers and at the same time focuses only on offering high-paying job opportunities.
Ladders offers job opportunities in different sectors including software engineering, digital marketing, finance, data science, human resource, industrial engineering, etc. Once you have signed up on the website, you will find a list of job titles you might be interested in.
Your job filters will automatically provide you with job opportunities that match the given title. Some of the jobs are free to apply while you need to have a paid subscription to apply for others. The paid subscription unlocks access to all the job listings, customized job matches in your inbox, top placement on the list, and information on other candidates who have also applied for the same job.
Click here to sign up now!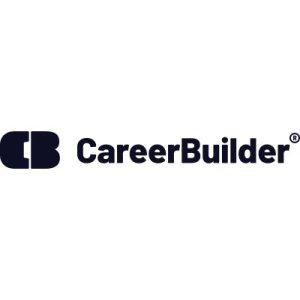 CareerBuilder is another best job search website considered best for both employers and job hunters. It is the oldest and largest online job search engine that has been in the market for over 20 years.
It allows job seekers to search for jobs based on filters such as location, job designations, skills, military code, etc. Once you create your profile, you can also sign up for job alerts via email. This helps you stay updated with the latest job listing and is also based on your search filters.
CareerBuilder allows you to apply for multiple jobs with just one click quickly. Moreover, you can also apply for up to 25 jobs at once. To conclude, CareerBuilder is a good site that offers decent speed and has a very intuitive and easy-to-use interface.
Click here to sign up now!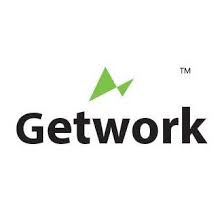 Getwork, previously known as LinkUp, was established in the year 2000. It is a technology created to scan the web and scrape the recently posted job. This helps to create a high-quality database and, at the same time, provide a better search experience to the users.
This platform offers new job listings in various fields, including finance, education, law, marketing, technology, healthcare, and more. It is free to use and allows users to search for jobs without signing up on their website.
However, if you want to save a job listing for later, get a newsletter or job listing via email, and save your job browsing history and searches, you need to sign up on the website.
Click here to sign up now!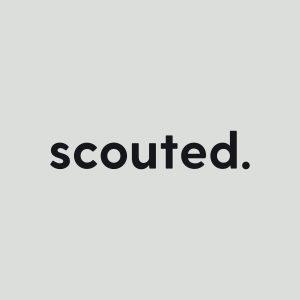 Scouted is another job search website that understands and feels that people are more than what is given in their resumes. Companies that hire candidates via Scouted use a holistic approach while hiring employees. They take into account the applicant's personal attributes rather than just the traditional hiring factors like skills and experience.
Since Scouted uses a unique method of hiring, it is considered the best job portal for college students who have just graduated and are looking for a full-time entry-level job.
This website allows you to create your Scouted profile in just a few clicks. All you need to do is upload a copy of your resume, add links to your website or portfolio, and answer a few virtual interview questions created by Scouted.
Although answering these questions is optional, it is always recommended to take up the quiz. It is said that candidates who answer these questions are 58% more likely to be selected for a job interview.
Once you have created your profile, you can start browsing for jobs. The software takes into account your profile data and the interview questions and provides the best match for you. Once a suitable match is found, you will be asked to attend the first-round interview.
Did you know that In February 2021, Scouted was acquired by Recruiter.com?
Click here to sign up now!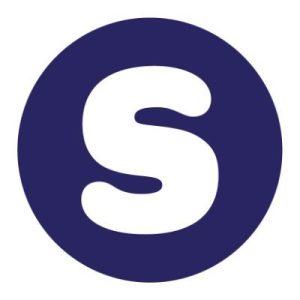 Snagajob was created in the year 2000 with the aim of connecting hourly employees to local positions for over 20 years now. It has become THE best top hourly online job portal. This platform has over 100 million registered users and 700,000 employers.
Snagajob offers hourly roles in different industries like customer service, hospitality, healthcare, food delivery, sales, security, and more. People looking for jobs can search for both remote and local roles with options to filter listing.
Once you are a registered user, you can opt for email notifications. You can also create your profile by adding a bio, your photo, your availability, experience, education, and reference. This website is completely free for job seekers.
Click here to sign up now!
Conclusion
Technology has made finding a job easier. There are many job portals available online which will assist you in finding the right job and the right candidate. If you are a company and looking for the right candidate to work for you, you can do so easily because you will have many options to choose from.
Additionally, if you are a job seeker, finding a job on these portals is the best option. All you need to do is upload your resume, filter jobs based on location, nature, industry, etc, and get started with finding the right job.
Here in this post, we mentioned some of the best job search engines for you which will help you in hiring the right candidate and finding the right job!