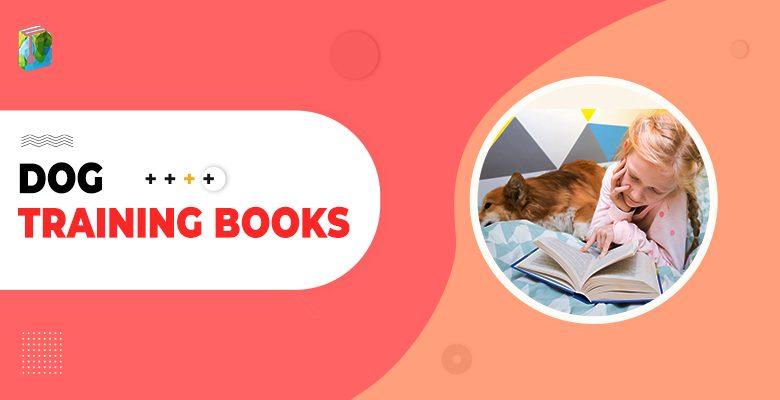 Having pets can be the most fulfilling thing in an individual's life. They are pure stress-busters. Although, they require a lot of attention and grooming as well. In no time, we get so attached that it's hard to stay without them. They become an integral part of our family.
People mostly love to keep cats and dogs as their pets. However, it is important to train them too. This way, it is beneficial for you as well as the pet.
If you have a dog and wish to take up the training, then you have landed at the right place. We are here to present you with the 10 best dog training books, each with a detailed description. This will further help you to understand important tips and tricks to turn your dog to being more disciplined and obeying.
Let's dive in!
10 Best Dog Training Books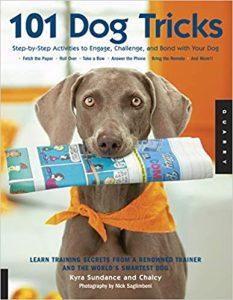 Highlights
Author: Kyra Sundance
Last Published: 2007
Publisher: Quarry Books
Description
This book is an international bestseller available in 18 languages. To date, approximately a half million copies have been sold all across the globe. It is a beautiful book containing several illustrations with step-by-step instructions.
Each step has easy-to-follow colorful photographs for better understanding.
Moreover, every trick has a difficult rating and some tips for you to quickly start with it. There are extremely simple tricks such as sitting, shaking hands, rolling over, or fetching. All these training methods will help you to create a better bond with your dog. These methods are some of the most established parts to build communication between you both.
In addition, there are also skills such as dog dancing, dog sports, and dog therapy work. Following these step-by-step techniques, you can train your dog in the best way possible. To explore more, You can buy this book here.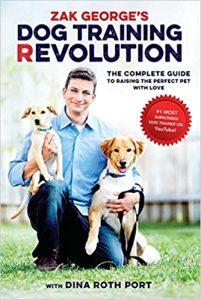 Highlights
Author: Zak George
Last Published: 2016
Description
Zak is a person with different approaches to training a dog. He is a well-renowned Animal Planet personality and is a YouTube sensation as well. All his training techniques help your dog to inhabit unique traits. You can see quicker results and high energy levels in your dog.
The writer has made several videos of successfully training plenty of dogs. In this guidebook, there are various features as well. Take a look:
Basic training as well as housetraining
Training for several activities or some traveling tips
Provision of corresponding videos of the writer's YouTube channel
Providing some of the best health tips
Overall, this is a complete package to raise and care for your pet dog in the best way possible. It further builds a deep bond between you and your dog. And who doesn't want that?
To explore more about the training in detail, You can buy this book here.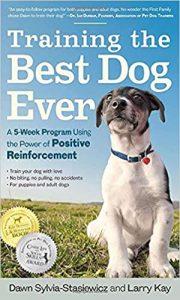 Highlights
Author: Dawn Sylvia-Stasiewicz, Larry Kay
Last Published: 2012
Publisher: Workman Publishing
Description
Training the best dog ever is a remarkable book to train your dog. There are plenty of features with no-fail techniques. Interestingly, Dawn was the trainer of the White House dog Bo Obama. Not just this, she also trained Senator Ted Kennedy's dogs as well. With her experience, she masters this skill.
She explains how training is all about trust, love, and kindness. It is a 5-week training program. Each day you have to take out 10 to 20 minutes with your dog for the training. Moreover, there are vivid illustrations and photographs with step-by-step techniques. The most interesting training habits such as hand feeding, crating, and potty training, are all-inclusive with simple methods in the book.
The basic habits of sitting, staying, and calling the dog are mentioned in the easiest ways.
She also addressed some typical behavior problems such as barking or jumping. With this, there is an assurance of good behavior of the dog around strangers. Therefore, with all such features, you can see that this book is a must-have.
You can buy this book here.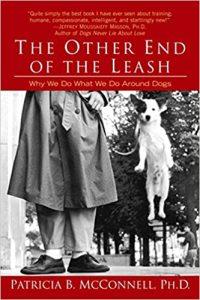 Highlights
Author: Patricia McConnell Ph.D
Last Published: 2003
Publisher: Ballantine Books
Description
This is an incredible book that helps you learn how to communicate with your dog. Dr. Patricia is a well-renowned dog trainer having more than 20 years of experience. There is a proper explanation of the ways you can interact with your dog in their own language.
This book has some great insights, take a look:
How achieving dominance over your dog causes problems
Similarities between the personalities of dog and human
Ways to Stop the dog from getting involved in any mischief
Methods to play with your dog in a fun way
All the methods and techniques in the book help in training your dog in the most effective way.
To explore more features of this book, You can buy this book here.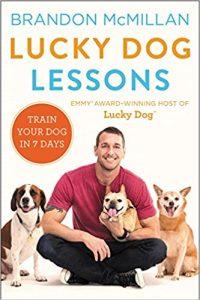 Highlights
Author: Brandon McMillan
Last Published: 2016
Publisher: Harper One
Description
Brandon is a celebrity dog trainer who has the ability to transform any dog with his training approach. Even if your dog is the most spoiled brat of the house, he can make changes.
He has miraculously changed plenty of dogs. Interestingly, he follows seven common commands and tackles the behavior problems of your pet. In this book, he shares complete knowledge and strategies to shape the personality of your dog. The writer also inhabits some basic qualities in the owner-dog relationship such as trust, focus, control, and training techniques.
There are various photographs and vivid illustrations in the book that explains the step-by-step techniques.
With his guidance, you can create a happy pet family of yours and a lifetime to cherish the same. To unravel more, You can buy this book here.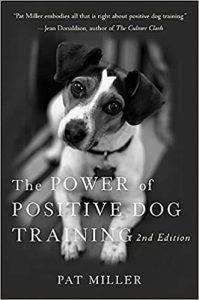 Highlights
Author: Pat Miller
Last Published: 2008
Publisher: John Wiley & Sons
Description
This dog training guide kit contains some impressive positive training tools. It helps you to understand the companionship between you and your dog. As much as training is efficient for dogs, it also helps you to understand some behavioral aspects as well when you are with your pet.
There is a mention of advanced training concepts, a well-defined diary to check progress, and an elaborated glossary of some training terms.
You can also find instructions to face the stubborn habits of your dog as well. With this perfect package, you can train your dog in the best way possible. To understand everything in detail, You can buy this book here.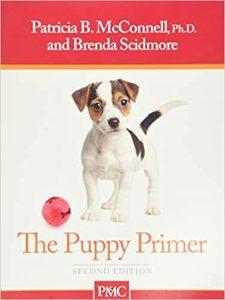 Highlights
Author: Patricia McConnell
Last Published: 2010
Publisher: Dogwise Publishing
Description
The writer of this book is a know-it-all when it comes to dog training. She has successfully trained hundreds of dogs. This book is highly understandable and user-friendly.
There are various trips and techniques to make your dog confident, obedient, happy, and more energetic. It also teaches various methods for house training, crate training, and some problem-solving techniques as well. You can also expect your dog to excel in situations when he is home alone.
Overall, this is a perfect book written by such an experienced trainer. You will begin witnessing the changes in your dog in no time. It doesn't matter if you have no experience whatsoever but with this guide, you can be an expert with your dog.
To unravel more in this book, You can buy this book here.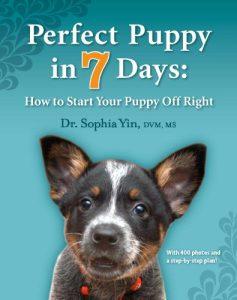 Highlights
Author: Sophie A. Yin, Lili Chin
Last Published: 2011
Description
This book can be a perfect guide when it comes to training your dog. There are over 400 pictures and illustrations along with a step-by-step plan. Therefore, it makes up an easy process to train your pet effectively.
The entire technique of dog training increases your bond with the pet as well. You understand the communicating method and the dog's body language. The writer mentions a lot of scientific points in the book that are clearly enjoyable and easily applicable. It is a detailed guide of various tips and tricks to build habits in your dog.
The key chapters included in the book are given below:
Why start training so soon
How did your puppy develop before you got her
Preparing for the puppy
A foolproof potty training program
Socializing your pup to dogs, people, and handling
A head start on all the rest
To explore more and train your dog in the best way possible, You can buy this book here.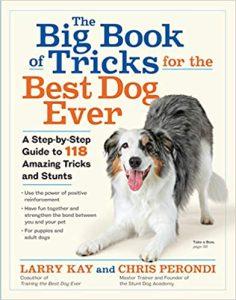 Highlights
Author: Kay Larry
Last Published: 2019
Publisher: Workman Pub Co
Description
If you are searching for an easy-to-train dog guide, then this is the book for you. The writer is highly experienced in this field and shows you the best techniques to train your dog.
She follows a step-by-step approach with plenty of tricks and strategies. There are a total of 118 tricks in stunts in the books. It is a well-organized book with several levels such as beginner as well as pro. She teaches some basic behavioral skills such as fetching rolling over paw shaking, in the easiest way.
You also get to bond with your dog. Interestingly, you can also learn tricks related to filmmaking with the dog to create a movie of your own. Moreover, the training method teaches you to unravel the hidden talents of your dog as well.
After following all the techniques, you will be able to see changes in the behavior, increased socialization, and less boredom from your dog's side. To enrich your relationship with the dog as well as train him efficiently, You can buy this book here.
Conclusion
Dogs are more like our family members. If you are a dog owner, we are sure you will agree to this statement. Right? Well, there is a lot to teach them. However, you may need a good assistance to do the same. With the help of some trainers or dog training books, you can achieve it. There are ample options available for you.
After taking the help, you will see a few changes in your dog related to behavioral aspects, your relationship with them, discipline, and more understanding. This further nurtures your bond with them.
With this, we have reached the end of this article. We gathered information about the 10 best dog training books available for you each with a detailed description. Hoping that the list of books mentioned above helps you to make an informed decision.
Happy dog training! Bow!