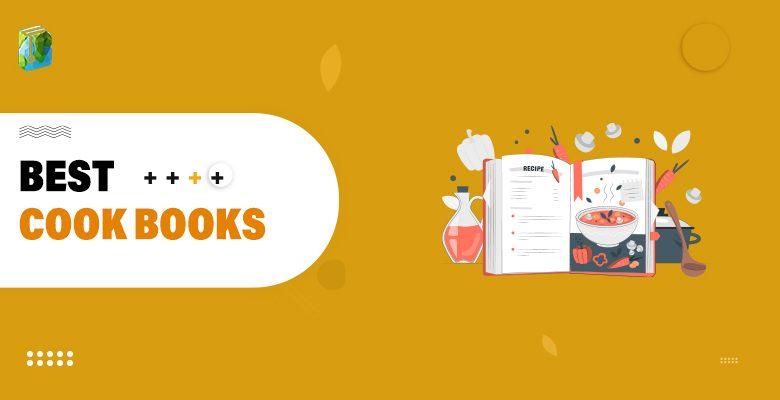 Cooking is a skill. It requires a great amount of knowledge to cook different cuisines. There is plenty of spices and a plethora of different kinds of cuisines belonging to each country. If you are a cooking fan, you must be aware of some of the most famous chefs Sanjeev Kapoor, Vikas Khanna, Gordon Ramsay, Ranveer Brar, and many more. They are adored and loved by millions all across the world.
They also have various restaurants and shows under their name. Their culinary skills have made them earn their name and fame. If you possess any interest in cooking or are a chef, then you have landed at the right place.
In this article, we will curate a list of the 10 best cook books each with a detailed description.
Let's begin!
10 Best Cookbooks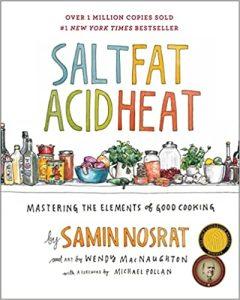 Highlights
Author: Samin Nosrat
Last Published. 2017
Publisher: Simon & Schuster
Description
This is a New York Times bestseller and has won several accolades to date. The writer has incorporated his entire experience in this book.
Moreover, he also talks about the new approach to cooking. Interestingly, he has taught hundreds of students till now ranging from beginners to experts. He talks about the 4 most simple elements:
Salt: Used to enhance the flavor
Fat: Helps to provide flavor
Acid: It balances the flavor
Heat: Helps to understand the texture
This book will teach you and inspire you immensely. You will also learn about various ways in which you can make delicious meals with simple ingredients.
Moreover, he has also mentioned hundred important recipes with interesting variations. There are 150 illustrations along with infographics that help you with the visuals of the dishes.
To discover more of this cookbook, purchase your copy now!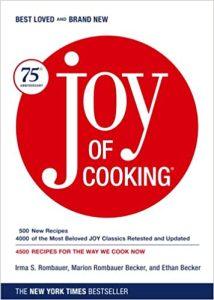 Highlights
Author: Rombauer
Last Published: 2006
Publisher: Simon & Schuster
Description
Joy of Cooking is an incredible compilation of recipes. This is a colorful new edition that also has some modern methods of cooking. This book has more than 600 new recipes. Every chapter contains the latest techniques and ingredients used today in the kitchen.
You will also see some of the favorite food items such as Banana bread, chocolate chip cookies, along with some new spices like Chana Masala, Granola, Beef Rendang, and much more. All these ingredients are added in an improved way.
The baking chapters also include the importance of gram weights to take accurate measurements of the ingredients. You can also see a section on streamlined cooking that defines how to avoid wastage and manage time.
Overall, this book is a perfect combination of new as well as some classic dishes. You can consider this as an impeccable reference book for cooking. For a lot of years, people have been following this edition.
If you wish to learn more about cooking, then purchase this copy now!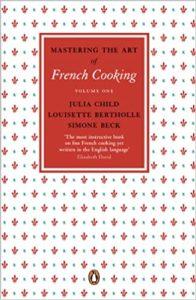 Highlights
Author: Julia Child
Last Published: 2011
Publisher: Penguin UK
Description
This book helps you to master the art of cooking. It was first published in 1961. If you are new to this field, then this is the book for you. It gives you information about taste and appetite. You will get to know about the basics of cooking and the things that you are doing wrong.
Every recipe mentioned in the book will make you experience a new version of the dish. Interestingly, every dish has a different take that leads to a new way of cooking. As you know, our tongue becomes bored after eating the same dish for a long time. With the recipes in this book, you can deliver yourself some new taste!
If you are a beginner in the field of cooking, the instructions mentioned in each recipe will help you in the best way possible. Additionally, there are various steps to enhance the taste of your dish. You will find those extremely beneficial. Moreover, the readers can also see how simple instructions are given with clear and concise steps.
Overall, this is a great reference manual for elementary cooking techniques. To learn more, purchase your copy now!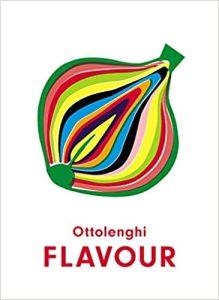 Highlights
Author: Yotam Ottolenghi, Ixta Belfrage
Last Published: 2020
Publisher: Ebury Press
Description
This is a stunning cookbook that gives interesting insights into the world of cooking. The authors have described three important factors that are helpful in creating flavor. Interestingly, they also mention some new ingredient combinations that will dramatically uplift the taste of your dishes.
The book has some stand-out meals with colorful photography. The three important factors in the book are as follows:
Process: This section helps you to understand cooking methods
Pairing: it talks about four basic bearings that add to the flavor
Produce: it offers different vegetables that can help you in most dishes
Moreover, there is a mention of more than a hundred recipes and an inflatable approach to vegetable cooking. Overall, this take on cooking dishes will leave you craving for them. If you wish to learn more about Ottolenghi vegetables, then purchase your copy now!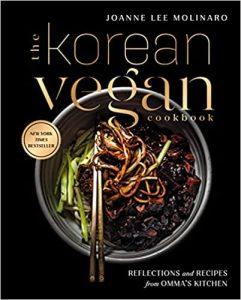 Highlights
Author: Joanne Lee Molinaro
Last Published: 2021
Publisher: Avery
Description
This book is an instant New York Times bestseller. It is also named as one of the best new cookbooks of the year by:
Spruce Eats
Food52
Publisher's Weekly
Epicurious
Infatuation
This is a debut cookbook written by Joanne. At present, she has millions of followers. All her dishes are extremely unique and easy to make. Her book has step-by-step instructions on how to cook a dish. Moreover, she also shares her own experiences and expertise in the field of cooking in this book. There is a lot to learn from this cookbook.
Interestingly, some recipes come directly from her childhood. For instance, Jjajangmyun is black bean noodles that she used to have on spearfish occasions such as her birthday.
Overall, this book is an extremely rich portrayal of the immigrant experience. It also imparts some great life lessons that can move you greatly.
To unravel more of this wonderful book, purchase your copy now!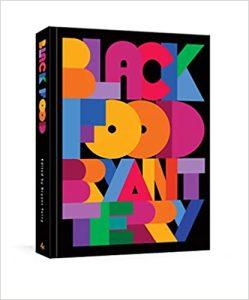 Highlights
Author: Bryant Terry
Last Published: 2021
Publisher: 4 Color Books
Description
This is a remarkable cookbook. It is a beautiful and rich book that discovers Black foodways in America as well as across the globe. It pays a tribute to Black culinary chains. Approximately, 100 Black luminaries have contributed from across the globe.
The recipes of the book are extremely fresh and new. Interestingly, the book has innovative designs and vivid illustrations that engage the readers. Undoubtedly, it is a visually stunning artwork with a great theme. It also helps you to know more about traditional dishes. The step-by-step technique to explain the dishes is impressive.
Overall, this book is an exceptional package. If you wish to explore more, purchase this copy now!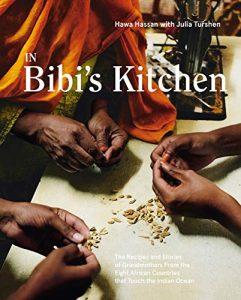 Highlights
Author: Hawa Hassan
Last Published: 2020
Publisher: Ten Speed Press
Description
With a unique storyline, this book tells you the secret recipes of grandmothers from eight eastern African countries. There is a mention of delicious recipes with traditional touch. The writer of this book, Hawa Hassan, is a Somali chef who presents 75 recipes to you.
That different African nations are:
South Africa
Madagascar
Kenya
Comoros
Tanzania
Mozambique
Somalia
Eritrea
All these eight countries are famous for their spice trade, especially in vanilla and pepper. The book contains some highly impressive illustrations along with delightful recipes. It not only teaches you about cooking but also about war, migration, loss, refuse, and families.
This book is an accomplishment and a must-read that will enrich your kitchens as well as souls. There is a lot to learn.
To explore more, purchase your copy now!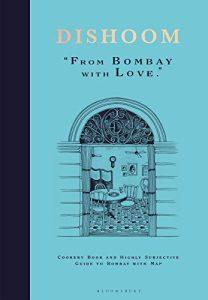 Highlights
Author: Shamil Thakrar, Kavi Thakrar
Last Published: 2019
Publisher: Bloomsbury Publishing
Description
This book is the Sunday Times bestseller. It also shares the secrets regarding Bombay comfort food. There are various famous dishes such as Black daal, okra fries, chicken ruby, bacon naan rolls, and much more. All these delicacies are enjoyed by the local people immensely.
By following this book, you will find yourself touring South Bombay with a variety of dishes and beverages. This cookbook helps you to learn some simple recipes in a step-by-step method. It helps you to save time and cook quickly.
Overall, it is a beautiful cookery book that has some stunning illustrations showcasing the charming Bombay. This is a cookbook that you are waiting for as it is a total delight. You will learn a lot about the dishes of Mumbai as well as their favorite dishes.
To explore more, purchase your copy now!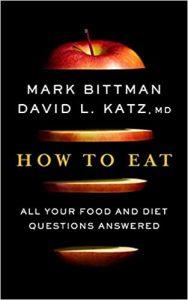 Highlights
Author: Katz Bittman
Last Published: 2020
Publisher: Houghton Mifflin Harcourt Publishing Company
Description
This cookbook gives plenty of information about food, diet, and health. You will learn a lot about proteins, carbohydrates, and fats. It also helps you to understand what is good for your health and what is not.
Aligned with this additional information, the book contains some delightful recipes. Each recipe is divided into several steps. This way it becomes easy for you to follow the technique as well as save your time while cooking. Several chapters also contain dietary patterns. One of the writers of this book is a world-renowned writer who has already written 30 Incredible books.
All information in the book is evidence-based. In addition, it also tells you about some important diets and ingredients that have proven to be good for your health. You can also find some tips related to your diet plans.
The mention of advantages and disadvantages of food items makes it easy for you to give information about what you are intaking!
To explore more, purchase your copy now!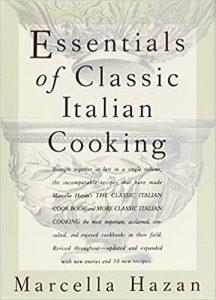 Highlights
Author: Marcella Hazan
Last Published: 1992
Publisher: Knopf
Description
Essentials of classic Italian cooking is a remarkable compilation by Marcella Hazan. It is an award-winning and bestselling book. If you are looking for a masterpiece to learn the art of Italian cooking, then this is the book for you.
You can consider it as a basic manual for cooking simple as well as complex recipes. Moreover, this book is equally relevant for both a beginner and as well as an expert. You will see a good number of techniques based on ingredients and cooking methods. It helps you to understand the taste and texture of Italian dishes. Additionally, there are plenty of vivid illustrations in the book.
With this book, you can gain expertise in Italian cooking even if you have zero knowledge as of now. After completing it, you will find yourself to be an authentic Italian chef!
To unravel more of this remarkable cookbook, purchase your copy now!
Conclusion
Cooking is simply a great skill. You have to maintain a certain balance. It also requires a lot of knowledge about the ingredients, spices, and texture of food. If you hold an interest in cooking or wish to learn this skill, then there are several options for you.
One of them is by reading books. As there are hundreds of books available for you to filter from, this article has taken care of that problem. You can pick any of the above-mentioned books and start your journey to the cooking world. All these books are written by highly experienced chefs. Moreover, each recipe is easy to make and explained in a step-by-step manner.
We hope that this article helped you in the best way possible.
Keep learning, keep cooking!
People are also reading: