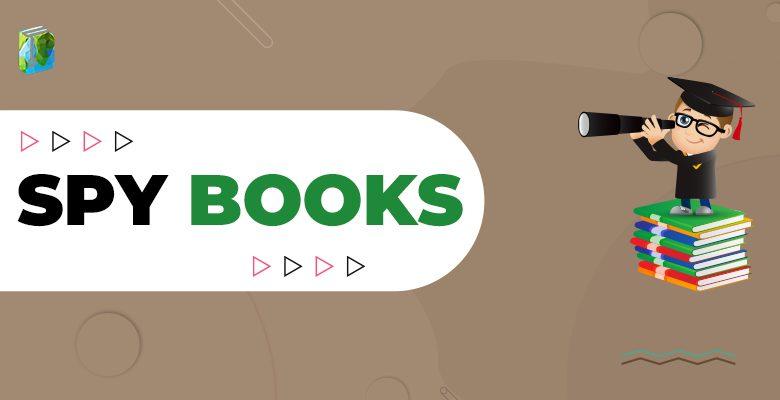 Spy books are all about thrill, danger, suspense, and smart storytelling. The lenses of such writers to explore different aspects of life are unique. It involves a lot while writing a spy story such as understanding the mindsets of various people, having knowledge about spying, talking to experts and professionals in the field, and much more.
We all know, deep in the heart, that we would turn out to be a great spy, right? While watching several detective shows, we always point out the result by solving the mystery much sooner. No wonder, spy stories involve a lot of curiosity and anticipation as well.
If you are a book lover, then there are various options available for you. Books help you to go into other dimensions and be in the story virtually. You are able to time travel, fight, solve mysteries, all sitting in one place. There is a wide variety of spectacular novels and we are here to present you with the 10 best spy books available.
It is always a hassle to select the best spy novels out of the lot but we have got you covered!
Let's dive in!
Best Spy Books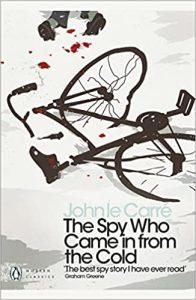 Highlights
Author: John le Carre
Last Published: 2010
Publisher: Penguin UK
Description
The spy Who came in from the cold is a masterpiece written by John and aces in the suspense genre. The story is set during the times of the Cold War and explains the tensions at that time remarkably. The Cold War was between East and West Berlin on the subject of the Berlin wall standing between them. The protagonist of the story is Alec Leamas, a British spy agent sent on a mission to East Germany for some information.
Unfortunately, the mission fails as someone kills his last spies during the venture. After that, his seniors send him on another mission where the task is to find the chief of the East German intelligence.
Amidst the mission, he works in a library and meets Liz who is a member of the East German communist party. He falls in love with her. However, the love story, unfortunately, ends on a dramatic note and he gets arrested due to a fight. Soon after this incident, he meets another East Germany agent. She wants to know more about British intelligence and specifically about Rolling Stone which is a bank deposit funding transfer operation.
In between a lot of twists and turns, the writer grips the attention of the readers and takes them on a rollercoaster journey. This book is a fantastic example of what actually happens in the lives of spies.
If you are a one of the Spy Books lover, then this is the correct choice for you! Purchase your copy now.
You can buy this book here.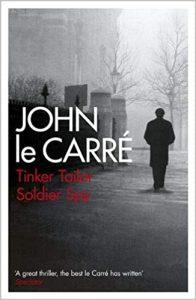 Highlights
Author: John Le Carre
Last Published: 2009
Publisher: Hodder And Stoughton
Description
This exceptional spy book is written by one of the best authors. He is a great storyteller and this book is a fine example of the same. The style of writing is highly intriguing and interesting. It binds the readers throughout the journey.
The protagonist George Smiley is a troubled man but possesses deep compassion. He is a remarkable spy who is ruthless as well as single-minded. This novel is set in the Cold War times. The depiction of every scene is impressive. George's mission is to find a Moscow Centre Mole that was borrowed into the circus 30 years ago.
The Cold War landscape describes scalp hunters lamplighters pavement artists where men are bought for stock or burned. George has an ability to think beyond the normal perspective. This is what makes him different.
Overall, it is a stunning thriller that you must read once in your lifetime.
You can buy this book here.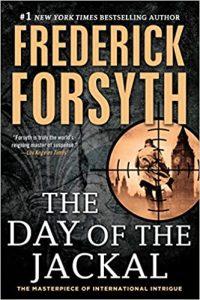 Highlights
Author: Frederick Forsyth
Last Published: 2012
Publisher: G.P. Putnam's Sons
Description
This is one of the most classic thrillers and written by the number-one New York Times bestselling author. According to the New York Times, this book is a stunning mystery book that is a delight to read.
The jackal is a blonde and tall Englishman with grey eyes. He is a killer in his profession. He is still not discovered by the Secret Service of the world. He is given a contract to plan an assassination of the world's most guarded man, the President of France.
This mission is so secretive that even his employees don't know his real name. As the story walks ahead it becomes evident that two power can stop the jackal from executing the assassination. The entire story gives you several facts about how a killer plans this scenario.
There are several moments that give you goosebumps in the story. The style of writing is absolutely incredible. You must read this thrilling spy book.
You can buy this book here.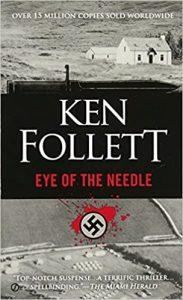 Highlights
Author: Ken Follett
Last Published: 2015
Publisher: Penguin Books
Description
Eye of the needle is written by the bestselling author of several stunning books. The lead protagonist is a German aristocrat with the code name, the needle. He has an extraordinary intelligence and is a master spy. He comes with a legacy of violence and bloodshed. The story revolves around the spy, a newlywed RAF pilot's family, and two MI5 operatives who tried to catch the spy.
At the time of World War II, the book mentions all that is happening in a very well-knit manner. Everything is very well explained and the story glues the readers till the end.
All the characters are very well connected with each other. The story consists of some interesting incidents and conversations of Churchill and Hitler that are a delight to read. Overall, it is a masterfully written novel where the pace never slackens.
You can buy this book here.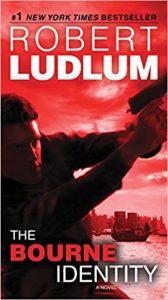 Highlights
Author: Robert Ludlum
Last Published: 2010
Publisher: Bantam
Description
This book is the number-one New York Times bestseller and is now a major motion picture as well. It is a highly engaging and thriller story that would give you chills and goosebumps.
The lead character of the story is written very intricately. Whether Jason Bourne is a hero or a villain, is a question that will keep you guessing till the end. His memory goes blank and the body is bullet-ridden. Moreover, his body was found in the Mediterranean Sea and his face has been changed by plastic surgery.
In addition, he is racing amidst the murderous conspirators for his survival. Many incidents will surprise you with intelligent writing.
It is a highly captivating and fast-paced thriller. The storyline is absolutely brilliant. For once, you must read this masterpiece.
You can buy this book here.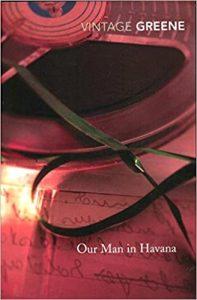 Highlights
Author: Graham Greene, Christopher Hitchens
Last Published: 2001
Publisher: Vintage Classics
Description
This novel is a greatly timed espionage thriller. The style of writing is easy to understand and interesting. The lead character Wormold is a salesman in the city. One day, a mysterious Englishman tempts him with extra income. In return, he has to carry a few reports to a place told by the mystery man.
In short, an innocent man who had nothing to do with all this forgery gets involved in a dangerous game. A lot is at stake including his life as well as that of his loved ones. The writer constantly reminds the readers that the world is not about conflicts or fights but brotherhood and family.
The book is highly captivating and contemplative. All the characters are likable as well as relatable. The storyline is extremely refreshing and relaxing. There are a lot of surprises along the way.
You can buy this book here.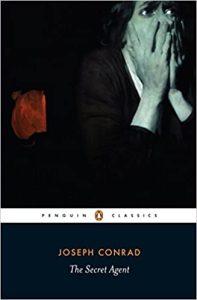 Highlights
Author: Joseph Conrad, Michael Newton
Last Published: 2007
Publisher: Penguin Classics
Description
The Secret Agent is a dark satire on English society written by Joseph and Michael. The story is set in the year 1894 narrating an attack on the Greenwich observatory. This attack was masterminded by Verloc. He's a Russian spy who works for the police and is a part of an anarchist group in Soho.
The entire story is set in the Edwardian period and remains contemporary defining the fear faced by Londoners due to the terrorists surrounding them.
This novel contains a chronology, maps, and notes of Greenwich and London. The writer also mentions the real world of political anarchy in London. The Secret Agent is one of the most highly engaging and interesting spy books to read. If you are a suspense lover, then this is the book for you.
You can buy this book here.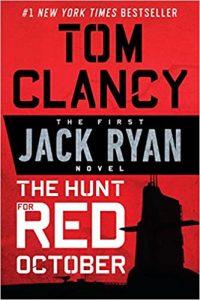 Highlights
Author: Tom Clancy
Last Published: 2010
Publisher: Berkley
Description
This is one of the Spy Books which is a New York Times bestseller and is known to launch the spectacular career of Tom Clancy. The story is a stunning military thriller. The Great American Read also nominated this book as one of America's best-loved novels.
The story begins with the freezing Atlantic where a Soviet sub commander is making a bad decision. A chase for the highly advanced nuclear submarine is going on. Everyone wants her, including Americans and the Russians. But only one man, Jack Ryan who is a CIA analyst can find her.
He finds pictures of red October on his desk and finds himself amidst a high-stakes game played by the two biggest world powers. The story then takes a twist and the readers will see a great suspense tale.
There is a lot of military jargon in the story. The writer has done a lot of research. This book is an incredible read and you must try it.
You can buy this book here.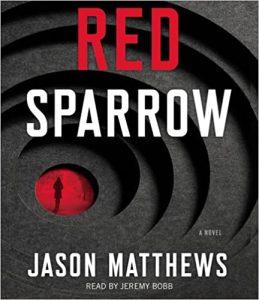 Highlights
Author: Jason Matthews
Last Published: 2013
Publisher: Simon &Schuster
Description
Mr. Jason Mathews is a veteran CIA officer and also the New York Times bestseller author. It is an electrifying thriller loved by millions of people already.
The story is set in contemporary Russia where a state intelligence officer Dominika is assigned to become a sparrow. Sparrow is a spy trained to seduce others in order to attain elicit information. Nathaniel Nash is a CIA officer who has been assigned this task and handles the most sensitive information of the organization.
Both the intelligence officer and the spy meet coincidentally and get attracted to each other. But this is a threatening call for both of their careers.
Overall, it's a highly engaging pulse-pounding thriller that gives you chills.
You can buy this book here.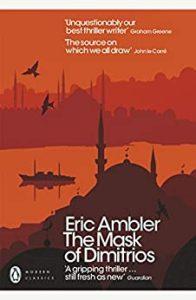 Highlights
Author: Eric Ambler, Mark Mazower
Last Published: 2009
Publisher: Penguin
Description
This novel is highly authentic and engrossing. The story revolves around an English crime novelist Charles Latimer. He is traveling in Istanbul where he meets a Turkish police inspector. From him, he gets to know about an infamous criminal who is on the list of most wanted. His body was recently fished out of the Bosphorus.
Charles is highly fascinated by the story. Slowly and gradually he explores more information on the subject and turns his fascination into obsession.
But down the lane, he realizes that he is in a life-threatening situation. How does he manage to handle the situation? Or how does he escape out of the scenario? All the questions keep the readers hooked till the very last chapter.
To get all the answers, you must purchase a copy now and witness this spectacular mystery novel!
You can buy this book here.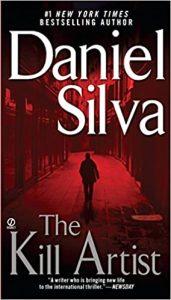 Highlights
Author: Daniel Silva
Last Published: 2004
Publisher: Penguin USA
Description
The writer of this incredible novel is the number one New York Times bestselling author.
The story revolves around Gabriel Allon, a former Israel intelligence operative. He has kept his past behind him. However, due to his expertise and mastery, he is called back to where he belongs. He collaborates with a fashion model who is also an agent.
They both go on a Mission to catch a terrorist who is on one last killing spree. He happens to play a really negative part in Gabriel's past. The entire novel is about how a man Hunt converts into a disastrous chase filled with personal and political issues.
There are a lot of nail-biting incidents in the story. A highly suspenseful tale filled with lots of twists and turns will give you an entertaining experience.
You can buy this book here.
Conclusion
The suspense genre is highly entertaining and likable by plenty of readers. There is a certain sense of excitement and thrill in experiencing such stories. Many novels and movies have been made on this subject. If you love this genre, then you must have been a part of a lot of such tales.
There are abundant mediums and resources to read spy content. Being a book lover, it becomes hard to choose the best books out of millions of them.
In this article, we have narrowed down your research and jotted down a list of the 10 best spy books available. We hope that the information helps you to make an informed decision.
Keep reading, keep learning!
People are also reading: