Books
10 Best Books To Learn English At Home In 2022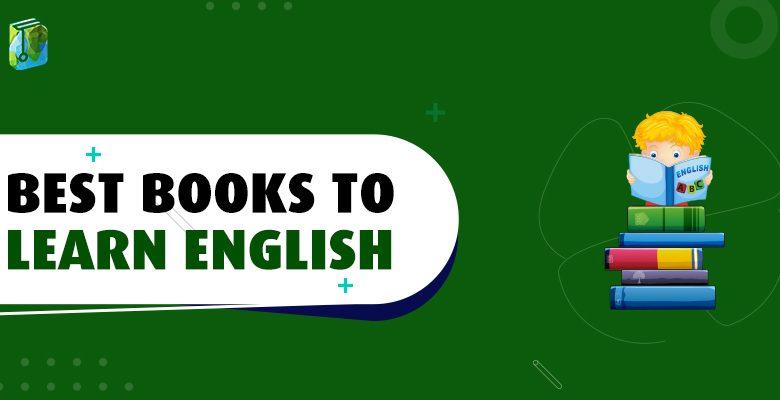 Did you know that English is the second most spoken language in the world? So learning this language becomes important. What can be better than learning it from some of the best books to learn English?
Not yet convinced as to why you should learn English?
Undoubtedly, English plays a very important role in our lives. It is a language of science, computers, diplomacy, tourism, and aviation. Moreover, knowing English increases the chances of getting a job in a very reputed international company within your home city or finding a job overseas.
It is not only for work, but it is also a language that helps communicate with people across the globe, the media, and the internet. So, English is also important for socializing with people and entertainment.
To make your work easier, here are some of the best English books to help you learn and master this language!
So let us get started!
Best Books To Learn English
Here are the 10 best English books for you which will help you master the language.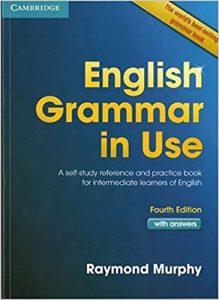 Author: Raymond Murphy
Latest Edition: 11 October 2013
Publisher: Cambridge University Press
Murphy's fourth Edition of English Grammar In Use is an updated version of grammar. This book is a self-study reference and practice book for intermediate to advanced students of English.
This book is used by English language students, especially from non-speaking countries. It is accepted worldwide because of its accuracy and simplicity. There are three versions of this book: with answer key, without answer key, and with answer key, eBook, and audio.
The book is divided into units, and each unit has a lesson on the left page while the right page contains exercises based on the lesson. Moreover, a study guide is placed at the end of the book containing exercises to help students analyze their strengths and weaknesses.
You can buy this book here.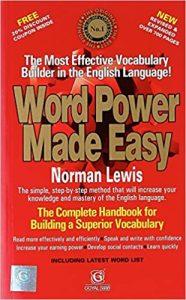 Author: Normal Lewis
Latest Edition: 1 June 2011 (Reprint Edition)
Publisher: Goyal Publishers
Word Power Made Easy is a comprehensive and one of the best vocabulary books written by legendary grammar specialist Norman Lewis. This book offers a simple and step-by-step guide to improving your English language knowledge and mastery.
T Word Power Made Easy is the best and the quickest way to improve your vocabulary in the English language. As soon as you complete the exercises mentioned in this book, you will learn the usage of each word and how to pronounce it. Moreover, the book teaches you to speak grammatically and write without making embarrassing errors.
Each chapter ends with a detailed review, and each section ends with a progressive check. Taking up numerous tests helps to improve the knowledge. It not only adds words to your vocabulary but also teaches ideas and different methods that will broaden your knowledge.
You can buy this book here.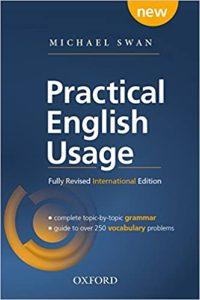 Author: Michael Swan
Latest Edition: 1 June, 2017 (4th International Edition)
Publisher: Oxford University Press
Practical English Usage is an answer to the questions that teachers and learners ask about English grammar and vocabulary. This book explains all the concepts in very detailed examples.
The concepts included in this book are:
Usage of tense
Facts about conditionals
Articles
Singular "they"
"Get" as a passive auxiliary
Usage of bring and take
Usage of Can, Could, May, or Might
Difference between classic and classical
Avoiding offensive languages
The book also includes 28 sections covering all the grammar and Usage that the learners need to know. Some of them are:
The grammar of speech and formal writing
The difference between British and American English
Changing trends in the English languages
Most common mistakes made in the English language
Rules for word formation and spellings
A quick survey of high-vocabulary areas
An A-Z guide to 250+ common word problems
You can buy this book here.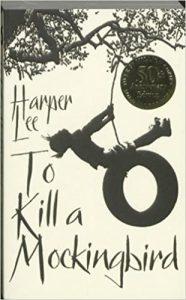 Author: Harper Lee
Last Edition: 24 June, 2010 (Special Edition)
Publisher: RHUK
To Kill a Mockingbird by Harper Lee is a best-selling classic novel since it was first published in 1960. It also won the Pulitzer Prize in 1961. This novel is now an Award-winning Academy film and is considered a classic.
This novel includes storytelling narratives like drama, intensity, and compassion. The story focuses on human behavior ranging from innocence and experience to kindness and cruelty to love and hatred to humor and pathos.
The story is about a young Alabama woman who believes in universal appeal. Although this book is very simple, it has become a masterpiece in American Literature. To Kill a Mockingbird is humorous and tragic and is one of the finest novels every teen should read. Today, 18 million copies have been printed, and this book has been printed in 40 languages.
You can buy this book here.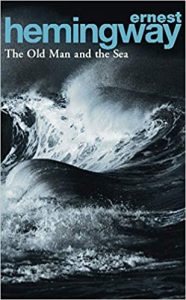 Author: Ernest Hemingway
Latest Edition: 18 August 1994
Publisher: RHUK
The Old Man And The Sea by Ernest Hemingway is one of the greatest novels of the 20th century written by one of the most famous and greatest American authors. This book has won the Nobel Prize For Literature.
This English book revolves around the Gulf stream off the coast of Havana and is about an old man, a young boy, and a giant fish.
The author tries to showcase a unique and timeless vision of beauty and grief of a man who faces challenges while living life. It is one of the most beautiful stories written by Hemingway and nothing can replace it.
You can buy this book here.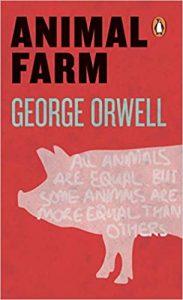 Author: George Orwell
Latest Edition: 15 March, 2011 (4th Edition)
Publisher: Penguin India
Animal Farm by George Orwell is the best work of fiction that talks about the rising revolt among the animals who want to take over the humans.
Animals, who live on Mr. Jones farm are tired of serving humans and find it exploiting as they use animals for their needs.
The fight for this starts when Mr. Jones forgets to feed the animals. Under the charge of two main pigs named Napoleon and Snowball, animals planned to invade humans and evade the farms.
The book is about the incident and events that led to the Russian Revolution, 1917 followed by the Soviet Union's Stalinist Era. T Animal Farm is one of the best satirical fiction novels.
You can buy this book here.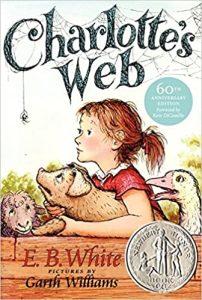 Author: E.B. White & Garth Williams (Illustrator)
Last Edition: 10 April, 2012 (Media tie-in edition)
Publisher: HarperCollins
Charlotte's Web is America's top 100 most loved novels and is selected by PBS's The Great American Read. In this book, Charlotte's spider web tells her feelings for a little pig called Wilbur, who is looking for a friend. She also expresses her love for Fern, who saved Wilbur's life when he was born on the run of his litter.
The book talks about friendship, life, death, and love that everyone enjoys even today. Garth Williams created the illustrations. It contains 47 black and white drawings that are detailed and appeal to children's eyes. These illustrations match the story and speak to children of every generation
You can buy this book here.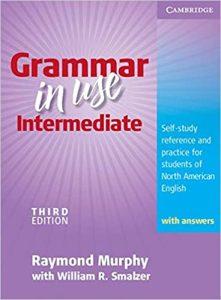 Author: Raymond Murphy
Latest Edition: 27 April 2009 (3rd Edition)
Publisher: Cambridge University Press
Grammar In Use Intermediate is the best and most popular grammar textbook that is known for its clear and detailed explanation in a very innovative format.
This book is recommended for students who are preparing for TOEFL tests and other competitive examinations that require English skills.
The latest edition of this book includes more detailed explanations and practice questions for each concept. It also includes eight new units on phrasal verbs and 10-page additional exercises. This edition of the book includes answers to all the practice questions making it suitable for classroom and self-study.
Moreover, two new sections have been added to the book. Additional Exercises make it easy for the students to consolidate what they have studied. It also includes a Study Guide that helps students to figure out which unit they need to study.
You can buy this book here.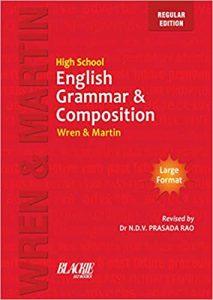 Author: Dr. N.D.V. Prasada Rao
Latest Edition: 1 January 2017
Publisher: S Chand Publishing
Wren & Martin High School English Grammar and Composition Book is one of the most renowned and widely utilized grammar books. This book gives plentiful direction and practice in sentence building, right utilization, perception, synthesis, and other partnered territories. This helps the students to learn English effectively.
The Self-practice book has been particularly intended to take into account the requests of the readers. Writing space has been given to work out the appropriate responses in a sorted-out way.
The practice book can be bought in both multicolor and ordinary releases. The key has been intended to give students a solid and down-to-earth device as the right solutions to the questions in the book.
You can buy this book here.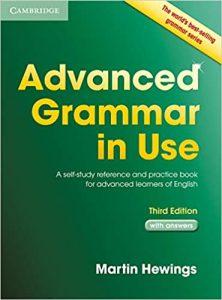 Author: Martin Hewings
Latest Edition: 7 March 2013 (3rd Edition)
Publisher: Cambridge University Press
Advanced Grammar in Use is the world's best-selling grammar textbook recommended for people who want to learn English. It is also a great choice for advanced English learners.
Since this book has clear and detailed explanations and practice questions, it is a self-study guide to improving your language skills. This workbook has helped many people to improve their English communication skills.
It is also a book that every teacher recommends as a supplement for students. Advanced Grammar In Use can also be a great book for people who are preparing for Cambridge Advanced, Proficiency, and IELTS exams.
You can buy this book here.
Conclusion
English is a very important language that each one of us should know. It is essential for getting a job, to communicate and socialize with people globally.
There are many ways to learn English. However, the best one still remains the books. Books will help you learn English at home and at your own pace.
Here we explained in detail the 10 best books to learn English. These books will help you become an expert in the language.
So what are you waiting for?
Get your favorite book and start learning English right away!
FAQs
Q.1 Which is the best novel in English?
Ans. We have presented a list of the 10 best novels in English. You can pick any one of these masterpieces.
Q.2 Where can I find the best vocabulary book?
Ans. There are various English vocabulary books available. We have mentioned a few in the article too. Moreover, you can find plenty in the bookstores or online ad well.
Q.3 How can I learn English grammar?
Ans. There are some of the best English grammar books available. Books are a great source of learning and you can polish your skills with their help.
People are also reading: