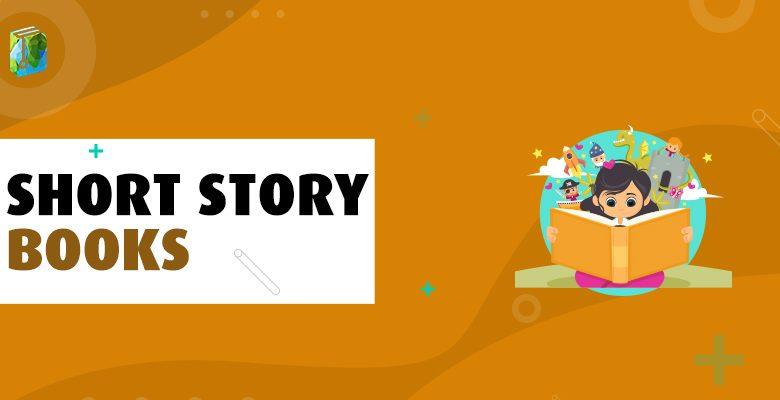 If you are the one who loves reading books but cannot read huge novels due to lack of time or if you are the one who wants to add reading books into their daily schedule, then short story books are the best one. Reading short stories can be refreshing and, at the same time, a daunting task for young readers.
Short stories can also help gain confidence and develop a great love for reading. Moreover, reading short stories can be the best for readers who find long story format and thick novels annoying.
These books help them easily focus on the story theme and storylines. Since the length of such books is short, it helps the readers complete the book quickly. Short stories can be a great reading tool for non-native speakers because they are written in a very conversational tone.
Here we have mentioned 10 best short story books for young reading and book lovers.
So let us get started!
Best Short Story Books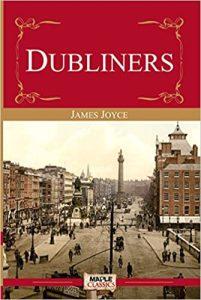 Author: James Joyce
Latest Edition: 1 September 2011
Publisher: Maple Press
Dublines is a beautiful collection of vintage stories first published in 1914. This is one of the unique short story books that revolves around the Irish middle-class life of people in and around Dublin at the end of the 19th century.
The main intention of the author behind this book was to write a chapter of the moral history of his country, and he chose Dublin because according to him people should be made aware about the suffering of the people.
In the book, he showcases people based on four different aspects: childhood, adolescence, maturity, and social life. If you are the one who is more into ancient history and loves to know about the lives of people in different parts of the country, then this book is for you!
You can buy this book here.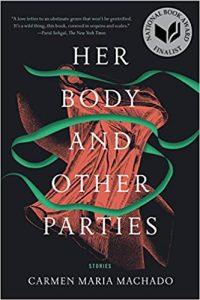 Author: Carmen Maria Machado
Latest Edition: 3 October 2017
Publisher: Graywolf Press
Her Body and Other Parties: Stories is the finalist of the National Book Award for Fiction written by Carmen Maria Machado. These stories are real, sensual, and very strange. It takes the readers on an emotional roller coaster.
This book is a mix of psychological realism, science fiction, comedy, fantasy, Horry, and fabulism. Her body and other parties swing from terrible violence and at the same time explore the most sentimental situations.
These short stories are original and wild that are full of myths. At the same time, this book conveys many unspoken realities about being a woman in a world that any other realist writing wouldn't exhibit.
You can buy this book here.
Author: Ted Chiang
Latest Edition: 14 June 2016 (Reissue Edition)
Publisher: Vintage
Stories of your life and others offer dual delights of very strange and heartbreakingly familiar characters who must confront sudden change because there was a rise in the appearance of aliens.
The author explains what it means to be alive in a world full of uncertainty, beauty, and wonder. This book includes award-winning collections of short stories and is considered to be a contemporary classic.
Since the book is a perfect blend of science and fine arts, it is a heart-touching and intimate work by Ted Chiang. Ted is known for writing science fiction books, and if you haven't read this one, you do not know what this genre really is. Stories of our lives are also considered a must-read science fiction book.
You can buy this book here.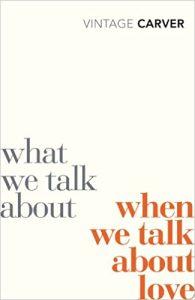 Author: Raymond Carver
Latest Edition: 5 November 2009
Publisher: Vintage Classics
What we talk about when we talk about love by Raymond Carver is an extensive collection of stories that revolves around the life of lonely men and women in the midWest who drink, go fishing, and play cards to pass their time.
With a very simple and conversational narration and a sharp sense of how to communicate, what we talk about when we talk about love is an influential work of literature in the 1980s.
The book is divided into 17 chapters-
Why don't you dance?
Viewfinder
Mr. Coffee and Mr. Fixit
Gazebo
I Could See the Smallest Things
Sacks
The Bath
Tell the Women We're Going
After the Denim
So Much Water So Close to Home
The Third Thing That Killed My Father Off
A Serious Talk
The Calm
Little Things
Everything Stuck to Him
One More Thing
What We Talk About When We Talk About Love
You can buy this book here.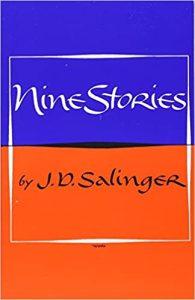 Author: J.D. Salinger
Latest Edition: 30 January 2001
Publisher: Back Bay Books
Nine Stories by JD Salinger is an original, serious and beautiful collection of short fiction stories published after World War II.
This book includes nine stories from one of the most famous literary voices of the 20th century. These stories are witty, urbane, and affecting. These stories are a treasure that will be passed down from generations to come.
The stories in this book include:
A Perfect Day for Bananafish
Uncle Wiggily in Connecticut
Just Before the War with the Eskimos
The Laughing Man
Down at the Dinghy
For Esmé–with Love and Squalor
Pretty Mouth and Green My Eyes
De Daumier-Smith's Blue Period
Teddy
You can buy this book here.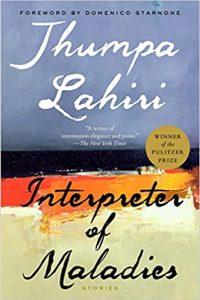 Author: Jhumpa Lahiri
Latest Edition: 22 October 2019 (Reprint Edition)
Publisher: Mariner Books
Interpreter of Maladies is an International bestselling short story book and a winner of the Pulitzer Prize. This precious debut short story collection takes the readers on an emotional journey of a character seeking love beyond barriers of nation and generations.
These stories travel from India to America and back. The author talks to everyone who has ever felt like a foreigner.
Interpreter of Maladies is full of dazzling writing that comes with an easy-to-carry paperback format. Since the book possesses these qualities, it is a must-read book for summer. Easy short story offers a special take away.
The contents of the book includes:
A Temporary Matter
When Mr. Pirzada Came to Dine
Interpreter of Maladies
A Real Durwan
Sexy
Mrs. Sen's
This Blessed House
The Treatment of Bibi Haldar
The Third and Final Continent
You can buy this book here.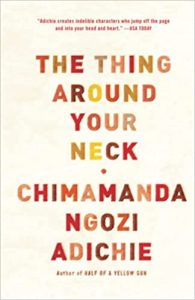 Author: Chimamanda Ngozi Adichie
Latest Edition: 1 June, 2010 (1st Edition)
Publisher: Anchor
The Thing Around Your Neck is a collection of short stories written by the most popular Nigerian author Chimamanda Ngozi Adichie. After the book was released, it got many positive reviews. The author has portrayed the chapters in a way that makes storytelling seem more like a bird song.
The book has 12 short stories, namely:
Cell one: It is a story of a spoilt brother and the professor's son who goes to the Nigerian prison and ends up entering the infamous Cell One.
Imitation: Imitation is a story that revolves in Philadelphia and concerns Nkem who is a young mother whose art-dealer husband visits only 2 months a year. She later finds that his lover moved into their Lagos home.
A Private Experience: This story is about two women who are caught up in the riot between Christians and Muslims who hide in an abandoned shop. The story focuses on the friendliness and peace between the two women who belong to a different religion.
Ghosts: Ghosts is a story of a retired university professor who narrates his life story by looking back at it.
On Monday Of Last Week: This story is of a Nigerian woman named Kamara who lived with her husband in America. She then starts working as a nanny in an upper-class family and is obsessed with the mother.
Jumping Monkey Hill: It is an autobiographical story that is set up in Cape Town at a writers' retreat where authors from Africa father and talk about the conflicts faced by the Nigerian narrator.
The other stories in the book include- The Things Around Your Neck, The American Embassy, The Shivering, The Arrangers of Marriage, Tomorrow Is Too Far, and The Headstrong Historian.
You can buy this book here.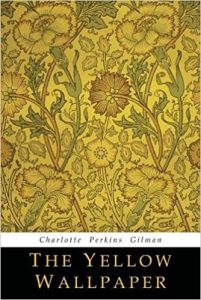 Author: Charlotte Perkins Gilman
Latest Edition: 6 June 2018
Publisher: Martino Fine Books
The Yellow Wallpaper is a short story book by an American writer and was published in January 1892 in The New England Magazine.
It is regarded as the most important and best work of American feminist literature. Moreover, this book is known for its illustrations focusing on the mental and physical health of women in the 19th century.
This short story book is narrated in first person and is a collection of journal entries written by a woman who is married to a physician named John. They have rented an old mansion for the summer.
Instead of choosing the room in the house, the couple moves into a nursery upstairs. To treat an unnamed woman, John forbids him from working and writing and encourages her to eat good food and get fresh air so she can recover from her temporary nervous depression.
You can buy this book here.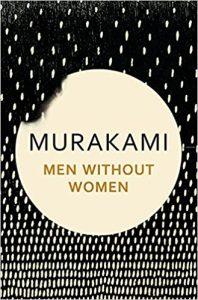 Author: Haruki Murakami
Latest Edition: 16 August, 2017
Publisher: Random House UK
Men Without Women is a short story collection published in 2014 by a Japanese author Haruki Murakami. In 2017, this book was published in English. These stories revolve around men who have lost women due to other men or death.
Every story in this book ends with a comma, and never a full stop. This means the story does not have a definite end or a beginning. It could have started anywhere and can end anywhere.
It focuses on the men who are dealing with absence of women, betrayal, or emotions towards women. The stories in this book include- Drive my car, Yesterday, An Independent Organ, Scheherazade, Kino, Samsa in Live, and Men without women.
You can buy this book here.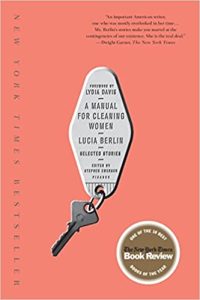 Author: Lucia Berlin
Latest Edition: 2 August 2016 (Reprint Edition)
Publisher: Picador
A Manual For Cleaning Women is one of the best short storybooks written by Lucia Berlin. Her books are a combination of the grit of Raymond Carver, the humor of Grace Paley, and the wit of her own.
The author talks about the miracles from the every day and uncovering moments of gratefulness. He explains the events that took place in the Laundromats and halfway houses of the American Southwest, in the homes of the Bay Area upper class. He focuses on struggling single mothers, hitchhikers, and bad Christians.
This book is a collection of 43 stories. All the stories in this book are full of vivacity, humor, sorrow, and sheer literature.
You can buy this book here.
Conclusion
If you love books and cannot read them because of your tight schedule or you want to add reading books to your schedule. The best way to get started with reading books is short story books.
Reading short stories not only saves time but can also be very refreshing. These short story books are written in a very conversational tone making these books very interesting to read.
There are many short story books available in the market, but not everything is the best and a must-read. Here we have mentioned some of the best short storybooks for you!
Happy reading!
People are also reading: