Books
10 Best Children's Books for All Time in 2023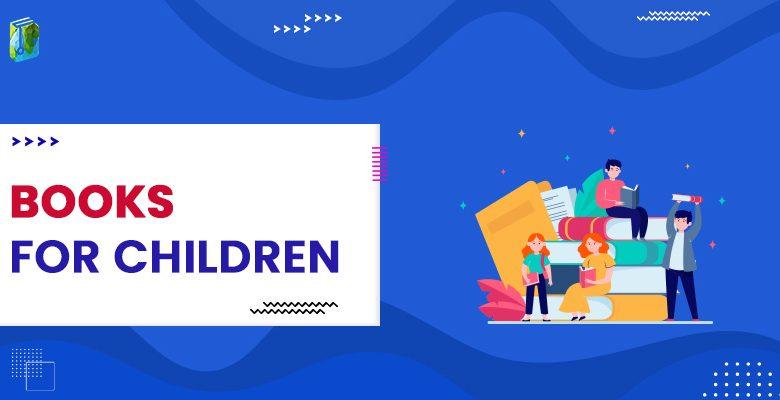 We all know that books help kids to develop basic language skills and improve their vocabulary. Moreover, books are also interactive and widen their thought processes. So teaching your kids how to read, helps them become better readers. Fill your storytime with various fiction and non-fiction Children's Books. Reading books regularly and patiently will entertain the kids and offer a great escape from reality.
To make your child read more and more books, here are the best children's books that will help them improve their reading and at the same time fall in love with books.
So let us get started.
Best Children's Books
Here are the ten best books every child should read at least once in their lifetime.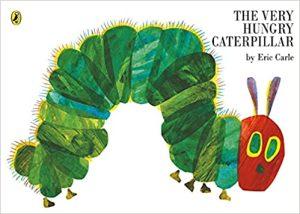 Author: Eric Carle
Last Edition: 25 March 2003
Publisher: Penguin UK
The Very Hungry Caterpillar is an illustrated and informative book for children written by Eric Carle. This book is for children between 2 to 5 years. The very hungry caterpillar is the best timeless classic for children that was first published in 1969. However, the book has still not lost its charm and continues to be the best book for children.
The story of the book is basically about a caterpillar dissecting the pangs and toils of its life. The language and style of writing are very simple. The main reason for keeping the language simple is to make it easier for kids to understand the story and encourage them to read it themselves.
Since the book is illustrated, it is informative and persuasive. It will persuade the kids to think and answer questions like the number of days in a week or name the food times or explain the stage of evolution of a caterpillar.
You can buy this book here.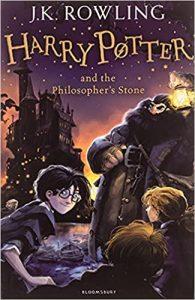 Author: J.K. Rowling
Latest Edition: 3 September 2014 (2011 Edition)
Publisher: Bloomsbury Children's Books
This Kid's book revolves around an 11-year-old boy named Harry Potter whose life is a mess. He lives with his relatives, who torture him every day. Moreover, he is forced to live in a dirty tiny closet under the staircase. One day, he receives a letter from the Hogwarts School of Witchcraft and Wizardry, and that is when he realizes he is a wizard with magical powers.
He is known as "The boy who lived in the wizarding world." Termed so because Harry Potter is the only boy who survived the killing curse of an evil called Lord Voldemort.
The book Harry Potter and the Philosopher's Stone revolves around his first year of school, the best yet not so perfect. There is a dangerous secret object hidden in the walls of the caste, and Harry believes it is his responsibility to save it from falling into evil hands. This book is full of adventure, imaginative scenarios, and more.
You can buy this book here.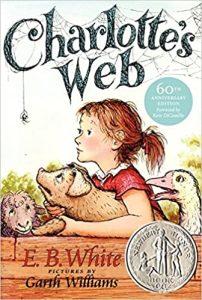 Author: E.B. White & Garth Williams (Illustrator)
Latest Edition: 10 April 2012 (Media tie-in edition)
Publisher: HarperCollins
Charlotte's Web is America's top 100 most loved novels and is selected by PBS's The Great American Read. In this book, Charlotte's spider web tells her feelings for a little pig called Wilbur, who is looking for a friend. She also expresses her love for Fern, who saved Wilbur's life when he was born on the run of his litter.
The book talks about friendship, life, death, and love that everyone enjoys even today. Garth Williams created the illustrations. The book contains 47 black and white drawings that are detailed and appeal to children's eyes. These illustrations match the story and speak to children of every generation.
You can buy this book here.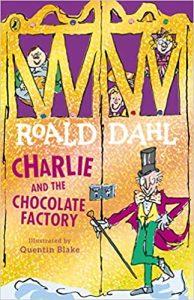 Author: Roald Dahl
Latest Edition: 11 February 2016 (Latest Edition)
Publisher: Puffin
Charlie and the chocolate factory is the ultimate children's novel by the most popular British author named Roald Dahl. The story revolves around the adventures of Charlie Bucket inside the chocolate factory of an amazing chocolatier Willy Wonka.
The book has been adapted into two major movies: Willy Wonka and The Chocolate Factory in 1971 and Charlie And The Chocolate Factory in 2005.
The sequels of the book include Charlie And The Great Glass Elevator by Roald Dahl, which was published in the year 1972. Moreover, the author has planned to write the third book of the series but has not completed it yet.
You can buy this book here.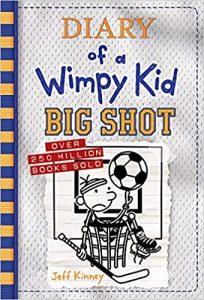 Author: Jeff Kinney
Latest Edition: 26 October 2021
Publisher: Harry N. Abrams
Big Shot is the 16th book in The Diary Of A Wimpy Kid series written by an international bestselling author named Jeff Kinney. It was published on October 26, 2021. The story revolves around Greg Heffley, who starts playing football. This book has got really nice reviews. The gags are good, the story is interesting, and the characters are endearing.
After the release of this book, over 250 million copies were sold. The story is written well and has the best sense of humor. Moreover, once you start reading the book, you will want to continue reading it.
You can buy this book here.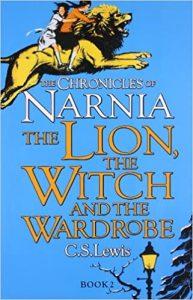 Author: C.S. Lewis
Latest Edition: 1 April 2010 (New Edition)
Publisher: UK Children's
The Lion, The Witch, And The Wardrobe: Book 2 is a fantasy novel and is the new version of Narnia classics. It is perfect for those who are looking for a more interesting version of The Chronicles of Narnia.
This is the most wonderful story that children will enjoy every time they read, out of all the Chronicles. Lucy steps into the professor's wardrobe but goes to the snowy forest in this book.
In the snowy forest, she walks into the magical world of Narnia, the land of unicorns, centaurs, fauns, and the wicked white witch who scares everyone. Later, Lucy realizes that Narnia needs her help to free all the country's creatures.
You can buy this book here.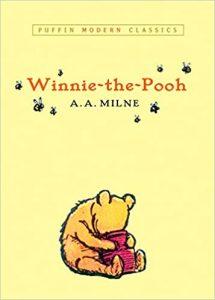 Author: A.A. Milne
Latest Edition: 15 August 2012 (Reissue Illustrated Edition)
Publisher: Penguin USA
Winnie-the-Pooh is a book for children by the famous author A.A. Milne and is illustrated by E.H. Shepard. It was first published in 1926. This book is a collection of short stories about the teddy bear named Winnie The Pooh and his friends Piglet, Owl, Rabbit, and others.
The author A.A. Milne wrote this book for his son Christopher Robin. These stories are the timeless treasure of childhood that continue to speak to us. Moreover, this series is known for its style of writing and storytelling.
Winnie-The-Pooh was a commercial success and sold over 150,000 copies in less than a year. The book has been translated into 50+ languages, featured in the New York Best Seller List, and adapted as a movie by Disney named Winnie The Pooh And The Honey Tree.
You can buy this book here.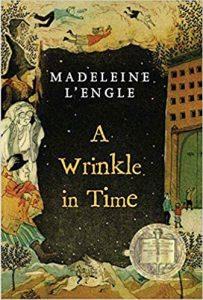 Author: Madeleine L'Engle
Latest Edition: 5 January 2007
Publisher: Square Fish
A Wrinkle In Time is a young adult novel written by an American author Madeleine L'Engle and was first published in 1962. This book won the Newbery Medal, Sequoyah Book Award, the Lewis Carroll Shelf Award, and many more rewards.
The story revolves around Meg Murry, Charles Wallace Murry, and Calvin O'Keefe, who start their journey through time and space, from one galaxy to another to save Murry's father's life and the world.
The novel focuses on the war between the good and bad; light and darkness, and how these tough times help the teens to mature and grow into adults. This novel was then adapted into a movie by Disney directed by Ava DuVernay.
You can buy this book here.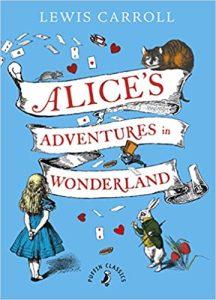 Author: Lewis Carroll
Latest Edition: 2 April 2015 (UK ed. edition)
Publisher: Puffin
2015 marks the 150th anniversary of Alice's Adventures in Wonderland by Lewis Carroll. It is the most loved and popular Children's Books. The story revolves around Alice who stumbles down a hole and begins an extraordinary adventure.
She reaches a strange world where she meets strange characters like a rabbit with a pocket watch and goes to the Mad Hatter's tea party and plays with the queen. She is lost in the fantasy land and is very curious about everything happening around her.
This book for children is the best-known works of Victorian English fiction and is known for its narratives, characters, structure, and imagination. This book hugely influences popular culture and literature, mainly the fantasy genre. Alice's adventures in wonderland have been translated into 97+ languages.
You can buy this book here.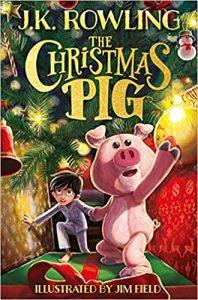 Author: J.K. Rowling
Latest Edition: 25 October 2021
Publisher: Hachette Children's Group
The Christmas Pig by J.K. Rowling is a fairy tale and a children's book published in October 2021. Once the book was released, it received many positive reviews and became a bestseller with more pre-sales on Amazon.
Rowling got the idea of writing this book in 2012. The novel revolves around her son who owns a pair of toy pigs and forms a Christmas story. The author completed writing this book in 2020 during the COVID-19 pandemic.
The Christmas Pig is about how a boy and his toy change everything and is a heartwarming and page-turning adventure about a child's love for his toy. This book is not only recommended for children but also for the whole family.
You can buy this book here.
Conclusion
Children who build the habit of reading, often get better at it. Reading books is also the best exercise for our brain and at the same time improves concentration. Moreover, books also expose the kids to real and fantasy worlds. Although there are many children's books, we recommend that you let your child read more fantasy and non-fiction books like the Harry Potter series, Alice's Adventures in Wonderland, and others. These books help to enhance their vocabulary and imagination at once.
In this article, we presented the 10 Best Children's Books. We hope that this information helps you in the best way possible.
People are also reading: