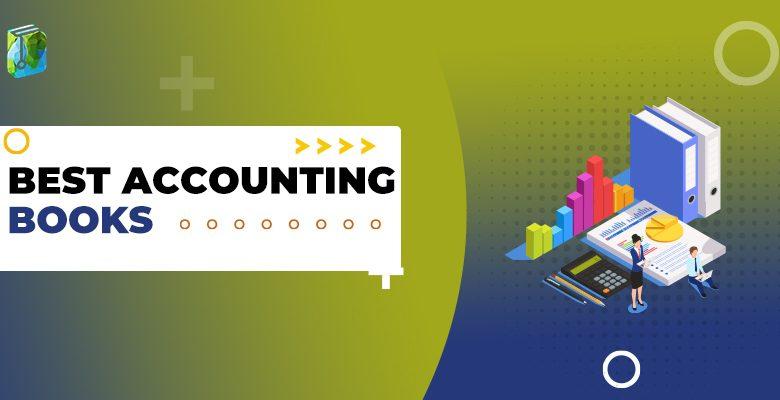 Since accounting is vast and is used everywhere, you need to be familiar with the basics, and the best way to do this is by reading the right and best accounting books, which will help you understand the subject.
What comes to your mind when you hear "Accounting?" Of course, something related to business and finance. People who are entrepreneurs or are working will know most of the Accounting terms. However, not all of us understand the meaning and usage of these terms in our daily lives.
Knowingly or unknowingly, we carry out accounting activities daily. For example, when you receive a receipt after making a transaction, it needs to be recorded. Not only that, accounting is important everywhere, including personal banking, loans, and more. So if you know the basics, you can go a long way.
Here we have explained some of the best accounting books for you in detail.
So let's get started.
Roles and Responsibilities Of An Accountant
Before we get into the list of best books, you need to know the major roles and responsibilities of an accountant, which will help you make the right decision. Here are a few major roles and responsibilities of an accountant.
The primary role of an accountant is to prepare and analyze financial reports. Accountants need to ensure the accuracy of a person's business or personal financial records. Moreover, they also ensure that bills and taxes are paid on time.
The detailed roles and responsibilities of an accountant are:
Create financial reports.
Review statement for accuracy.
Ensure that all the financial records and statements comply with the law.
Calculate tax payments, prepare tax returns, and make sure of speedy payments.
Keep the accounts books updated all the time.
Ideate plans to reduce expenses and increase revenue.
Offer auditing services.
10 Best Accounting Books In 2023
Now that you know the roles and responsibilities of an accounting professional, it will be easy to choose the right book which will help you improve your skills. Here are the 10 best books on accounting for beginners!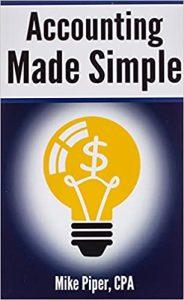 Author: Mike Piper, CPA
Latest Edition: 8 August 2012
Publisher: Lightning Source Inc
Accounting Made Simple is one of the best account books that makes understanding the basics easier. Everything mentioned in this book is well explained in simple English without any technical jargon.
It has concepts like the importance of accounting equations, preparation of financial statements, calculation and interpretation of different accounting ratios. The book also explains the different concepts and assumptions related to the Generally Accepted Accounting Principles (GAAP), how to prepare journal entries, Cash methods vs accrual methods, inventory and cost of goods sold, depreciation, and amortization concepts.
The best part is that all the concepts are explained in less than 100 pages. It offers unique and point-to-point information. Not only for beginners, but it is also the best one for professionals who want to learn accounting and excel at it.
You can buy this book here.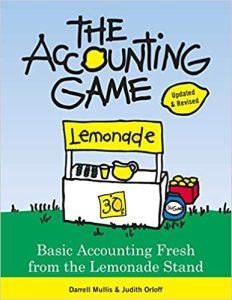 Author: Darrell Mullis and Judith Orloff
Latest Edition: 1 April 2008 (2nd edition)
Publisher: Sourcebooks
The Accounting Game is a clear and easy-to-understand accountancy book that explains all the basics of financial accounting. It is one of the best accounting books for beginners. This book offers everything in a very simple format, making learning easier and fun. Once you start reading the book further, you will understand and start applying the accounting terms and concepts in your daily life.
The book covers concepts like assets, liabilities, inventory, earning, notes payable, and more. They are mentioned in an interactive format and some color-coded charts and worksheets to help you remember all the terms.
Since the author uses a game approach, The Accounting Game makes difficult subjects like accounting and business finance easy to learn, understand, remember, and use.
You can buy this book here.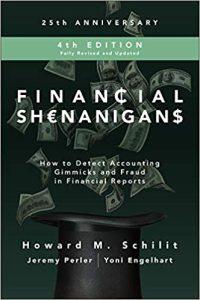 Author: Howard M. Schilit
Latest Edition: 23 April 2018 (4th edition)
Publisher: McGraw Hill
The fourth edition of Financial Shenanigans is the "Sherlock Holmes of Accounting." The author brings light on the most shocking frauds and financial reporting crimes conducted by people in the last 25 years. He also offers the readers tools that help to detect these frauds.
This book also explains the corporate culture that incentivizes dishonest practices. The latest tricks companies use to extract money and earning techniques by management helps to manipulate the cash flow. It also tells how different companies hide deterioration in their businesses, and much more.
The new edition of this book covers important case studies and lists down the recent accounting practices all over the globe. It is an invaluable resource for every budding investor.
You can buy this book here.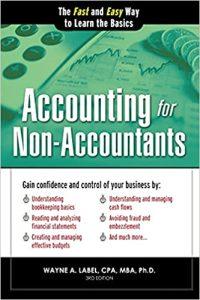 Author: Wayne Label
Latest Edition: 1 February 2013 (3rd edition)
Publisher: Sourcebooks
Accounting for non-accountants is a quick, compact, easy-to-learn accountancy book designed for non-accountants. It is a perfect and must-have financial guide for beginners.
This guide covers the basics of all the accounting terms, balance sheets, income statements, debit & credit, taxes, cash flow statements, and more.
Whether you own a business, are planning to start one, or want control of your own assets, this book is all you need. It is also a good one if you want to brush up on your skills.
Accounting for non-accountants includes 12 short chapters that are explained with examples, quick tips, recent accounting updates, and a detailed glossary.
You can buy this book here.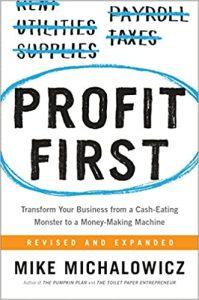 Author: Mike Michalowicz
Latest Edition: 22 May 2017 (Reissue Edition)
Publisher: Penguin US
Mike Michalowicz's Profit First system book teaches 4 simple principles that can simplify accounting and makes it easier to manage a business by looking at the bank account balances. This book includes many case studies, step-by-step advice, practical information with some sense of humor.
It is considered a game-changing roadmap for entrepreneurs who want to make money. The author also states, "Use the pay yourself first strategy and watch profits come in."
If you are one who is just starting up your business or already have a business and want to improve your profits, this accounting textbook is all you need.
You can buy this book here.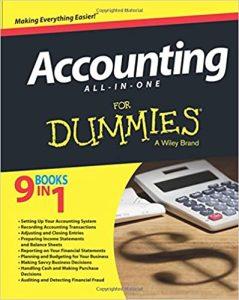 Author: Kenneth W. Boyd, Lita Epstein, Mark P. Holtzman, Frimette Kass–Shraibman, Maire Loughran, Vijay S. Sampath, John A. Tracy, Tage C. Tracy, Jill Gilbert Welytok
Latest Edition: 4 April 2014
Publisher: John Wiley & Sons
Accounting All-in-one for dummies is a comprehensive accounts book that explains various accounting concepts. The authors of this book explain how to set up a proper accounting system, record all the financial transactions, adjust and close entries, prepare income statements and balance sheets, plan and budget your business, handle cash, make purchase decisions, and much more.
This book also includes the different ways to report your financial statement, make savvy business decisions, and methods to detect auditing and financial frauds. It is the best accountancy book for students preparing for their examination, people who want to learn accounts from scratch, and those entrepreneurs who want to brush up on their accounting skills. If you are one of them, then this textbook is a must-try for you!
You can buy this book here.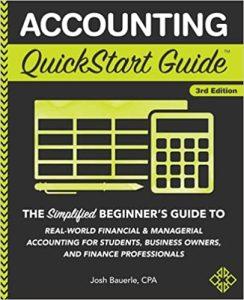 Author: Josh Bauerle Cpa
Latest Edition: 11 October 2018 (3rd edition)
Publisher: ClydeBank Media LLC
Accounting QuickStart Guide written by Josh Bauerle is another best accounting book for beginners on this list. It explains the fundamentals of accounting in detail and is the best resource for bookkeepers, accounting students, business owners, and other financial professionals.
One of the best things about the book is that it breaks all the myths about this subject is that it must be dense, dry, and difficult to interpret.
This guide teaches business owners the ways to control cash flow statements, audit-proof your business, and different ways to increase your profits. This quick guide offers insights that are easy-to-read and highly informative.
Not only for business owners, but this book is also the best textbook for high school, undergraduate, and postgraduate students. The author explains the important accounting concepts such as fundamental accounting equations, financial statements, etc.
Here you will learn the following in detail:
The logic and methods of traditional double-entry accounting
Business entity types, their pros, cons, and types of financial statements
The major principles of financial accounting, tax accounting, and managerial accounting
GAAP standard and why it is important for accountants
How to prevent frauds with the help of simple accounting tricks
You can buy this book here.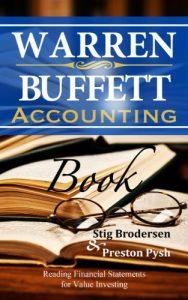 Author: Warren Buffett
Latest Edition: 1 January 2014
Publisher: Lightning Source Inc
Accounting Book: Reading Financial Statements for Value Investing is an Amazon bestseller accounting book. In this book, the author explains how to calculate the intrinsic value of the stock with the help of two different methods.
The readers will also learn in-depth methods for reading income statements, balance sheets, cash flow statements and analyzing the accounting ratios.
One of the best books for beginners explains all the elementary accounting concepts. Accounting book statements are also recommended for people interested in investing in stocks and who want to learn accounting terms.
You can buy this book here.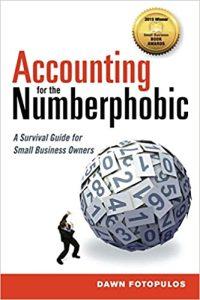 Author: Dawn Fotopulos
Latest Edition: 16 October 2014 (1st edition)
Publisher: AMACOM
Accounting for the Numberphobic by Dawn Fotopulos explains creating and interpreting net income statements, cash flow statements, and balance sheets. The language used in here is very simple and helps measure your business's overall health.
The concepts mentioned in this book are:
How net income statement is important for increasing profits.
How to find out the break-even point that helps the business to sustain.
Offers advice on how to measure and improve your cash flow statements.
Find out what a balance sheet reveals about your company's worth.
Moreover, it includes real-life case studies and practical sums to help your business become a profitable one.
You can buy this book here.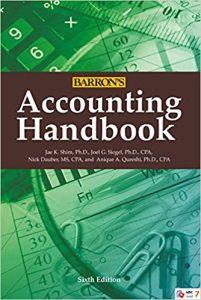 Author: Jae K. Shim Ph.D., Joel G. Siegel Ph.D., Nick Dauber CPA, Anique Qureshi Ph.D. CPA
Latest Edition: 1 November 2014 (6th Edition)
Publisher: Barrons Educational Series
The newly updated version of this Accounting Handbook by Barrons is the best book for every accountant, CPA, CFO, accounting manager, business manager, and business student.
This book describes the financial reporting requirements, compliances, GAAP, and IFRS. The chapters covered here are cost management, tax reforms, and preparing financial statements.
Moreover, this textbook is an A to Z dictionary of accounting terms that presents short definitions for everything. If you want to learn accounting terminologies from scratch or improve your accounting skills, this book is for you.
You can buy this book here.
Conclusion
Accounting is a vast subject that is used almost everywhere. Even a sole proprietor needs to know accounting basics to record the daily sales and purchase transactions. So it becomes very important to learn the basics of accounting.
To learn the basics of this subject, you need to choose the right book. Since there are hundreds and thousands of books available online, you need to make a wiser choice.
To make your work easier here we have listed some of the best accounting books for you!
FAQs
Q.1 Can I learn accounting with the help of books?
Ans. Definitely. You can learn accounting with books as they are a great source of information and knowledge. However, you also have the option to take some online coaching for extra guidance.
Q.2 Does accounting provide a secure future?
Ans. Yes. It's a highly secure and well-paying job.
Q.3 Is accounting a tough field to pursue?
Ans. Accounting requires a certain level of calculative and analytical skills. So you must be prepared for that.
People are also reading: