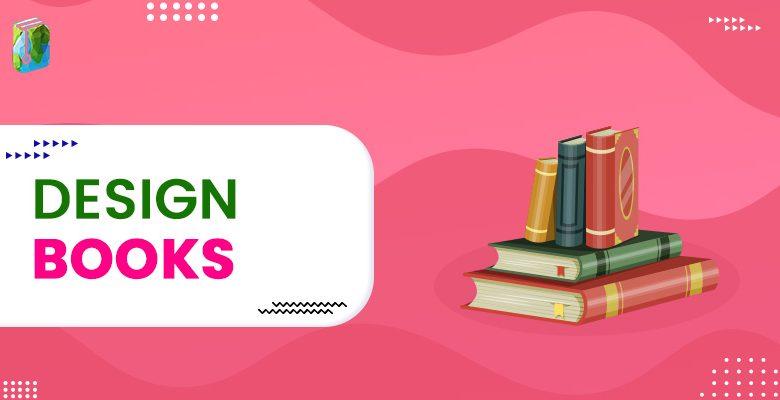 If you are intrigued by designs and want to pursue a career in them, making the right start is a big deal. While many video courses are available to get you started, the value of books is just unparalleled. Written by industry thought leaders, some books on design will help you understand the nitty-gritty of design and acquire the skills required to excel. Designers come from diverse fields, each bringing something new depending on their background.
Here we have listed the ten best design books to understand the fundamentals or take your knowledge to the next level.
Why Design Books?
Here are three main reasons why you need a design book:
Design books are a guide on how to design.
They are written and published by industry experts.
A creative design book can be a great reference material while you are working on a new project.
10 Best Design Books for Beginners
Now that you know the importance of designing books here are some of the best books for you!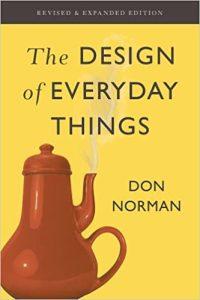 Author: Don Norman
Last Edition: 19 March, 2014 (Revised Edition)
Publisher: Basic Books
It's probably the most recommended book on design. Even legends like Jeff Atwood, the founder of StackOverflow, recommend it. This book makes ordinary folks familiar with some good design practices in a condensed form. It comes across as a short, well-written, highly informative, and engaging design book.
The overview of the design principles is well described in the first half. The book also elaborates on the psychology behind product interactions. It sheds some light on the troubles faced while designing and ways to overcome them.
Buy this book if you want to learn more about design in general, become a better designer, or complement other skills. Don't buy this book if you expect a vast how-to manual or a cookbook aimed at experienced designers.
You can buy this book here.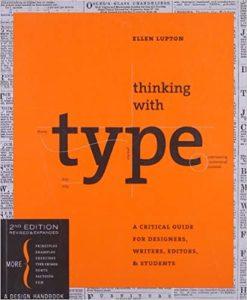 Author: Ellen Lupton
Last Edition: 6 October, 2010 (Second Edition)
Publisher: Princeton Architectural Press
This quick read by Ellen Lupton provides clear guidance on how letters, words, and paragraphs should be aligned, ordered, and shaped. This typography book is useful for everyone, including writers, designers, editors, and students. That's one reason why it is ranked among the best design books.
Ellen explains the history and techniques of applying types in various mediums in a unique style. The exercises clearly illustrate the concepts and are a great way to practice. While the book is helpful for every level, someone who already has a background will be able to extract the most out of this book. Also, it is a must-have typography textbook for all design students.
You can buy this book here.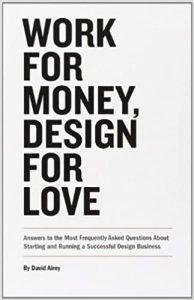 Author: David Airey
Last Edition: 22 November, 2012 (First Edition)
Publisher: New Riders
Whether you are new to designing or a pro thinking of going freelance soon, "Work for Money, Design for Love" is for you. This book teaches you to design while also discussing topics you need to know to scale your design business.
Starting a business of any kind is a huge undertaking. You will make mistakes along the way, but with the aid of this book, you'll make fewer of them. The book covers pretty much everything you need to set up a design business. This is a fabulous book by David Airey, and some of the information provided is simply invaluable. Perhaps, that's why it is one of the best web design books.
You can buy this book here.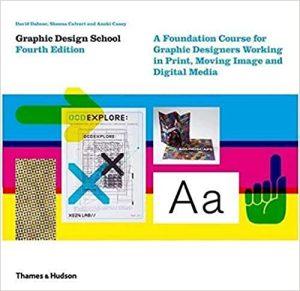 Author: David Dabner
Last Edition: 16 December, 2009 (Fourth Edition)
Publisher: Thames & Hudson
The Graphic Design School educates people on the fundamentals of graphic design. The creative design book covers a wide range of topics in just over 200 pages.
Some of the topics covered are color, typographic rules and typefaces, coding requirements, information architecture, file organization, web design and layout, mobile device composition, app design, CMS, and designing for social media.
This book for graphic designers develops the core competencies of the student and also provides them with practical advice. It tries to keep the designers in sync with the evolving media of our times.
You can buy this book here.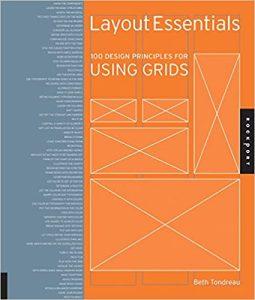 Author: Beth Tondreau
Last Edition: 1 February, 2009
Publisher: Rockport Publishers
Layout Essentials is all about working with grids, which form the foundation for any graphic designer. It is not an instruction manual, but rather a way to build a visual narrative that designers and artists can achieve.
One hundred design principles are given in the book, notably choosing a typeface, balancing with type, using special characters, kerning and legibility, and more. Layouts are significant for websites, posters, and publications and hence form an integral part of the design. Beth Tondreau has done an excellent job of simplifying some of the more complex grids.
You can buy this book here.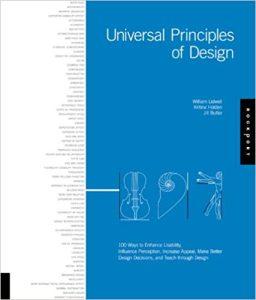 Author: William Lidwell, Kritina Holden, Jill Butler
Last Edition: 1 October, 2003
Publisher: Rockport Publisher
An excellent book for designers, Universal Principles of Design covers a wide range of topics without going too deep into any of them. If you can spot bad designs but can't pinpoint why it's bad, you'll definitely be able to by the end of the book.
Even if you are not from a design background and are looking for something that gives a flavor of the field, it's the perfect fit. For a non-designer, this book will help you improve the design of your day-to-day stuff. This book will assist you in designing all of those in a much better manner.
It gives insights on how great designs work, how good designs become great, and how it's time to drop those bottlenecks. It is one of the best design books, if not the best, on the list.
You can buy this book here.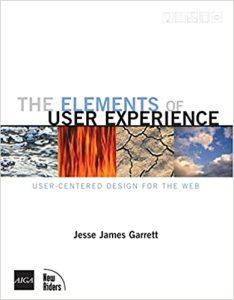 Author: Jesse Garrett
Last Edition: 11 October, 2002 (First Edition)
Publisher: New Riders
It is an excellent introduction to design. Although the book is heavier on the conceptual front, some practical examples make it an invaluable resource. This design book takes a cookbook approach to design. The directness and exemplary logical organization of the substantive content, all within a brief, compact volume, makes this a book of many virtues.
The Elements of User Experience also provide a great set of tools to explain the process. The book delivers excellent value in a concise and eloquent manner. You should buy this book to seek consultations from time to time. It's a must-have for anyone looking to start a career in UX design.
You can buy this book here.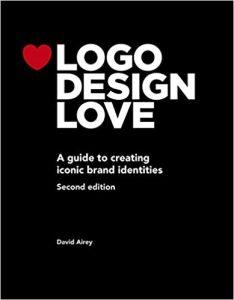 Author: David Airey
Last Edition: 4 September, 2014 (Second Edition)
Publisher: Peachpit Press
Another book on the list by David Airey, Logo Design Love, shows how to develop an iconic brand identity from the ground up. In this book, the writer uses his own as well as the works of some famous designers to explain various concepts.
The book helps fill in many of the gaps left by formal education. Several examples of professional logos and rough sketches demonstrate the design process. It also gives valuable insights into dealing with clients, negotiating prices, and avoiding pitfalls.
If you are a student contemplating a career in design, the book makes sense. It lays down everything you need to know about the world of design. Plus, it demystifies graphic design while inspiring creativity at the same time.
You can buy this book here.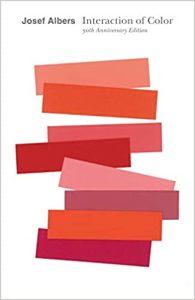 Author: Josef Albers
Last Edition: 2 July, 2013 (Anniversary Edition)
Publisher: Yale University Press
Josef Albers was a pioneer in exploring how our perception of colors is formed. His book, Interaction of Colors, is a classic and perhaps one of the top design books on color. The book contains numerous prints to illustrate the ways in which colors interact.
It is a good starting point for anyone interested in learning colors and designs. Although most books on color theory start with facts and then take us through practical use, Interaction of Color does exactly the opposite. The iPad version of the book enhances the emphasis on practical learning. It allows the reader to conduct experiments by themselves.
If you are a designer, photographer, or just about any kind of artist who deals with color, this is a must-have book for you.
You can buy this book here.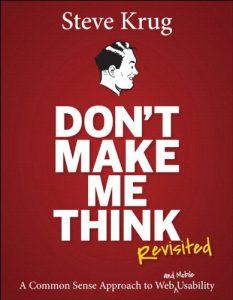 Author: Steve Krug
Last Edition: 9 July, 2014 (Third Edition)
Publisher: New Riders
Don't Make Me Think is a great usability manual that doesn't feel like a textbook while reading. Steve Krug has poured his decades of experience into the book to make it an engaging and informative read. It is a valuable resource for organizations, small businesses, and individuals who need guidance for launching a new website or redesigning an existing website.
Per the author's claim, the book just states the obvious and what to do with it. This is a quick read that you can easily finish in a week. The visuals and examples are included to help cement the concepts. There are also references to other designers for further reading. Think of it as a valuable resource for anyone new to the field.
You can buy this book here.
Conclusion
This was our list of the best books for designers. Depending on your objective, you can pick any of the books listed. While we have tried to choose the best books, this is not an exhaustive list. What do you think about the list? Do you think we missed any of your favorites? Do let us know in the comments section.
People are also reading: