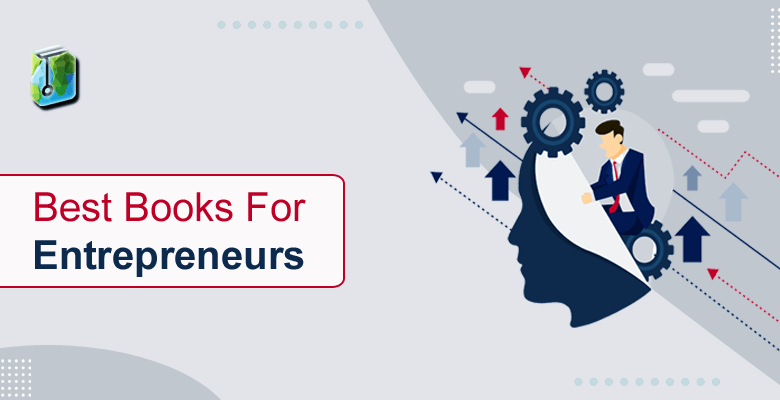 Here we have put together a list of the best books for entrepreneurs to help you start a business and grow it effectively. Being an entrepreneur is fun until you find out you are not as experienced as the others in the industry. Not every entrepreneur has the same level of knowledge compared to those who have been in the industry for more than twenty or thirty years.
However, your experience as an entrepreneur does not matter. Whether you are just starting up or have already built multiple businesses, you can always grow after taking advice from someone who has followed the same journey and become successful. That is where reading the best books for entrepreneurs comes into play.
You might need some inspiration or could use some advice on becoming a successful manager and leading your business to greater heights. Whatever entrepreneurial advice you need, reading these books will help you become a better businessperson.
One question that might come to your mind is, which one is the best book for entrepreneurs? Well, there are more than hundreds of book that is a must-read for every entrepreneur.
Best Books For Entrepreneurs
Check out the list of best books every entrepreneur should read.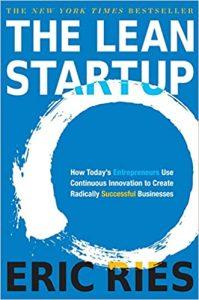 Author: Eric Ries
Last Edition: 13 September, 2011
Publisher: Currency Publisher
We all know that starting up a new business can be very risky. There are chances that it might fail, or you might face losses. The book "The Lean Startup: How Today's Entrepreneurs Use Continuous Innovation To Create Radically Successful Businesses" is about growing your business with the help of a new and innovative "Lean Startup" approach.
The Lean Startup approach focuses on increasing the revenue and using the creativity and skills of the employees to the fullest. This book explains the concepts like vanity metrics, validated learning, and more.
At the end of this book, you will be able to develop new ideas that will help you grow your business effectively and efficiently. It is a must-read for every budding entrepreneur to come up with innovative business ideas to grow their business.
You can buy this book here.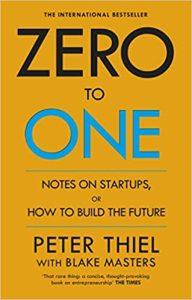 Author: Peter Thiel & Blake Masters
Last Edition: 18 September, 2014 (2014 Edition)
Publisher: Random House
Zero to One: Notes on Startups or how to build the future is a book written by an American entrepreneur and investor named Peter Thiel and Blake Masters. This book is a combined and updated version of the online notes of Master's degree for CS183 class on startups. Thiel taught these classes at Stanford University in the spring of 2012.
The author explains that if you try to copy different business ideas, you are not learning anything from them. He also says that it is very easy to copy a business model than to create one of your own.
According to Thiel, doing what we already know takes us from 1 to n, while creating something new can take you from 0 to 1. This book is a simple guide to reaching success. It states new and refreshing ideas on how to increase the value of your business.
You can buy this book here.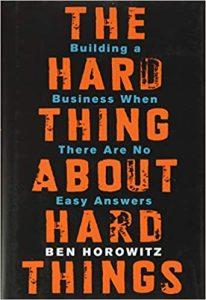 Author: Ben Horowitz
Last Edition: 8 June, 2014
Publisher: Harper Business
Bon Horowitz is the cofounder of Andreessen Horowitz, and he is the most respected and popular entrepreneur in Silicon Valley. In this book, the author explains how to start and run a business.
One question that might come to your head is there are so many other books explaining how to start a business, then; why this? In this book, Ben is very honest about how difficult it is to run a business.
He gives solutions, analyses the problems, and shares his knowledge on developing, managing, buying, selling, supervising, and investing in IT companies.
This book is filled with Horowitz's humor, knowledge, and takeaways from his personal work experiences making The Hard Thing About Hard Things is an invaluable book for veteran entrepreneurs and everyone who wants to build their own venture.
You can buy this book here.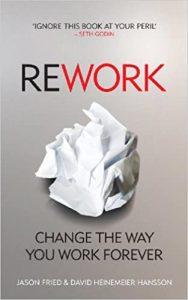 Author: David Heinemeier Hansson, Jason Fried
Last Edition: 18 March, 2010
Publisher: RHUK
ReWork is another best and unique book designed for entrepreneurs that shows the readers a faster and easier way to become a successful businessman. The book covers why making plans is harmful, why you should not opt for outside investors, and why it is okay to ignore the competition.
Moreover, ReWork is a complete guide that tells the readers what they need to become successful and the importance of working rather than talking. The author also explains the ways to become creative in making business plans, how to get profits without much investment, and many other things that will motivate the readers to do well in their business.
This book is known for its simple language and easy-to-understand approaches making it perfect for people who have always dreamt of starting their own business. ReWork is suitable for those who want to become successful business people, employees who are stuck working at places they hate, and artists who do not want to work under anyone.
You can buy this book here.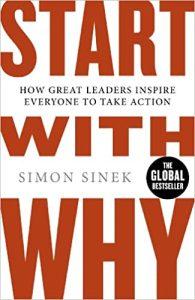 Author: Simon Sinek
Last Edition: 6 October 2011 (Latest Edition)
Publisher: Penguin UK
The book Start With Why talks about the most popular leaders, including Martin Luther King Jr and Steve Jobs, and they all think the same way. They became successful when these leaders started asking the question, "Why?"
The author explains the steps every business needs to know to move ahead of what they do and how they do it. Then they ask more questions- WHY?
The main idea of this book is to tell the importance of asking WHY! When you start asking questions like "Why do we do what we do?" "Why do we exist?" and more, that will unlock the secret to building a successful business.
You can buy this book here.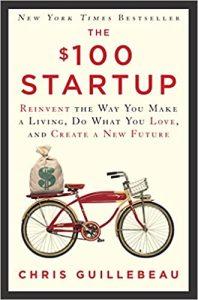 Author: Chris Gillebeau
Last Edition: 8 May, 2012
Publisher: Currency
Chris Guillebeau, in his thirties, completed his country tour without having a proper and stable job. Rather he was an expert in generating income from his unique ideas. In this book, he has mentioned 1500 people who have earned from making even the least investment and focused on 50 interesting case studies. These case studies were of people who had no proper skills yet could monetize their passion and hobbies.
The $100 startup book is an easy guide that contains valuable lessons from the experts who know the importance of self-fulfillment. This book by Chris is the best way to kickstart your dreams and find your way to grow as an entrepreneur.
After reading this book, you will be able to launch your own business successfully. It is data-rich and includes road maps, examples, checklists, and more with some thoughtful, easily readable, and funny facts making it easy and fun to read.
You can buy this book here.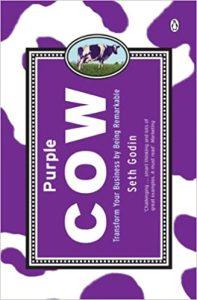 Author: Seth Godin
Last Edition: 27 January 2005
Publisher: Penguin UK
Purple Cow: Transform your business by being remarkable written by Seth Godin, is a guide for entrepreneurs to develop a unique business strategy. With the help of this book, the author tries to explain that the old TV commercials and banner advertisements are no longer effective. He also states that people are becoming very technology savvy, and being successful is all about creating remarkable marketing and advertising campaigns.
In this book, the author uses the example of "Purple Cow," which draws the attention of the audience because everyone wonders at this unusual phrase. Moreover, this book teaches readers about modern marketing campaigns.
Seth Godin also talks about finding the early adopters of products who can impact the other audiences. The Purple Cow also includes many tips for building a successful brand and is the most useful guide for marketers and entrepreneurs.
The Purple Cow is an international bestseller and has sold over 150,000 copies in more than 23 print runs. It was listed in the list of New York Times, Wall Street Journal, and Businessweek.
You can buy this book here.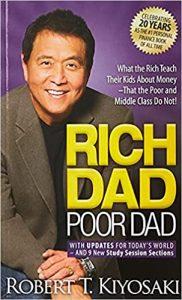 Author: Robert T. Kiyosaki
Last Edition: 11 April, 2017 (Second Edition)
Publisher: Plata Publishing
Robert Kiyosaki's book Rich Dad and Poor Dad has been one of the best personal finance books from the past 25 years. With time, it has become the #1 personal finance book and has been translated into 12+ languages worldwide.
This book talks about growing up with his real father and his best friend's father, the rich dad. The author also explains the point of view both these fathers have about money and investing. He talks about the difference between working for money and having money work for you.
The Rich Dad Poor Dad explains the myths to know to earn more money and become rich, challenges the fact that your house is an asset, explains why parents should not rely on the school system to teach their kids about money, defines assets and liability, and much more.
You can buy this book here.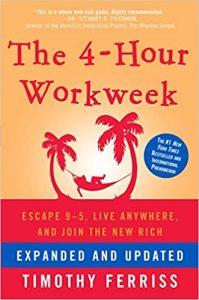 Author: Timothy Ferriss
Last Edition: 15 December 2009 (Updated Edition)
Publisher: Harmony
The 4-hour workweek is a blueprint to forgetting the concepts of retirement and deferred-life plan. This book is a guide to fulfilling your dreams, going on luxurious travels, earning a five-figure income, and much more.
This book for entrepreneurs tells the following:
How the author earned $40,000/month by working only for 4 hours per week.
Ways to outsource your work to virtual assistants online for $5 per hour and enjoy your life.
How to complete 50% of your work in 48 hours with the help of the principles of a forgotten Italian economist.
How to trade career for short work getaways and holidays.
The new and expanded edition of The 4-Hour Workweek includes:
50+ practical tips and case studies from people who have doubled their income after reading this book.
How lifestyle design principles can be suited to unpredictable economic times.
Different templates to eliminate writing emails, negotiating with boss and clients, and much more.
The different tools and shortcuts for living the life of a diplomat or a millionaire.
You can buy this book here.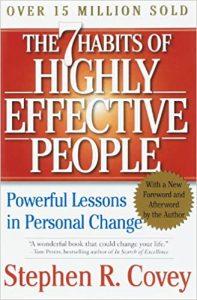 Author: Stephen R. Covey
Last Edition: November 9, 2004 (Revised Edition)
Publisher: Free Press
The 7 habits of highly effective people present a holistic approach for finding solutions to personal and professional issues. The author tried to reveal the path of living a life full of integrity, human dignity, fairness, and more. He also explains the principles that offer security to adapt the change, wisdom, and power to take advantage of the opportunities that can change the way we grow.
When the book was first published, it was a groundbreaker. This book is still a bestseller, and over 10 million copies have been sold. The facts mentioned in this book are usually from family situations and business challenges. Adopting these seven habits will help you in effective time management, develop proactive muscles, positive thinking, and more.
You can buy this book here.
Conclusion
Becoming an entrepreneur is not as easy as it may seem. To become a successful entrepreneur you need to possess management, business, communication, and other vital skills. Moreover, you need to know that not every entrepreneur has the same knowledge. To improve your business and entrepreneurial knowledge, you need to read the best books for entrepreneurs. Here we listed out above some of the best books every entrepreneur should read right away.
We hope that this article helped you in the best way possible. If you think, We have missed the best one, you can list it out with the help of the below-listed comment box.
Keep Reading!
People are also reading: