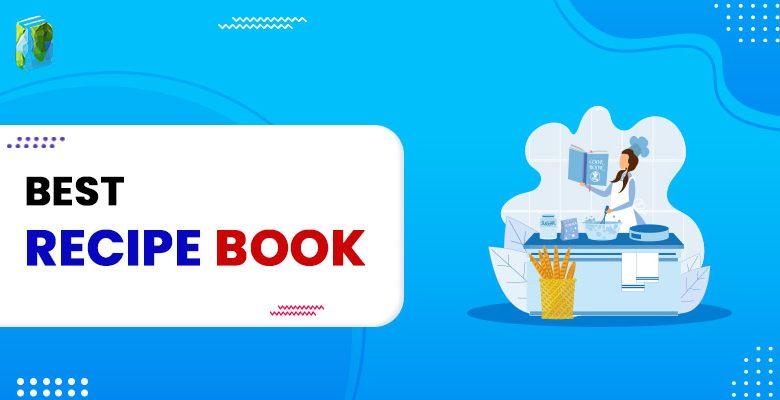 There are a variety of recipe books available online to help you learn how to cook different kinds of cuisines. If you are a foodie, or an avid learner seeking to learn cooking, we have enlisted some of the best cookbooks here.
But why recipe books?
Well, undoubtedly we all love food! There are a plethora of different cuisines available all around the world. Be it Indian, Italian, French, Spanish, English, every kind of food makes our mouth water. If you are a foodie, you must have tried various dishes hailing from different countries.
On the other hand, if you love to cook, you must be curious to try new dishes every time! For that, recipe books are a great information source. Such books help you learn new dishes at home and improve your cooking skills.
Let's get started!
Best Recipe Books Recommended For You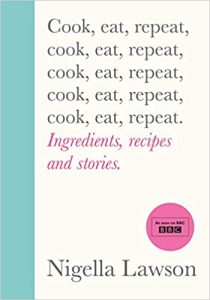 Author: Nigella Lawson
Last Edition: 20 November, 2020
Publisher: Penguin Random House
Cook, Eat, Repeat by Nigella Lawson is a book that contains delicious and delightful recipes. One of the unique features of this book is that the author has added narrative essays about the food. She brings to the readers new recipes that people will love and want to try out.
Out of all the 100+ dishes from all cuisines, the best dishes are burnt onion and eggplant dip, chicken with garlic cream sauce, ginger and beetroot yogurt sauce, and more. This book also has desserts for dessert lovers. The dessert recipes include chocolate peanut butter cake, Rhubarb and custard trifle, Cherry and almond crumble, and more.
Buy this book here.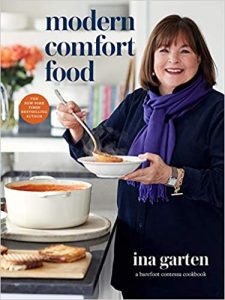 Author: Ina Garten
Last Edited: 10 November 2020 (Illustrated version)
Publisher: Clarkson Potter
In the book Modern Comfort Food, the author shares 85 recipes that fulfill all the cravings. The recipes in the book include cheddar and chutney-grilled cheese sandwiches, crispy hash browns made in waffle irons, and much more.
The book also consists of meals loved by everyone, such as the Enchiladas, old fashioned or the childhood favorites like roasted sausages, and more. Moreover, it also has cocktails and dessert recipes for weekend breakfast and dinner.
Buy this book here.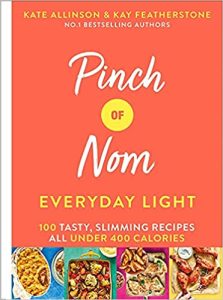 Author: Kay Featherstone, Kate Allinson
Last Edition: 12 December, 2019
Publisher: Bluebird
After the authors completed their weight loss journey, they decided to write a book full of tried and tested slimming and diet recipes with all the information. Hence, the book Pinch of Nom Everyday Light.
This book is full of tasty and soulful food recipes. The best part is that most of the recipes are vegetarian and vegan, making it the most recommended book for vegetarians and fitness enthusiasts. These diet-friendly recipes are very easy to cook and at the same time very pocket-friendly.
Another advantage is that all the recipes contain calories below 400, including the starters. The ingredients used to cook these dishes are also easy to find and suitable for both kids and adults.
Buy this book here.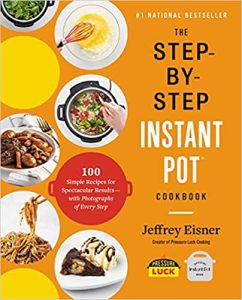 Author: Jeffrey Eisner
Last Edition: 14 April, 2020
Publisher: Voracious
Instant Pot Cookbook offers 100 recipes with visual presentation. These recipes range from the simplest to the most advanced recipes. The instructions available are easy to understand and include photography for every single stage of cooking, from turning on the stove to the end of the process.
The recipes range from the simplest hard-boiled egg to the most ambitious and deliciously cooked pot roast. The author writes to tell the novice cooks how to make most of their new appliances with simple instructions and illustrated photography.
The author Jeffrey Eisner is known as the creator of Pressure Luck and easy-to-follow instant pot recipe vlogs.
Buy this book here.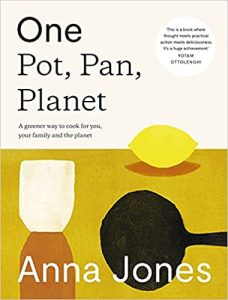 Author: Anna Jones
Last Edition: 31 March 2021
Publisher: Fourth Estate
The author Anna Jones teaches us how to cook quickly, sustainably, and stylishly through the book One: Pot, Pan, Planet. This book has over 200 easy-to-cook recipes that can be cooked in a pan. The best part is that every recipe has different types of vegetables and is easy to cook.
The dishes are one-tray dinners like the baked dal with tamarind glazed sweet potato, one-pot soup, tahini broccoli on toast, and much more. The author brings together the way of mindful eating. She also offers practical advice to the readers and explains how even a little change in planning, shopping, and reducing wastage can make a difference.
All the recipes mentioned are mostly vegetarian and offer ideas to use the food that is mostly thrown away.
Buy this book here.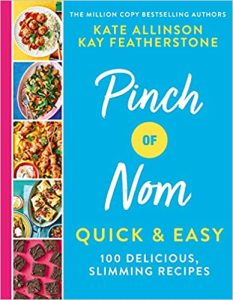 Author: Kay Featherstone, Kate Allinson
Last Edition: 10 December 2020
Publisher: Bluebird
Minimum junk and maximum health and full of flavors, Pinch of Nom Quick & Easy offer more than 100 quick, simple, and healthy recipes.
It is the best recipe book that includes all the family favorites from batch-cook basics to quick sweet treats. The best part is that you can try these recipes to eat delicious food while you are dieting. All the ingredients are easy to find and cook. The recipes include creamy cajun chicken pasta, apple, and apricot oat crumble, veggie satay noodles, and more.
All the ingredients used in these recipes are very easily available and budget-friendly. Moreover, the recipes are the best for low in calories and carbs making it the best and must-try recipes for fitness freaks.
Buy this book here.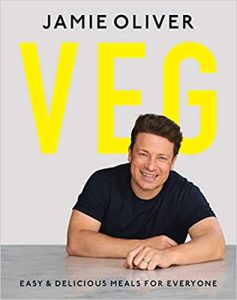 Author: Jamie Oliver
Last Edition: 29 August, 2019
Publisher: Michael Joseph
If you are completely vegetarian or want to explore some vegetarian dishes, this book is the best pick. The vegetarian dishes in this book include crispy Moroccan carrots, warm grape, and radicchio salad, Hasselback al Forno, and much more.
The book is divided into different sections like soups and sarnies, brunch, pies and bakes, curries and stews, burgers, rice & noodles, pasta, salad, fritters, and more. These dishes are suitable for occasions like weekend dinner parties and family get-togethers.
All recipes here are very vibrant, full of flavors, and at the same time easy to cook after a long day at work. If you are a pure vegetarian and bored of eating the same old vegetarian dishes, then this book is for you. Jamie makes vegetarian dishes flavorful.
Buy this book here.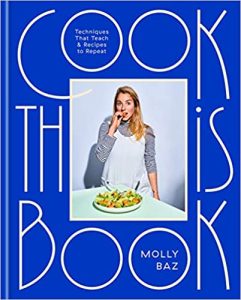 Author: Molly Baz
Last Edition: 20 April, 2021
Publisher: Clarkson Potter
Cook This Book is the most basic cookbook by Molly Baz. In this book, she explains everything she knows which will help you become a better cook.
It also covers some of the most exciting topics, like the importance of salt in food and how to balance the flavors, making it a must-read book for foodies and cooking enthusiasts.
One unique thing about this book is that you will find many QR codes, which will redirect you to the short videos created by Molly to help you cook the dish better. This book is awarded as the New York Bestseller and is the modern guide to make cooking better, faster, and creative.
Buy this book here.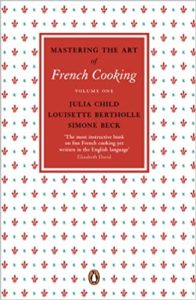 Author: Julia Child, Louisette Bertholle, Simone Beck
Last Edition: 24 November, 2011
Publisher: Penguin UK
Learning how to cook French cuisine is a statement in itself. Mastering the Art of French Cooking Volume 1 was first published in 1961. It not only explains the culinary intent but also the aspiration and commitment to cooking French cuisine. This book explains everything about French cooking.
This book covers the basics of French cooking and how to create a balance between haute cuisine and American home cooking. It includes everyone's favorites such as beef, bourguignon, cassoulet, bouillabaisse, and more. There are a total of 524 recipes and 100 instructive drawings.
As a reader, when you will start reading the book, it is not like any other cookbook that has photographs and a long list of ingredients. This book includes humorous commentary and instructions on how the ingredients work.
Buy this book here.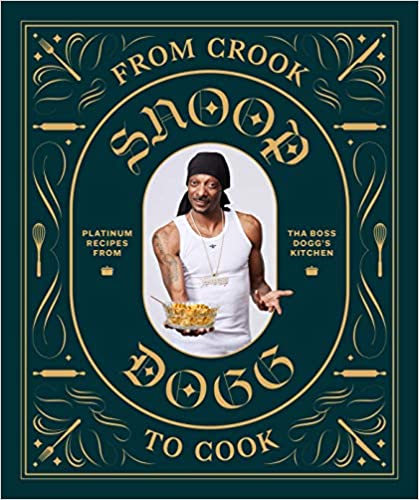 Author: Snoop Dog
Last Edition: 23 October 2018
Publisher: Chronicle Books
If you are looking for one of those recipe books with a personality, then From Crook to Cook: Platinum Recipes from tha boss Dogg's Kitchen is the best one for you. This is the first cookbook from Snoop's cooking collection.
The recipe book has over 50 recipes and includes staples like Baked mac and cheese, soft flour tacos, easy orange chicken, and more. There are also many snacks and mocktails that will satisfy your taste buds.
This is the first cookbook from Snoop Dogg. It contains 50 recipes from Snoop's cooking collection including his soul food. This book also contains step-by-step recipes for his favorite munchies and drinks as well.
Buy this book here.
Conclusion
We all love food so much and whether we agree to it or not, cooking food is a stress buster for most of us, and is a pastime when we are bored. If you are the one who loves to try out new recipes, then you are at the right place.
Getting the best recipe books will help you cook new dishes and recreate the already existing recipes. Here we have mentioned some of the best recipe books you can refer to right away if you are a cooking enthusiast.
So what are you waiting for? If you love cooking, get your recipe book today!
People are also reading: