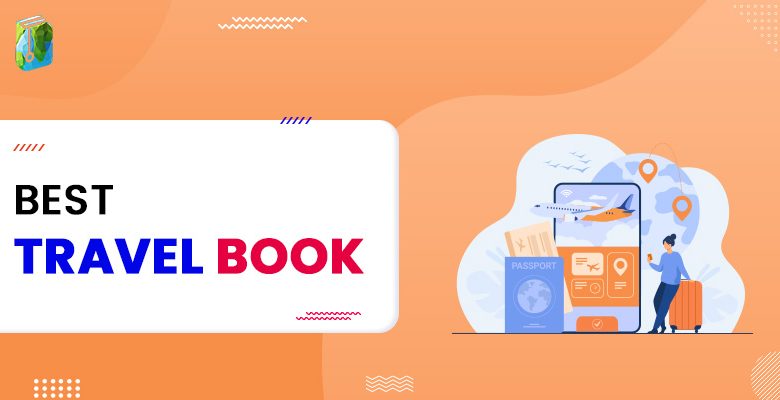 The holiday season is near, and it is time for some family and friends holiday. If you are traveling and want to spend time reading books, then you are at the right place. Here we are going to talk about the best travel books which will give you serious wanderlust.
These books in the list will help you make your train or flight journey fun if you have mastered the art of doing nothing. Moreover, travel books help to learn about different holiday destinations and the story behind their popularity. The more you know about the holiday destinations, the more you will enjoy them when you visit them.
So let's get started!
Best Travel Books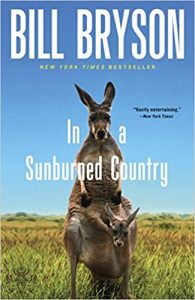 Author: Bill Bryson
Latest Edition: 15 May, 2001 (Illustrated Edition)
Publisher: Broadway Books
Down Under by Bill Bryson is a 2000s travelogue about Australia. In the United States of America and Canada, this book was published with the title "In A Sunburned Country." This title was taken from the most famous Australian poem, "My Country."
In this book, the author explains his travels by train and car throughout Australia. He also explains his conversations with people about the history, geography, animals, and plants in Australia. The author talks about life, culture, and amenities in Australia.
The author explains about the country in a way that the book overall is humorous, builds curiosity, and at the same time makes people wonder. He also states that the Australians are very extroverted, cheerful, and are obliging. He talks about the cleanliness, cold beers at the bar, the sunshine, and how safe this city is for everyone.
Buy this book here.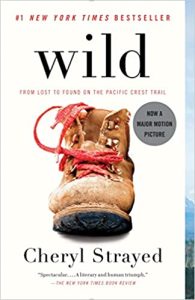 Author: Cheryl Strayed
Latest Edition: 26 March, 2013 (Reprint Edition)
Publisher: Vintage
Wild is a biography by Cheryl, where she explains her own life. The book revolves around the twenty-two-year-old girl named Cheryl, who lost everything, her mother died, and her marriage was almost destroyed. After four years of being depressed, she decided to go on a hike to the Pacific Crest Trail from the Mojave Desert via California and Oregon to Washington State alone.
This book is full of suspense, humor, and warmth. It revolves around the terrors and pleasures of one woman in her twenties, who went on a journey alone, faced all the odds, became strong, and in the end, healed herself.
This book is a break-your-heart-and-put-it-back-together again kind of a book. This biography tells us that Cheryl is a more courageous, witty, and elegant person and writer. She walked into the Pacific Crest with grief but returned stronger and then decided to share her experience with us.
Buy this book here.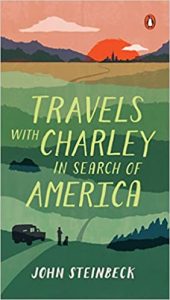 Author: John Steinbeck
Latest Edition: 31 January, 1980
Publisher: Penguin Books
Travels with Charley: In Search Of America is a travelogue written by a travel author named John Steinbeck in 1962. In this book, the author talks about the road trip he took around the United States in 1960. John wrote about his desire to see America on a personal level because he made money writing about it. He also mentioned that he had a lot of questions. The main one is "What are Americans like today?"
Here he explained how to travel all over the United States and the friends he made while traveling. He also mentions the places he traveled to. Some of them are Long Island, New York, Maine, Pacific Northwest, Salinas Valley, Texas, and then back to New York. This way, he traveled over 10,000 miles.
John's elder son Thom Steinbeck also says that the major reason for his trip was that everyone knew he was dying because he was suffering from major heart problems and wanted to see his country for one last time.
Buy this book here.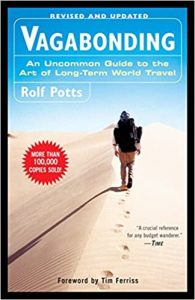 Author: Rolf Potts
Latest Edition: 24 December, 2002 (1st Edition)
Publisher: Villard
Vagabonding: An uncommon guide to the art of long-term world travel is written by Rolf Potts. The author talks about vagabonding- taking time off from your daily routine for weeks, months, or even years. He focuses mainly on living, traveling and exploring the world on one's own terms. In this best travel handbook, travel writer Rolf Potts talks about how any independent person can achieve their dreams to travel across the globe. The main aim of Potts is to wander, explore, and embrace the unknown and is a must-read for everyone who is looking for a budget-friendly travel plan.
This book is a complete guide to fund your own travel, decide your travel destination, adjust to life on the roads while on a road trip, volunteer overseas, handle travel problems, and get back to the normal routine after a long holiday.
Buy this book here.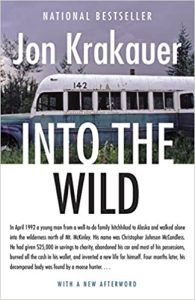 Author: Jon Krakauer
Latest Edition: 20 January, 1997 (1st Edition)
Publisher: Anchor
Into the Wild novel is an International Bestseller non-fiction novel written by Jon Krakauer. It is a combination of a 9000-word article written by Krakauer on Chris McCandless named "Death of an innocent." The same book was directed as a movie with the same name in the year 2007. Sean Penn and Emile Hirsh directed this movie.
This book has been printed in 30 languages and 173 editions and formats. Many schools and colleges across the globe have added this book to their reading curriculum.
This novel is about a middle-class boy called Christopher Johnson McCandless who hitchhiked to Alaska and walked into the wild forest of Mt. McKinley. He abandoned his car, his savings, and almost all of his belongings and decided to start a new life. Months later, a group of moose hunters found his decomposed body. The book Into the Wild is the story of how McCandless died.
Buy this book here.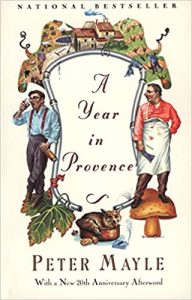 Author: Peter Mayle
Latest Edition: 4 June, 1991 (Reprint Version)
Publisher: Vintage
A year in Provence is a bestseller memoir written by Peter Mayle in 1989 that talks about the first year in Provence and the local events and customs there. This book was then created as a TV series that starred John Thaw and Lindsay Duncan. A year in Provence is known for its style and humor.
In this novel, Peter Mayle explains what it feels like to fulfill a dream and move into a 200-year old stone farmhouse in Luberon with his wife and two dogs. He describes January's frosty mistral as it comes howling down the Rhone Valley.
He then discovers the secret of goat racing in the middle of the town and his love for regional cuisine. This book is all about the earthly pleasures of Provencal life and helps the readers to explore the city right at home.
Buy this book here.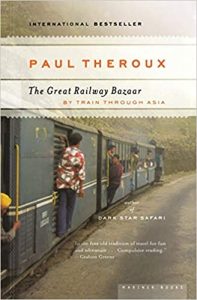 Author: Paul Theroux
Latest Edition: 1 June, 2006 (Reprint Version)
Publisher: Mariner Books
The Great Railway Bazaar is a travelogue by American novelist Paul Theroux. This story is about Theroux who went on a four-month journey via train in 1973 from London to Europe, the Middle East, the Indian Subcontinent, and Southeast Asia. The first route of his journey to India was known as a Hippie Trail. Over 1.5 million copies were sold after release.
Theroux explored different themes like Colonialism, American imperialism, ignorance, and poverty. It includes many elements of fiction like the description of a location, situations, and people, reflecting the author's thoughts and point of view. Before the release of "The Great Railway Bazaar, the author lived in Africa, England, and Singapore.
Buy this book here.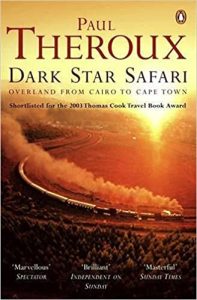 Author: Paul Theroux
Latest Edition: 7 August, 2007
Publisher: Penguin UK
Dark Star Safari is a non-fiction book published by Paul Theroux in 2002. This book revolves around the author, who took a trip from Cairo to Cape Town via different modes of transport, including train, car, buses, and armed convoy.
The author lived in Africa as a member of the Peace Corps and the main aim of taking this trip was to analyze the impact of years of aid from Western countries on Africa. He also offers insights on the history, beauty, and politics of Africa and Africans. He assessed the long-term impact of these aid programs. This book by Paul is the best book and still remains as an example for many other travel books in terms of story narration.
Buy this book here.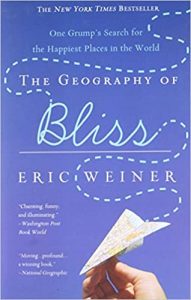 Author: Eric Weiner
Latest Edition: 5 January, 2009 (Reprint Edition)
Publisher: Twelve
The Geography of Bliss: One Grump's search for the happiest place in the world is the New York best-selling humorous travel memoir written by National Public Radio foreign correspondent Eric Weiner.
The book revolves around the author who travels to different spots across the globe to places including Qatar, Moldova, Iceland, Bhutan, and so on.
The main aim of his travel is to find out how different countries define and find happiness. This book helps people not only find out what happiness is but also find out where it is present.
This book is also a mix of travel, psychology, humor, and science. It offers travelers some interesting facts about sunnier destinations.
Buy this book here.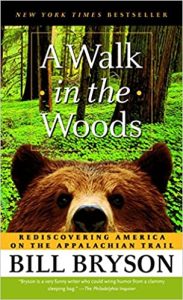 Author: Bill Bryson
Latest Edition: 26 December, 2006 (Reprint Edition)
Publisher: Anchor
A Walk in the Woods: Rediscovering America on the Appalachian Trail is an autobiography written by the most famous travel writer Bill Bryson in 1998. He explains his journey to the Appalachian Trail with his hike companion Stephen Katz.
The book Walk in the woods is written in a very humorous style and at the same time contains some serious discussions about the history of the Appalachian Trail, the sociological & ecological factors, the plants, trees, people, and the animals. Moreover, this travel book also covers some of the most majestic mountains, silent forests, and pretty lakes.
If you are one of those who want to escape into nature, then Walk In The Woods is for you. This book will prepare you well for the outdoors!
Buy this book here.
Conclusion
If you are the one who loves to travel the world regularly, then you should read some travel books. These will not only explain the history of different places, but they will also help you discover new places that you have never heard of. These books are known for their style of writing and make you feel like you are living the story. In this article, we presented a list of the 10 best travel books for you.
We hope that this article guides you to make an informed decision regarding your purchase.
People are also reading: