Books
10 Best Medical Books For Students & Doctors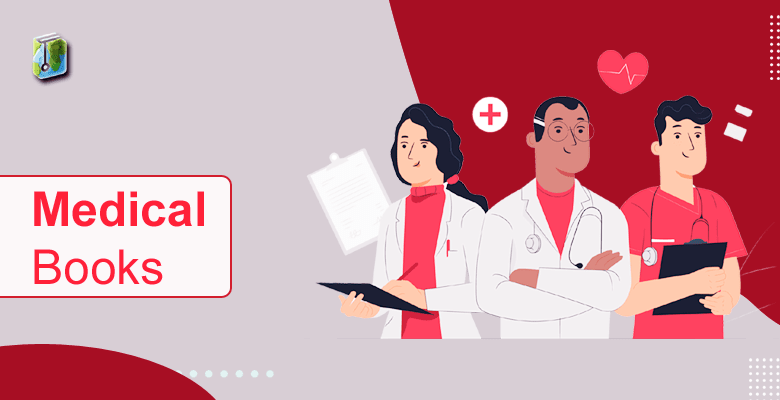 If you think advice on good nutrients, exercise, and living a stress-free life is a medical practice, then you are wrong! Taking care of your health and wellbeing is an important factor in the development of humankind. Many professionals have contributed to the development of the healthcare industry. Medical books play an important role in letting people know about the importance of taking care of your health.
However, if you are a medical student, books can have a huge impact on your medical career. The books mentioned here range from some funny hospital farce to some curious medical case reports, encyclopedic clinical references, and some of the best biographies dedicated to health professionals.
Here are some of the best fictional and non-fictional medical books every medical student should read.
Best Medical Books
We have listed some of the best must-read medical books for medicine enthusiasts. If you are planning to start your career in medicine or already working as a medical professional, then these books are for you: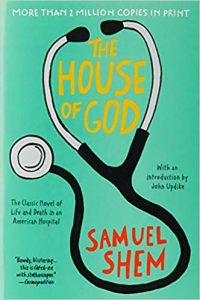 Author: Samuel Shem
Last Edition: 7 September 2010 (Reissue edition)
Publisher: Berkley
Genre: Fictional
The House of God is a novel by Samuel Shem published in the year 1978. The novel revolves around six medical interns who see themselves as saviors. This book showcases the struggles of working off-hours and the sudden life and death emergencies. These six interns work under the rules breaking senior known as the "Fat Man" who needs to learn to become a good doctor and human being.
When published for the first time, this book was genuine and uncensored, portraying what training to become a doctor feels like. This book is a mix of terror, dark comedy, and exhaustion. Since more than 2 million books have been sold till today, it is one of the must-read medical novels to date.
You can buy this book from here.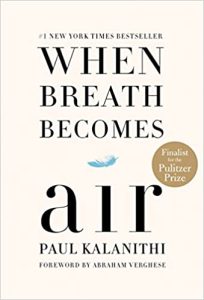 Author: Paul Kalanithi
Last Edition: 12 January 2016 (1st edition)
Publisher: Random House
Genre: Non-fiction autobiography
When Breath Becomes Air is a non-fiction autobiography written by the famous American Neurosurgeon Paul Kalanithi, remembering his life and illness. He suffered from Stage IV Metastatic lung cancer. Random House published this book on January 12, 2016.
While undergoing the treatment, he started writing about medicine and his illness. He has written for many popular news forums such as The New York Times, The Paris Review, and The Standford Medicine. Apart from this, he also took part in many interviews for media houses and various public forums. He wrote this book from his experience as a doctor and a patient suffering from chronic disease.
Kalanithi died in March 2015 at 37. His autobiography was published ten months later. This book has a foreword written by Abraham Verghese and an epilogue written by his widow Lucy Goddard Kalanithi.
You can buy this book from here.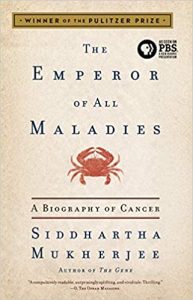 Author: Siddhartha Mukherjee
Last Edition: August 1, 2011 (1st edition)
Publisher: Scribner
Genre: Non-fiction, Science, Medicine, Health, Biology, Biography
Siddhartha Mukherjee is a well-known and award-winning physician, researcher, and writer who analyses cancer closely.
The book Emperor of All Maladies: A Biography Of Cancer is a magnificent biography of Cancer. This book explains the evolution of cancer, how it first looked thousands of years ago, and how medical experts have tried to cure, control, and conquer this disease in the 20th century. The book reads cancer as a protagonist. The main aim of this book is to increase the reader's understanding of the iconic disease, cancer.
You can buy this book from here.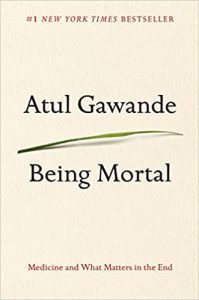 Author: Atul Gawande
Last Edition: 7 October 2014 (1st edition)
Publisher: Metropolitan Books
Genre: Non-fiction, Medicine, Science, Philosophy, Memoir
Being Mortal: Medicine and what matters in the end by Atul Gawande is a book that deals with the challenges of the medical professional. It explains how medicine can improve life and the process of ending the disease.
In this book, the author addresses the medical profession's limitations and argues about the quality of life that patients and their families need. He explains this with the examples of more open and more socially fulfilling models for assisting the patients.
You can buy this book from here.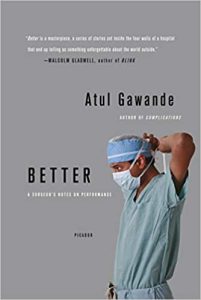 Author: Atul Gawande
Last Edition: 22 January 2008 (Reprint edition)
Publisher: Picador
Genre: Non-fiction, medicine, Science, Health, Health Care
In Better, the author explains how doctors strive to fill the gap between intentions and performance while facing obstacles in the medical profession.
The stories of diligence, ingenuity, and the need for doing right for the people. The author explains the dilemmas the doctors face in lethal injections and how money has influenced modern medicine and more.
Like his other books, Atul also talks about his experience as a surgeon, explaining the firsthand experience of working in the field where mistakes are unthinkable and unavoidable.
You can buy this book from here.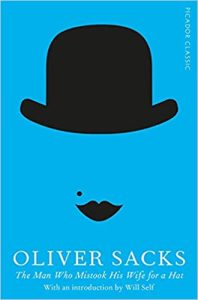 Author: Oliver Sacks
Last Edition: 1 January 2015 (First edition)
Publisher: Picador
Genre: Non-Fiction, Science, Medicine, Neuroscience, Short Stories, Health, Mental Health
Dr. Oliver Sacks has short stories of patients struggling with neurological disorders, the man who mistook his wife for a hat, and other clinical tales.
This book explains stories of people who no longer recognize themselves, the objects around them, and the people they love; people who are violent and shout; people who have been diagnosed with autism and yet have artistic and mathematical talents.
You can buy this book from here.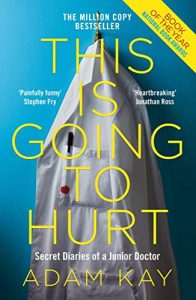 Author: Adam Kay
Last Edition: 7 September 2017 (Main Market edition)
Publisher: Picador
Genre: Non-fiction, Medical, Biography, Memoir, Science, Humor
This is Going to Hurt by Adam Kay revolves around the 97 hours week of a junior doctor, making life and death decisions, and hilarious stories about how hospital parking meters earn more than you.
This book offers the time he spent on the NHS front line. The storyline of this book is hilarious, horrifying, and heartbreaking. It is also a complete guide to how is life inside and outside a hospital ward.
You can buy this book from here.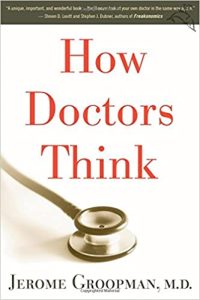 Author: Jerome Groopman
Last Edition: 12 March 2008 (Reprint Edition)
Publisher: Mariner Books
Genre: Medicine, Non-fiction, Medical, Science, Health, Psychology, Nursing
It is said that a doctor will interrupt the patient and describe the symptoms within 18 seconds. During this time, the doctors need to decide the treatment and make the right decision.
In this book, Jerome Groopman explains the thought process of the doctor behind this decision-making.
You can buy this book from here.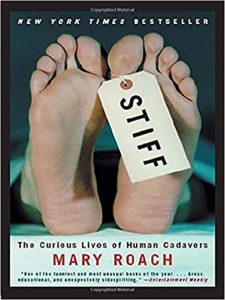 Author: Mary Roach
Last Edition: 22 June 2004
Publisher: W. W. Norton & Company
Genre: Non-fiction, Science, Medical, Humor, Adult, Science Biology
Stiff by Mary Roach is a hilarious book that explores the strange lives of bodies postmortem. The author explains the good deeds of a cadaver and explains how life is when our body is not with us.
You can buy this book from here.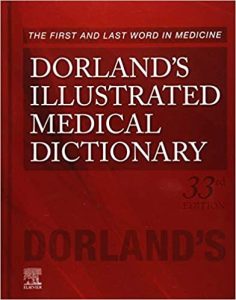 Author: Dorland
Last Edition: 27 January 2020 (33rd edition)
Publisher: Elsevier
Genre: Non-Fiction, Medical Dictionary
Dorland's Illustrated Medical Dictionary helps to understand the latest terminology medical field. The book is thoroughly updated, very user-friendly, and trusted by many beginners and expert healthcare personnel.
This illustrated dictionary has over 1000 new terms and 500+ new illustrations to aid your understanding. This book also comes with a CD-ROM WITH 35,000 audios. This book enables you to grasp all the medical terms quickly. This book includes 125,000 entries, 50 illustrated anatomy, and more than 1,500 colored illustrations.
You can buy this book from here.
Conclusion
Medical books help to shape a person's life, help them get exposure to the medical world, and at the same time train them to face the world and become better professionals. Here in this post, we mentioned the seven best fictional and non-fictional medical books/MBBS books for beginners and professionals.
People are also reading: