Books
10 Best Yoga Books to Improve and Deepen your Practice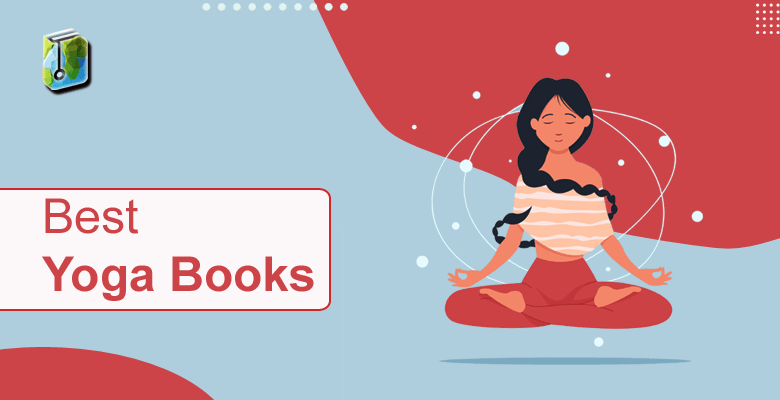 What is Yoga?
In present times, everyone is aware of the vitality of mental health. For decades, it has been neglected, but not anymore. There has been a positive change in the mindset of people when it comes to dealing with their mental health. Yoga is simply an eight-fold practice wherein, the poses or the exercises are just a part.
One of the most incredible solutions to tackle it is Yoga. Yes, it is a physical practice, but provides you with a life-altering experience that serves the mental health right and nourishes you overall.
Yoga is much more than exercise, it changes your perspective regarding life altogether. This practice traces its origin back in history and is more than 3000 years old.
Where did Yoga originate?
Yoga's origins go back to 5,000 years ago in Northern India. The word YOGA was first mentioned in ancient sacred texts called the Rig Veda.
Benefits of Yoga
There are ample advantages of yoga for the human body both physically and mentally. We are enlisting some of them below:
Yoga helps to improve the flexibility and strength of the body.
It provides physical and mental nourishment.
Yoga asanas are a proven method to maintain the heart's health.
It also helps to improve various ailments such as joint pains, headaches, colds, fever, diabetes, and much more.
It reduces back pain.
If you hold a keen interest in understanding it in detail, then this article is here to present a list of the Best Yoga Books available for you.
Let's begin!
Best Yoga Books
We have curated a list of the best yoga books for you. Take a look:
The Bhagavad Gita
The Yoga Sutras of Patanjali
Light On Yoga
The Language of Yoga
The Heart of Yoga
Meditations on intention and being
Meditation from the mat
Living the sutras: A guide to yoga wisdom beyond the mat
The Yoga Mind: 52 ESSENTIAL PRINCIPLES OF YOGA PHILOSOPHY TO DEEPEN YOUR PRACTICE
Yoga Rising: 30 empowering stories from yoga renegades for everybody
Let's begin!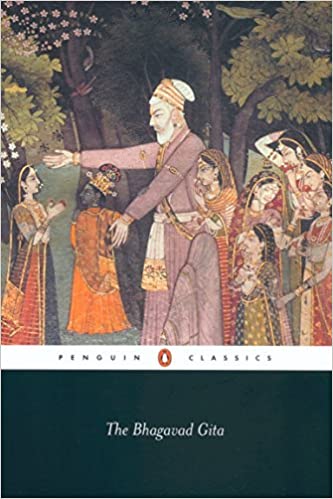 Highlights
Author: Krishna-Dwaipayana Vyasa, Simon Brodbeck (Introduction), Juan Mascaró (Translator)
Last edition: 2003
Publisher: Penguin
Description
The Bhagavad Gita is an epic poem that mentions the detailed conversation between Arjuna and Krishna (Incarnation of God). It is about the important lessons taught to Arjuna before a major battle. The lessons are about the beliefs that he must instill so as to change the outcome of the war.
Moreover, the Bhagavad Gita also entails instructions regarding yoga postures.
It also discusses life morals and is an extremely essential Hindu text and an inspiring guide to living a decent life.
Buy this book here.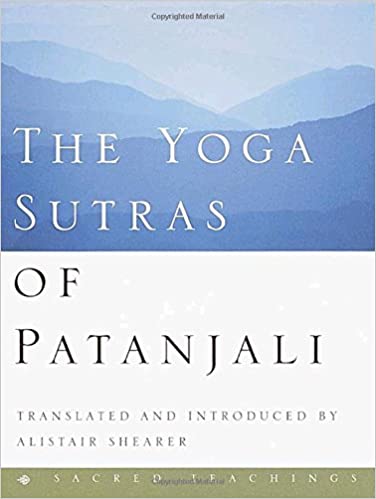 Highlights
Author: Patañjali, Alistair Shearer
Last published: 2002
Publisher: harmony
Description
It is a remarkable guide that concentrates on offering insights as to mastering your mind. There are sutras written in both Sanskrit and English.
The first sutra describes the meaning of practicing yoga. Gradually, every section takes you closer to and closer. There are several teachings involved in the book about life along with the importance of yoga. This book keeps you hooked with its content and compels you to read it repeatedly.
Some essential concepts such as four keys and four locks impress an individual. Furthermore, there are lots of intriguing sections that will change your perspective on yoga and life.
Buy this book here.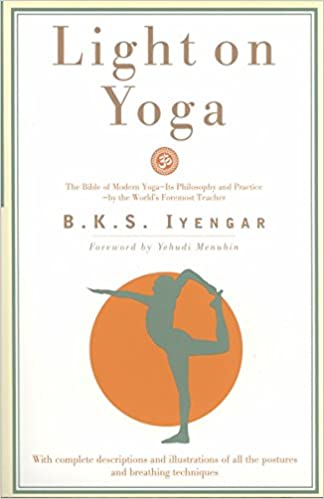 Highlights
Author: B.K.S Iyengar
Last published: 1995
Publisher: Schocken
Description
Mindfulness is an important factor when it comes to yoga practice. This guide will help you to understand the importance of mindfulness, postures, and breathing. The book consists of several images and instructions about physical postures and Pranayam.
For beginners, the poses and the exercises can look complicated but with practice, you will get the groove. The author has worked on several other masterpieces too, namely, Sutras of Patanjali,
Light on Life, Light on Pranayama, and others.
Grab this copy and build a strong foundation regarding yoga.
Buy this book here.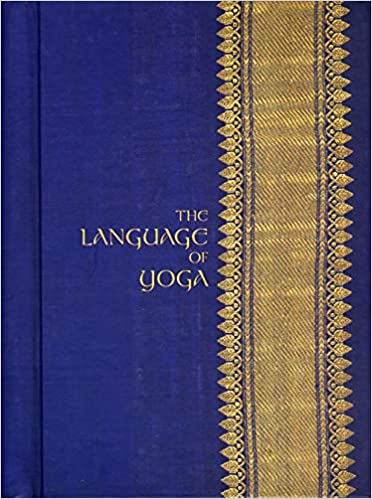 Highlights
Author: Nikolai Bachman
Last published: 2005
Publisher: Sounds True
Description
This compilation has over 200 poses of yoga. It is one of the best yoga books for beginners. It comprises several chants, sutras, as well as pronunciation instructions both in Sanskrit and English.
Basically, the book gives you postural guidance. In Yoga, it is extremely essential to work on the right postures and maintain them. The language of yoga does complete justice with its methods of teaching the same.
Buy this book here.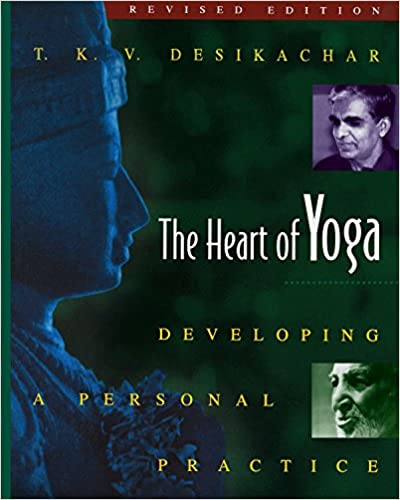 Highlights
Author: T.K.V Desikachar
Last published: 1995
Publisher: Inner Traditions
Description
The remarkable work of Desikachar left a great impression on complex people regarding the practice of yoga. This book is written by his son expressing his father's understandings and teachings regarding yoga.
He talks about encouraging this practice by embracing it according to one's own needs to achieve the best. There are several philosophical practices, poses, and meditations commended for every individual.
There is a personal touch in every teaching that a reader would relate to themselves. You must read this book to gain a better hold of the yoga world.
Buy this book here.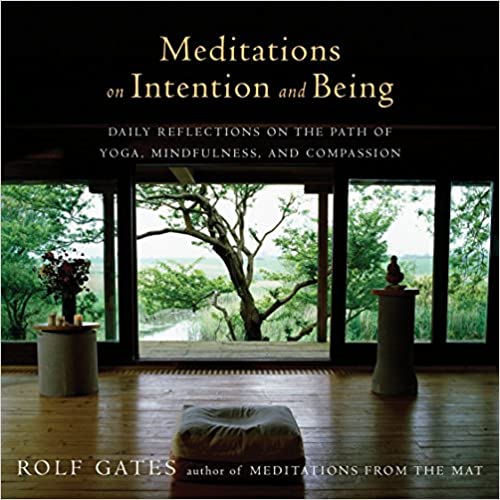 Highlights
Author: Rolf Gates
Last published: 2015
Publisher: Anchor
Description
Meditations on intention and being are seen as a foundational book for beginners as well as experts in the field of yoga. It gives a detailed explanation as to why an individual should live with yoga.
There are a total of 365 passages that explain the niyamas and yamas. Wherein, niyamas mean observances and yamas means ethical practices.
You must opt for this book in order to get a comprehensive insight into yoga.
Buy this book here.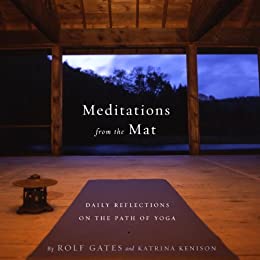 Highlights
Author: Rolf Gates
Last published: 2010
Publisher: Anchor
Description
This book explains the importance of integrating the practice of yoga with mindfulness along with the principles to practice it in your daily routine.
There are lessons focusing on the eightfold path as well as sutras relating to modern western life.
To get a detailed insight into the world of yoga, you must go for this book.
Buy this book here.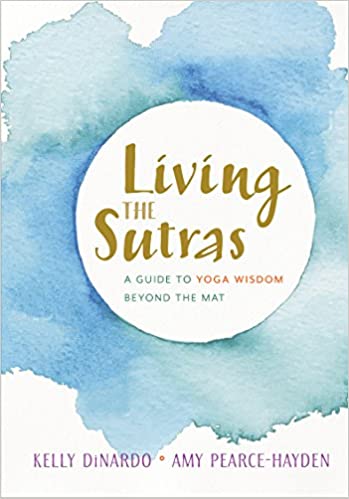 Highlights
Author: Kelly Dinardo, Amy Pearce-Hayden
Last published: 2018
Publisher: Shambhala
Description
If you wish to dive deep into the world of understanding sutras, then this book is the best pick for you.
There is a detailed explanation of the meditative practices and journaling regarding sutras. Do not think twice before purchasing this remarkable guide.
Buy this book here.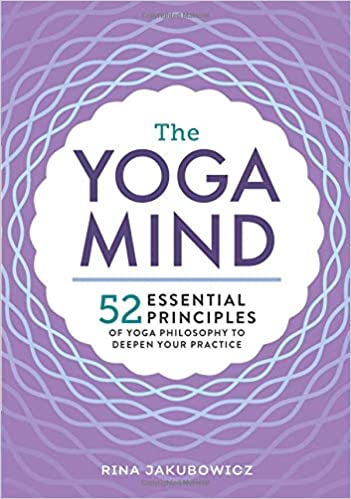 Highlights
Author: Rina Jakubowicz
Last published: 2018
Description
The normal understanding of practicing yoga is concerned with performing the asanas or exercises on the mat. But, it is much more than that. There are a plethora of philosophies that explain the practice meticulously. It is a remarkable yoga book that you must not miss.
A total of 52 such practices are described here in detail.
Buy this book here.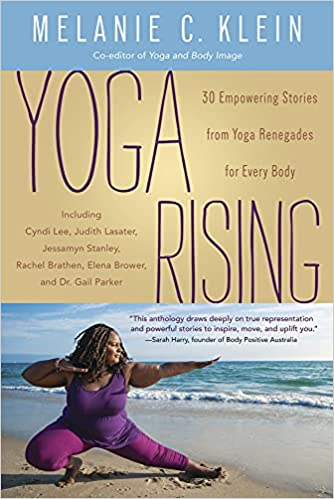 Highlights
Author: Melanie C. Klein
Last published: 2018
Publisher: Llewellyn Publications, U.S
Description
Yoga rising is about 30 incredible stories of individuals who have incorporated yoga into their lives. This book covers a lot of diverse topics including body size, race, class, age, and all the social challenges faced by the people in the learning process.
The book is all about talking about the liberation of the body by yoga.
Buy this book here.
Conclusion
For ages, yoga has been an extremely essential part of millions of individuals. Various learned people have written about the same in their books. Practicing yoga means maintaining a balance between your physical and mental well-being.
You must attain in-depth knowledge about the same by purchasing any of the above-mentioned books on yoga.
We hope that the information provided in this article helps you in the best way possible.
Keep learning, keep exploring!
FAQs
Q.1 Where can I learn yoga from?
Ans. There are various online courses and offline classes to earn yoga from experts.
Q.2 Is yoga effective for health?
Ans. Yoga is a proven practice to nourish you mentally and physically.
Q.3 How much time should I devote to yoga?
Ans. A minimum of 1 hour shall be taken out every day to practice yoga.
Q.4 Is yoga good for mental health?
Ans. Yoga asanas are considered a miracle for treating mental health issues.
People are also reading: