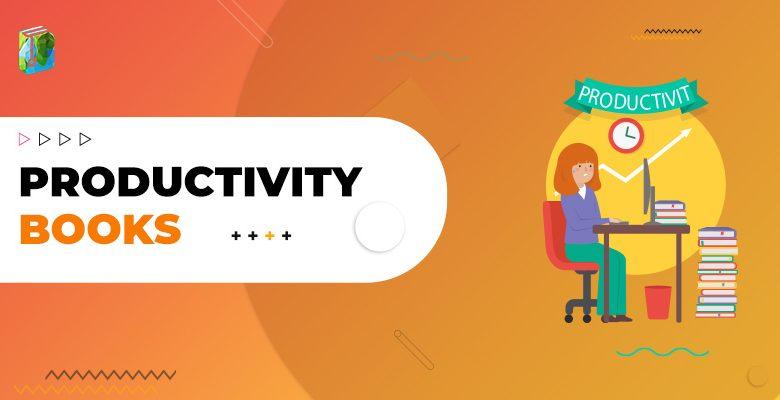 If you are an avid book reader and wish to take their help, then you have landed in the right place. In this article, we have curated a list of the 10 best productivity books for you. It's always a hassle to filter out the most credible set of resources, however, we are here to narrow down your research and serve the food on a platter!
Let's begin!
It is a challenging task to be productive for an individual. Productivity includes consistency and discipline. It becomes tough to follow the schedule on a daily basis religiously. However, being productive is extremely important both in personal as well as professional lives. It gives you a sense of accomplishment and contentment. But some days we struggle to maintain the schedule.
However, you must remember that it is completely alright to take a break from your hectic schedule. You should not burden yourself to be productive every single day. A short break is as important as work is. It helps you to rejuvenate and refresh your mind. There are various days when doing nothing haunts you no matter how hard you have worked in the past few days. Well, in that situation, you must take help to understand the importance of taking some time out.
In case you are constantly failing to be productive at your work or in your personal lives then a step must be taken. To tackle that, there are various options and solutions.
You can take the help of YouTube channels, audio podcasts, articles, and books.
Best Productivity Books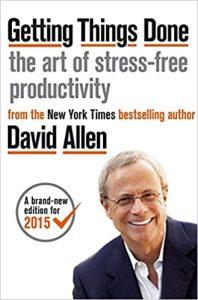 Highlights
Author: David Allen
Last Published: 2015
Publisher: Little, Brown Book Group
Description
This book is an incredible compilation by the world-famous author David Allen. There are some incredible insightful techniques to master our own minds. He explains how you can fool everyone else but your mind. You get a remarkable set of principles to adhere to in order to take control of the situation. Millions of people are benefiting from this book, so can you!
David has also included a series of flowcharts to make the readers understand the workflow. All the techniques work wonders in your professional as well as personal lives in order to bring productivity. You will see how effective simple methods are in your routine. There is a lot to learn and implement with the help of this self-help book.
It will completely transform the way you schedule your tasks, goals, and day-to-day work. With the help of several tools and techniques, you can improve productivity and reduce stress. The writer also focuses on hard copy documentation such as memos, letters, notes, etc.
Overall, the book tells you information about how to raise your productivity levels. Do purchase this copy now!
You can buy this book here.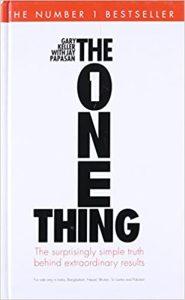 Highlights
Author: Gary Keller, Jay Papasan
Last Published: 2013
Publisher: Hodder And Stoughton
Description
The one thing is written by Garry Kaller and Jay Papasan. It is a beautifully compiled resource book that helps you to increase productivity in your daily routine. It is a handy book that increases the effectiveness in work, business, and finds efficiency. It also helps to remove the obstacles on the way such as lack of concentration, laziness, demotivation, etc.
The book is highly substantial describing the ideas vividly. There are chapters that tell you about the methods to avoid distractions in between your work. By winning over the distractions, an individual can be more productive and less stressed.
You can see various methods in the book that help you in reducing stress and exhaustion. Under the pressure of achieving more, we often get overwhelmed. In such situations, the book helps you to find an effective solution. The book is majorly accepted by people or lacrosse hello and is a bearer of several accolades such as
In the list of one of the top five business books of 2013 by Hudsons booksellers
A national bestseller in several magazines and newspapers
In order to elevate your daily routine and get the best results.
You can buy this book here.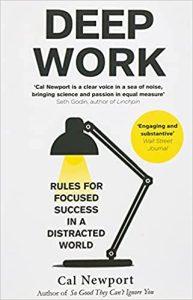 Highlights
Author: Cal Newport
Last Published: 2016
Publisher: Little, Brown Book Group
Description
Deep work is an exceptional resource book written by Newport. He chooses a very important topic and incorporates research and strategies into it. The book contains important sections such as how professionals have started focusing more on quantity than quality.
In turn, how this approach has turned them into puppets! All of us are deeply engrossed in multiple projects, emails, presentations, and multitasking.
This stops us from doing deep work which means focusing on working freely from distractions. To support his work, he uses principles of neuroscience and psychology to give credibility to his points. In order to escalate productivity, he focuses on the importance of taking a break. Alone time is extremely important to rejuvenate yourself and maintain distance from technology for some time.
This book is miraculous for people who wish to incorporate decorum into their professional lives. To understand and learn more, purchase your copy now!
You can buy this book here.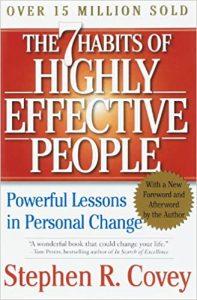 Highlights
Author: Stephen R. Covey
Publication Year: 2004
Publisher: Free Press
Description
The 7 habits of highly effective people, is a New York Times bestseller and has been named the number one most influential business book of the 20th century. Such accolades themselves prove that the book is a gem.
For a long time span of 25 years, this book has increased the number of readers more and more. It is undoubtedly a highly impactful and motivational book. The writer has brought exceptional changes in the lives of many people who are educators, CEOs, presidents, parents, and many more.
Stephen R. Covey has written this classic book that has finely imparted timeless wisdom. It encourages you to endure your purpose in life and motivates you for the same. Several principles and ethics described in the book would impact you in the most positive way. The writing is simple yet remarkably effective. Today's competitive world demands the best out of you and this book delivers just the same.
You can buy this book here.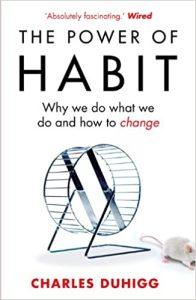 Highlights
Author: Charles Duhigg
Publication Year: 2014
Publisher: Random House Trade Paperbacks
Description
Everyone understands that it is the small habits that bring us nearer to our goals. However, most of us fail to continually follow the regime. The Power of Habit is an exceptional book that has received various accolades.
This novel is an award-winning compilation. With the help of scientific discoveries, this book explains how and why habits are habits formed and how we can bring a significant change. A detailed explanation of human nature and subsequently its potential is mentioned in the book. The impressive tips and strategies based on science can help you to transform your business, communities, or even life.
Charles has neatly described how to form good habits and how to expel the bad ones. After reading this book, your perspective changes in a major way. You would no longer see the world the way you used to. It would be more enjoyable, fascinating, and optimistic.
You can buy this book here.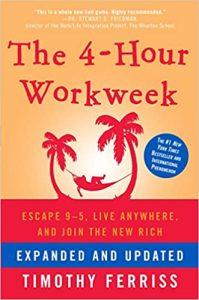 Highlights
Author: Timothy Ferriss
Last Published: 2009
Publisher: Harmony
Description
This book is the New York Times bestseller and written by world-renowned author Timothy Ferriss. He fights the traditional and conceptional way of living professional life and retiring at a certain age. The focus is to forget the deferred life plan and follow your passion. The 4-hour Workweek is a blueprint that helps you to gain an insight into fulfilling your dreams by being productive at work.
It is a step-by-step guide that helps you gain a luxury lifestyle and teaches the below-mentioned topics:
How to reduce 50% of work in 48 hours by following the principles of an Italian economist
How some artists travel across the world by not quitting the jobs
How to manage your long career with mini-retirements and short work vacations
Ways to outsource your work to virtual assistance and gain some free time
Moreover, there are some latest tools and tricks to become a millionaire by following an effective and productive work schedule. You will also find various techniques that you can incorporate into your daily life to boost your output.
You can buy this book here.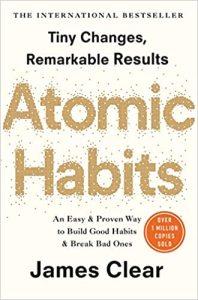 Highlights
Author: James Clear
Last Published: 2018
Publisher: Random House Business Books
Description
This book is the most practical and impressive self-help book. As most people say, set big goals in life, the book defies this notion. Rather it focuses on maintaining small goals and accomplishing them step-by-step.
James Clear is an extremely popular author who discovers a simple system to transform your life. He tells how a change occurs after following hundreds of small decisions. He terms the small decisions as to the atomic habits.
James further explains how the small changes can help you to get 1% better each passing day. You will find some remarkable simple life hacks amalgamated with cutting-edge psychology and neuroscience to explain their credibility. This book stuns with every little concept and puts the readers in awe.
There are several inspiring stories of the leading CEOs, scientists, and even Olympic gold medallists who followed the science of small habits. It helped them to increase productivity and stay motivated. Overall, it is a beautiful compilation that will have a tremendous effect on your personal as well as professional lives.
You can buy this book here.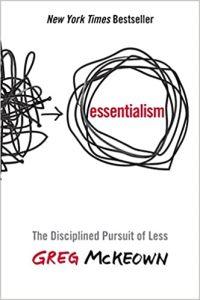 Highlights
Author: Greg McKeown
Last Published: 2014
Publisher: Currency
Description
This book is a New York Times bestseller and has sold more than 1 million copies by now. The author has chosen a very unique and essential topic that will change your perception of many things.
He says that essentialism is not about getting more work done in less time rather it is about getting the right things done.
Essentialism is not just a productivity technique but a systematic discipline to eliminate every obstacle that hinders your productivity. It helps you to focus your precious energy and time on the things that actually matter. Overall, essentialism is a whole new way of doing things. If you ever:
Find yourself overworked
Busy but not productive
Feel like others are hijacking your time by putting on their work on you
Then this book is the answer for you! It helps you to sort all these problems and focus on being productive. This book is highly helpful and full of important techniques and resources that will completely change your life for the good.
You can buy this book here.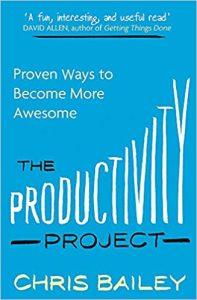 Highlights
Author: Chris Bailey
Last Published: 2016
Publisher: Little, Brown Book Group
Description
The productivity project is a perennial bestseller and a refreshing resource book. It helps you to accomplish what you aspire for. There is no mention of unrealistic productivity laws mentioned otherwise. The overall approach is pragmatic and very helpful. To be more relatable, the author shares his own experiences with the readers.
You will enjoy the entire journey.
Most of the time we are stuck in a monotonous routine even if it is not working in favor of us. This book gives you some advice and suggestions to increase your productivity. However, it is a tough task for all of us to stay productive consistently. There are various steps and hacks in the book that help you to gain momentum in your daily routine and help you to be more productive.
The author also mentions some daily exercises and little changes that are highly helpful. There are a total of 30 tried and tested practices that will help you to accomplish more and more.
You can buy this book here.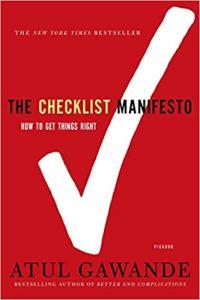 Highlights
Author: Atul Gawande
Last Published: 2011
Publisher: Picador
Description
A New York Times bestseller written by Atul focuses on some of the simplest ideas. He tells how the power of a checklist can reduce the complexity of lives and deal with it better. The book tells how the knowledge today is exceeding the abilities of individuals to deliver correct and consistent information. Some sections explain how even after using advanced technologies we still fail.
The writer puts forward a compelling question as to how by implying simple methods we can do much better in life. A simple solution is a checklist.
He talks in detail about checklists. The use, their abilities, and much more. The insights make quite a difference. Interestingly, the World Health Organisation has come up with a simple surgical checklist. It has been adopted by more than 20 countries as a standard of care. They have termed it as the biggest clinical invention in 30 years.
There is a lot more to learn about how the simple trick can increase your productivity and reward you with contentment.
You can buy this book here.
Conclusion
As you already know, being productive is a mandatory aspect of life. It helps you to grow in both your professional as well as personal lives. The sense of contentment after a productive day is unmatched. But another evident fact is that individuals cannot stay productive every day. However, a break is a must too!
If you are looking for some resources to escalate your productivity, then this article has mentioned the best productivity books available.
With the help of the data, you can land on the most reliable and loved best-sellers across the globe. These books have actually made tremendous changes in the lives of millions. If you also wish to reap the benefits of the same, then pick up any book that suits you the best from the list.
We hope that the information in this article helps you to make an informed decision.
Keep reading, keep learning!
People are also reading: