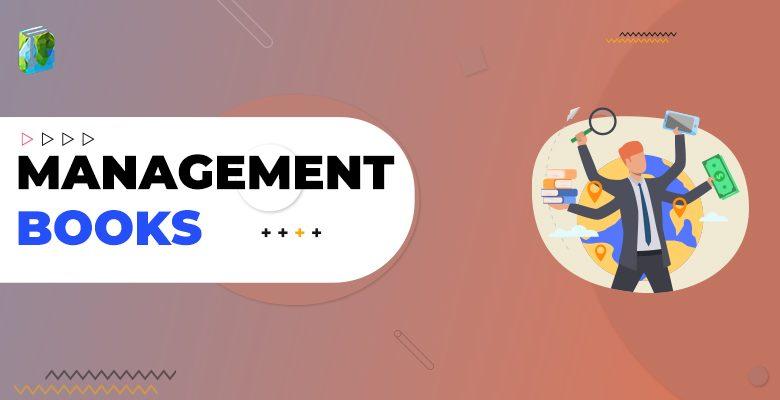 Here in this post, we have mentioned what management is and some of the best management books to read which will help you learn more about the subject in detail.
An Introduction To Management
Management is very important for having an organized life and is necessary to run all management types. Having good management skills is very helpful and is the backbone of every successful organization. Once you start managing life, you start getting work done which helps to achieve personal and professional objectives.
Management is a vast topic and there is no specific definition for the same. It refers to the process of planning, organizing, directing, and controlling the physical, financial, and human resources which will help you achieve your business goals effectively and efficiently.
Reading books on management play an important role in teaching and learning a subject. Similar to marketing, management is a vast concept and reading the best books on marketing will help you understand the concepts better.
So let us get started!
10 Best Management Books To Read In 2023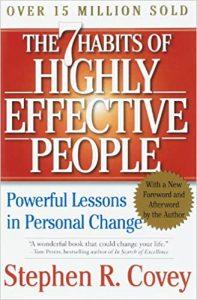 Author: Stephen R. Covey
Last Edition: November 9, 2004 (Revised Edition)
Publisher: Free Press
The 7 habits of highly effective people is a management book that offers a holistic approach to finding answers for all the personal and professional issues.
Stephen says that the best way to live a life is to live it full of integrity, human dignity, fairness, and more. The book also includes some principles that offer security to adapt the change, wisdom, and power to take advantage of the opportunities that can change the way we grow.
When the book was first published, it was a groundbreaker. This book is still a bestseller and sold over 10 million copies. The facts in this book are usually from family situations and business challenges. Adopting these seven habits helps to effectively manage time, develop proactive muscles, think positively, and more.
You can buy this book here.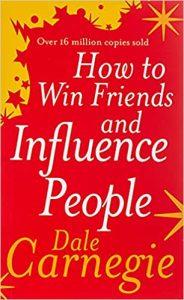 Author: Dale Carnegie
Latest Edition: 1 October 2004
Publisher: RHUK
How to win friends and influence people is one among the another most popular self-help books for managers by Dale Carnegie. This book on management sold over 30 million copies. It was published in the year 1936 and has been updated and reprinted many times. This book was listed as one of the top 100 most influential books in the Times Magazine.
How to win friends and influence people focuses on improving a person's aura in the world. The author also tells that you can change how the world will treat you by changing your own behavior. It means, if you change the energy you emit, the energy that comes back to you will be different.
This book is one of the most influential guides to improve your business and communication skills. The author teaches the different ways to market yourself and generate more clients. The main aim is to help you get out of the mental hell and figure out your life goals and ambitions.
After reading this book, you will become a person who shows a positive attitude, gain trust from people. Additionally, reading this book will help you become a stronger person.
You can buy this book here.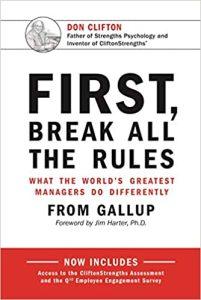 Author: Marcus Buckingham, Curt Coffman
Latest Edition: 30 September 2020
Publisher: Gallup Press
First, Break All The Rules by Marcus Buckingham and Curt Coffman is a guide to offer better employee satisfaction to your employees. The authors do this with some real-time examples of how best managers handle their employees.
This is one of those top management books that was listed on the New York Times bestseller for 93 weeks and was listed as one of the "25 Most Influential Business Management Books." in the Time Magazine.
The book has 80,000+ interviews of managers conducted by the Gallup Organization in the last 25 years. The major focus is on these managers who have proved the old management myths wrong and created their own truths which helped them keep talented people in their organization.
Some of the key ideas included in this book are:
Do's and Don'ts of a good manager
Good managers do not fix the weaknesses of their employees, rather focus on their strengths and talents.
Find ways to measure, count, and reward outcomes.
You can buy this book here.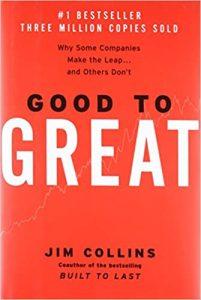 Author: Jim Collins
Latest Edition: 16 October 2001
Publisher: Harper Business
Good to Great by Jim C. Collins is one of the best books on managing people that explains how companies go from being good to great. The book also talks about how a few companies fail to make a transition and remain where they are for years.
This book is a New York Best Seller that has sold over 4 million copies and is not a simple business book for a traditional audience. The author also explains the difference between good and great companies and defines the performance of good to great companies.
Good to Great also mentions some of the features of companies that transition from good to great:
Level 5 leadership: Leaders who are humble but do best for the company.
First Who, Then What: Get the right people on board and then plan where to go and what to do.
Confront The Brutal Facts: The author explains the Stockdale Paradox- confront the truth of the situation and at the same time, never give up hope.
Hedgehog Concept: The overlapping circles focusing on passion, best at, and driving resources.
Technology Accelerators: Using technology to increase business growth within all three circles of the hedgehog concept.
You can buy this book here.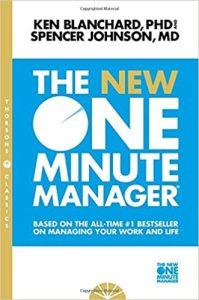 Author: Kenneth Blanchard
Latest Edition: 3 January 2006
Publisher: Harper Collins
The One Minute Manager by Kenneth Blanchard is a book for managers whose main job is to supervise, control the employees, and at the same time complete all the important office tasks.
This is one among the must read management books that includes some important management techniques which help the readers to improve productivity, personal growth, and job satisfaction.
The authors have explained management methods that are based on a few concepts of medicine and behavioral sciences. The three practical management techniques mentioned in this book are- one-minute goal setting, one-minute praising, and one-minute reprimand. These three simple and effective techniques can go wonders for individual and business growth.
Additionally, it is a simple and easy-to-understand book that will help the readers understand how making simple changes actually work in real management situations.
You can buy this book here.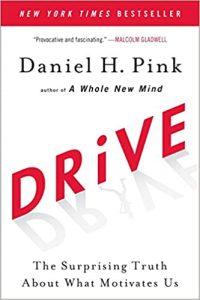 Author: Daniel H. Pink
Latest Edition: 5 April 2011
Publisher: Riverhead Books
Drive: The Surprising Truth About What Motivates Us by Daniel H. Pink is a New York bestseller that offers a new way to motivate employees. It is the fourth non-fiction book published in the year 2009. The book focuses on human motivation. According to Daniel, human motivation is essential and is divided into purpose, mastery, and autonomy.
Pink says that, if your task involves cognitive skills, decision making, high-order thinking, or creativity results in lower performance. As a manager, you should pay your employees enough so that they are focused on meeting basic needs and feel that they are getting a fair pay.
If you do not pay enough to your employees, they will not be motivated to finish their work which will result in incompetence.
You can buy this book here.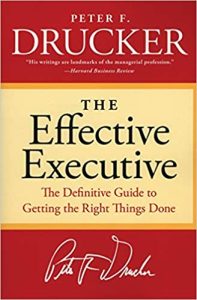 Author: Peter F. Drucker
Latest Edition: 3 January 2006
Publisher: Harper Business
The Effective Executive by Peter F. Drucker explains the ability to get the right things done at the right time. You can achieve all this by doing what other people have ignored and by avoiding what is unproductive.
The author explains 5 major practices that make your business effective:
Time management
Choosing what to contribute to the organization.
Knowing where and how to mobilize strength.
Creating right priorities
Learning how to make effective decisions.
Peter also explains the skills of an executive and offers insights into the old business situations. All the intelligence, imagination, and knowledge will go to waste if the employee does not have the right habits of mind which will help them get better results.
You can buy this book here.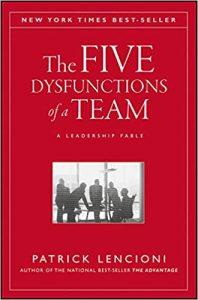 Author: Patrick Lencioni
Latest Edition: 9 January 2006 (1st Edition)
Publisher: Wiley India Pvt Ltd
The Five Dysfunctions of a Team is one of the best management books of all times written by the most famous consultant and speaker named Patrick Lencioni and was first published in the year 2002. The book describes the difficulties teams face when they decide to work together.
This book focuses on some reasons behind the basic causes of organizational politics and team failures. Like every other Lencioni book, this one is also written as a business fable.
The book is on the American best seller lists including The New York Times Best Sellers, Business Week, Wall Street Journal, and USA Today.
The five major dysfunctions are:
Absence of trust: Unwilling to be vulnerable within the team.
Fear of conflict: Seeking artificial harmony over constructive passionate debate.
Lack of commitment: Feigning buy-in for group decisions creates ambiguity in the organization.
Lack of accountability: Ducking the responsibility to call peers on counterproductive behavior that sets low standards.
Inattention to results: Focusing on personal success and status instead of team success.
You can buy this book here.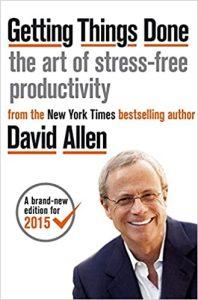 Author: David Allen
Latest Edition: 22 April, 2015 (2011 Edition)
Publisher: Little, Brown Book Group
Getting Things Done is the best time management book which is very easy to read. GTD is a personal productivity system developed by David Allen and then was published in a book.
This is one of the management textbooks that explains the most effective time management system. He also says that, "there is an inverse relationship between things on your mind and those things getting done."
The main aim of the book is to write down all the ideas, interests, information, issues, tasks, and projects in our minds and then break them into tasks. Then you need to start allotting time and complete the task within the given time frame. While doing this, you need to ensure your main focus is on the tasks mentioned on the list.
The latest edition of this book is updated according to the changes in information technology during the decade.
You can buy this book here.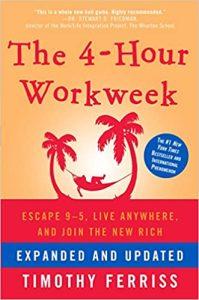 Author: Timothy Ferriss
Last Edition: 15 December 2009 (Updated Edition)
Publisher: Harmony
The 4-hour workweek focuses on forgetting the concepts of retirement and deferred life plans. This book is a guide to fulfilling your dreams, going on luxurious travels, earning a five-figure income, and much more.
The book for entrepreneurs tells the following:
How the author earned $40,000/month by working only for 4 hours per week.
Ways to outsource your work to virtual assistants online for $5 per hour and enjoy your life.
How to complete 50% of your work in 48 hours with the help of the principles of a forgotten Italian economist.
How to trade a career for short work getaways and holidays.
The new and expanded edition of The 4-Hour Workweek includes:
50+ practical tips and case studies from people who have doubled their income after reading this book.
How lifestyle design principles can be suited to unpredictable economic times.
Different templates to eliminate writing emails, negotiating with boss and clients, and much more.
The different tools and shortcuts for living the life of a diplomat or a millionaire.
You can buy this book here.
Conclusion
Management is a vast concept and everyone has their own viewpoint about it. Once you start managing, you will complete your job efficiently and effectively which will help you achieve your business goals.
Management refers to the process of planning, organizing, directing, and controlling the work at the organization which in turn helps to get work done and achieve business goals and objectives.
Here in this post, we mentioned the management books list that will help you understand the concepts of management better!
Happy reading!
People are also reading: