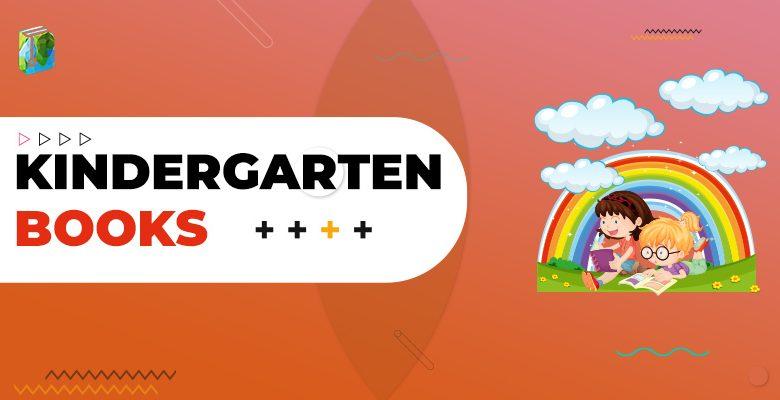 Here in this post, we are going to discuss the 10 best Kindergarten books best recommended for toddlers. These books feature important lessons of friendship, adventure, stories, and life.
Kids are as tender as clay. Whichever way you mold them, they follow that path. Therefore, it is essential to teach values and principles to a child from the very beginning. A toddler picks up things from his surroundings. So it becomes important to nurture him in the best environment with ethical values.
Moreover, from the educational point of view, a child needs proper attention. Every kid is different and has different learning capabilities. Make sure to have a detailed conversation with the teachers to understand their approach.
Before starting school, you must start reading to your child. It will make him feel comfortable with this atmosphere of learning and teaching. Pick up storybooks, videos, films, etc. If you choose books, then this is the right place for you. In this article, we are going to talk about the 10 best kindergarten books for your toddler.
Without any further ado, let's get started!
Best Kindergarten Books To Read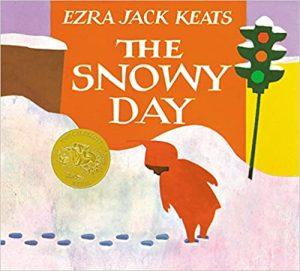 Highlights
Author: Ezra Jack Keats
Last Published: 1962
Publisher: Viking Books For Young Readers
Description
The Snowy Day is one of the all-in-one books for kids and comes under the list of number one books on the list of 'Top checkouts of all time' in the New York Public library.
This is a highly celebrated classic written by Ezra Jack who is a medal-winning writer. He portrays the magic of winter's first snowfall. For generations, this book is the first choice of readers and listeners. It is surely a must-have for every kid's bookshelf.
The story sets in 1962 where Peter, a little boy, wears his new snowsuit and steps out of his home. He is stunned by the beautiful snowy world out there. In constant awe, he moves and travels to a lot of places. His small adventures are lovely and interesting. They leave a lasting impression on the readers due to his innocence. He learns a lot about the world.
The wonderful portrayal of a perfect snowy day makes the reader and the listener want to experience it. An incident where the big boys indulge in a snow fight, but Peter decides to make a pretty snowman is a delight to read.
In addition, the illustrations are appealing and meaningful. Little kids learn a lot from this book. Undoubtedly, this book is highly recommended.
You can buy this book here.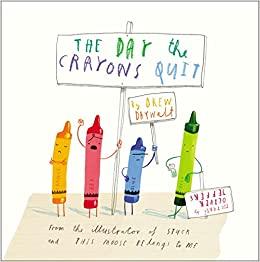 Highlights
Author: Drew Daywalt, Oliver Jeffers
Last Published: 2013
Publisher: Philomel Books
Description
This book is the number-one New York Times bestseller. It is a hilarious and colorful book that every kid must have.
The story is about a kid Duncan, who just wishes to color. One day when he opens his box of crayons, instead of colors, he finds letters. Every letter said that the crayons have had enough and they wish to quit! Different colors had different demands.
Black crayon wishes not to be just used for outlining. Whereas, the blue crayon wants to color other things than water bodies. Interestingly, orange and yellow crayons are not even talking to each other. Well, looking at this tussle, Duncan starts to think what can he possibly do to convince the crayons to be back with him?
This interesting and sweet tale is full of bright illustrations and giggling text. This book is a wonderful compilation and a lovely gift as well.
If you are looking for a perfect fit for your kid, then this is the book for you. Your child is going to love this story. To read more.
You can buy this book here.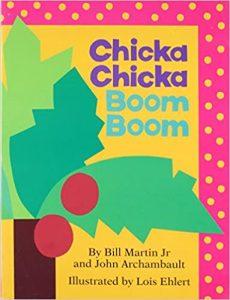 Highlights
Author: Bill Martin Jr., John Archambault
Last Published: 2012
Publisher: Little Simon
Description
Chicka Chicka Boom Boom is one of the kindergarten books that has some of the interesting stories for kindergarten written by Bill and John. It is the best-selling children's favorite and is available as a classic board book.
All the letters of the alphabet are racing towards the top of the coconut tree. The most famous chant in between the letters goes like this:
A told B
And B told C,
I'll meet you at the top
Of the coconut tree.
For decades this has been children's favorite line. The rhythmic text in the book engages the listener highly. It is a fantastic compilation with appealing illustrations and rounded corners. It is a portable edition and a delight to the new generation of young readers.
The writers are amazing storytellers and know what attracts the young kids. The content is so engaging that the children themselves love to pick this book any time and start reading the alphabet.
It is a highly impressive book for kids.
You can buy this book here.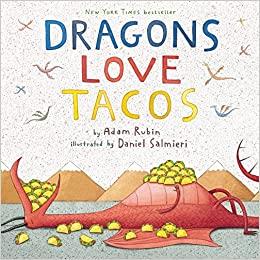 Highlights
Author: Adam Rubin, Daniel Salmieri
Last Published: 2012
Publisher: Dial Books
Description
This book is the number-one New York Times bestseller. It is an extremely funny and unforgettable tale of some new friends sitting together and eating. Dragons love tacos is actually about dragons and their love for tacos. They all love together and eat different types of tacos such as beef tacos, chicken tacos, teeny tiny tacos, and great big tacos.
So if you wish to invite some cute little dragons to your kid's party, then you must serve tacos.
However, a dragon does not eat spicy salsa and we all know when there is a taco there is also salsa. The illustrations are highly engaging in the book and keep you intact throughout. Overall, the story is hilarious and sweet at the same time. The kids love it.
If you wish to enter into the dragon's world and have some fun with your children.
You can buy this book here.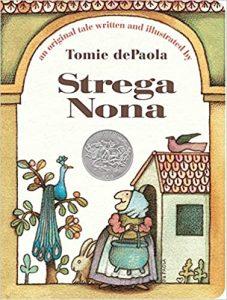 Highlights
Author: Tomie dePaola
Last Published: 2017
Publisher: Little Simon
Description
Strega Nona is a classic winning story and loved by thousands.
Grandma is the source of magic, portions, and comfort and lives in her Calabrian town.
She has a big magical pasta pot. Another character Big Anthony is always hungry and sits across the pot to eat something.
One day when big Anthony has to look at her house while she visits Strega Amelia, he recites a spell. That chant has some disastrous after-effects. It truly creates havoc. This all happens in the absence of Strega Nona. All the illustrated magical incidents engage the children in the story.
It is a lovely tale fully enjoyable for both the kids and the parents. Moreover, it's a wonderful bedtime read!
You can buy this book here.
Highlights
Author: P.D. Eastman
Last Published: 1961
Publisher: Random House Books For Young Readers
Description
It is an all-time classic and a perfect pick for fans of the Netflix original Go, Dog. Go! The kids are smitten by this story. There are only 75 different words in this beginner book. Different kinds of dogs are shown riding different vehicles. Some ride roller skates, scooters, bicycles, skis, and other vehicles as well.
They all party on top of a tree. If you are a dog lover, then you will love this book.
This is one of the kindergarten books full of illustrations and simple words. The easy-to-read and fun style of writing encourages the children to read on their own. There are plenty of appealing pictures in the book. It is a perfectly portable compilation and is highly recommended for the age group of 3 to 7.
The content of this book helps to make a magical connection between the children and the characters. Overall it is a highly engaging tale.
You can buy this book here.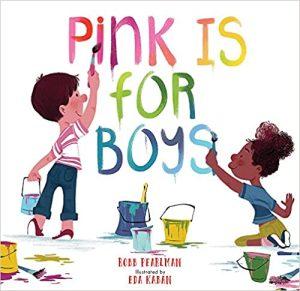 Highlights
Author: Robb Pearlman, Edna Kaban
Last Published: 2018
Publisher: Running Press Kids
Description
As the name suggests, this kindergarten book is one of the most empowering and educational books for children. In a very simple manner, it gives a message that colors are for everyone and doesn't belong to a particular gender.
It is a beautiful picture book that helps to reframe the stereotypical blue/pink assignment of colors to both genders. The book empowers children to express themselves in any color. It also boosts the girls and boys to do whatever they love, whether it's playing basketball or dressing up. The chapters are full of vibrant illustrations that help the children to understand the colors surrounding them.
The multicolored rainbow is not just a picture but gives a lot of messages to young kids. The writer chooses a very simple script and portrays a deep and wonderful message in his own way.
This is a phenomenal small book that gives an extremely powerful message that life is not color-coded!
You can buy this book here.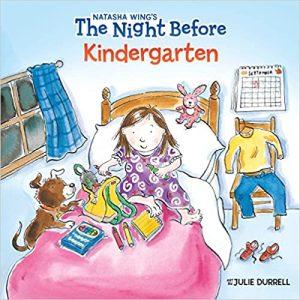 Highlights
Author: Natasha Wing, Julie Durrell
Last Published: 2001
Publisher: Penguin USA
Description
The book starts with a beautiful rhyme:
'Twas The night before kindergarten,
And as they prepared,
Kids were excited,
And a little bit scared.
This is one of the best short story books for kindergarten is all about the kids preparing with their parents to go to the first day of kindergarten. There is a lot of anticipation and excitement. It involves a lot of emotions as well as activities such as packing schoolbags, taking pictures, and saying goodbye to parents.
There are various aspects of kindergarten that excite the children to embark on this new journey. The book contains some interesting and colorful illustrations that help the kids to gain excitement for the first day of school.
The book is easy to read and engaging. The kids love it. So do the parents. If you wish to learn more and make the first day easy for yourself and your kid.
You can buy this book here.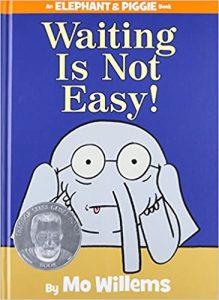 Highlights
Author: Mo Williams
Last Published: 2014
Publisher: Hyperion Books For Children
Description
The sweet tale is about two best friends Gerald and Piggie. It is full of mini-dramas and tells a lot about authentic emotions such as friendships. The book contains some appealing illustrations that amuse the reader.
The kids learn to read through this book due to its easy-to-understand and readable style of writing. The writer has mixed simplicity with expressiveness brilliantly. He conveys some positive messages for young kids with the help of Gerald and Piggie.
The kids feel connected with the two characters and hence their teachings leave an impact on them. The stories are very humorous and also teach you a lot about patience. Both the characters impart meaningful learning in the young minds.
If you are finding a book for your young one, then this is the book for you!
You can buy this book here.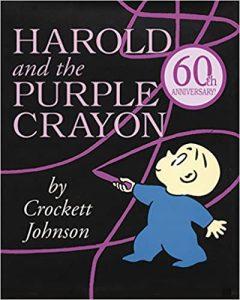 Highlights
Author: Crockett Johnson
Last Published: 2015
Publisher: HarperCollins
Description
This is one of the most kindergarten books for children. It is highly imaginative and should be on every child's bookshelf. Harold is young and one day he walks in the moonlight with his purple crayon. He is extremely excited and in all of the beauty around him.
Both Harold and his purple crayon walk through the woods and even encounter dragons before safely returning to their home. The entire story is full of twists and surprises. Little readers find it highly intriguing and entertaining at the same time. It turns on the imagination of kids and takes them to a different world.
The writing style is easy to understand and engaging. It becomes a perfect gift for various occasions such as a baby shower, birthday, or even a graduation gift!
To experience this sweet and interesting story.
You can buy this book here.
Conclusion
Kindergarten is the first step for kids to enter a different world. A world of education, learning, and teachings. There is a lot to learn and understand. It shapes the personality and thinking of a child. Before stepping into kindergarten, there are a lot of mediums through which a child can understand several things and build his imagination.
The parents have the option to take the help of books and read some great stories to their kids. Such simple stories with impressive lessons help you shape the mind of your child.
In this article, we presented you with the 10 best kindergarten books available. We hope that the information provided above helps you to make an informed decision.
Keep reading, keep learning!
People are also reading: