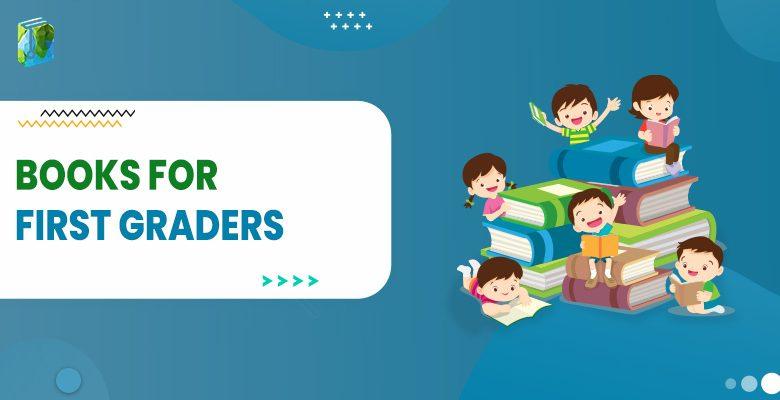 It is said that a good book is worth a hundred friends. Books play an important role in our life and lead us on the right path which helps us to achieve our goals.
We as adults know the importance of books and at some point want our kids to understand the importance of books. First grade in school is an exciting transition as your child embarks on a new journey to develop more academic skills.
In addition, parents must ensure that their kids are reading the right books which will help them improve their speaking and reading skills. To do so, there are ample options that can assist you in accomplishing this task.
One of the most credible and helpful resources is books. However, there are abundant books available. We understand how it can be a challenging task to find the best books for your child.
But worry no more! We have got you covered!
We are presenting the 10 best books for first graders that will entertain your kids, teach them moral values, and improve their reading skills!
So let's get started!
10 Best Books For First Graders In 2022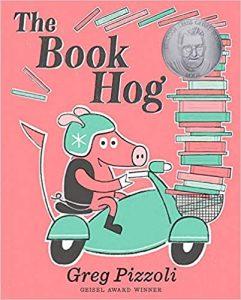 Author: Greg Pizzoli
Latest Edition: 26 March 2019
Publisher: Little Brown Books For Young Readers
The Book Hog loves the way books look, the way they feel, and the way they smell. So he will take any book he finds. The only problem here is that he cannot read. However, when a librarian invites him for a storytime, he discovers the importance of books.
Greg also focuses on individuality, accepting others the way they are, and the importance of staying close to your friends. He has illustrated the piggie as a very cute and carefree book lover who wears a beret and rides his Vespa. However, his inability to read hurts everyone.
The introduction of this new character will surely steal your heart. This piece is full of humor and illustrations. The main aim of the book is to teach kids that libraries are THE best place to fall in love with books and is a place where you can read books peacefully.
Our take:
This is one of the must-read books for every first grader that will teach them the importance of books. Moreover, the book has many attractive illustrations for every kid to enjoy.
You can buy this book from here.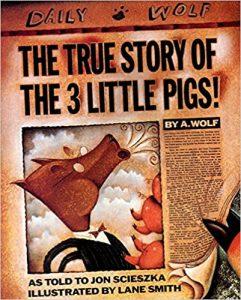 Author: Jon Scieszka
Latest Edition: 1 March 1996
Publisher: Penguin USA
The True Story of The Three Little Pigs by Jon Scieszka is one of the most humourous and best books for first graders.
After reading this book, the readers will hear the other side of the story of "The Three Little Pigs."
Alexander T. Wolf tells his own version of what actually happened during his encounter with the three pigs.
The book is illustrated by Lane Smith. He makes use of simple yet attractive illustrations that make the book more effective and fun to read. Not only kids even the older kids and adults will find this book really funny. This book is really very engaging and tells a different perspective to the story we all already know.
Our take:
If you are looking for a book that is very funny and has some engaging illustrations for you and your kid will enjoy reading, then this one is for you.
You can buy this book from here.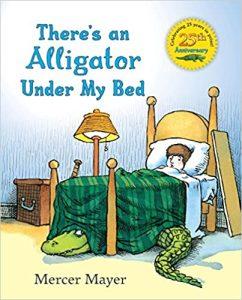 Author: Mercer Mayer
Latest Edition: 30 March 1987
Publisher: Dial Books
There's an Alligator under My Bed by Mercer Mayer is another best book for first graders.
This book is a part of the curriculum for many schools. It is a cute story and is the best one for 3-5-year-olds.
This story revolves around a kid who does everything he can to get rid of the alligator under his bed. The illustrations are also very attractive and easy to understand.
The book includes story elements such as suspense, problem-solving, and overcoming fears. The book ends well where the kid finds solutions to overcome his fear.
Our Take:
If you are looking for a book that is fun to read and has excellent illustrations, then There's an Alligator Under my Bed is the best book for your kid.
You can buy this book from here.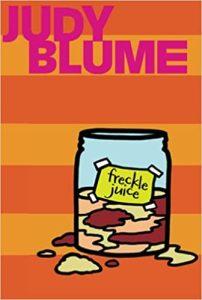 Author: Judy Blume
Latest Edition: 27 May 2014
Publisher: Atheneum Books for Young Readers
Freckle Juice by Judy Blume revolves around Andrew Marcus who wants freckles and his friend Nicky has them. These freckles cover his face, ears, and the whole back of his neck. When Andrew asks Nicky where he got them, Nicky says he was born with them.
Later Sharon offers Andrew her secret freckle juice recipe for 50 cents with a promise that, he will start looking just like Nicky. But the simple freckle juice recipe turns into a disaster.
However, Andrew still has the hope to get freckles. He is also motivated to show Sharon that she does not know anything.
Our Take:
It is ideal for anyone who wants a small storybook for 6-7-year-olds full of humor, then this book is for your kids.
You can buy this book from here.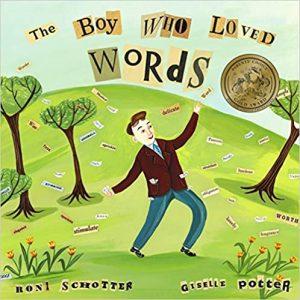 Author: Roni Schotter
Latest Edition: 28 March 2006
Publisher: Schwartz & Wade
The Boy Who Loved Words is a Parents' Choice Gold Award-winning book for first graders written by Roni Schotter.
This book revolves around Selig who collects words that sir his heart and the ones that make him laugh. The problem arises when he does not know what to do with the words.
He sets out to help people. After helping a poet find the right word for his poem, he understands that, his purpose is to spread words to others. So he begins to sprinkle, disburse, and broadcast them to people who are in need.
Our Take:
The book is the best one for kids who love words and can be a great book for gifting them any special occasion. Since the book is very small, it is also recommended as a quick bedtime read.
You can buy this book from here.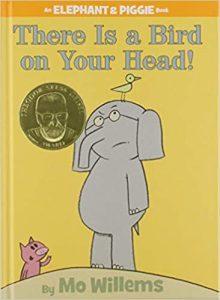 Author: Mo Willems
Latest Edition: 31 July 2007
Publisher: Hyperion Book CH
There Is a Bird On Your Head by Mo Willems revolves around Gerald and Piggie who are best friends.
Gerald is careful and responsible while Piggie is not. Gerald can make everyone smile and Piggie cannot. Gerald takes care of everything, so Piggie does not have to.
In this book, Gerald finds out that there is something worse than a bird on your head, two birds on your head! The question that the author raises is that will Piggie be able to help her best friend?
Our Take:
There Is a Bird On Your Head is the most fun book for both kids and adults. This is not just a storybook, it also teaches grammar, punctuation, tense, and much more.
The author has explained the character's emotions so well that it all feels so real. This is one of the best books for first graders, that is humorous, easy-to-read, and at the same time educational. The author also focuses on friendship.
You can buy this book from here.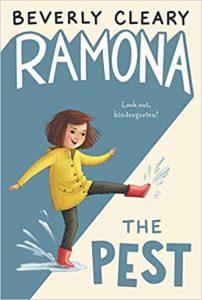 Author: Beverly Clearly
Latest Edition: 17 March 2020
Publisher: Harper Collins
Ramona the Pest talks about a girl named Ramona Quimby who is looking forward to starting kindergarten. She is also happy because she does not have to watch her older sister ride the bus to school, as she is finally old enough to go to school too.
Then one day she gets into trouble for a classmate's curls during break time. Her elder sister Beezus asks her to stop being a pest. However, how can she stop if she was never trying to be a pest in the first place?
Our Take:
The author has portrayed Ramona as a very cute, confident, brave girl who has almost all good qualities. Moreover, one unique quality is that she loves herself no matter what. She loves everything she does and does not care about what others think.
It is a good read for students between 6-12 years who will love the book and can relate to Ramona's timeless adventures.
You can buy this book from here.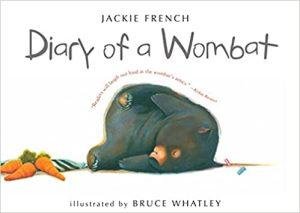 Author: Jackie French
Latest Edition: 23 March 2009
Publisher: Clarion Books
Diary of a Wombat talks about wombats that are cuddly-looking, slow-moving Australian animals who love eating, sleeping, and digging wholes.
In this book, Wombat is portrayed as the one who has a busy week- eating, sleeping, digging holes, and also training his new neighbors (a family of humans).
This entertaining book is known for its humorous text and hilarious illustrations. The author portrays this big lump of an animal in a very heart-warmingly cute manner.
Our Take:
This book is considered a timeless classic read for kids because they can relate to the Wombat's needs and actions. Diary of Wombat is a delightful and funny diary beautifully illustrated by Bruce Whatley. The story and illustrations are great and are a great bedtime story.
You can buy this book from here.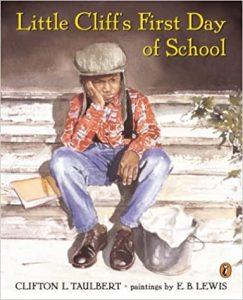 Author: Clifton L. Taulbert
Latest Edition: 28 July 2003
Publisher: Puffin
Little Cliff's First Day of School by Clifton L. Taulbert revolves around Little Cliff whose grandmother and grandfather are excited for him to start his first grade.
However, Little Cliff does not want to go to school because he will have to leave his toys, home, and family.
On the first day of school, when his grandmother drops him to school, Little Cliff hears his friends laughing. So maybe he will have a good time in school?
Our Take:
This is one of the best books for first graders and describes the adventures of Little Cliff at school. The illustrations in this book are also very interesting that complement well with the text and storyline.
You can buy this book from here.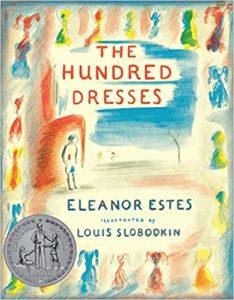 Author: Eleanor Estes
Latest Edition: 1 September 2004
Publisher: Clarion Books
The Hundred Dresses written by Eleanor Estes and illustrated by Louis Slobodkin explain the power of being kind, accepting the truth, and taking a stand for the right thing.
Wanda Petronski makes fun of her classmates for wearing the same faded blue dress to school every day. She says that she has over a hundred dresses at home. but everyone knows she does not.
However, one day when she is pulled out of school, the whole class feels terrible and her classmate Maddie says that she is "never going to stand by and say nothing again."
Our Take:
This book for elementary school kids is all about bullies, bystanders, and teaches them to have courage and stand up for themselves. Hundreds of Dresses is a must-read book for young kids. The author explains the economic divide and peer pressure.
You can buy this book from here.
Conclusion
Books play an important role in everyone's lives. Reading books will help your kids become good readers and speakers. Books will also impart some good life lessons in your kids.
As a parent, you need to ensure you choose the right set of books for your kids. Since there are more than hundreds and thousands of books available for your first-grade child, you need to ensure you make the best choice.
Here in this post, we explained some of the best books for first graders.
Happy Reading!
People are also reading: