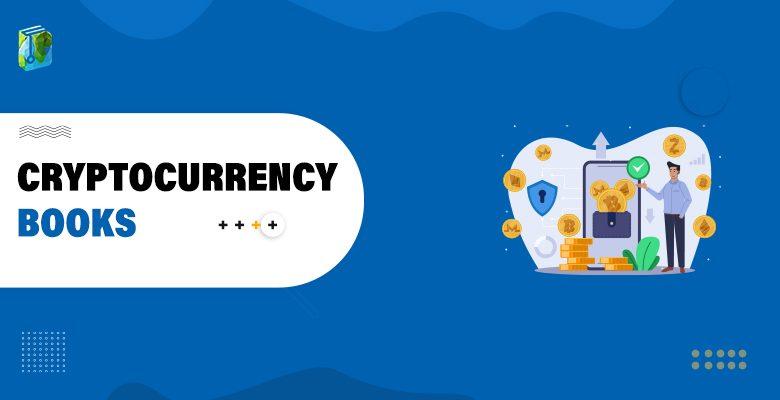 Cryptocurrencies are making news almost every day. But what are cryptocurrencies, why is it important to learn about them and which cryptocurrency is the best? Let's discuss it all while also going through the top ten cryptocurrency books currently available.
So, let us get started!
Understanding Cryptocurrency
Understanding cryptocurrency is vital for wise investments and profits.
Cryptocurrency is a digital currency designed to work as a medium of exchange via computer, which is not controlled by any central authority like a government or a bank.
The main aim of cryptocurrency is to fix the problems that users face with traditional currencies. When you are using cryptocurrencies, the whole power and responsibility lie in the hands of the holder/owner.
Why Cryptocurrencies Are Popular?
Here are some of the reasons why cryptocurrency is popular:
Cryptocurrencies like Bitcoins are futuristic investments that will grow in value with time.
Since the government and banks do not regulate cryptocurrencies, their prices are unlikely to inflate. The Bitcoin history is a fine example of that.
The technology used in a cryptocurrency is the Blockchain. Since blockchain follows a decentralized processing and recording system, it offers a way more secure payment system.
10 Best Cryptocurrency Books For Crypto Lovers
Now that you know why cryptos are popular, you might want to invest in digital money and make a fortune. But before you start investing, it's important to know the do's and dont's and at the same time, stay updated with the different tools and technologies being introduced in this dynamic industry.
Here in this section, we have explained some of the best cryptocurrency books that will help you understand crypto better.
So here we go!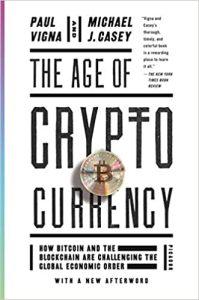 Author: Paul Vigna and Michael J. Casey
Latest Edition: 12 January 2016
Publisher: Picador
The Age of Cryptocurrency is written by the most popular Wall Street Journalist, Paul Vigna and Michael J. Casey. They provide answers to why anyone should care about Bitcoins.
They talk about everything about cryptocurrency- the origin, functions, and everything you need to know before you step into the crypto industry. This cryptocurrency book teaches you how to get started with investing.
The Age of Cryptocurrency also talks about the three most powerful forces shaping today's world – the reform of finance, technological innovation, and rejection of traditional politics.
Our Take:
The authors have a neutral perspective throughout the book and, at the same time, point out all the advantages and disadvantages. As one of the best books on cryptocurrency, it is recommended for anyone keen to understand cryptocurrencies.
You can buy this book from here.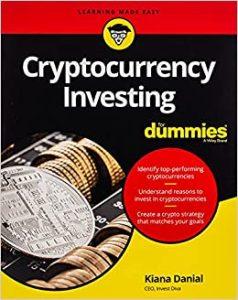 Author: Kiana Danial
Latest Edition: 12 April 2019 (1st Edition)
Publisher: For Dummies
Cryptocurrency Investing For Dummies is an ultimate guide to gain insights into the world of cryptocurrencies.
The book is a complete guide that provides information on making money by investing and trading over 200 digital currencies, regardless of the market.
The author also explains how to analyze the market and choose the right digital currency based on the market situation. She uses real-life examples to explain how to maximize your cryptocurrency wallet and profits.
The guide includes:
Understanding the working of the crypto market.
Best practices to choose the right digital currency.
Exploring new financial opportunities.
Choosing the right platform to invest in.
Our Take:
Once you complete the book, you will know cryptocurrency in and out. It will help you understand the market better and make the right investment choice.
The author also throws light on one of the greatest advantages of cryptocurrency- "Data Transparency", which helps to eradicate all the illegal transactions. That makes it one of the leading cryptocurrency books for beginners.
You can buy this book from here.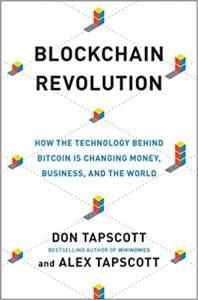 Author: Don Tapscott and Alex Tapscott
Latest Edition: 10 May 2016
Publisher: Portfolio
Blockchain Revolution is a revelatory book written by the father and son duo. They have explained Blockchain in a highly readable manner. The book is written after immense research and contains everything one needs to know about the technology that is the economy's future.
As one of the top books on cryptocurrency, Blockchain Revolution will help you understand how crypto technology will profoundly impact the issues of trust, security, and privacy for the years to come. The authors have written about surviving and thriving in this technology-driven world. The 368-page book on cryptocurrency offers a comprehensive look at the future of this emerging digital ecosystem.
Our Take:
If you are looking for a book that will provide information on the future of Blockchain and how Blockchain will have a huge impact on the economy, then look no further.
You can buy this book from here.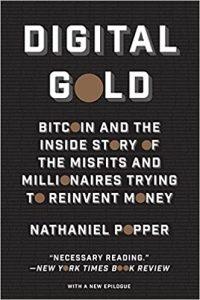 Author: Nathaniel Popper
Latest Edition: 24 May 2016
Publisher: Harper Paperbacks
Digital Gold by Nathaniel Popper is a New York Times Book Review Editor's Choice award winner. This book was also shortlisted for the 2015 Financial Times and McKinsey Business Book of the year. Need any more reasons why it features on our list of the top cryptocurrency books currently on the market?
The author explains the history of Bitcoin, the most popular digital money and financial technology that can evolve into a social movement.
Popper has explained the most interesting stories on Bitcoin filled with colourful innovators that are a must-read for anyone who wants to understand the future of cryptocurrency.
The story starts with Satoshi Nakamoto who was publishing papers on digital currency on the internet. The paper was well-received by the cyberpunks, which led to the creation of the most popular digital currency, Bitcoins.
Our Take:
If you are looking for a detailed narrative on the evolution of Bitcoin and the people behind this digital currency, then this book is for you.
You can buy this book from here.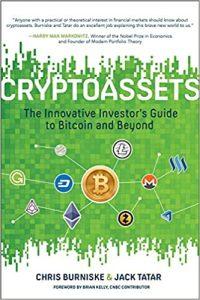 Author: Chris Burniske and Jack Tatar
Latest Edition: 15 November 2017 (1st Edition)
Publisher: McGraw Hill
Cryptoassets offer all the tools you need to invest in cryptocurrency and rake it. It offers an actionable framework that helps in investigating and valuing crypto assets.
The book explains some of the best project management techniques that will help you maximize returns while mitigating market risk. Moreover, the author offers a practical guide on exchanges, wallets, and capital market vehicles.
The book also helps to understand how these digital assets were created, how they work, and their evolution in detail. Also, You will find different ways to invest in these assets, crypto-asset taxonomy, and much more.
Our Take:
If you are looking for a book that offers all the scattered information on Cryptocurrency from Twitter, Reddit, Telegram, Slack, and other platforms in one place, then Cryptoassets will exceed your expectations.
You can buy this book from here.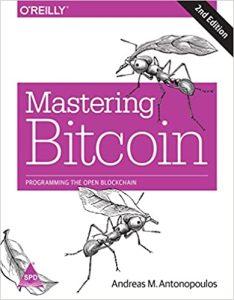 Author: Andreas M. Antonopoulos
Latest Edition: 1 January 2017 (2nd Edition)
Publisher: Shroff O'Reilly
Mastering Bitcoin: Programming the Open Blockchain comes across as one of the most coveted books about cryptocurrency. It offers beginners a detailed introduction to Bitcoins. This book is a must-read for non-technical users, business executives, and investors.
The book also offers a detailed explanation of the technical foundations of bitcoin and cryptographic currencies for developers, software engineers, and system architects.
Mastering Bitcoin covers the nuances of bitcoins, including the programming part. The book is well articulated for beginners, making it one of the best books to understand cryptocurrency.
Our Take:
It includes some great stories and detailed technical explanations on Bitcoins and Blockchains. It's ideal for anyone looking for a book with detailed codes.
You can buy this book from here.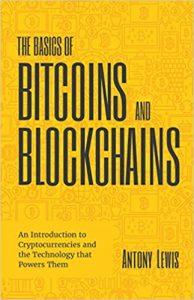 Author: Antony Lewis
Latest Edition: 15 September 2018
Publisher: Mango Media
The Basics of Bitcoins and Blockchains by Antony Lewis will help you understand Bitcoins, Blockchains, and Cryptocurrency in detail.
It is a #1 Bestseller crypto book that focuses on investing derivatives, futures trading, banks and banking, and much more.
The book walks you through:
What is blockchain technology, and how does it work?
How the cryptocurrency market works
Evolution and potential impacts of Bitcoins and blockchains on global business.
Our Take:
The book is an all-you-eat cryptocurrency buffet that explains everything you need to know from cryptocurrency basics to advanced concepts.
The first few chapters talk about money and how the world evolved from the barter system to the current digital system. Then the author explains the importance of cryptocurrencies, the basics of Bitcoins and blockchains, and much more.
You can buy this book from here.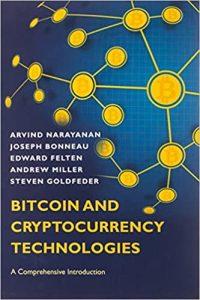 Author: Arvind Narayanan, Joseph Bonneau, Edward Felten, Andrew Hiller, and Steven Goldfeder
Latest Edition: 19 July 2016
Publisher: Princeton University Press
Bitcoin and Cryptocurrency Technologies is a detailed guide that introduces you to revolutionary digital currency technologies.
Some of the most important topics in this book include decentralization, politics of Bitcoins, altcoins, mining, the future of bitcoins, cryptocurrency ecosystems, and much more.
Our Take:
The book offers a detailed introduction to the rise of cryptocurrency technology. If you are keen on knowing in detail about the internal working of Bitcoins and other cryptocurrencies, then this book is for you. It is for every student, tech entrepreneur, computer science researcher, and software developer looking for a self-read book to learn everything about digital assets.
You can buy this book from here.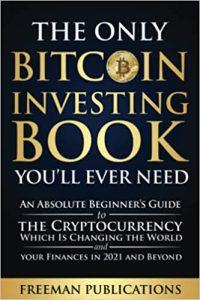 Author: Freeman Publications
Latest Edition: 20 February 2021
Publisher: Freeman Publications
The Only Bitcoin Investing Book You'll Ever Need by Freeman Publications is a 600-page resource on all things cryptocurrency. The book is written in simple English and free from technical jargon. Every financial and technical term is explained well for stickier learning.
This book will help you buy and store bitcoins yourself without paying any fees to the intermediaries. Not only this, but the book also explains some important tips on storing bitcoins. The author also describes the methods and ideas to invest in bitcoins.
Our Take:
The book opens with an excellent introduction that is easy to understand and, at the same time, is very comprehensive. If you are looking for a comprehensive guide on investing in bitcoins and storing them, this book makes perfect sense.
You can buy this book from here.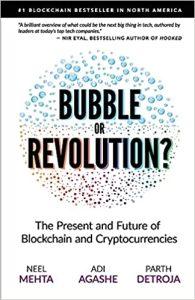 Author: Neel Mehta, Adi Agashe, and Parth Detroja
Latest Edition: 12 June 2019
Publisher: Paravane Ventures
Blockchain Bubble or Revolution is written by the Silicon Valley leaders from Google, Facebook, and Microsoft. The book offers a comprehensive and balanced analysis of blockchains and cryptocurrencies.
This book will teach you the core concepts of blockchain and bitcoin technologies, which will help you understand your strengths and weaknesses with the help of real-life case studies.
The authors also dive into the technical, political, economic, and legal difficulties faced by the tech industry leaders. To this end, they provide dozens of interviews of tech industry leaders.
Our Take:
One word that explains this book is "Blockchain Simplified." The authors have not used any technical jargon and talk about all the problems faced by the blockchain users. All in all, it's a good option to learn about cryptocurrency for novices.
You can buy this book from here.
Conclusion
Cryptocurrencies are exploding in popularity in recent years. The main reason behind this is the price, which is escalating by the day. As such, these digital assets are one of the best investments for the future.
If you are eager to learn the basics of cryptocurrency or want to stay updated on the latest trends, cryptocurrency books are a must. Here in this post, we explained some of the best cryptocurrency books every investor should read at least once in a lifetime.
Happy Reading!
People are also reading: