Books
10 Best Literature Books
When was the last time you read a good literature book? A good book with good literature can keep you engrossed for hours without the urge to indulge in any other activities. Reading is a very good hobby to adopt. It should be adopted by every individual as it helps in the overall development of the mind and soul.
Reading can be very beneficial since it expands our minds, provides us with endless knowledge and experiences of others, and keeps our minds engaged. Unlike anything else in the world, books can retain and hold all types of knowledge, stories, opinions, and emotions. The value of a book in aiding our learning and comprehension cannot be overstated.
For the overall development of the mind, we need to have a better understanding of our past and the experiences of other people. Literature allows us to travel through time and understand life before our birth, from our ancestors. We can develop a greater understanding of civilization and culture through reading good literature books. Moreover, we learn from the ways history is recorded, such as through sonnets, writings, novels, and biographies.
In this article, we have highlighted the top 10 literature books for the users to read.
Let's explore them!
Top 10 literature books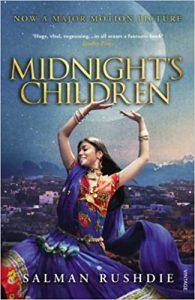 Highlights
Author: Salman Rushdie
Publication Year: 2013
Publisher: Jonathan Cape
Description
The film Midnight's Children depicts India's transition from British colonialism to independence and then being partitioned into 2 parts. The book was well-received, winning the Booker Prize in 1981 and the "Booker of Bookers" Prize twice, in 1993 and 2008. The book includes many real historical events and travels to different regions of the nation, including Kashmir, Mumbai and Agra.
On India's 1st Independence Day, Saleem Sinai is born at midnight. He possesses telepathic abilities, which he shortly discovers and are shared by all children born at midnight. Saleem organises a Midnight conference of children to discuss the issues that India faced during its early years as a nation. As a telepathic gateway, Saleem connects hundreds of kids from all around the world and discovers their talents.
The novel's mystical realism examines liberalism while also recalling indigenous Indian culture. It jumps right into the middle of the emergency and showcases how the kids deal with the situation.
You can buy this book from here.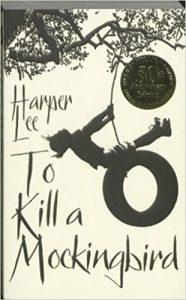 Highlights
Author: Harper Lee
Publication Year: 2010
Publisher: J. B. Lippincott & Co.
Description
"To Kill A Mockingbird" became an instant bestseller and a critical success. It won a Pulitzer Prize in 1961 and was adapted into an Academy Award-winning movie, which is now considered a classic.
"To Kill A Mockingbird" is a heart-melting, dramatic, and deeply affecting novel that takes readers to the origins of human behavior – to innocence and experience, kindness and cruelty, hatred and affection, humor and pathos.
This story is told from the perspective of Scout, the six-year-old protagonist, and there are numerous parallel storylines. The most significant being Scout, her brother Jem, and their buddy Dill's fondness with social recluse "Boo" Radley. It also includes the conflicting trial of Tom Robinson, a black man accused of sexually assaulting a woman, with Atticus, the children's father, as the appointed defendant. Both plots come together in the climax after long, separate journeys filled with shared motives and symbols that ultimately lead to the story's central theme of innocence.
You can buy this book from here.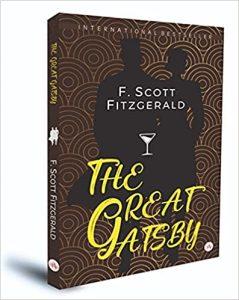 Highlights
Author: F. Scott Fitzgerald
Publication Year: 2019
Publisher: Charles Scribner's Sons
Description
The Great Gatsby by F. Scott Fitzgerald is regarded as one of the most important texts for teaching students how to read literature critically.
The story is told through the eyes of Nick Carraway, a young man who has recently relocated to New York City. He is welcomed by Jay Gatsby, an eccentric newly rich neighbor with mysterious roots.
The Great Gatsby gives readers an insider's view of America's Jazz Age in the early 20th century while also criticizing the concept of the "American Dream."
You can buy this book from here.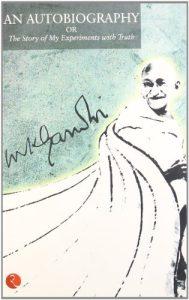 Highlights
Author: Mahatma Gandhi
Publication Year: 1948
Publisher: Public Affairs Press of Washington, D.C.
Description
The Story of My Experiments With Truth is Mohandas Karamchand Gandhi's autobiography. He was so revered by his peers that he received the title Mahatma. If you wish to learn everything about Gandhi and his voyage, you must read his autobiography that spans his life from his childhood days to 1921.
In his autobiography, he discusses his youth years and how he experimented with his morality and ethics while carefully encroaching lines. In his early life, he writes about his personal experiences with consuming meat and his obsession with sex.
His trip to South Africa enlightened him to the plight of his fellow man. When he witnessed how the British considered the natives and treated them in their settlements, he decided to fight back. He was a different person when he returned to India. He dressed in an Indian khadi garment that he had hand-spun and woven at home. He lived as if he were a hermit, and he spoke with the charisma and jurisdiction of a man born to lead.
You can buy this book from here.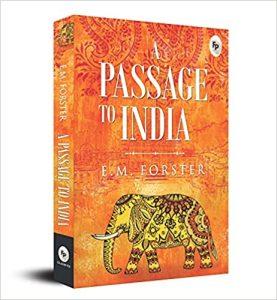 Highlights
Author: E. M. Forster
Publication Year: 1924
Publisher: Edward Arnold
Description
After numerous trips to India during his early life, E.M. Forster decided to write his book A Passage to India. The novel depicts a Muslim Indian doctor named Aziz and his association with an English professor named Cyril Fielding and an English schoolteacher named Adela Quested.
It was published in 1924. Conflicts between the Indian community and the British Imperial community started rising when Adela believed Aziz had assaulted her. This happened while she was out on a tour to the Marabar caves close to the fictional town of Chandrapore, where the story is set. Despite their differences in culture and imperial frictions, the conflict explores the potential of friendship and relationship between English and Indian people.
The novel explores racial injustice and colonization, as well as a theme that Forster explored in many of his earlier works, namely the need to preserve both physical and mental ties to the earth.
You can buy this book from here.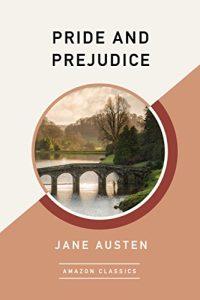 Highlights
Author: Jane Austen
Publication Year: 1813
Publisher: T. Egerton, Whitehall
Description
Pride and Prejudice has managed to remain among the most classic novels in the English language since its prompt success in 1813. This brilliant work was dubbed "her own darling child" by Jane Austen, and its vibrant woman, Elizabeth Bennet, was described as "as marvelous a creature as ever originally appeared."
Elizabeth is a vibrant and intelligent woman with four lovely sisters. Their mother's only wish is for her daughters to marry well-known and wealthy men. At a party near Elizabeth's home, Elizabeth runs into Fitzwilliam Darcy, a rich aristocratic landowner. Her first impression of him is that he is snobby, and she decides she doesn't want anything to do with him. However, they begin to converse and realize that as time passes, each of them has become increasingly tolerant of the other. The story provides a lot of information about the society of the time period it is set in.
For Jane Austen fans, Pride and Prejudice is a fascinating and humorous read. The romantic comedy is among the author's finest works, and it focuses on Elizabeth Bennet and Fitzwilliam Darcy's expanding relationship.
You can buy this book from here.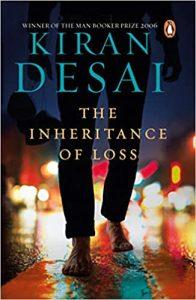 Highlights
Author: Kiran Desai
Publication Year: 2006
Publisher: Atlantic Monthly Press
Description
Desai received numerous awards for the book, such as the Man Booker Prize and the National Book Critics Circle Fiction Prize in 2006 for this amazing piece of literature. It demonstrates how people find the English way of life fascinating, as well as the perceptions of various opportunities in the United States.
When his orphaned granddaughter, Sai, arrives on his doorstep in a disintegrating, isolated house at the foot of Mt. Kanchenjunga in the Himalayan region, he desires nothing more than to retire peacefully. The judge's cook keeps a distracted eye on her because his mind is often on his son, Biju, who is hopping from one rugged New York diner to another.
Kiran Desai's brilliant novel, published to widespread acclaim, is a tale of hope and despair. Her characters encounter a slew of decisions that magnificently illuminate the ramifications of colonization as it intersects with the contemporary world.
You can buy this book from here.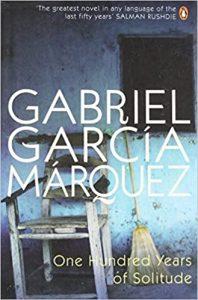 Highlights
Author: Gabriel Garca Márquez
Publication Year: 1967
Publisher: Editorial Sudamericana
Description
In 1967, Gabriel Garca Márquez, a Colombian writer, authored his most notable piece, One Hundred Years of Solitude. The book follows the Buendia family through 7 generations, from the creation of their community Macondo to its total annihilation, along with the last of the family's descendants.
The novel portrays the genre of magical realism in implausible form by emphasizing the exceptional nature of ordinary things while mysterious things are shown to be normal. In referring to history and Latin American culture, Márquez emphasizes the pervasiveness and power of legend and folk story.
Márquez won several awards for the novel, which helped him win the Nobel Prize for Literature in the year 1982 for his life's work, with One Hundred Years of Solitude is widely regarded as his most magnificent novel.
You can buy this book from here.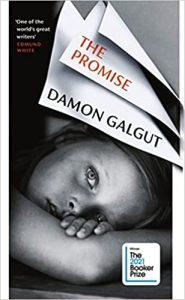 Highlights
Author: Damon Galgut
Publication Year: 2021
Publisher: Umuzi
Description
Damon Galgut is the most deserving winner of the Booker Prize in recent times.
The Promise is a novel about a white South African family who lives on a farm far outside Pretoria. The Swarts have gathered to pay their respects to their mother. The family's younger generation- Anton and Amor, hated everything the family stands for, especially the broken promise to the Black female who has worked for them her entire life. Salome was promised their own house and property after decades of employment, but that promise has remained unaddressed to date.
Sharp and delicate sentimental truths hit home in this story about a beleaguered family. The Promise is literature at its best: confident, masterful, and peacefully influential.
You can buy this book from here.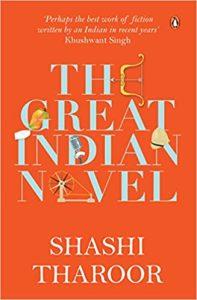 Highlights
Author: Shashi Tharoor
Publication Year: 2014
Publisher: Penguin.
Description
Shashi Tharoor's humorous novel The Great Indian Novel is set in India. Tharoor has masterfully reimagined the 2,000-year-old epic. The Mahabharata with fictional but highly recognizable characters and situations from 20th-century Indian politics in this award-winning, internationally recognized novel.
Tharoor's highly amusing satire chronicles India's struggle for sovereignty and liberty from the British, and it is directed as much at Indian peccadilloes as it is at the British rulers' bumbling.
The plots of the Indian Freedom movement and the Mahabharata have been so expertly combined in the book that you will be transported into a magical realm. You will witness India's freedom struggle as portrayed by Mahabharata characters.
You can buy this book from here.
Conclusion
The importance of Literature books in our lives is always important. We can see the world from the perspective of others when we read literature. It teaches the mind to be adaptable, to understand different points of view, and to put one's personal opinions aside in order to see life through someone of a different generation, class, or ethnic background.
We hope you might pick one of these books for your next read and tell us your experience.
People are also reading: