Books
Best Geography Books You Should Read in 2023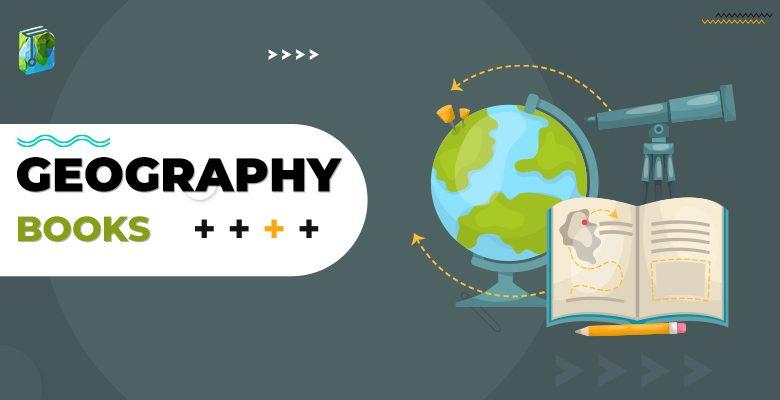 What is Geography?
The word 'geography' is derived from two Greek words.  'Geo' means 'the earth' and "Graph" means  'to write'.
Geography is a science that contains multi-disciplinary fields and studies spatial patterns and phenomena of the planet Earth.
There are ample areas covered in Geography including:
The study of the physical features of the earth and its atmosphere.
The understanding of the distribution of populations and resources and political and economic activities.
Human activities and their impact.
and much more.
Who is the Father of Geography?
The ancient Greek scholar Eratosthenes is commonly known as the father of Geography.
Best Geography Books
Geography is an important subject. It provides you with ample information about the world. Many competitive exams hold a good section regarding this subject. If you are starting to prepare for government competitive examinations, then you must hold a good grip on this subject.
Therefore, you need some credible and reliable sources for preparation. At present, there are plenty of online YouTube channels, podcasts, blogs, and books to help you with the same. You can choose any of the mentioned mediums and learn more about Geography.
If you consider books as the source of learning, then you have landed in the right place!
In this article, we have narrowed down the list of the Best Geography Books available for you.
Let's dive in!
10 Best Geography Books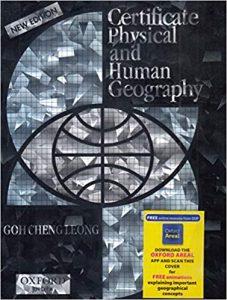 Highlights
Author: Goh Cheng Leong
Last Published: 1995
Publisher: Oxford University Press
Description
Certificate Physical and human geography consist of the vast information that helps you to expand your horizons. There are ample topics included in the book such as climate change, natural vegetation, climatic patterns, mountain chains, glaciers, etc.
The book covers all the basic and elementary details of each topic related to physical and human geography. It comprises an easy-to-understand language with plenty of illustrations, photographs, and maps for better understanding. You can get each and every detail about geography here. This is the only reason that students prefer this remarkable book for competitive examinations such as UPSC.
There are two main sections of this book. The first part tells you about physical geography. It has topics such as land, oceans, rivers, winds, rainfall, groundwater, etc. Whereas, in the second part, the book talks about the natural forces of the earth's crust, climatic zones, agriculture, minerals, etc.
Each chapter has a set of relevant questions for you to practice and self-analyze. If you are a curious geography learner preparing for competitive exams, then this is the book for you.
You can buy this book here.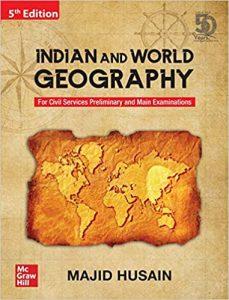 Highlights
Author: Majid Husain
Last Published: 2020
Publisher: McGraw Hill
Description
The fifth edition of this book was recently released by the author. The focus audience of Indian and World Geography is the candidates preparing for the state services of civil services examination.
As it is evident that the landscapes all across the globe keep on changing every day. Therefore, this book provides you with an insight into the updated information regarding the physical, economic, and social geography of India as well as the world. The competitive exams ask questions from both static and current parts. Hence, this book covers both very well.
It also covers some of the latest topics such as Covid 19, CAA and NRC, Amphan cyclone, agricultural policy, land reforms, and much more. Moreover, topics such as horticulture crops are also updated regularly. The book enlists a vast list of diagrams, maps, and illustrations, to explain better.
The key features of this book are mentioned below:
Updated content related to government schemes in agriculture
Government schemes in different categories are inclusive
Interdisciplinary approach
Mentions the latest topics
Current affairs of the country as well as the world
To read the benefits of such vast information,
You can buy this book here.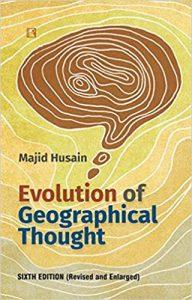 Highlights
Author: Majid Husain
Last Published: 2015
Publisher: Rawat Pubns
Description
This book contains a wide array of geographical topics. All the topics give you detailed information about geographical knowledge, ideas, and thoughts spanning from the early Greek period to modern contemporary times.
The book defines all the changes that took place over the years in the landscape of the world. This book provides the students with the latest information regarding logical problems and trends in geography. The main aim of this book is to involve the latest topics that help you to expand your geographical base. There are a lot of illustrations on maps.
Interestingly, the book also introduces a sub-discipline of feminist geography. Along with that, there is a comprehensive list of biographic information on some renowned geographers.
With all the updates, this book is a completely comprehensive guide for students who wish to understand geography completely.
You can buy this book here.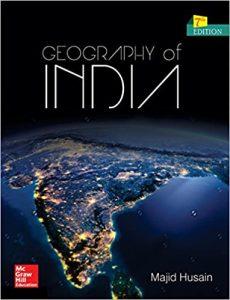 Highlights
Author: Majid Husain
Last Published: 2017
Publisher: McGraw Hill Education
Description
Geography of India is a remarkable book written by Majid Husain. It is a bestseller that contains a well-established manual on geography. There are several new features and topics inclusive with regard to India's geographical landscape in a comprehensive way.
Various topics such as irrigation, cropping patterns, food security, transport, and public distribution system, are explained in detail. This book is highly loved by researchers and academicians. Students, graduates, and postgraduates also prefer this guide for a better understanding of geography.
The entire data and information of the book are in a systematic way. It is an easy-to-understand book. If you are preparing for competitive examinations or just want to brush up on your knowledge regarding geography, then this is the book for you!
You can buy this book here.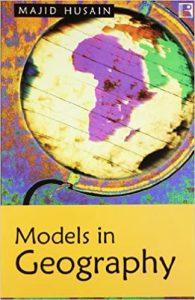 Highlights
Author: Majid Husain
Last Published: 2016
Publisher: Rawat
Description
Models in geography are an incredible compilation of all the geographical aspects in one place. It comprises vast information on geography with all the latest updates. The main objective of the book is to present important models and theories in human geography in a concise way.
The key chapters of this book are:
Demographic Transitional Models
Heartland and Rimland theories
Von Thunen Model of agricultural land use
Laws of international boundaries and frontiers
Weber's theory of industrial location
and much more.
The rest of the chapters include different patterns and kinds of rural settlements, models of urban land, and primate cities. The book consists of the latest data and information along with maps and diagrams. Several hot topics such as climate change are explained in a detailed manner. The entire book is a great help for both the students and teachers.
Moreover, if you are preparing for competitive examinations, then this book can be highly helpful to you!
You can buy this book here.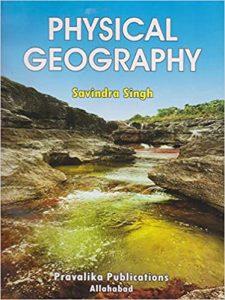 Highlights
Author: Savindra Singh
Last Published: 2020
Publisher: Pravalika Publications
Description
This book is highly informative and contains highly relevant data. There are plenty of diagrams and illustrations for reference to the respective topics.
In addition, this book is also known as the bible of physical geography by UPSC aspirants. There are all the latest updates and information regarding the current affairs of geography.
It is extremely easy to carry the book. Moreover, you can find solutions for each geographical query here. There are various sets of practice questions after each chapter for you to practice.
To understand more about static as well as dynamic geography.
You can buy this book here.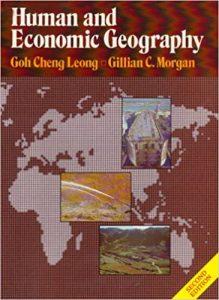 Highlights
Author: Goh Cheng Leong, Elizabeth Martin
Last Published: 1982
Publisher: Oxford
Description
This book is highly recommended for an in-depth understanding of aspects for students. Major emphasis is given to the problems and conditions in developing countries along with examples and illustrations. There is a vast coverage of examples to explain the landscapes of both developed and advanced countries.
Several topics talk about the latest updates in the country as well as the world in geography. In addition, a separate section for special topics highlights the major factors of economic activity, exercises, past and present, and much more.
Overall, it is an easy-to-understand resource book. As it covers all the static and dynamic topics, you must pick this book to expand your knowledge base.
You can buy this book here.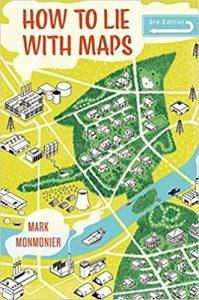 Highlights
Author: Mark Monmonier
Last Published: 2018
Publisher: University of Chicago Press
Description
This classic book was first published in 1991. How to live with maps is an incredible compilation that beautifully depicts how each map presents its own set of stories about a particular place.
All the principles composed by the writer back in the time still stand true and significant even after the changes in technological aspects of maps. As you know, modern mapmaking includes several software and digital maps. However, this book stays updated with the digital age and talks about the ways in which technology can propose new opportunities for cartographic skills.
The third edition of this book includes significant chapters on prohibitive cartography, image maps, and online maps as well. The readers can also find a section of color images as well as a description of each map in different ways.
You can buy this book here.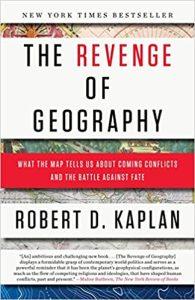 Highlights
Author: Robert D. Kaplan
Last Published: 2013
Publisher: RHUS
Description
This book is a New York Times bestseller written by Robert De Kaplan. There is ample information about the discoveries and theories of some great geopolitical thinkers and geographers. The writer has beautifully connected the pivots in history to the present and evolving times.
The book consists of the history of the most famous world hotspots and mentions the topographies, climates, and lands.
It gives an interesting insight into the future by talking about the context of land allotment, temperature, and several other physical certainties. There is a lot to learn and understand in this book. Readers also learn about globalism and its effects on geography.
To unravel more of such geographical aspects.
You can buy this book here.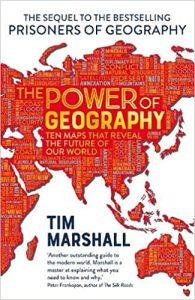 Highlights
Author: Tim Marshall
Last Published: 2021
Publisher: Elliott & Thompson Limited
Description
This remarkable book is the Sunday Times Bestseller. It is a new addition written by Marshall who talks about important regions that will soon transform global politics. Those days' powers are:
Australia
Saudi Arabia
Iran
The UK
Greece
Turkey
Ethiopia
The Sahel
Spain
Turkey
Space
Interestingly, you can find a lot of new revelations regarding each place. The writer talks about the power of geography and how it has the capability to shape the past, present, and future of humanity. He also talks about how the atmosphere of earth is going to become the world's next big battleground.
The entire compilation is a different take on the geography world. To understand and learn more.
You can buy this book here.
Conclusion
Geography is an interesting subject and is a part of all the major competitive examinations. There is a lot to learn about not only our country but about the world too. You get to know about the landscapes, climatic conditions, topographies, nature, agriculture, and soils, of different places all across the world.
It is always interesting to know about the geographical aspects of a place.
There are various mediums to gain information. Books are one of them. In this article, we presented you with the 10 best geography books available with detailed explanations. You can pick any of the above-mentioned books and expand your knowledge base regarding geography.
We hope that information helps you in the best way possible.
Keep reading, keep learning!
People are also reading: