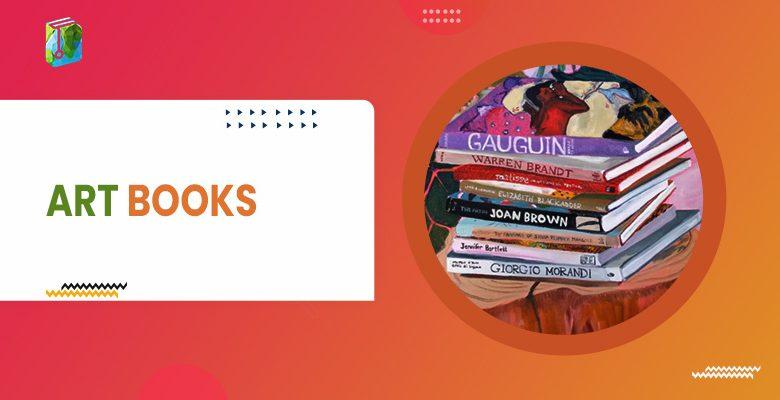 If you are an artist or are planning to embark on this journey, then you have landed in the right place. From contemporary to canonical, you will find every kind of best art book in our article.
Art is everywhere, art is eternal. As they say, beauty lies in the eyes of the beholder. Hence, you can find the art in almost every aspect of life. It can be design, architecture, illustration, nature, and much more. Artists are curious creatures, who never wish to stop learning or sharing. They find inspiration everywhere and implement it through their artworks.
There is a huge list of such books available in the market. We are here to provide you with the best art books.
Let's get started!
Best Art Books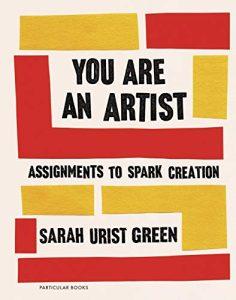 Highlights
Author: Sarah Urist Green
Publication Year: 2020
Publisher: Penguin
Description
The writer Sarah Urist Green, went on a traveling spree and met a wide range of artists. She interviewed them to understand their thoughts about different ways of working in their respective fields.
She compiled all the ideas from these artists into her book, You Are An Artist. This beautiful amalgamation covers several topics that would give you an insight into the world of art. The book is for every person who wishes to try their hands in making art. You need not be an experienced person. Rather, it is equally suitable for every level of an artist, such as beginner, medium, expert.
The materials depicted in the book for creating art are the things that you already have or come at zero cost.
Moreover, you will also find around 50 assignments accumulated from some of the most inspiring creators. The creators namely Pablo Helguera, Toyin Ojih Odutola, Sonya Clark, Gillian Wearing, and many more.
With the help of this book, you will gain different perspectives of artists around the world. It would further help you to implement some remarkable thoughts in your work as well.
You can buy this book here.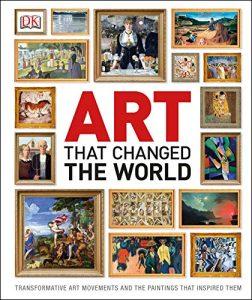 Highlights
Author: DK
Publication Year: 2013
Publisher: DK
Description
If you are looking for an incredible art encyclopedia, then search no further. Art That Changed The World, entails the journey of the development of art meticulously. It covers various aspects such as pop art, cave paintings, modern art pieces, and much more. The book gives a basic introduction to the art and the history of popular paintings of all times.
This book will take you on a journey from the history of art to modern-day art. It covers hundreds of the greatest artists of all time and discovers more than 2500 most spectacular paintings around the world. Some incredible historical art movements are explained by the writer exceptionally well in the book.
The chronological depiction of various incidents is illustrated. The text is highly informative and interesting.
Although it is a hefty book, you won't regret reading it!
You can buy this book here.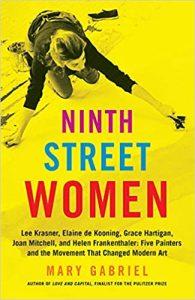 Highlights
Author: Mary Gabriel
Publication Year: 2013
Publisher: Little, Brown and Company
Description
This remarkable book is written by five women who are said to revolutionize the art world. Their book has been awarded the National Book Award and was a Pulitzer Prize finalist.
Ninth Street Women is about five women who challenged the male dominating world in 20th-century abstract paintings. This incredible set of indomitable women set a high bar in the modern art world.
It is a beautiful amalgamation of artistic knowledge with historical context. The book further talks about the evolution of abstract expressionism in the period of 1940s and 50s expressing the tale of five courageous women painters. The individual stories are extremely inspiring and intriguing. The research carried out is fabulous.
In the times when women were forced to shut up, they stood up for themselves and fought with the cultural norms to change the face of art forever.
You can buy this book here.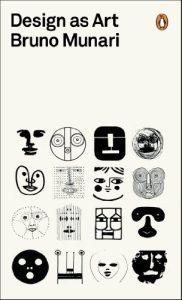 Highlights
Author: Bruno Munari
Publication Year: 2008
Publisher: Penguin
Description
Bruno Munari, one of the most influential designers of the 20th century, has written Design as Art.
The method of writing is a simple conversational style. Munari has bifurcated design into four categories:
Graphic Design
Visual Design
Research Design
Industrial Design
Furthermore, he has intricately described his vision for design in the book. There are plenty of wonderful essays based on design. In addition, the writer has also provided several strategies to improvise design. Munari believed that the design shall be accessible, functional, enlightening, and intriguing.
Moreover, he has also focused on describing graphic, visual, as well as industrial design through their significant roles in the day-to-day objects we use. To impart a better understanding of designing, he takes examples of simple things such as cars, chairs, lamps, road signs, etc.
According to the International Herald Tribune, Munari has inspired a lot of people to break the stereotypes and progress forward.
You can buy this book here.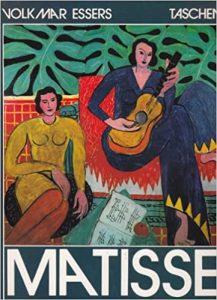 Highlights
Author: Volkmar Essers
Publication Year: 1987
Publisher: Parkwest Pubns
Description
Henri Matisse is a world-renowned painter. In a way, it is a short biography of him that covers the main incidents of his life. The book has mentioned some of his most recognizable artworks including his experiences in life and work.
It is an extremely well-articulated biography. Matisse was known as a 'Master of Color' and his artworks are represented gorgeously. His expert sense of expressing through Color's in simplest forms is commendable. With his paintings and life lessons, any novice artist will be able to build a strong artistic foundation.
The book is colorful and hence attracts the readers more. The author bifurcates the work of Matisse in 5 distinct periods:
In Quest of Pure Color
Realism and Decoration
The Intimacy of the Nice Period
Beyond Spatial Limits
Matisse's Second Life: An Art of Grace
He has also made some insightful comments on his paintings that explain his thought process.
Do not miss this incredible noo.
You can buy this book here.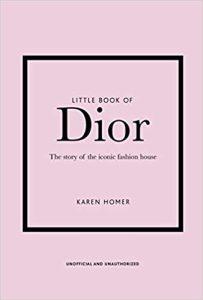 Highlights
Author: Karen Homer
Publication Year: 2020
Publisher: Welbeck Publishing Group
Description
Everyone must have heard about the fashion giant Dior and its enormous success. Well, this book describes the life journey of the designer Cristian Dior and his life lessons.
Dior has brought up a revolution in the fashion world. This book depicts how he has risen to a powerful position and transformed 20th-century fashion. The vision of Dior completely changed the way women shopped, dressed, and imagined themselves in an attire.
The brand celebrates femininity, intricate embellishment, fashion, and most importantly, art. The book will tell you a lot of aspects related to Dior's life such as his early life, success stories, struggles, and much more.
The book is a beautiful example that showcases how art can transform the lives of millions. We highly recommend you to go through this influencing story at least once in life.
You can buy this book here.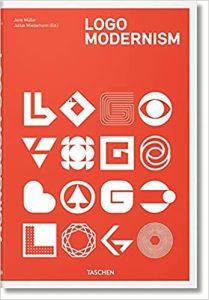 Highlights
Author: Karen Homer
Publication Year: 2020
Publisher: Welbeck Publishing Group
Description
Logo modernism is written by Jens Muller and R. Roger Remington. Every venture or business requires a logo that defines its whole idea in a gist. Every organization must have it.
In addition, everyone is familiar with the concept of minimalism. The art of delivering clean, neat, and crisp work by following a minimalistic approach. This brilliant catalog describes how to create a logo with some intriguing designs. Along with it, the book also showers some modernist ideas related to designing.
It's a great resource book to gain inspiration about logo designs as there is ample logo research mentioned inside.
If you are also interested in learning the same, we recommend you to read this great resource book.
You can buy this book here.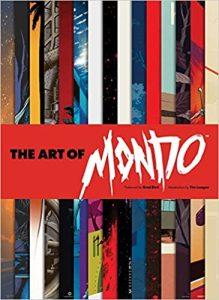 Highlights
Author: Brad Bird
Publication Year: 2017
Publisher: Insight Editions
Description
Mondo is an art gallery based in Texas. It is entirely based on art, music, film, and various unique collectibles. Moreover, the gallery shows special perspectives on a various big movie and series giants such as Game of Thrones, Star Wars, Godzilla, Kill Bill, etc.
The collection of these art pieces is stunning. It also consists of some rich work mentioning pop culture that attracts the audience.
All the posters produced by this gallery usually sell out in minutes. If you are an art fan then this book is for you!
You can buy this book here.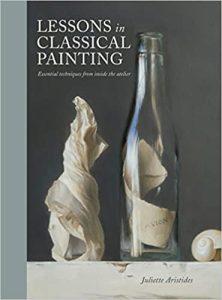 Highlights
Author: Juliette Aristides
Publication Year: 2016
Publisher: Watson-Guptill
Description
Lessons In Classical Painting is a remarkable book that talks about some aspiring artists who wish to master the art of painting. It majorly focuses on the atelier style. The writer of this book gives some impressive examples along with assignments and theories and also discusses technical issues associated with the same.
As you slowly proceed through the chapters of this book, you will understand how intricately he has divided the detailing of the painting. Several details such as temperature, color, grisaille, etc.
The writer himself has experience of more than 25 years as an art instructor and in ateliers. Hence, he has depicted his own experience in the field very well.
This book gives you a deep insight into the world of art through the knowledge of paintings. If you are an artist or possess an interest in art, then you must purchase this book now.
You can buy this book here.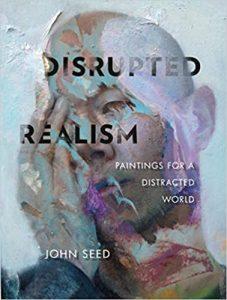 Highlights
Author: John Seed
Publication Year: 2019
Publisher: REDFeather
Description
This is one of the most motivating and spectacular art books that you will come across. The book beautifully entails how paintings can explain subjectivity and important aspects of life in modern times.
There is a detailed description of the developing movement- Realism. Disrupted Realism contains many interviews from some reputed artists that will give an idea about implementing their learnings in your artwork. Readers will love the meticulous attention given to perception and observation.
In addition, you have the opportunity to gain knowledge about disruption, color, digital age, light, degrees of depiction, painterly abstraction, and much more.
John Seed has categorized several genres of artists in these categories:
Disrupted Bodies
Towards Abstraction
Emotions and Identities
Patterns
Planes
Myths and Visions
Formations
These sections help the readers to understand more about the artist's work.
You can buy this book here.
Conclusion
An Artist finds art anywhere and everywhere. However, with the help of some research and insights, one can pave the way towards gaining more knowledge and expertise in this field. Therefore, books are a great source to accomplish that.
In this article, we have listed the top 10 best art books available in the market for you along with a brief description.
We hope that the information assisted you to make an informed decision.
Keep reading, keep learning!
People are also reading: