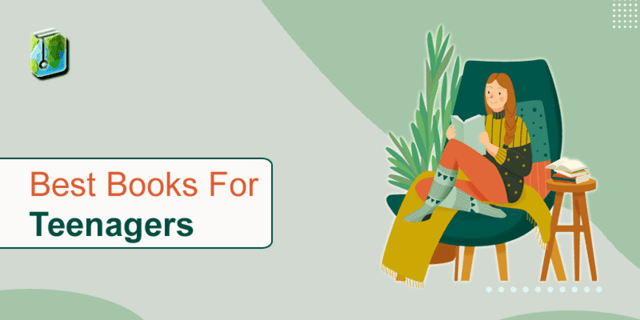 Books have the power to take you to different places through the eyes and thoughts of the main character and storyline. The style of writing teenage books feels so real as we read on to see what happens next. Some books leave you wondering what happened, inspire you differently, and help you deal with heavy topics. Moreover, books teach you about the real world, and some books are very fun to read. If you are an avid reader, picking up a book to start reading can be quite difficult. To make your work easier, we have listed some exciting, inspiring, and interesting books for teenagers to read.
Let's get started!
Best Books For Teenagers
Here is a list of 10 books every teenager must read before turning into an adult. So let us get started.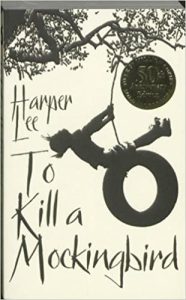 Author: Harper Lee
Last Edition: 24 June 2010 (Special Edition)
Publisher: RHUK
To Kill a Mockingbird by Harper Lee is a best-selling classic novel and is one of the best books for teenagers from the time it was first published in 1960. It also won the Pulitzer Prize in 1961. This novel is now an Award-winning Academy film and is considered a classic.
This novel includes storytelling narratives like drama, intensity, and compassion. The story focuses on human behavior ranging from innocence and experience to kindness and cruelty to love and hatred to humor and pathos.
The story is about a young Alabama woman who believes in universal appeal. Although this book is very simple, it has become a masterpiece in American Literature. To Kill a Mockingbird is humorous and tragic and is one of the finest novels every teen should read. Today, 18 million copies have been printed, and this book has been printed in 40 languages.
Buy this book here.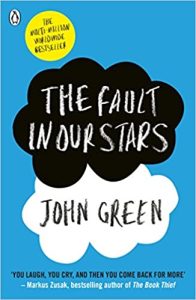 Author: John Green
Last Edition: 3 January, 2013 (1st Edition)
Publisher: Penguin Books
The fault in our stars by John Green is one among the heart-touching and fiercely funny best books for teenagers which is a must-read for every teen. The author tries to instill the wisdom of life in the minds of every young reader.
The story revolves around a girl named Hazel, who has a chronic illness, and her medical health is shrinking day by day. However, when Augustus Waters enters her life, her story is rewritten.
The theme of this book is very insightful, raw, and bold, which makes it funny, thrilling, and tragic. This book will make you cry, and if it does not, it will make you think, laugh, and fall in love with yourself.
The Fault In Our Stars has also won the following awards: #1 Wall Street Journal Bestseller, #1 New York Times Bestseller, #1 USA Today Bestseller, and #1 International Bestseller.
Buy this book here.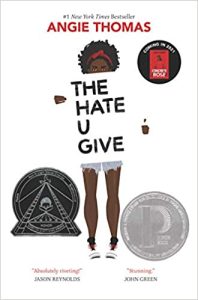 Author: Angie Thomas
Last Edition: 28 February, 2017
Publisher: Balzer + Bray
The Hate U Give is a young adult English novel written by Angie Thomas. This is her debut novel compiled from short stories she wrote while she was in college when the police shooting of Oscar Grant took place.
The novel was published on February 28, 2017, by HarperCollins Imprint Balzer + Bray. It remained number one on The New York Times young adult best-seller list and lasted for 50 weeks.
It is one of the best books for teenagers whose story revolves around a 16-year-old Starr Carter exposed to two worlds: the rich and the poor. The imbalance impacted her life when Khalil, her best friend, was shot in front of her eyes by a police officer. Things get worse when the cops and the drug dealers start to intimidate Starr and her family. Everyone wants to know what happened that night, and the only person who can answer this question is Starr. Will she open up to the public or not?
Buy this book here.
Author: Markus Zusak
Last Edition: September 11,2007 (Reprint Edition)
Publisher: Knopf Books for Young Readers
The Book Thief is a historical novel written by Australian author Markus Zusak and is one of his popular books. This novel was published in the year 2005 and became an international bestseller. Later it was translated into 63 different languages and sold over 16 million copies. In 2013, it was adapted as a film.
The story is about Liesel Meminger, a foster girl living outside Munich during the Second World War, and focuses on the victims of the Holocaust. It is a #1 New York Bestselling novel that has the ability to feed the soul even in the darkest of times.
The Book Thief is also known for its narratives. It is unsettling, unsentimental, and at the same time, poetic. In 2013, the novel was adapted as a major motion picture. In 2018, it was voted as America's all-time favorite book.
Buy this book here.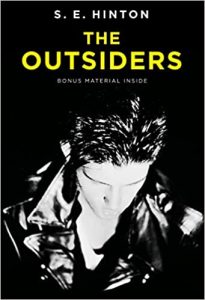 Author: S.E. Hinton
Last Edition: April 20, 2006
Publisher: Viking Books for Young Readers
The Outsider is a 50-year-old classic novel for teenagers. The novel is about how a fourteen-year-old boy spends two weeks. This story is about a ponyboy and the struggles he faces when society believes he is an outsider.
According to him, there are two types of people: greasers and socs. A soc or social has a lot of money, can get away with anything, and has a lot of attitude. A greaser, on the other hand, lives outside and needs to take care of himself and his family.
Here, ponyboy is a greaser until he meets his friend and kills a soc. The murder makes him realize that pain is the same whether you are a soc or a greaser. This novel gives a more credible view to the readers with the help of its powerful characters.
Buy this book here.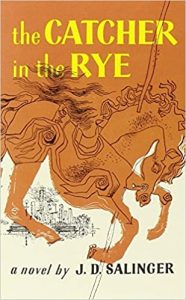 Author: J.D. Salinger
Last Edition: 1 May, 1991
Publisher: Little, Brown, And Company
The Catcher in the Rye was written by J.D. Salinger and was published in 1951. When this book was released, it was mainly for adults. Now this book is mostly read by teenagers. The Catcher in the Rye follows the theme of angst, alienation, and superficial behavior in society.
The story is narrated by an ancient child who is sixteen years old and lives in Holden Caulfield, who ends up becoming a strong teenage rebellion. The author also talks about complex problems of humans, including innocence, identity, loss, connection, sex, depression, and belonging.
Did you know that The Catcher In The Rye was J.D. Salinger's first novel and it was beautifully written and explained?
Buy this book here.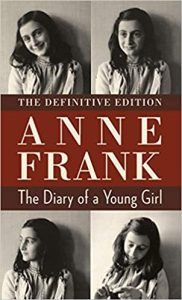 Author: Anne Frank
Last Edition: 1 February 1997
Publisher: Bantam
The Diary Of A Young Girl, also known as The Diary Of Anne Frank, is a book that combines all the writing of Anne Frank's diary while she was hiding with her family for two years during the Nazi occupation of the Netherlands. Anne Frank died in the Bergen-Belsen concentration camp in 1945.
This diary was found by Miep Gies, who then gave it to Anne Frank's father, the only family member known to be alive. Later the book was published in over 70+ languages. It was first published under the title "Het Achterhuis."
Anne Frank's diary is known to be one of the classics and reminds the readers about the horrors and impact of war on humans. The Diary Of A Young Girl is the most famous personal autobiography published about World War II. It focuses on dreams, irritations, challenges, and passion of Anne.
Buy this book here.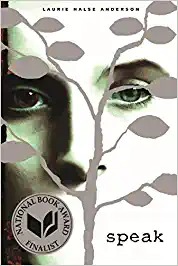 Author: Laurie Halse Anderson
Last Edition: 10 May 2011 (Reprint Edition)
Publisher: Square Fish
Speak is a young adult novel written by Laurie Halse Anderson and was published in the year 1999. This book talks about the high school freshman Melinda Sordino. It is based on Anderson's personal experience of being raped as a teen and the aftermath.
In the story, Melinda is not able to tell her family why she called the police. At some point, she is unable to verbalize what happened to her, and she stops speaking. Melinda starts using art as a way to express her voice.
It is considered to be a powerful novel that teenagers should read. After being raped and assaulted another time, she refuses to keep quiet and decides to fight back. Speak teaches us the power of being courageous against the wrong for our good. The novel has won many awards and has been translated into 16 different languages.
Buy this book here.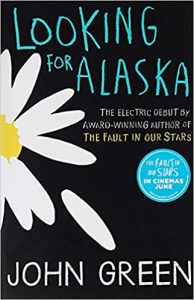 Author: John Green
Last Edition: 1 February 2013
Publisher: HarperCollins
Looking for Alaska written by John Green, talks about his life at the Indian Springs School. The main purpose of John behind this book was to create his first young adult fiction. Although the story is fictional, the characters and events are from Green's life.
The book is a modern novel that focuses on grief, hope, happiness, and youth-adult relationships. Looking For Alaska won the Michael L. Printz Award from American Library Association in 2015. This book was also premiered as a Hulu Original in 2019. It is known for its sweet, humorous narratives and shows his struggle to tell a story.
Buy this book here.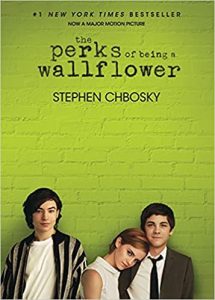 Author: Stephen Chbosky
Last Edition: 14 August, 2012
Publisher: Simon & Schuster
The Perks Of Being A Wallflower is a novel based on the dilemma of passivity and passion. This book tells us how it feels like to grow up in a high school. The letters mentioned in this book are unique and hilarious. It is a combination of first dates, mixtapes, making new friends, and never-ending family drama.
With the help of Charlie, the author has created a powerful novel that will take you back to the fun and happy days of growing up.
The themes of this book include drug usage, mental health, rape, sexuality, adolescence, and more. The author also tries to make several references related to movies, pop culture, literature, and more.
Later in 2012, this book was adapted and directed like a film starring Logan Lerman, Emma Watson, and Ezra Miller. After the release of this film, the sale of this book increased, making it the New York Times Best Seller List.
Buy this book here.
Conclusion
As teens, we all love to read books. Best books for teenagers have the power to take the readers to places with narratives. Since there are different genres of books like fiction, non-fiction, biography, thriller, comedy, sci-fi, romance, horror, and more, you might get confused while choosing a book to read.
To make your work easier, here we have mentioned the ten best books for teenagers that you should read right away.
These books will leave you surprised, inspired, and at the same time, will be a source of entertainment.
People are also reading: