Books
10 Best Economics Books to Read in 2022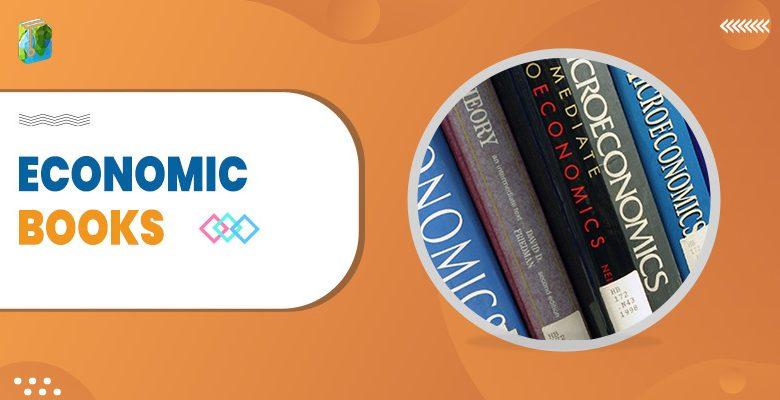 Understanding economics helps us to understand the world around us. Without prior knowledge, it becomes difficult to learn the basic concepts related to money, finance, or tax. It further helps an individual to be more aware of things around him or her. Economic Books contain key topics such as financial markets, financial crisis, inequality crisis, econometrics, labor unions, urban economics, global economy, and much more.
If you are interested in understanding the world of economics or are already in this domain, you must know that you can never learn it all as it is a wide subject.
What is Economics?
Economics is a social science that talks about the production of goods and services, their distribution, and consumption. In addition, there are majorly two types of economies:
Microeconomics
Macroeconomics
Microeconomics is about the behavior of individual consumers and producers. Whereas, macroeconomics talks about economies on a larger scale such as regional, national, or international.
You must have heard about the terms GDP, CPI, WPI, capitalism, socialism, budget, etc. If you're not aware of the meaning of these terms, then you must be curious to know the same. In this article, we are going to present you with a list of the 10 best economic books. All the options can help you to understand more about economics and be aware of the associated terminologies.
Let's begin!
Best Economics Books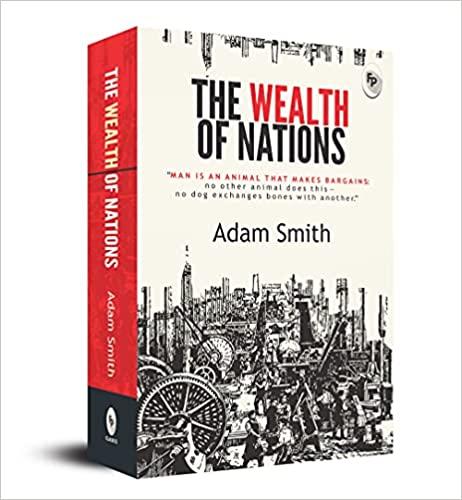 Highlights
Author: Adam Smith
Last Published: 2018
Publisher: Fingerprint publishing
Description
This book was written by the great Adam Smith. He is known as the father of modern economics. Adam also created the concept of GDP. In the book, The Wealth of Nations, there is an elaborated assessment of the creation of a nation's wealth. It is the foundation of classical political economy and is known as the best non-fiction book to exist.
Interestingly, it was first published in 1776 and continues to be as impactful as it was back then.
This book is a bible of economics. You can understand a wide array of topics such as division of labor, money usage, the origin & rise of cities, systems of political economy, taxes, and a lot more. It is a comprehensive book and highly technical too. However, you will find it informative. If you pose any interest in economics or wish to understand the same, then this book can be a perfect guide for you.
To understand more about this Magnum Opus by Adam Smith, purchase your copy now!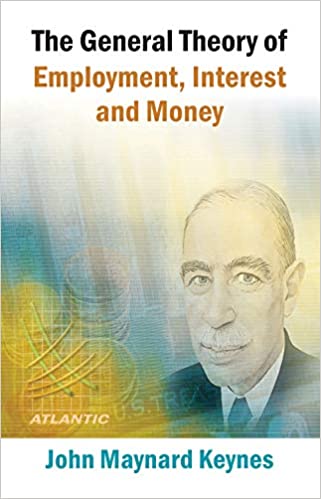 Highlights
Author: John Maynard Keynes
Last Published: 2021
Publisher: Atlantic
Description
John Maynard Keynes is a world-renowned British economist who changed the economic world forever. This book is the most important and influential book on economics. With its help, you can form a strong base to understand the subject in detail.
The readers can find various important topics such as the role of government in regulating a nation in detail. In addition, you will learn a lot about supply and demand, employment, investment, budget, government, expenditures, finance, and much more. Keynes also adds interesting insights into how to restore full employment by understanding government expenditures and the public budget.
All his theories are undeniably essential to understanding modern economics.
You can also understand the theory and practice of modern macroeconomics along with the government's economic policies. Moreover, he also explains how adequate monetary measures can help to diminish the adverse effects of recessions in an economy.
This book is a pathbreaking contribution to the economic world. If you wish to explore your base, then you must purchase your copy now!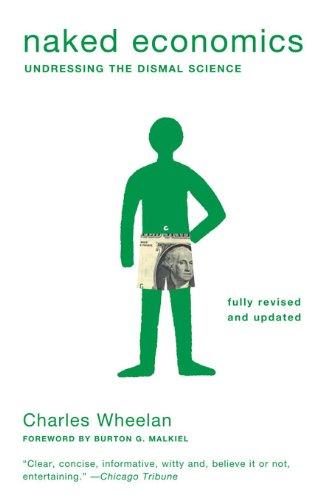 Highlights
Author: Charles J. Wheelan
Last Published: 2010
Publisher: W.W. Norton & Company
Description
This is quite an interesting book to understand economics simply. Naked economics is a good investment for you if you wish to enjoy the learning process.
This book contains some interesting buzzwords and the most asked questions that you are always too shy to ask. Moreover, there are topics including globalization, politics, the history of the Federal reserve, economic crisis, and several hot topics. Interestingly, the book is not like ordinary textbooks but teaches economics in a fun way.
You can call it the most reader-friendly economics manual.
Overall, it's a highly engaging narrative and explains the most untraditional economic questions too. Explore more of this wonderful introductory guide to economics and purchase your copy now!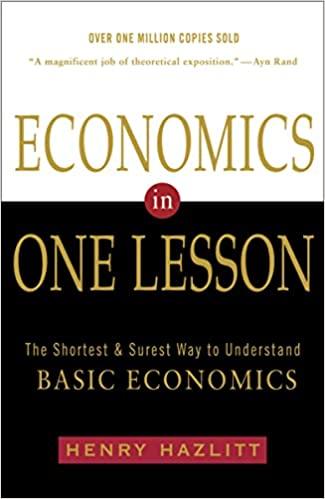 Highlights
Author: Henry Hazlitt
Last Published: 1988
Publisher: RHUS
Description
Economics in one lesson has sold over 1 million copies worldwide. You can consider this book to gain a basic understanding of economic theory. Henry was a philosopher, journalist, and economist. This book is his most brilliant work.
The entire book is extremely concise and informative. Moreover, you get detailed insights into the economic fallacies at present.
Henry focuses on vital topics such as:
Emphasis on Free markets
Disadvantages of extreme government interventions
Economic liberty of citizens
Anti-deficit position
Interestingly, the readers can understand the topic deeply based on the examples given in each chapter. The language of this book is extremely easy to understand and simple. However, this book is mostly recommended for people who have a slight knowledge of economic terminologies.
Overall, it is a quick read and resourceful book. In many places, the writer makes arguments for the limited involvement of the government in the economy and its advantages. This becomes interesting to read!
To unravel more, purchase your copy now!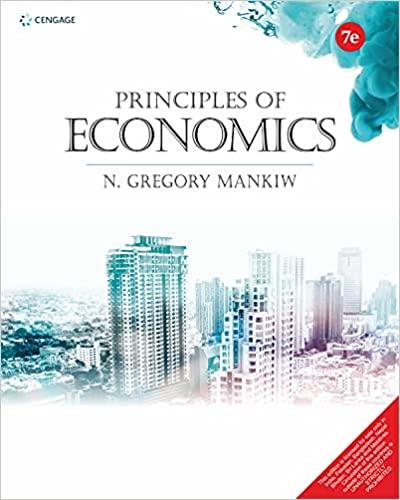 Highlights
Author: N. Gregory Mankiw
Last Published: 2015
Publisher: Cengage Learning India Pvt. Ltd
Description
Alfred Marshall was a well-renowned British economist and one of the greatest thinkers of his time. This book was first published in 1890 and serves as an extraordinary foundation for the most vital topics in economics till now.
With the help of this book, you can learn the most important terms in detail such as fundamental concepts of:
Wealth
Consumption
Labor
Income
Production
Capital
Consumer Demand
The writer has contributed his work to the philosophy of finance, and economics all his life. He has incorporated the same in this book. To understand more about the basics of economics, this book is a must-read.
Purchase your copy now!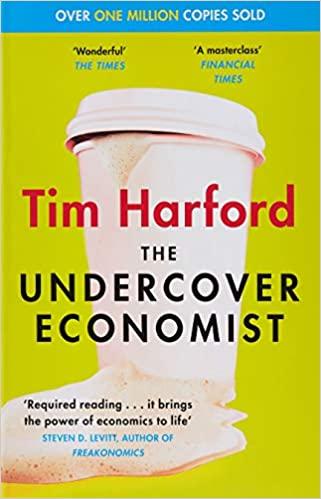 Highlights
Author: Tim Harford
Last Published: 2007
Publisher: Abacus
Description
The Undercover Economist is a fresh take on explaining the fundamental principles of the modern economy. It doesn't confuse you with textbook jargon and keeps the text simple and easy to understand.
There are some intricate details in the book related to the concepts of Economics. It not only explains the technicalities but also relates them to day-to-day life. Therefore, it becomes more clear. Interestingly, there are also various case studies on subjects like corruption, finance, money, globalization, etc.
The book indulges you due to its simple and clear writing. Readers will also learn a lot about laissez-faire economic policy.
If you wish to explore more of this book and understand some unconventional topics concerning the present scenario, then you must purchase this book now!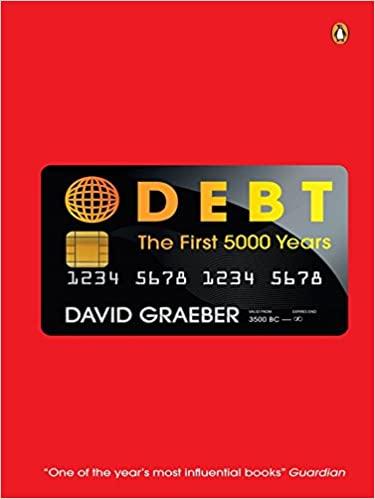 Highlights
Author: David Graeber
Last Published: 2014
Publisher: Penguin India
Description
This book is remarkable. The writer here enhances the understanding of debt in a very simple and elaborated manner.
It takes you 5000 years back and explains how debtors and creditors handled credit systems to buy and sell before the invention of currency. Readers can also get an insight into how the dollar transformed European society in the 16th century completely. Moreover, you will get a lot of interesting facts about the historical aspects of economics in this book.
The writer explains how money and credit play an important part in the evolution of human society. He also explains the credit crisis of the current times as well as predicts the future of the economy.
Please play more of this incredible book and understand capitalism in-depth, purchase your copy now!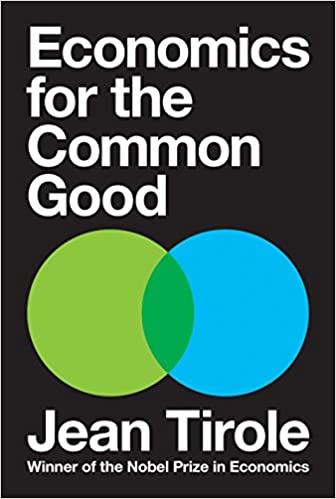 Highlights
Author: Jean Tirole
Last Published: 2017
Publisher: Princeton University Press
Description
Economics for the common good is written by Nobel prize-winning economist Jean Tirole. He showcases a brand-new perspective and agenda for economics in society.
The writer became a public intellectual after winning the Nobel prize and further started to dig more into this field and wrote this book. He holds the perspective to engage more and more economists to solve the challenges of society. Moreover, he covers a wide range of questions that are affecting our day-to-day life as well as the future of this world.
The important topics in the book are given below:
The digital revolution
Global financial order
The Euro crisis
Innovation
Free market and regulations
In addition, you can also learn how economics benefits us daily. To explore more of this refined and informative book, purchase your copy now!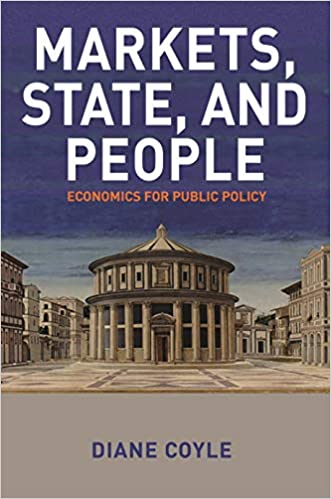 Highlights
Author: Diane Coyle
Last Published: 2020
Publisher: Princeton University Press
Description
This book explains the importance of economics and the vital terminologies.
The research in this book focuses on the vitality of governmental institutions and their role in the progress of a country. Moreover, you get a clear understanding of macroeconomic policies and taxes. Markets, states, and people describe welfare economics in detail.
Interestingly, the author of this book mentions how current economic ideas are related to historical context. There are tons of examples explaining the policies with their pros and cons. It further helps you to understand the mindset of policymakers and its effects on common citizens.
The key chapters of this book are mentioned below:
Public-private partnerships
Environmental policy
Universal basic income
Digitalization and competition policy
Overall, you can get a detailed understanding of the basics of economics from this book. To explore more, purchase your copy now!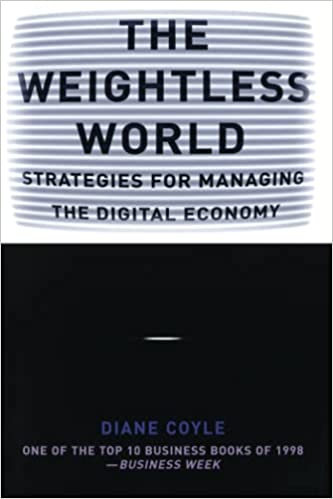 Highlights
Author: Diane Coyle
Last Published: 1999
Description
The Weightless World is a remarkably well-articulated book. It primarily focuses on the new generation of money and talks about digital technologies and innovations. The writer ponders upon the working of governments or businesses in a world where the currency will be, all digital.
Interestingly, every digital element such as financial transactions or cyberspace commerce is completely weightless. Therefore, the name – The Weightless World.
Moreover, the writer also focuses on hot topics such as unemployment and economic inequality. She also asks the governments to formulate new policies related to the weightless world to share the economic benefits fairly.
Taking a different note and perspective, the author compiles a unique and effective book. There are plenty of things and lessons to be learned. If you wish to explore the same, then purchase your copy now!
Conclusion
As evident, economics is a crucial part of our daily lives. With the help of its knowledge, you can understand your surroundings much better. Pick any Economics Books and form a basic understanding of economics and gain expertise.
The entire list has a variety of books that talks about traditional as well as non-traditional approaches to understanding this subject. Whichever way suits you the best, go for that!
We hope that the information provided in this article helps in the best way possible.
Leave your reviews in the comment section below and do tell us which book you are going to follow!
Keep reading, keep learning!
People are also reading: