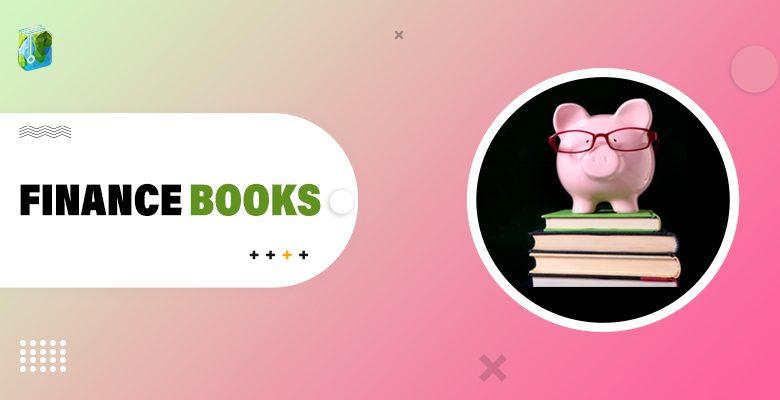 Reading finance books are very important for anyone who wants to save, invest, and live a debt-free life. Personal finance books will help you manage your money better.
The most basic books on finance will provide knowledge on why paying for yourself is important, how to manage your finances, and ways to pay off your debts easily. It will also help you become smarter and confident in money management.
Not only this, these finance books will also provide knowledge on how to invest your money, manage your mortgaged property, create a nest egg, save for your life after retirement, and at the same time overcome all the financial problems.
There are more than hundreds of finance books available in the market and not all are the best. To make your work easier, here is a list of the 10 best finance books available online which everyone should read at least once.
So what are you waiting for? Pick one book which interests you and learn to make better financial decisions and choices!
10 Best Finance Books For Better Financial Planning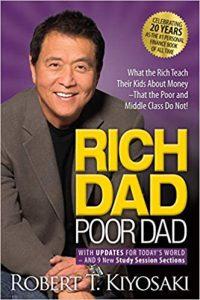 Author: Robert T. Kiyosaki
Last Edition: 11 April, 2017 (Second Edition)
Publisher: Plata Publishing
Robert Kiyosaki's book Rich Dad and Poor Dad has been one of the best personal finance books from the past 25 years. With time, it has become the #1 personal finance book and has been translated into 12+ languages worldwide.
This book talks about growing up with his real father and his best friend's father, the rich dad. The author also explains the point of view both these fathers have about money and investing. He talks about the difference between working for money and having money work for you.
The Rich Dad Poor Dad explains the myths to know to earn more money and become rich, challenges the fact that your house is an asset, explains why parents should not rely on the school system to teach their kids about money, defines assets and liability, and much more.
You can buy this book here.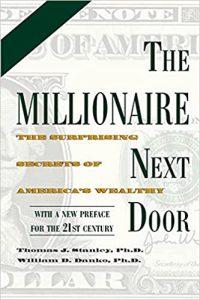 Author: Thomas J. Stanley and William D. Danko
Latest Edition: 16 January, 2011
Publisher: Taylor Trade Publishing
A bestselling finance book that explains the seven features that are common among the people who have a lot of wealth.
It is a remarkable book that offers a detailed analysis of American society and at the same time, debunks the image of the rich as high-living spendthrifts.
The main theme of this book is "Being Frugal" which is already present in Indian society. Apart from this, the authors also share knowledge about who becomes rich, which generation will accumulate more wealth, and the major difference between a real millionaire and a pseudo millionaire.
Reading this book will help you assess your buying and investment decisions. If you are looking for a money management book, then this book is for you.
You can buy this book here.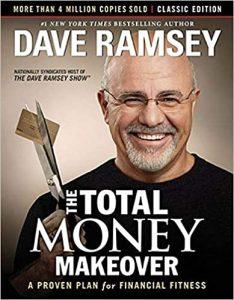 Author: Dave Ramsey
Latest Edition: 24 September 2013
Publisher: Thomas Nelson Publishers
The Total Money Makeover by Dave Ramsey is a New York Times Bestseller and has sold over 5 million hard copies. Once you start reading this book, you will learn to take control of your money and will be able to build your money muscles with the best finance coach.
In this financial guide Dave teaches:
Create your own plan which will help you pay off all your debts.
Find out the 10 dangerous money myths.
Secure a big, fat net egg for emergencies and retirement.
The book will help you create your own effective financial plan which will help you live basic financial principles for a debt-free and peaceful life. Moreover, if you are the one who lives and earns money or will earn money in the future, or if you are in financial trouble this book is for you.
You can buy this book here.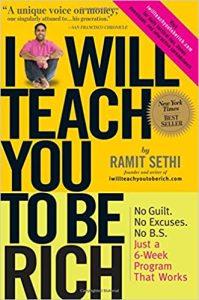 Author: Ramit Sethi
Latest Edition: 23 March 2009 (1st Edition)
Publisher: Workman Pub Co.
Ramit Sethi's I Will Teach You To Be Rich is a finance book that features a 6-week personal finance program for young adults.
The author uses a practical approach and explains the four major factors of effective personal financing- banking, saving, budgeting, and investing. He also explains some of the wealth-building ideas which will help you become an entrepreneur.
Although this book is not the most perfect financial guide, it has some of the best and important lessons on personal financing.
This book has US/UK based terms and offers logical explanations on financing. Last but not the least, the author has explained some of the actionable steps on how to spend your money and at the same time save some money for pension, emergency expenses, and for guilt-free spending.
You can buy this book here.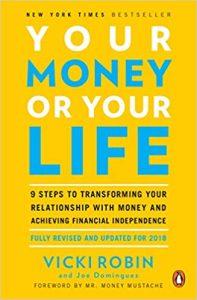 Author: Vicki Robin and Joe Dominguez
Latest Edition: 10 December 2008 (2nd Edition)
Publisher: Penguin Books
Your Money or Your Life by Vicki Robin and Joe Dominguez is one of the most influential personal finance books that has sold over one million copies.
It is one of the best books on money and can completely change your life. In this book, you will learn how to:
Get rid of all your debts and increase your savings.
Saving money by employing new and healthy habits rather than strict budgeting.
Investing your savings and creating wealth.
Declutter your life and live happily by spending less.
Save the planet and at the same time save money.
The book offers a different perspective on your time and your life. Reading it will make you rethink the time you spend at your workplace, the things you don't need, and at the same time re-evaluate your income, expenses, and investments.
You can buy this book here.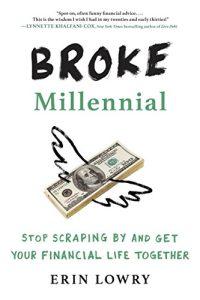 Author: Erin Lowry
Latest Edition: 2 May, 2017
Publisher: Tarcher Perigee
Broke Millennial by Erin Lowry is a book on finance which will teach you to stop living on paycheck and get your financial life together.
Apart from providing insights on the basics of handling money matters, the author also offers information on:
Understand your relationship with money- do you treat it like a mere tinder date or a marriage material?
Managing student loans without worrying or burdening yourself.
Things to do when you are out with your friends and cannot afford to split the bill.
How to get financially naked with your partner and find out their debt number.
It is a basic personal financial book designed for the people in their 20s. This book is recommended for everyone who wants to get serious about making changes in their financial habits.
You can buy this book here.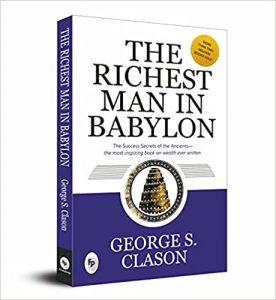 Author: George S. Clason
Latest Edition: 1 August, 2018
Publisher: Fingerprint Publishing
The Richest Man in Babylon by George S. Clason is for everyone who is looking for some effective wisdom on money.
The author explains the importance of saving, how to become rich, and at the same time offers some timeless wisdom on financial growth.
This financial guide offers the perfect understanding of finances and is a complete guide that explains the tried and tested principles to improve your personal financial growth.
This book has inspired many readers for generations to change their financial spending habits and is still the best financial classic bestseller.
The three major principles explained in this book are:
Save one-tenth of your earing
Spend seven-tenth on your expenses
Create an asset or clear debt with the balance money.
You can buy this book here.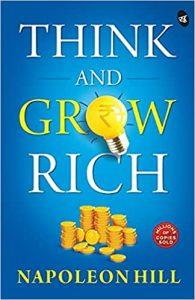 Author: Napoleon Hill
Latest Edition: 18 August, 2005
Publisher: Tarcher Perigee
Think and grow rich by Napoleon Hill is a remarkable book and is the 'granddaddy' of all motivational literature. This book explains the law of success.
If you are a dreamer and wish to be successful in life, this book will help you to stay inspired and invest your best efforts in the business. There are several motivational tales and principles of success. You will also find several ideas which will help you fulfill your goals.
It is one of the most wonderful self-help books that you will ever come across. Whenever you face any sort of criticism in life, this book will help you with the ways to cope with it. There are various steps that you must and must not follow in your journey to build up your business.
You can buy this book here.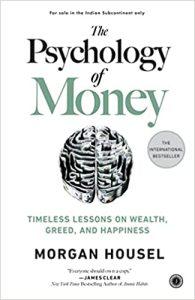 Author: Morgan Housel
Latest Edition: 15 July, 2021
Publisher: Jaico Publishing House
The Psychology of Money is a great finance book that offers some important lessons on wealth, money, happiness, and much more. The author has taken an interesting approach and mentioned how money is about your behavior.
He explains the need for handling money, investing it, or making important business decisions is all about mathematical calculations. He also says that, in real life, financial decisions are not made on a spreadsheet.
People make decisions either in a meeting room or a dinner table where their ego, pride, personal history, and perspective of money matter. For the more this book shares stories of people who have different approaches with money matters.
You can buy this book here.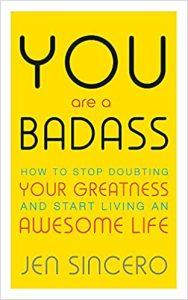 Author: Jen Sincero
Latest Edition: 31 October, 2017
Publisher: Running Press
You are a badass by Jen Sincero has sold over 1 million printed copies. It has become the best and latest self-help classic. Once you start reading the book, you will believe in the power and the need to create positive changes in your lives.
This book is written in a very conversational tone and at the same time, also includes the element of humour. Reading the book will teach you how to fall in love with your life and the ways to handle things that are not in your control.
This book is the most recommended for everyone who is finding it difficult to love themselves.
You can buy this book here.
Conclusion
Whether you are new to financing or are looking for more advice for better financial planning, these best finance books will help you save, invest, and pay your debts easily.
Reading these books will help you increase your awareness about the changes in the industry, develop basic business knowledge, improve your financial intelligence, and at the same time improve your investment skills.
Here we provided the best finance books list which will help you choose the best one!
Happy Reading!
People are also reading: