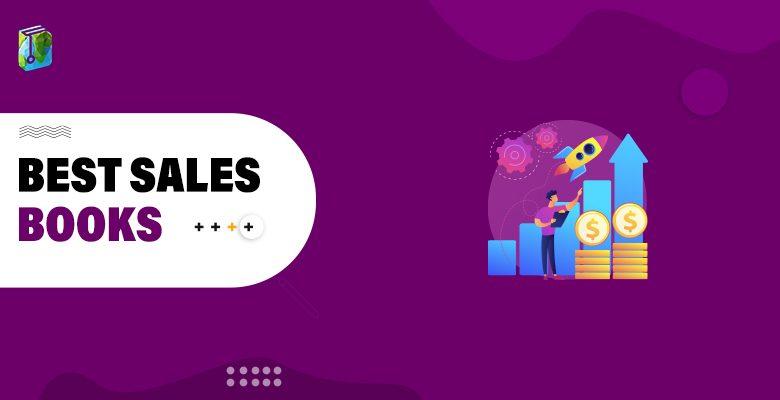 Sales are a result of trust between customers and businesses. It is the trust factor that propels customers to recommend a company to their friends and write good product reviews.
Every single person on this planet should have basic sales skills. Mind you, a good salesperson is a good listener, has great communication and analytical skills, and knows how to create value from scratch. These are key skills you require to succeed in your personal and professional life.
One of the best ways to learn sales skills is through sales books. The internet is replete with books on sales that can help you master selling skills and reach your monthly sales targets. These books will also help you stay updated with dynamic sales tactics.
Since hundreds of books are available, choosing the right one is important yet tricky. Breathe easy, as we list the ten best sales books to help you learn how to sell.
So let us get started!
10 Best Sales Books To Become A Better Salesperson In 2022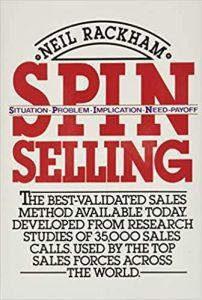 Author: Neil Rackham
Latest Edition: 16 July 1988 (1st Edition)
Publisher: McGraw Hill Education
Spin Selling by Neil Rackham, an International bestselling sales book, has revolutionized high-end selling.
This book is a must-read for everyone who sells or manages a sales force. It is the best book for anyone who wants to understand the call process in detail. The author offers detailed insights on making high volume and high-end sales.
The author offers groundbreaking details on the SPIN (Situation, Problem, Implication, Need-Payoff) strategy. Once you start following the SPIN strategy, your sales volume are likely to go up.
The author has written this book in a simple and conversational tone, making it a good read for everyone from beginners to experts looking forward to becoming better at selling.
If you are the one who is finding it difficult to sell a product/service, then this book will help you move in the right direction.
You can buy this book from here.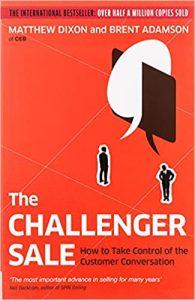 Author: Matthew Dixon and Brent Adamson
Latest Edition: 7 February 2013
Publisher: Portfolio Penguin
The Challenger Sale by Matthew Dixon and Brent Adamson is an International bestseller that has sold over half a million copies.
In this book, the authors share their secret for successful sales. They say that building a strong relationship with your customer is not enough. You should also challenge them.
If you want to become a better salesperson, then this book is for you. Using all the tools mentioned in this book will help you get more loyal customers who will, in turn, help you increase your sales. It will help you explore fresh ideas to become the best at selling.
You can buy this book from here.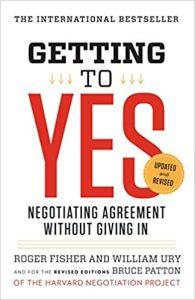 Author: Roger Fisher, William L. Ury, and Bruce Patton
Latest Edition: 3 May 2011
Publisher: Penguin
Getting to Yes is one of the best sales books that focuses on problem solving and negotiation. This book has helped millions of people to get better at negotiating with customers.
The unique book on selling is based on the Harvard Negotiation Project, which deals with all the levels of negotiation and conflict resolution.
It is a step-by-step guide for resolving any conflict and reaching a mutual agreement. This book is a very simple and most accepted book on negotiating and resolving personal and professional disputes without any problems.
It is a well-written sales book and includes examples from real-life scenarios. Since the authors have not used any complex terminologies, it is a great book for anyone and everyone.
You can buy this book from here.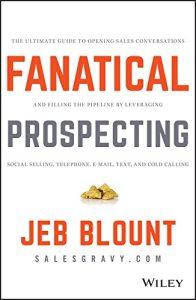 Author: Jeb Blount
Latest Edition: 6 November 2015 (1st Edition)
Publisher: Wiley
Fanatical Prospecting is a practical and eye-opening guide for every sales leader, entrepreneur, and sales executive. The book explains the importance of Prospecting.
Jeb Blount offers a step-by-step guide to his innovative approach to Prospecting that works for people in the real world.
In this book, you will learn the following:
Why the 30-day rule is important for keeping the pipeline full.
The importance of understanding the Law of Replacement to avoid sales slumps.
How to use the Law of Familiarity, which will prevent rejection.
The 5 C's of social selling and the different ways to get the customers to call you.
5 Simple Telephone strategies that will help you get more appointments.
How to increase your callbacks with the help of voice mailing and much more.
If you are keen to get more appointments, sales conversion, and close more sales, then this book would exceed your expectations. It features tried and tested strategies, techniques, and tools that will help to fill your sales pipeline with more opportunities.
You can buy this book from here.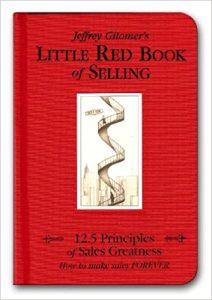 Author: Jeffrey Gitomer
Latest Edition: 14 October 2004 (1st Edition)
Publisher: Bard Press
Little Red Book of Selling by Jeffrey Gitomer is a short, sweet, and straightforward sales book full of answers that will help you understand sales.
The book also includes effective tips on selling. Moreover, Little Red Book of Selling offers information on the sales pitch and calls.
The author uniquely explains marketing and helps you achieve your sales goals.
If you want to learn sales or have any doubts regarding sales, then this book is a must-read.
You can buy this book from here.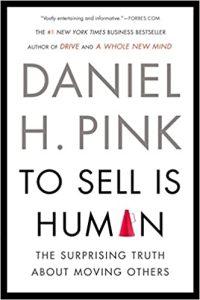 Author: Daniel H. Pink
Latest Edition: 3 December 2013
Publisher: Riverhead Books
To Sell is Human by Daniel H. Pink is there to help readers explore the power of selling.
It is a #1 New York Times Business Bestseller, #1 Wall Street Journal Business Bestseller, and #1 Washington Post Bestseller.
The author offers fresh insights into the art and science of selling. He also reveals the new ABCs of selling, why most people do not become good salespersons, and much more.
The book is original, engaging, and deeply humane. It not only covers art and science but is also a mix of social science, survey research, and stories.
If you are looking for an interacting, informative, and entertaining book that offers deep insights on selling, then look no further.
You can buy this book from here.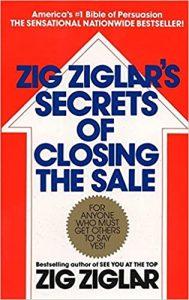 Author: Zig Ziglar
Latest Edition: 1 September 1985
Publisher: Penguin USA
Zig Ziglar's Secret of Closing the Sale teaches the secrets of persuasion and successful salesmanship. It is the most inspirational sales book for everyone trying to sell a product, service, and even an idea.
It is the best book for doctors, homemakers, teachers, parents, ministers, and everyone trying to sell anything. According to the author, persuasion is a very important part of sales. He also teaches how to make people say "Yes."
The book includes:
100+ successful closings for every kind of persuasion.
700+ questions are an eyeopener to help you find new possibilities you may have overlooked.
How to use your imagination to get effective results.
Some of the best professional tips from 100 successful salespeople.
You can buy this book from here.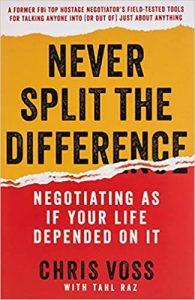 Author: Chris Voss
Latest Edition: 17 May 2016 (1st Edition)
Publisher: Harper Business
Never Split the Difference by Chris Voss is a Wall Street Journal Bestseller. The author uses a proven, game-changing approach to make groundbreaking negotiations in a boardroom or at home.
This book is the best sales handbook that explains the negotiation principles based on Chris Voss's career as a hostage negotiator. The guide offers BTS of dramatic scenarios that reveal the best negotiation strategies.
It also focuses on the importance of emotional intelligence without ignoring the deal-making power. This book is the best one for anyone who wants to learn how to negotiate.
It is the best negotiation book because:
It explains how to understand the other person's mind better.
It offers a step-by-step approach that helps to negotiate properly.
The advice mentioned in this book is effective and easy to implement.
It is a concise read and very straightforward in approach.
You can buy this book from here.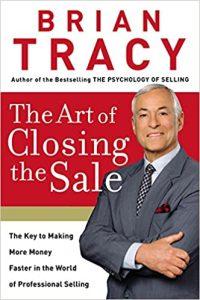 Author: Brian Tracy
Latest Edition: 20 May 2007 (1st Edition)
Publisher: Harper Collins Leadership
The Art of Closing the Sale by Brian Tracy is another best book on sales on the list. The author shares his knowledge on the different ways to maximize your sales results.
This book teaches skills that will help people transform the sales process into a successful one.
The content is straightforward to read and understand and, at the same time, is very attractive. The author has also explained some of the best practices on selling.
It is a must-read sales book for every sales professional looking forward to improving their sales career.
You can buy this book from here.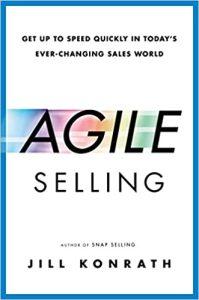 Author: Jill Konrath
Latest Edition: 29 May 2014
Publisher: Portfolio
Agile Selling by Jill Konrath provides some of the most powerful strategies for being proficient in sales in changing situations.
The sales experts offer a plan for both new and experienced salespeople for absorbing new information and mastering the new sales skills.
The readers will learn the mindset, strategies, and habits that help them stay strong while coming up with a sales pitch. Agile Selling is for those who love SNAP selling and selling to big companies.
This book includes chapters on how to extract new information, alongside tools and techniques that help in effective selling. The author has explained effective tactics, tips, and new habits that can be a real game-changer.
You can buy this book from here.
Conclusion
Good sales strategies help get more qualified leads and customers who bring value to your company. To be a successful salesperson, you need to have great communication skills, analysis skills, and listening skills. A great sales professional should also persuade the target audience to choose your product.
One of the best ways to learn sales skills is by reading the best sales books. With hundreds of books available online, you need to ensure investing your time and money in the right one.
Here in this post, we have mentioned the best sales books list, which will help you become a sales expert and, at the same time, stay updated with the latest sales trends.
Happy Reading!
People are also reading: