Books
Best Pregnancy Books To Read In 2022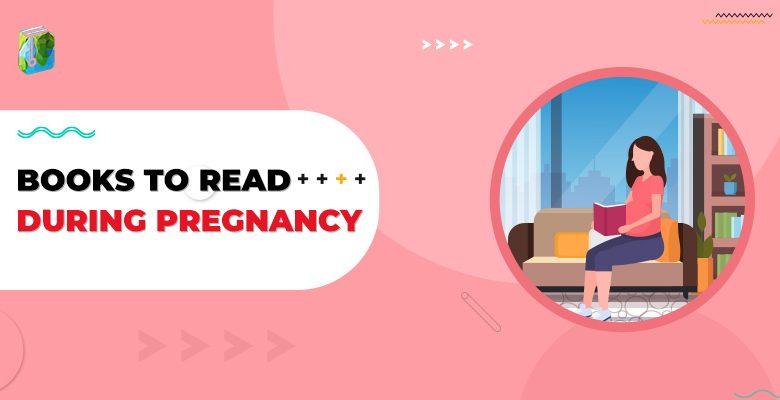 If you are the one who is looking for a complete pregnancy guide that explains how pregnancy happens and everything about the beautiful 9-month journey or want to know how to have a healthy and safe pregnancy, then you are at the right place. Here in this post, we have mentioned some of the best pregnancy books.
Agree or not pregnancy is the most beautiful phase of a woman's life. However, it can be scary sometimes. Moms conceiving for the first time might find it comforting to know what to expect while pregnant. On the other hand, moms who are conceiving for the second time might want to refresh their knowledge on eating healthy, exercising daily, and some breastfeeding tips.
Pregnancy books offer not only clinical information but also want someone to explain their first-time pregnancy experience. In this post, we are presenting the 10 best books to read during pregnancy!
So let's get started!
Best Pregnancy Books
Here in this section, we have mentioned the best pregnancy books which will help you during your pregnancy journey.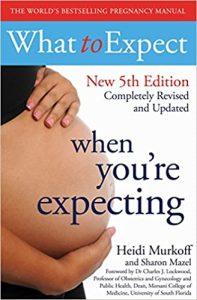 Author: Heidi Murkoff
Latest Edition: 1 May 2016
Publisher: Simon & Schuster
What to Expect When You're Expecting by Heidi Murkoff is read by 93% of the women who were having a baby. This is one of the best books on pregnancy has sold over 18.5 million copies and is known as the most influential book for the last 25 years by USA Today.
The latest edition of the book offers some important information, insights, and advice. The latest edition of this book includes:
Advice for to-be dads.
Newly updated medical coverages including prenatal screening and safety medications during pregnancy.
The new section discusses postpartum birth control.
Recent lifestyle trends include juice bars, raw diets, push presents, baby bump posting, health food fads, GMOs, and more.
An additional chapter on IVF pregnancy, multiple pregnancies, breastfeeding while being pregnant, water and home births, and C-sections.
Tips for the new generation of mothers and fathers. The author answers all the questions every expecting parent could have with warmth, humor, and empathy. She provides answers to all the questions based on the ever-changing pregnancy and birth practices.
You can buy this book here.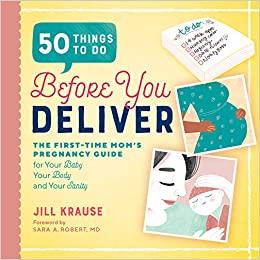 Author: Jill Krause
Latest Edition: 3 April 2018
Publisher: Rockridge Pr
50 things to do before you deliver by Jill Krause who is the creator of the award-winning pregnancy blog called Baby Rabies and mom of four.
This is one of the good books to read in 2022 for pregnant women that narrow down the vast concept of pregnancy advice to 50 specific and important points or steps that will improve confidence and increase peacefulness before the baby comes into the world.
Unlike the other pregnancy books for women conceiving for the first time, it includes all the necessary and helpful pregnancy facts. The author mentions a complete guide to actionable advice and tools that will be useful.
50 Things To Do Before You Deliver offers the following:
50 Trimester-by-trimester task covers the most important things mother-to-be should focus on
Some relevant and creative tips for using technology to track, document, and learn about pregnancy.
Free advice from other mothers, OB-GYNs, and midwives including some guest contributions from Amy Morrison and Bryn Huntpalmer.
Although there are more than hundreds and thousands of pregnancy books available online, 50 Things To Do Before You Deliver is a practical guide that empowers and prepares you during pregnancy.
You can buy this book here.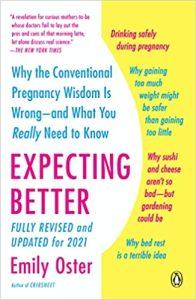 Author: Emily Oster
Latest Edition: 24 June 2014 (1st Edition)
Publisher: Penguin Books
Expecting Better by Emily Oster, an award-winning economist who proves that pregnancy rules are misguided and sometimes wrong.
Since Oster is a mom-to-be, she discloses the pregnancy myths using critical thinking. She uses Economics and explains how we get what we want.
In this book, the author offers some hard facts and real-time advice that a doctor or any pregnancy book will not offer. She explains everything, from the effects of caffeine and tobacco to the dangers of gardening which we might ignore.
As we all know, a mother-to-be will be more concerned about her baby and their health but will feel less anxious if they are informed. Expecting Better is a book for every pregnant woman who wants to enjoy a healthy and relaxed pregnancy.
You can buy this book here.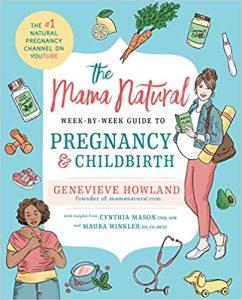 Author: Genevieve Howland
Latest Edition: 25 April 2017
Publisher: Gallery Books
The Mama Natural Week-by-Week Guide to Pregnancy and Childbirth by Genevieve Howland is from the most popular YouTube Channel Mama Natural, which is the first week-by-week natural pregnancy book for mommies-to-be.
This is one of those books on pregnancy that offer a modern approach to pregnancy and childbirth. The word "natural" relates to the fact that pregnancy and birth are normal and that having a baby is the most beautiful biological process, not a medical condition. The book also includes some recent research that explains how a natural birth can change the life of both mother and the baby.
This book on pregnancy includes:
Weekly advice and tips for a healthy pregnancy.
Detailed vital nutritions to consume.
Natural remedies for most common and troubling pregnancy symptoms
Do's and Don'ts during pregnancy.
You can buy this book here.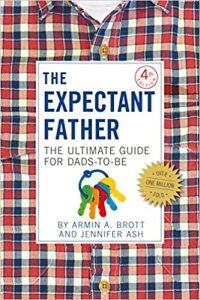 Author: Armin A. Brott & Jennifer Ash
Latest Edition: 25 May 2021 (5th Edition)
Publisher: Abbeville Publishing Group
The Expectant Father is a best-selling pregnancy book for men read and trusted by millions of dads-to-be and their partners.
This month-by-month pregnancy guide provides facts and advice that will help you understand your baby's development, the different ways to support your partner, and get prepared for the joys and challenges of fatherhood.
The book ends with two best sections: one on labor and delivery and the other on how to get prepared for the first few months after the baby has arrived.
The fifth edition of this New York Times bestseller is updated with the latest information on fertility, prenatal care, delivery, balancing work life and personal life, financial planning, and more. It also includes some detailed research and real-life experiences of hundreds of mothers and fathers.
One of the most unique features of this book is that it is illustrated with detailed cartoons. The book is pretty easy to read and is highly recommended for all the dads-to-be.
You can buy this book here.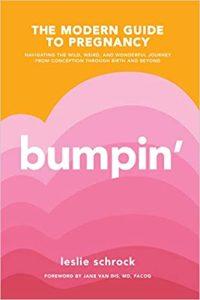 Author: Leslie Schrock
Latest Edition: 17 December 2019
Publisher: Tiller Plus
Bumpin' by Leslie Schrock is one of the smart, approachable, and best pregnancy books that offers a practical guide to parents who are looking for a scientific and individualized approach to pregnancy. This book won the National Parenting Award 2020.
If you feel overwhelmed and confused by conflicting advice then Bumpin' will help you transform your pregnancy journey into one of the most confident and optimistic ones.
Since Leslie Schrock has experience of over a decade of offering advice to companies on women's healthcare and technology, she has converted all her pregnancy research into a comprehensive guide that will tell you everything- from conceiving to newborn months.
The book includes:
Overview of each trimester from zero to the postpartum period and getting back to back.
The real facts about age and fertility and different ways to manage the problems that arise during and after pregnancy.
Detailed research on topics such as vaccinations, exercise, and breastfeeding.
The science behind the physical changes, leaks, sweats, and other unexpected pregnancy symptoms and the different ways to manage them which will improve your long-term health.
The challenges of getting back to work after a long maternity leave.
Unique advice for partners.
Some effective budgeting, finance, baby registry, and hospital checklists.
This complete and comprehensive pregnancy book will help and prepare you before and after you give birth.
You can buy this book here.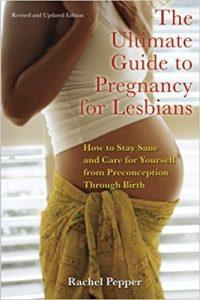 Author: Rachel Pepper
Latest Edition: 1 January 2005
Publisher: Cleis Press
The Ultimate Guide To Pregnancy For Lesbians is one among the insightful books to read in pregnancy full of humor written by Rachel Pepper who herself went through the roller coaster of conception. This book is a complete step-by-step guide that includes all the information- from your first ovulation kit to the first week after your baby is born.
This easy-to-read guide is a go-to place if you are looking for updated information and advice on everything you need to know. It includes:
Analyzing your body's fertility signs
Preconception planning for singles and couples
Selecting a sperm bank or donor
Inseminating to maximize your pregnancy chances
Fertility drugs
Sex, desire, and self-esteem during pregnancy
Protecting the legal rights as a lesbian family
Setting up family roles
Everything about labor, birth, and welcoming the baby
Lesbian-friendly sperm bank and clinic, and more
You can buy this book here.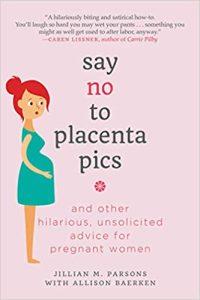 Author: Jillian M. Parsons & Allison Baerken
Latest Edition: 17 April 2018
Publisher: Skyhorse
Say No To Placenta Pics is an ultimate uncensored pregnancy guide written by two best friends. This book is for all the moms-to-be which will help them get through the next nine months. Both the authors Allison and Jillian explain the learning curve from the first trimester to after birth.
Moreover, it also discloses all the myths in this self-help book exploring the issues about motherhood no one else would disclose.
The book includes:
The anti-sex appeal of the maternity clothing
Surviving the high school experience of online mom groups
Avoiding the urge to share on Facebook
Finding the right angles to shoot on your maternity photoshoot
Listing to another birth story from a stranger
The book to read during pregnancy is relatable and is the talk between two women who explain everything about modern-day maternity and what it feels like to be a mother.
You can buy this book here.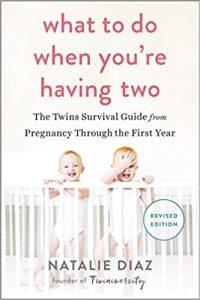 Author: Natalie Diaz
Latest Edition: 3 December 2013
Publisher: Avery
What to Do When You're Having Two is a book by Natalie Diaz, the founder of Twiniversity. Natalie offers an essential update about having twins. The updated version of this pregnancy book offers information on twin pregnancy, tandem breastfeeding, and how to stay sane after giving birth.
It is a definitive guide for expecting and new parents of twins. The book includes everything about breastfeeding, sleep, gear, and having twins when you already have one. Apart from this, the book includes:
Creating a birth plan for your twins
How to maintain a realistic sleep schedule
Ways to manage tandem breastfeeding
Having a stock of everything you will need
Build a special bond with both the kids
What to do when you're having two is a must-have accessible, humourous, and informative must-have book for every parent of twins.
You can buy this book here.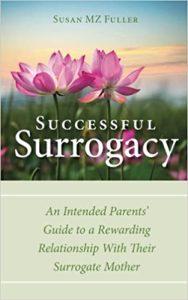 Author: Susan MZ Fuller
Latest Edition: 21 October 2015
Publisher: Roosevelt Academy Press
Successful Surrogacy by Susan MZ Fuller is the one and only book of it's kind that includes information about infertility. It is a first-hand book that explains the gestational surrogacy process from the beginning to the end. The book is written from the point of view of the surrogate mother. Moreover, the author also addresses all the concerns and questions about surrogacy.
Since this book is written by Susan MZ Fuller who was a seven-time gestational surrogate mother for six different couples, this book is great for couples who are considering using surrogacy to build a family.
Successful Surrogacy also helps the couples to select a surrogate mother who is the best match for them and is ready to go through the whole process. It is a step-by-step toolkit full of information for everyone who is starting the surrogacy process.
You can buy this book here.
Conclusion
Pregnancy is the best feeling for every woman and at the same time, the nine months can be very overwhelming.
When you are conceiving for the first time you might want someone to guide you through the whole process of pregnancy and even after your child is born. Not only first-timers but also women conceiving for the second time might want to stay updated with all the medical and healthy diet updates.
What can be better than updating yourself with the help of books? Pregnancy books can be the best resource for every mommy-to-be.
Here in this post, we explained the Best Pregnancy Books to read! These books include books for twins, lesbians, diet, checklist, books for the father-to-be, and more.
FAQs
Q.1 Are pregnancy books helpful?
Ans. Yes. If you are unable to go to offline classes, it's a great way to learn techniques from books.
Q.2 How much weight will I gain when pregnant?
Ans. Approximately 10-15kgs.
Q.3 Which foods should a pregnant woman avoid?
Ans. One must not intake oily and fried food items. Try eating as healthy as you can.
Q.4 How can I stay fit during pregnancy?
Ans. Do not leave exercise and yoga during pregnancy. It is the best method to maintain a healthy body and mind.
People are also reading: