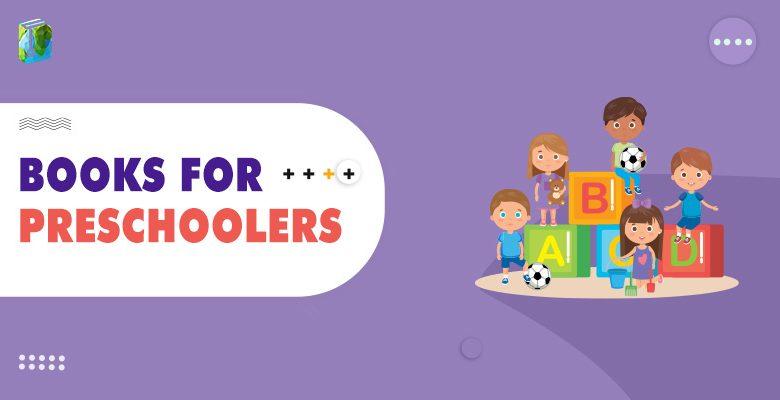 The preschooling stage is amazing! At this age, your kid's attention span is longer, and their background knowledge is vast. So it is important to choose some entertaining and informative fun books for them. This is the right stage where you read plenty of books to your kids and start bonding over storytime.
Since there are more than hundreds of preschooling books available online, here are a few tips for choosing the right book for your kid:
You need to look for a book with an exciting and relatable story.
Ensure the book uses engaging language and helps the kids learn new words.
The children's books should also include all the information about the different cultures in our world.
It should be easy to read and not lengthy.
Ensure the book has pictures and appealing visual designs to keep the kids engaged.
Keeping these factors in mind, here we have enlisted the ten best preschooling books that are easy-to-read and entertaining. At the same time, add value and teach your kids different life lessons.
So let us get started!
10 Best Books For Preschoolers In 2022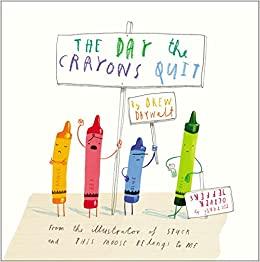 Author: Drew Daywalt
Latest Edition: 27 June 2013
Publisher: Philomel Books
The Day the Crayons Quit is the most humorous and colorful #1 New York Times Bestselling book for preschoolers. It is a must-read book for every preschooler.
This book revolves around Duncan, who wants to color, but he finds only letters when he opens the crayon box. All of them are screaming the same thing- "We have had enough, and they quit!"
Full of giggle-inducing text written by Drew Daywalt describes what Duncan can do to convince all the crayons and get them back to doing what they are best at.
The book is written in a letter format and teaches some of the best ways to use a crayon. The Day The Crayons Quit is one of the perfect gifts for new parents, baby showers, back-to-school, and birthdays.
You can buy this book from here.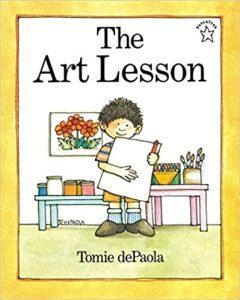 Author: Tomie dePaola
Latest Edition: 21 December 2001
Publisher: Puffin Books
The Art Lesson is, written and illustrated by Tomie dePaola, is another best book for preschoolers. The book is based on the artist's own experiences of growing up and it offers a glimpse into his past.
The picture book is filled with eye-catching drawings as the walls of Tommy's parents and grandparents. It sends an inspirational message to all drawing enthusiasts to fulfill their dreams.
This is the best book for every kid who feels demotivated and does not believe in themselves. The author also teaches not to give up on their dreams at a very young age.
You can buy this book from here.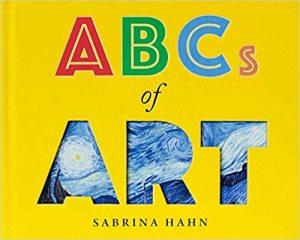 Author: Sabrina Hahn
Latest Edition: 8 October 2019
Publisher: Sky Pony
ABCs of Art is a classic ABCs book for children and one of the best preschoolers in 2019. The main aim of the book is to teach kids alphabets with fine art.
Since the book includes some of the best iconic paintings, it helps to spark your child's creativity and curiosity. This storybook includes a collection of Leonardo da Vinci, Vincent van Gogh, Mary Cassatt, and more.
The author has explained everything in an entertaining and rhyming way, including colorful text, which will inspire the readers to love art, learn alphabets, and discover new words by finding objects in the painting.
You can buy this book from here.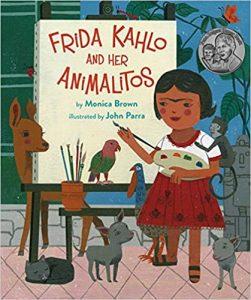 Author: Monica Brown
Latest Edition: 5 September 2017
Publisher: NorthSouth Books
Frida Kahlo and Her Animalitos is the best book for preschoolers written by Monica Brown and illustrated by John Parra.
This book revolves around the life of the most famous painter, Frida Kahlo, and the animals who inspired her art and life.
It grabbed the attention of Mexicans and their culture. John Parra designed all the illustrations full of bright colors and eye-catching drawings.
If you are a parent who wants to ensure their child falls in love with animals and, at the same time, add paint to their hobby, then Frida Kahlo and Her Animalitos is a great book for you.
You can buy this book from here.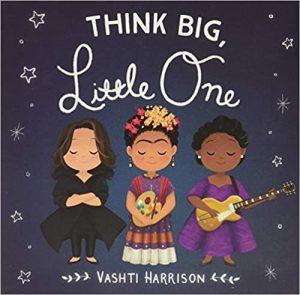 Author: Vashti Harrison
Latest Edition: 1 October 2019
Publisher: LB Kids
Think Big, Little One is written by a New York Times Bestselling author Vashti Harrison. It is a beautiful book that will teach your dreamy little munchkins to follow all their ideas and dreams.
The book is full of colorful illustrations that explain that dreams can be accessible and aspirational. The author also motivates them and makes them believe that they can grow up and do something amazing.
Moreover, the book is full of simple introductions of women who have changed the world for good. This book is not too wordy, making it the best recommended for toddlers.
If you want a motivational book for preschoolers, then this book is for you.
You can buy this book from here.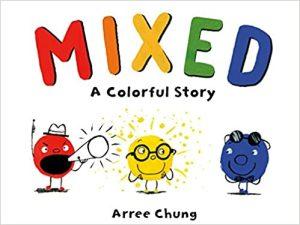 Author: Arree Chung
Latest Edition: 3 July, 2018
Publisher: Henry Holt and Co.
Mixed: A Colorful Story by Arree Chung is a book that revolves around colors. The author narrates three colors: Red, Yellow, and Blue.
All colors are special in their way and live in harmony until one day when red says "Red is the Best!" and the war starts. This is when all the colors decide to separate. Is there anything that they can do to live in harmony again? Read about it in the book!
This inspiring book for preschoolers is all about colors, tolerance, and embracing the differences. It is a beautiful story that teaches children about the importance of colors.
The author also says that the world is colorful when different colors mix instead of going away from each other. Explore more of this fun book and purchase your copy now!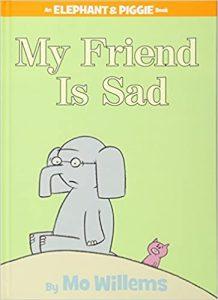 Author: Mo Willems
Latest Edition: 1 April  2007
Publisher: Hyperion Books for Children
My Friend Is Sad by Mo Willems is centered on two best friends, Gerald and Piggie.
Gerald is careful and responsible, while Piggie is just the opposite. Gerald can make everyone smile and take care of everything, whereas Piggie fails to do so.
In My Friend is Sad, Gerald, the elephant, is down in the dumps. However, Piggie is determined to make him happy by dressing up like a cowboy, a clown, and even a robot.
But what will it take to make the elephant happy? The answer behind the real happiness of Gerald lies in his smile.
Read this book to find the answers! You can buy this book from here.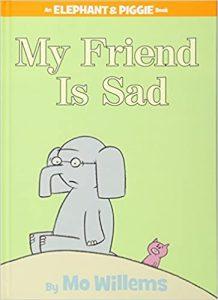 Author: Tom Percival
Latest Edition: 3 September 2019
Publisher: Bloomsbury Children's Books
Ruby Finds a Worry by Tom Percival is a picture book that explains what to do when you cannot stop worrying. It is perfect for young readers who are under stress.
This story is a wonderful springboard for talking to children about emotions and anxieties. It is a priceless lesson for any child or adult in a very child-friendly manner.
This is one of the best books for preschoolers in the Big Bright Feeling series. The other books in the series are – Perfectly Normal, Ravi's Roar, Meesha Makes Friends, and Tilda Try Again.
If you are looking for a captivating tale on happiness, being yourself, and the magic of learning your best life, then this book is for you.
You can buy this book from here.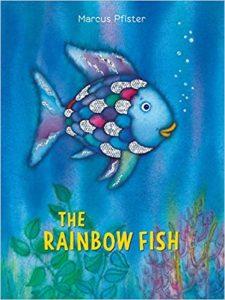 Author: Marcus Pfister
Latest Edition: 27 January 1999
Publisher: NorthSouth Books
The Rainbow Fish is an international bestseller and a modern classical book for preschoolers.
Each page in this book has eye-catching foil stamping, glittering on every page, and is appealing to children.
The story revolves around a beautiful fish who learns to make friends by sharing his most precious possessions. Interestingly, this book has won many awards- A Christopher Award Winner, Winner Of The Bologna Book Fair, and more.
The Rainbow Fish is a highly-recommended book for preschoolers. The illustrations mentioned in this book are fantastic and is the best one for kids.
You can buy this book from here.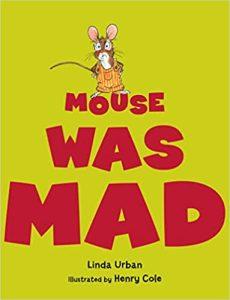 Author: Linda Urban
Latest Edition: 20 March 2012
Publisher: Clarion Books
Mouse Was Mad by Linda Urban is a book on self-expression and anger management. It is both sweet and sly, and the animals in this book are irresistible.
Bear stomps, hare hops, bobcat screams, and what does a mouse do? He cannot find the right way to get over the anger. Who knows the best way to be mad?
However, he finds out the best way to calm himself. Soon after, he realizes that his way out can be beneficial for all of them. This simple-to-read and short book are designed for kids to teach them how to express their anger and frustration in the right way.
You can buy this book from here.
Conclusion
Preschool is when your kids get exposed to learning new words. It is the right time you start reading books to them. You need to know that kids who go to preschool do not understand lengthy and wordy books. Therefore, you must purchase colorful, fun, and short-read books for them.
Moreover, as a parent, you need to ensure that you teach some important life lessons to your kids. With the help of such books, you can impart that knowledge. It further helps to shape the mind of a child positively.
To help you find the right book for your kids, here we list the ten best books for preschoolers; every kid should read at least once.
We hope that the information above helps you in the best way possible.
Happy Reading!
People are also reading: