Books
What are the Importance of Books? [Benefits of Reading Books]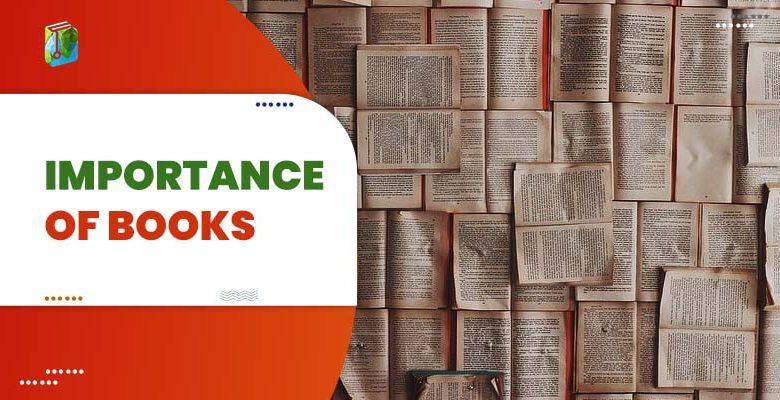 Introduction
'There is no friend as loyal as a book' – Ernest Hemingway
Books are a gateway to the world of imagination and education that no one else can impart. They help you to understand life from a different perspective. Furthermore, there are a plethora of benefits associated with reading books. The importance of books cannot be limited to the fact that it helps you gain knowledge, but there are other factors as well. Factors such as boosting intelligence, memory, enhancing speaking skills, writing skills, and reading. 
This post presents various factors that help to understand the importance of books and why you should read them! 
Let's dive in!
Importance of Books
Every kind of book comes with plenty of information and knowledge that helps you to widen your knowledge base. Not just academics, there are various kinds of novels that you can read and learn a lot about life. 
On the one hand, academic books help you understand our history, geography, cultures, our past that prevailed centuries ago. On the other hand, novels with different genres, such as fiction, non-fiction, love, horror, mystery, etc., help you enter the imaginative world where you create your characters and relate to the story. Such novels entertain you and teach you life lessons! 
Reading fiction can make you a great decision-maker and increase emotional intelligence. 
Moreover, you can find any kind of book you want as there are thousands of options! 
Interesting Facts About Books
The book with the longest title has 3777 words.

Bill Gates read 50 books each year.

The fear of running out of reading material is known as 

abibliophobia

.

The character of Alice in Alice in Wonderland is about a real girl.

Theodore Roosevelt, the former president of the United States of America, had a habit of reading at least one book per day.

The very first novel was compiled in the first century AD.

Marcel Proust composed the longest-written novel ever.
Benefits of Reading Books
There are plenty of advantages to reading books. We are mentioning them below.
1. Emotional Intelligence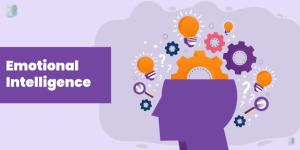 There are many characters in a story. With ample emotions, the reader connects with the storyline's characters while reading a book. It helps to understand the perspective of the author and the world. Therefore, it molds a person to be open to different emotions. 
2. Gain Knowledge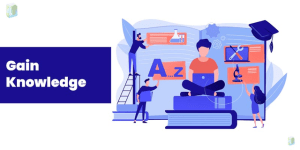 Academic books help you understand your past, cultures, traditions, historical events, geography, etc. It makes you aware of your past, present, and future. 
By reading such books, you can become an aware and intelligent individual who knows what is happening worldwide. Furthermore, it helps you gain confidence by sitting in the company and talking to others. 
As it is said, 'education is power.' Books help you gain that! 
3. Enhance Vocabulary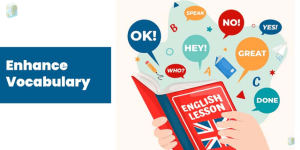 The importance of books is also directly linked to enhancing your vocabulary. Books are the best source to learn new words interestingly. You do not have to mug up the words when you read a story, but you can retain them automatically. This is the beauty of storytelling. It imparts entertainment and knowledge at once!
According to statistics, teenagers who read books know 26% more words than those who don't! 
4. Books are Therapeutic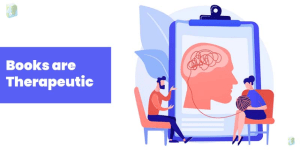 Reading books is like therapy. They help you to transform your mood and lighten it. There are different genres, so you can pick the one you relate to most! 
Moreover, books inculcate mindfulness and divert your mind from negativity. It refocuses your mind and allows it to enter another dimension. 
5. Improves Writing Skills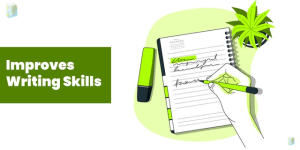 After reading books, an individual can see changes in their writing skills. The way of writing changes, and so do the skills.
Every book has a different way of writing, as per the author. Academic books teach you how to be more professional and formal. Whereas novels help you understand the art of writing, giving expressions, creating drama, etc. 
One thing is for sure, you will enhance your writing skills no matter which book you choose to read!
6. Builds Confidence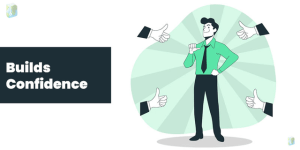 Reading books helps an individual to grow. In addition, reading novels helps you to understand various social scenarios. It further gives you the confidence to handle real-life situations. 
When you study the world, you become more aware of what is going on around you. That boosts confidence. 
Therefore, it is easier for a person to hold conversations while sitting with a group of people.
7. Helps in Creativity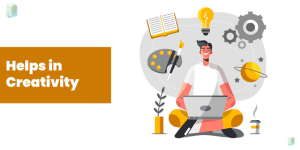 There are various stories and characters in a book. It helps you to create a world of your own using your imagination. This practice develops imaginative skills in a person. Therefore, an individual becomes more creative in real-life. 
8. Helps in Decision-Making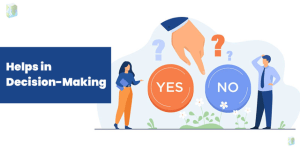 A person who reads books is comparatively a better decision maker than someone who does not. The reason is that a story consists of plenty of situations that help to build a person emotionally, professionally, and personally. This change can be easily implemented in real-life situations.
Hence, if you wish to be spontaneous and, at the same time, a thoughtful decision-maker, books are your answer! 
9. Improves Reading Skills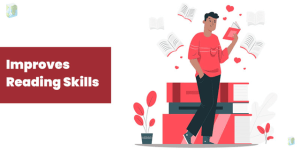 One of the most important points in the importance of books is the improvisation of reading skills. Books help you improve your grammar and provide more grip on the language. 
10. Kills your Boredom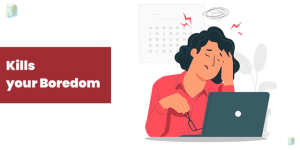 Whenever you feel monotonous during your daily routine, it's best to pick up a book! Reading a book kills the monotony and helps you spend quality and entertaining time. 
It is one of the most beneficial hobbies. Moreover, it provides you with overall personal development! So, make books your good friend and enjoy the benefits! 
Quotes on the Importance of Books
Reading allows us to see and understand the world through the eyes of others – Chris Riddell

There is no problem that a library card can't solve. – Eleanor Brown

If you wish to renew your mind, read. – Lailah Gifty Akita

Libraries, in the past, the present, and the future, are the memory and workshop of humanity. – Christian Lauersen

A library card is a powerful weapon to change lives. With it, we learn how to value what we have, mourn what we have lost, and dream of what we might become. – Val McDermid

Books and doors are the same things. You open them, and you go through into another world. – Jeanette Winterson

A book is a device to ignite the imagination. – Alan Bennett

One of the greatest gifts adults can give – to their offspring and their society – is to read to children. – Carl Sagan

A library doesn't need windows. A library is a window. – Stewart Brand

I read so I can live more than one life in more than one place. – Anne Tyler
Conclusion
As you can see, various factors define the importance of books. An individual changes in many ways by reading books. Both academic books and novels have their advantages. Therefore, start reading books and see the changes in yourselves! 
This post helps you understand the importance of books and their benefits. Moreover, we hope that you find the right choice of reading material that resonates the best with you! 
Happy reading!
People are also reading:
Frequently Asked Questions [FAQs]
Question: What is the importance of books in our life?
Answer: Books teach us many life lessons. They make us understand love, hardships, relationships, fear, etc. In addition, a person also becomes more aware of the past, present, and future. 
Question: How do books impact your life?
Answer: Books play a vital role in our lives. They help us widen our perspective and make us knowledgeable.
Question: Are books the only source of learning?
Answer: No, there are various other ways of learning, such as online channels and podcasts.
Question: Do books increase knowledge?
Answer: Books are one of the most important sources of knowledge. You can read various books on different topics to gain information.
Question: How do books change us?
Answer: Books help in the overall development of an individual's personality. Therefore, it changes us for good.