Books
10 Best Sudha Murty Books You Must Read in 2023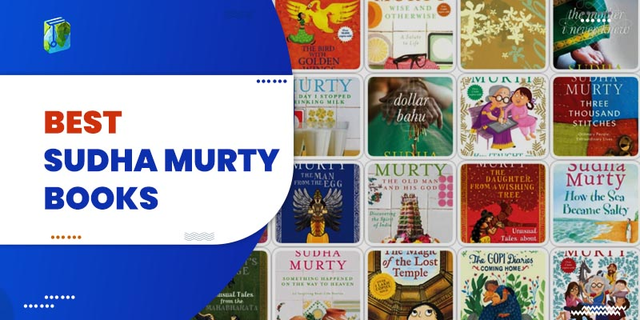 Sudha Murty is a very popular writer and philanthropist. She is an Indian educator, author, and co-founder of Infosys. Her love for writing prompted her to compile books. She has written several books on different topics that are simple but contain thought-provoking messages. check here the 10 Best Sudha Murty Books.
'Mindset has more power than anything else in the world' – Sudha Murty
Sudha Murty has won several accolades in her life and continues to win. She is a recipient of:
Padma Shri
Daana Chintamani Attimabbe Award
R.K. Narayana's Award for Literature
National award from Public Relations Society of India for outstanding social service to the society
Raja-Lakshmi Award
Crossword Book award
Interesting facts about Sudha Murthy
She is very fond of movies and watches 250+ movies in a year. In addition, she also acted in a Marathi film known as Pitruroon
She was the first female engineer hired at Telco Tata.
She published her first book at the age of 29.
She received a gold medal from the Institution of Engineers in India
She can write both in Kannada and English languages
Best Sudha Murty Books
In this post, we will mention her 10 top Sudha Murty Books with their respective summaries.
How I Taught My Grandmother to Read
Grandma's Bag of Stories
The Magic of the Lost Temple
Wise and Otherwise
Mahashweta
Dollar Bahu
House of Cards
The Bird with Golden Wings
The Day I Stopped Drinking Milk
The Mother I Never Knew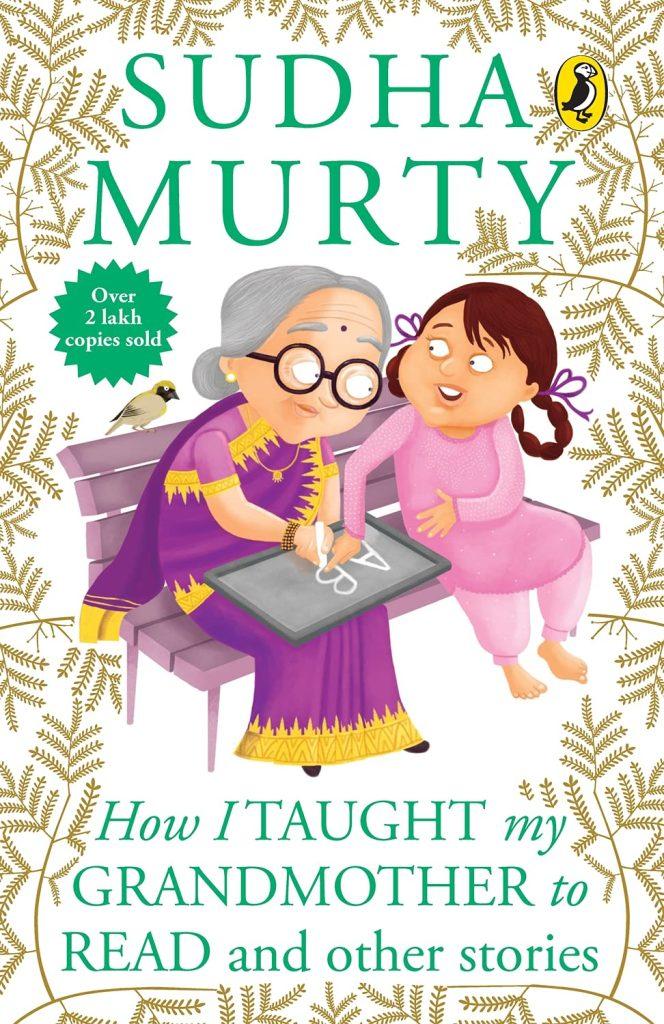 This book contains 25 different stories. Sudha Murty has taken a lot of anecdotes from her own life in this book. With all the stories, she wishes to teach the readers valuable lessons about life. Moreover, there are many touching tales about her grandmother when she was 12 years old. Her grandmother asked her to teach her the alphabet.
All the stories have humor and are effortless. They are from her childhood to being a teacher and then a mother. Interestingly, her mother always asked her to save money, which helped her start the MNC Infosys with her husband later in life.
Furthermore, she shared some life experiences when she traveled with the President on the train and met with JRD Tata. Overall, this is a very interesting read giving an insight into her personal life and teaching valuable lessons along the way.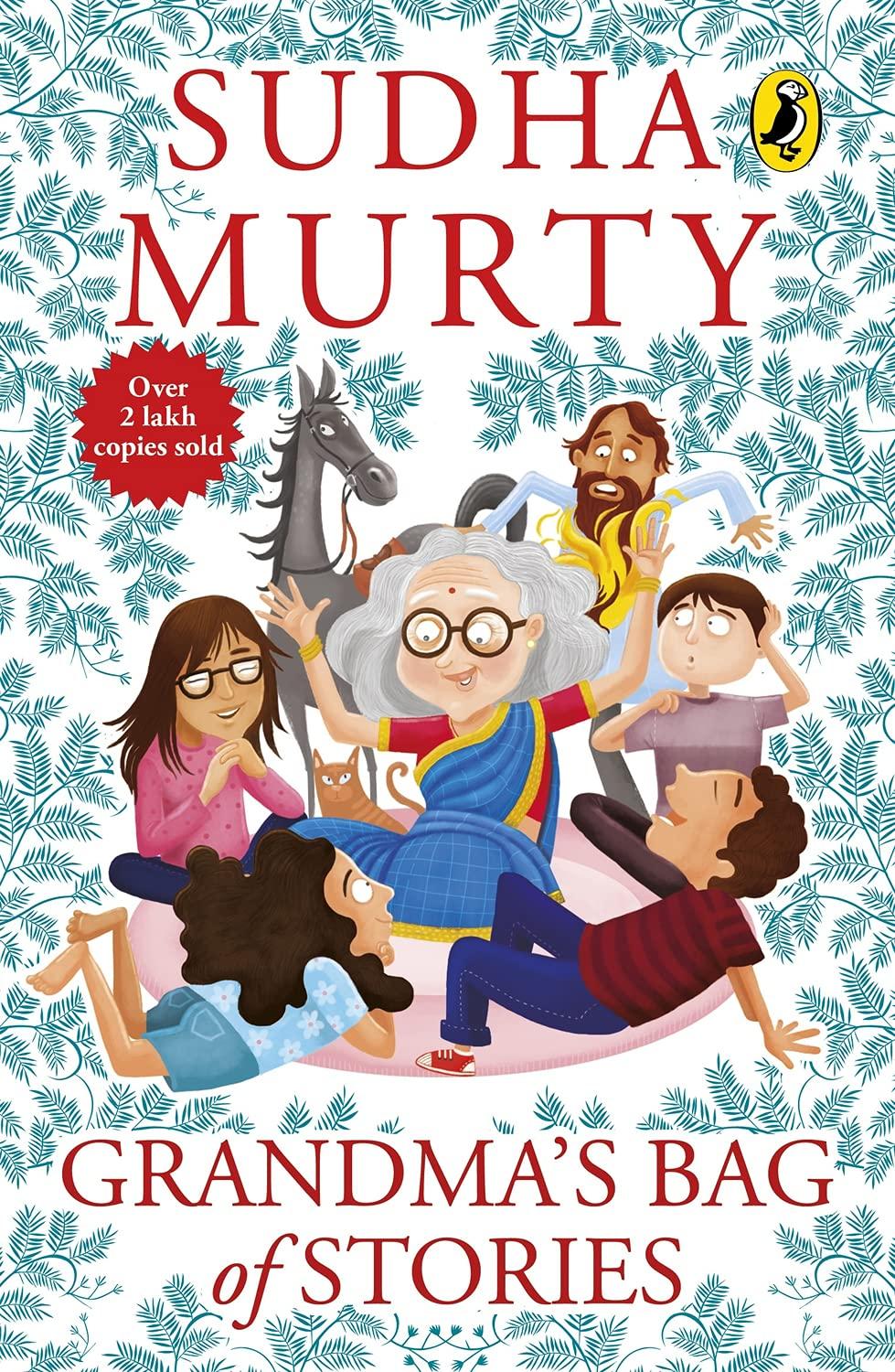 This book is very delightful. It is recommended for children who are above the age of five. The book revolves around childhood memories. The story begins with her grandfather and grandmother's house and their house in Shiggaon.
Her grandmother has a big bag of stories and narrates many tales. The stories include princesses, kings, monkeys, hidden treasures, etc. The pages are vivacious, and the illustrations are appealing.
Moreover, the language of the book is simple and extremely easy to read. It helps young readers to enjoy and enter the world of imagination and have a fun time.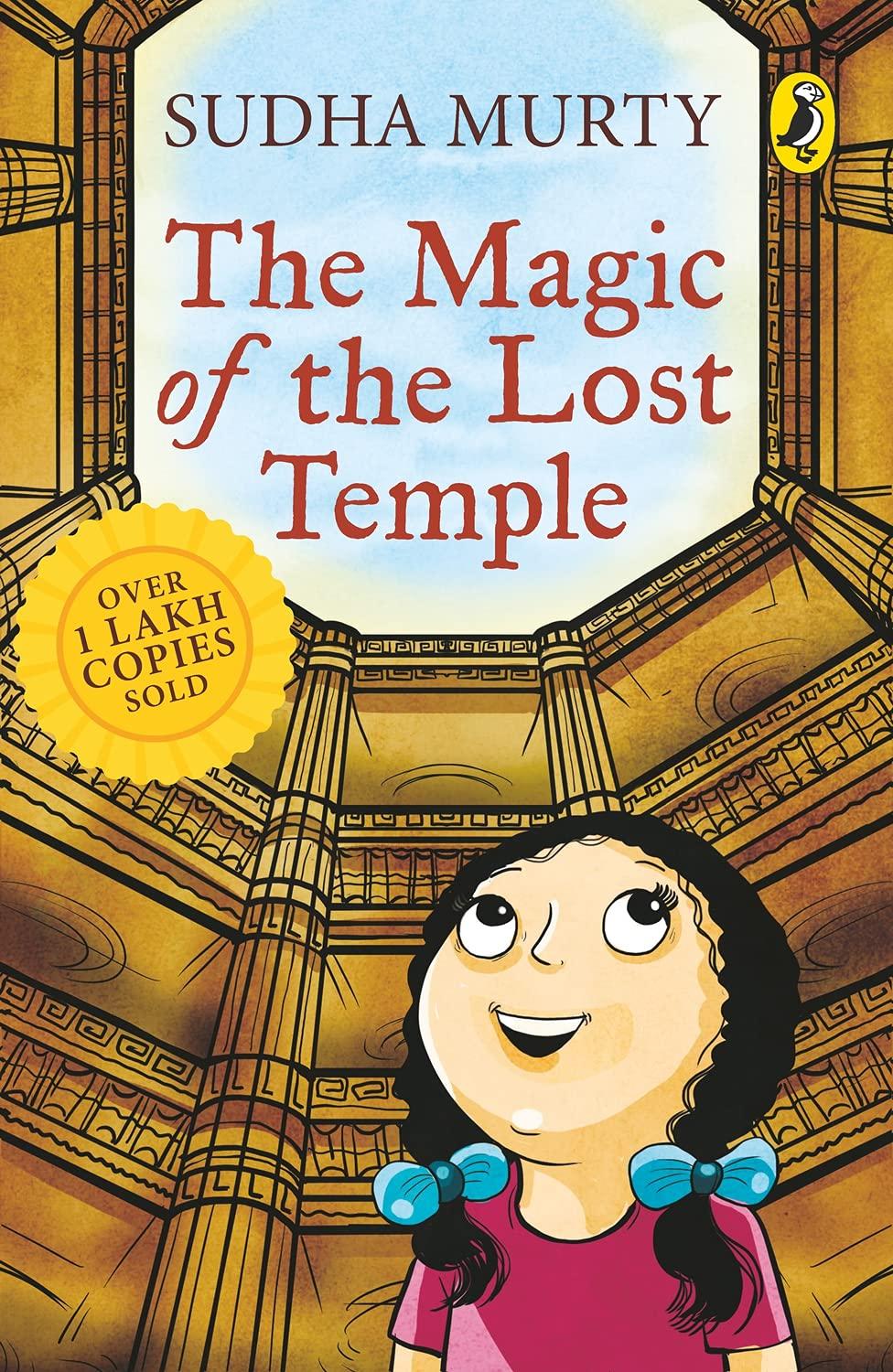 This story is about the magic in the lost temple of Karnataka. Nooni, a city girl, travels to find answers to her curious questions. Previously she was engaging in work like papad making, organizing picnics, learning cycling, etc.
However, one day she finds an ancient step well in the forest. She has a lot of questions in her mind. Hence, steps into this adventure of finding answers. The entire story revolves around how she talks to her grandparents about it and manages to unfold this mystery herself.
This is a fun and entertaining read. Young children and even parents enjoy it!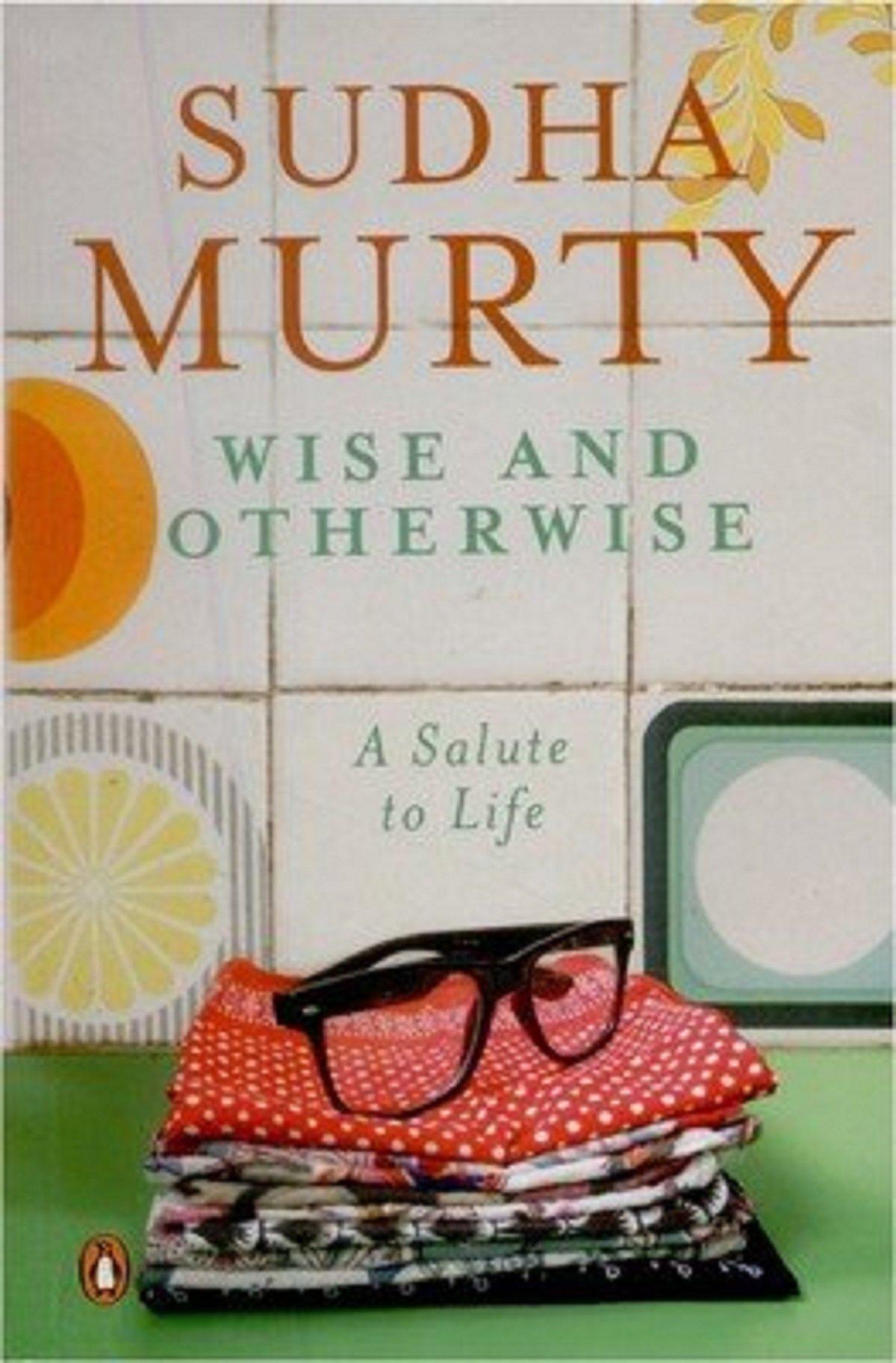 This book explains the different shades of human nature. It is a highly intriguing and interesting read. This book has sold over 30,000 copies in English.
The stories are about a man who leaves his old father in an old age home, the experience of a sick woman on her deathbed, and much more. All the stories talk about some important lessons that we must incorporate into our lives to stay grounded.
In addition, the stories talk about generous and mean people and explain the experiences with her humor and straightforwardness, which is unbelievable. This book is an eye-opening book and was first published in 2002. You must give it a try at least once in your life!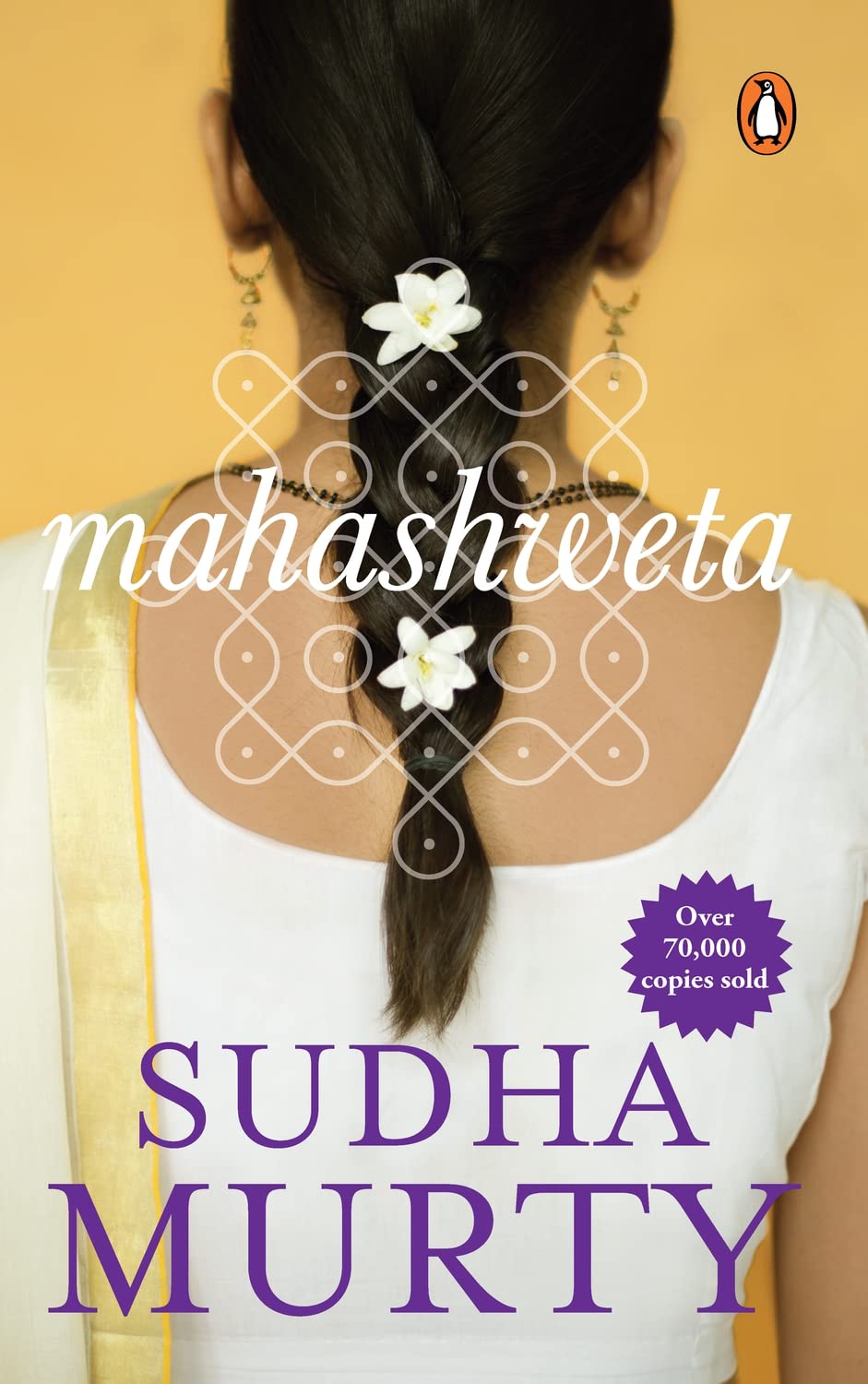 This is a very inspiring story about resilience and courage. Anupama discovers a small white patch on her arm, which is discovered as leucoderma. This ends her marriage, and her uncaring husband and in-laws force her to return to her parent's home.
Moreover, society starts ostracising her, and she receives taunts about her skin condition. The social stigma of a married woman residing with her parents is causing a lot of jibes at her. However, she was high on determination and decided to rebuild her life. She goes to Mumbai and becomes successful and earns respect.
This story provides hope to the victims of such social behavior prevailing in society even today. Overall, it's a very touching story that you must give a read!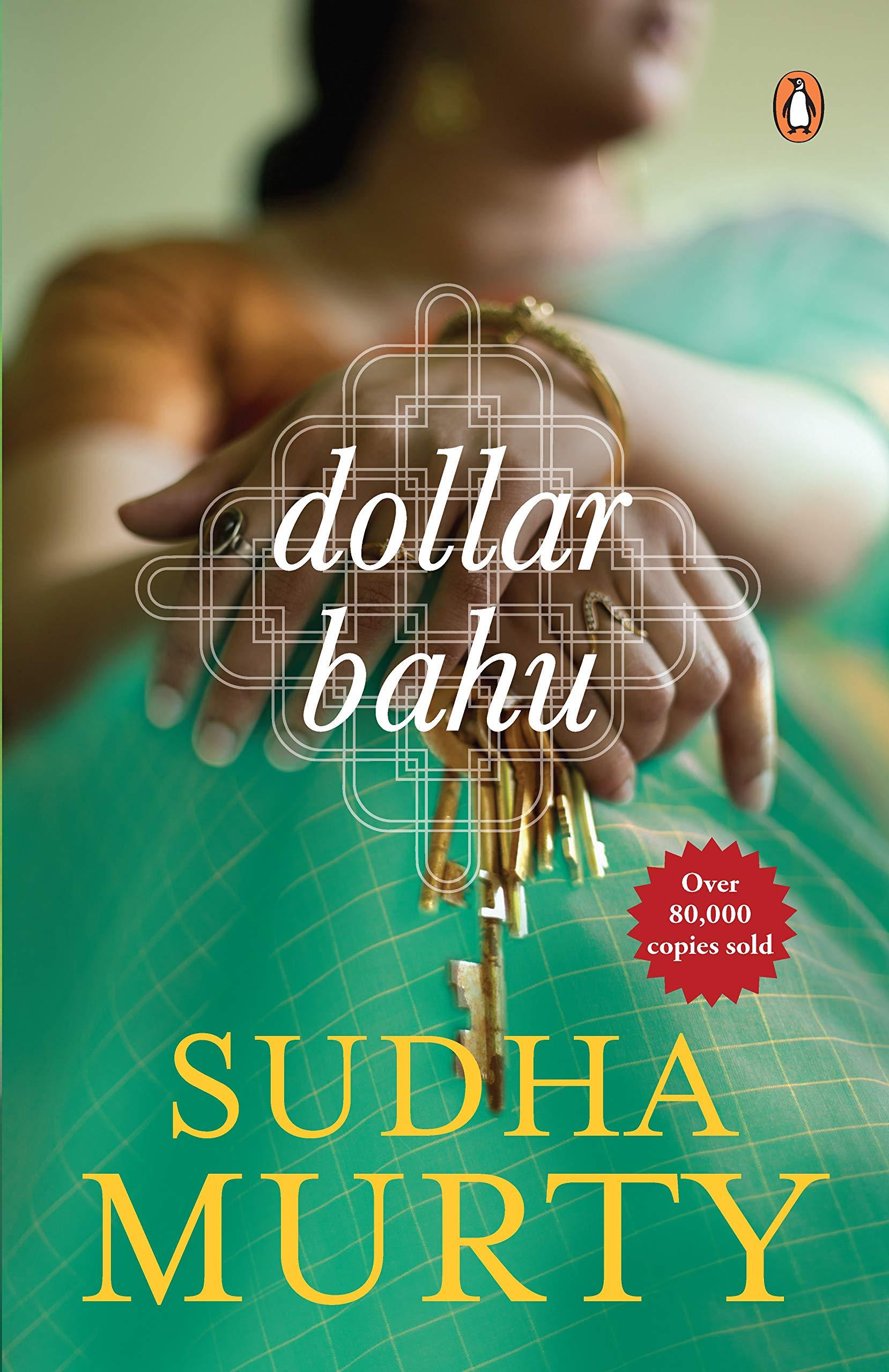 The story revolves around the pain and chaos money can bring in an individual's life. This is an interesting take to look at things and realize the importance of love and care for each other in a family.
Vinutha marries Girish and starts living in Bengaluru. She spends all her time caring for and looking after her husband and family. Moreover, she also ignores the taunts of her mother-in-law. However, as soon as her brother-in-law gets married and settles in the US with his wife, Dollar Bahu, things take a spin in her life. They start living a luxurious life in America, and Vinutha faces taunts from her sister-in-law and mother-in-law.
When her mother-in-law decides to visit the US, she sees the other side of life and understands there is no respect. After her return, she has a different sense of respect for her daughter-in-law Vinutha. The whole story explains the delicate relationships in Indian families and social taboos.
Overall, it's a wonderful book to read!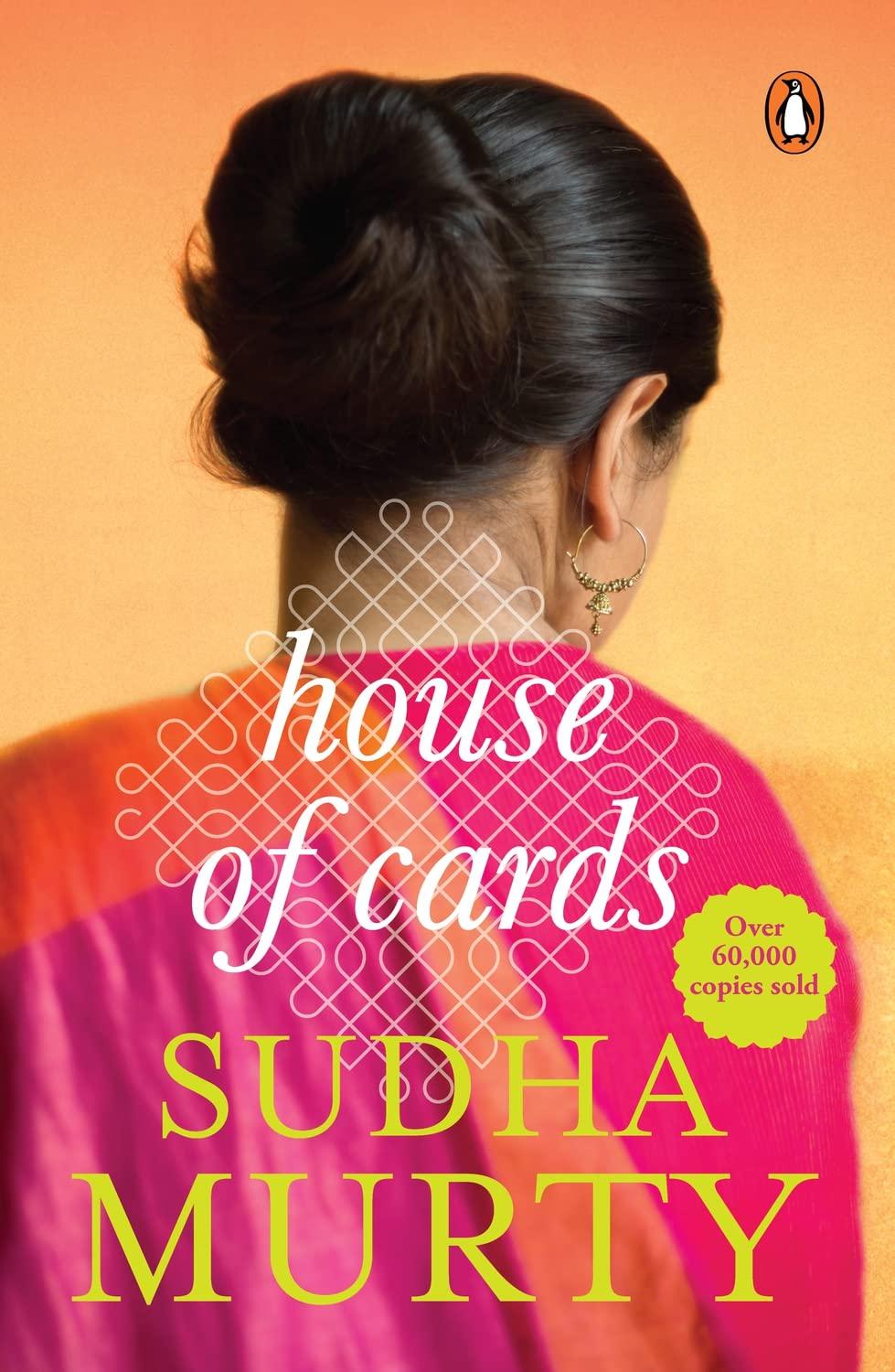 This story is about Mridula, who is highly enthusiastic about life. She meets Sanjay, a talented doctor, and ends up marrying him and settling in Bangalore. She heads to explore life and understands that people are highly selfish and mean.
However, she does not take such things to heart and continues being optimistic. In between, her husband leaves his government job and starts a private job. Due to this, his ambition led to committing corrupt practices. Mridula had no idea about this.
After knowing the truth, she leaves him but still remains upset. Read the story to learn more and explore human relationships, where we deal with many ups and downs daily!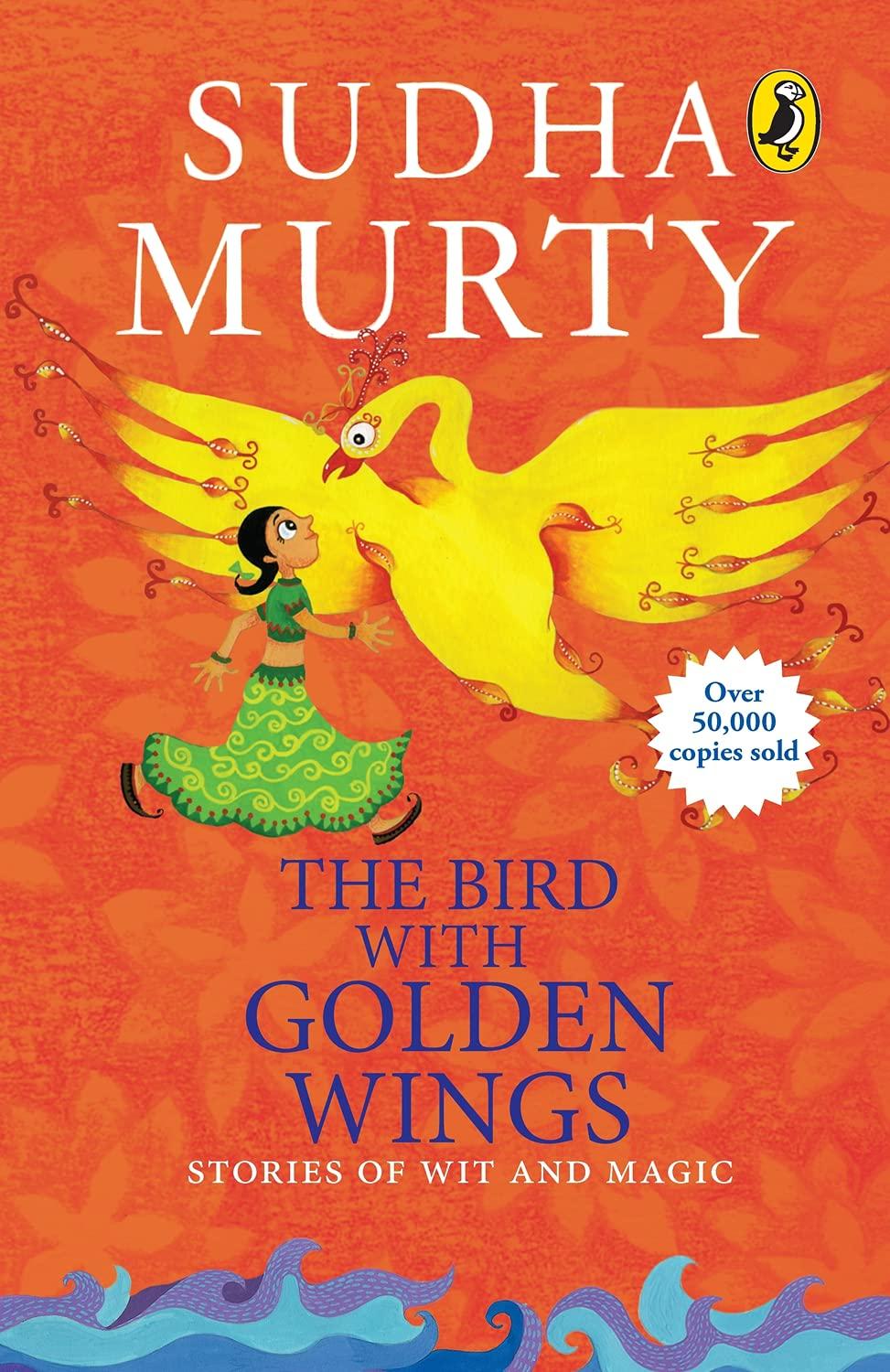 This is another beautiful creation by Sudha Murthy. It is a story about a little girl who feeds a hungry Bird and receives lovely gifts. But the story has a twist when her greedy neighbor knows about these gifts.
Moreover, there are other small tales associated with this story. To get all the answers and know more, read this wonderful book!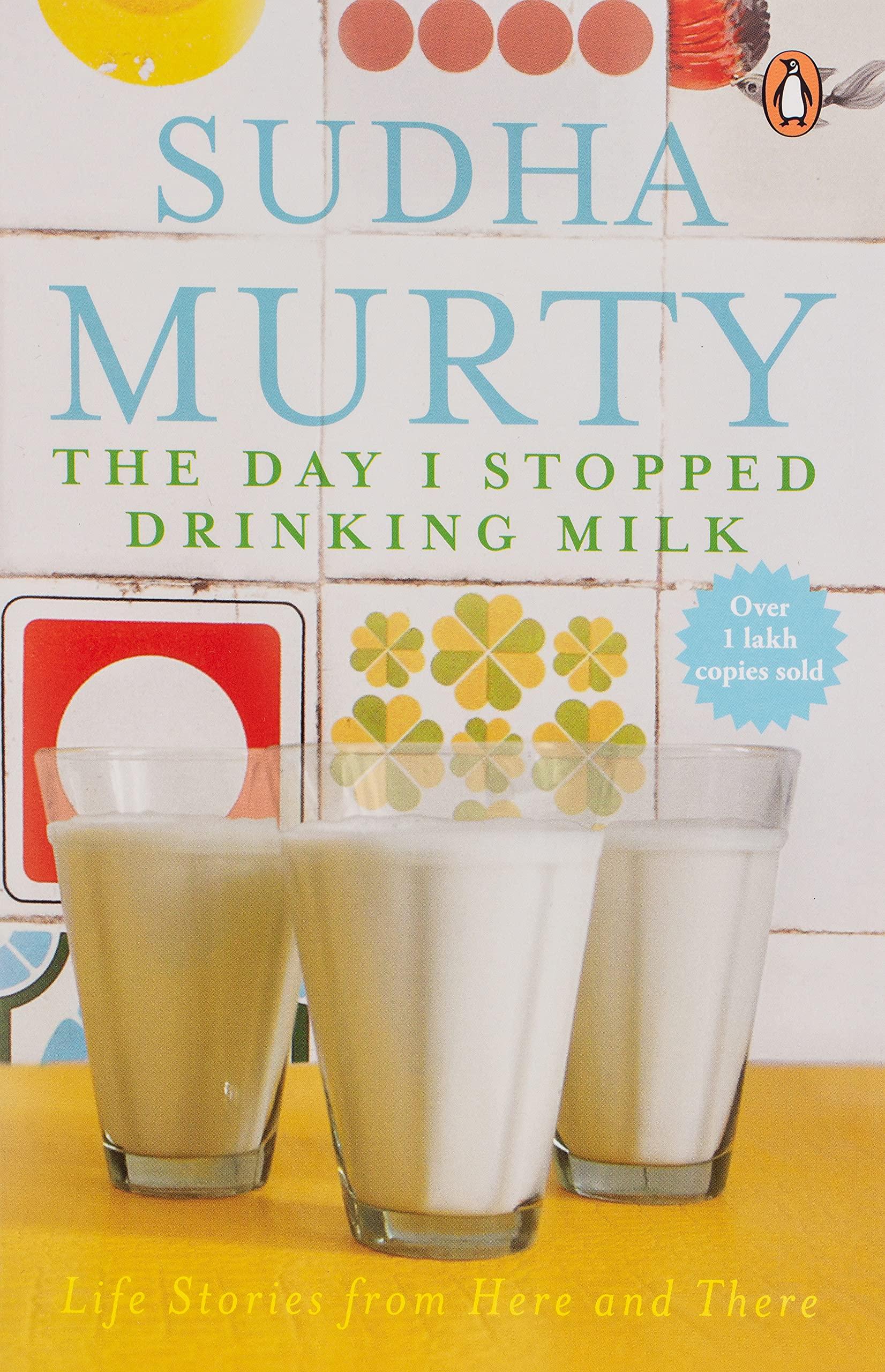 Sudha Murthy has always found inspiration from the people around her. She takes motivation from the interesting stories happening around her environment. All these incidents help her to create stories and instill that into a book.
This book is a compilation of all such stories that touched her heart and made her realize the importance of humility and helping others.
The key lessons in the book:
A story about a young girl on a train journey that flips her life forever.
A poor village woman who offers bathing water to tons of people in a drought area.
An inspirational example of a woman in a flooded village in Odisha.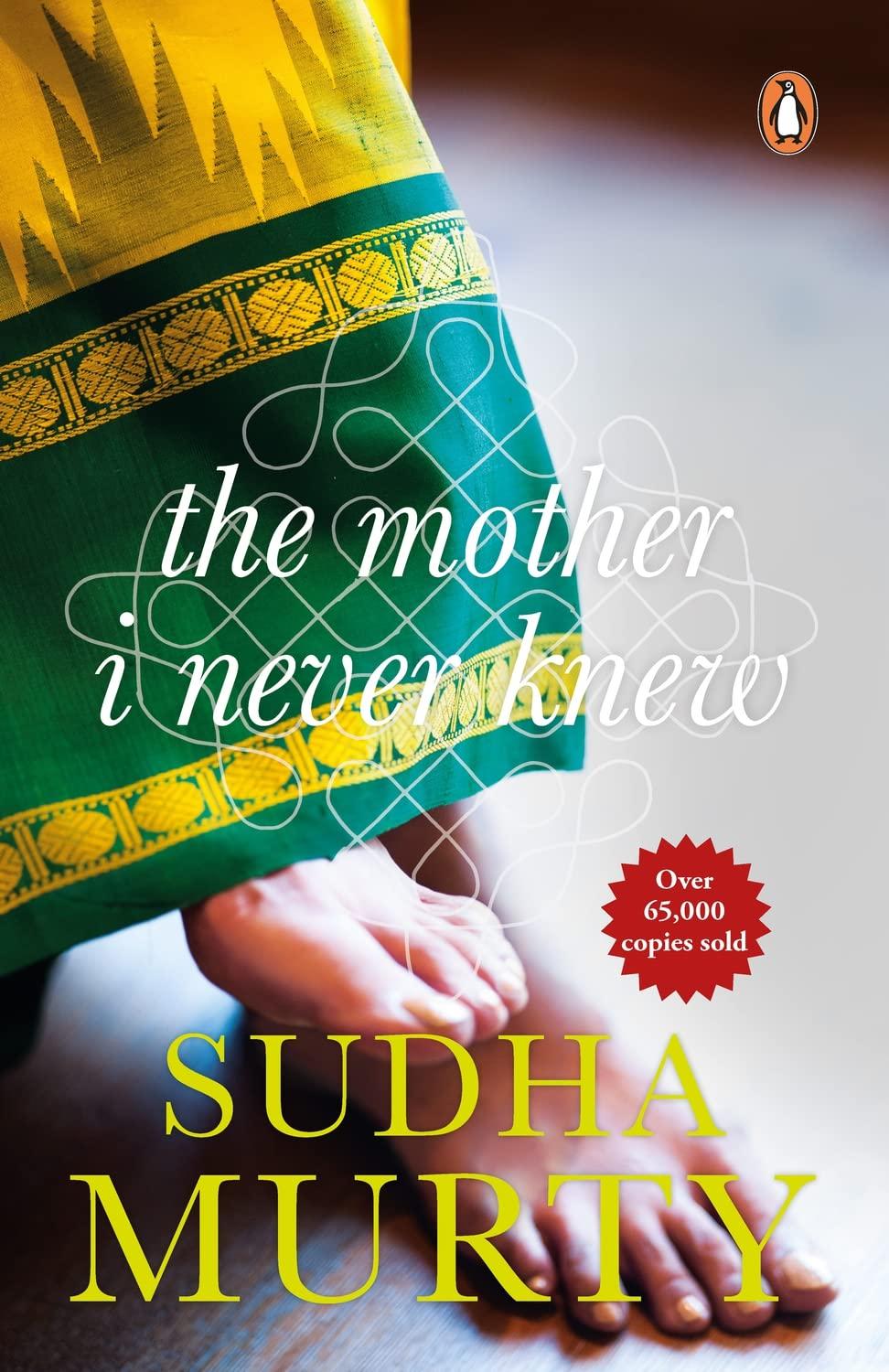 This story, written by Sudha Murty, is about two men, Mukesh and Venkatesh. They are on the way to find their mother, who they don't know about. One shocking truth changed Venkatesh's life when he learned about his half-brother from his father's extramarital affair. The moment you find his stepmother, his heart cries after knowing her living condition.
On the other hand, Mukesh is in a state of anger when he knows that he's adopted. He goes on a journey to find his biological mother. But everything becomes complicated and leads nowhere.
The entire message of the story is to understand whether one can handle such complicated emotions and the stability in life be returned.
Conclusion
Sudha Murty Is a versatile person and an incredible author. As you can see, all the books have a touch of personal emotions and an understanding of delicate relationships. She writes in an extremely simple manner. It helps the reader understand the story's intent and connect to it immediately.
She has written hundreds of books, but we have presented the top 10 Sudha Murty books for you.
Whenever you are in the mood to relax, take a copy of the above-listed books and spend a wonderful time reading the tales. We hope that the options mentioned in this article help you to find the best book for you!
Happy Reading!
People are also reading: