Books
13 Best Non Fiction Books Of All Times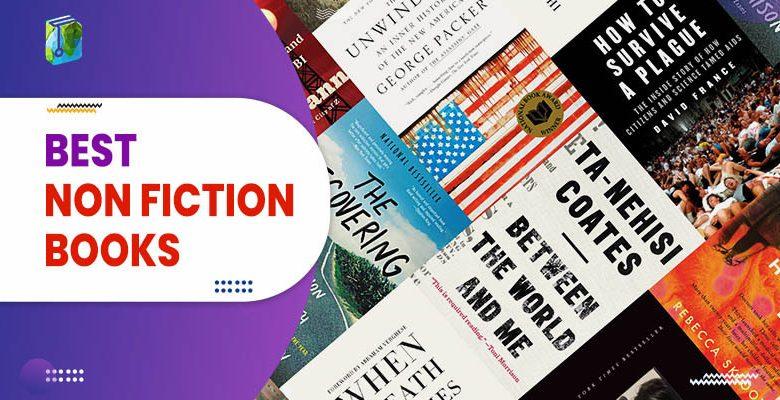 Here we have listed some of the best non-fiction books you must read in 2023!
These days, you are more into science fiction books and movies and want to enjoy the new trend of the Metaverse, and it's fascinating. You tend to ignore books like autobiographies, books with in-depth knowledge of our past life with ancestors, inspirational, and many other categories. Moreover, you might find them boring, and the reason behind this point of view is that you are not aware of good books that might build curiosity to learn more.
Best Non-Fiction Books
Here we have listed some books that will give you genuine insights into characters, crime scenes, or events that might actively draw your attention to the non-fiction stories.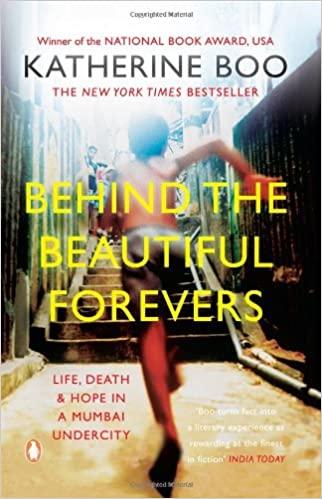 Author: Katherine Boo
Published in: 2012
Length:  288 pages
Achievements: The Pen non-fiction awards, The Los Angeles Time books prize, The American Academy of Arts and Letters Award, The New York Public Library's Helen Bernstein Book Awards
When everything is working against you, what does it mean to strive for a better life? How do we keep our humanity in the face of poverty and longing? Boo explores the lives of the families that reside in the Annawadi slum in Mumbai, squatting on abandoned property owned by the Sahar International Airport and working to improve their circumstances.
Those who have lived in the traditionally "lower" castes have seen upward mobility and what it takes to get there as India develops and modernizes.
You can buy this book from here.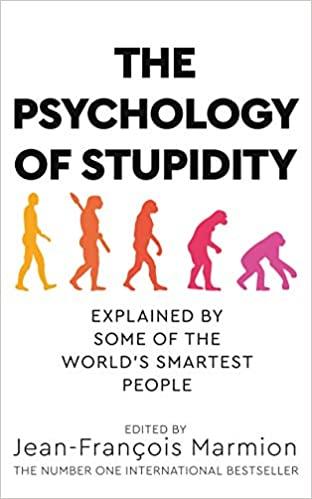 Author: Jean-Francois Marmion
Published in: 2022
Length:  384 pages
From people spitting around the walls where it's mentioned "Do not spit" to people calling them intellectual after reading fake articles on social media, Stupidity is everywhere around us. Human Stupidity has been for as long as people have existed, yet these great thinkers can help us grasp this enduring human disease through their wit and insight.
This book will help you understand how even brilliant people can believe nonsense, how media manipulation makes us all stupid, and the risks of debating with a fool.
You can buy this book from here.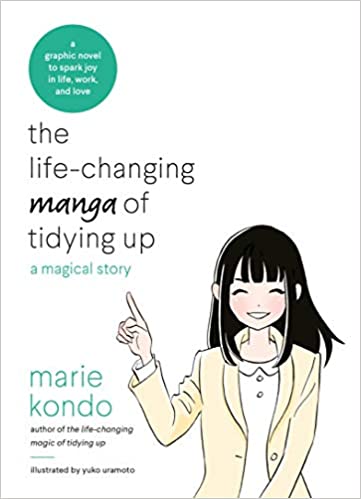 Author:  Marie Kondo
Published in: 2010
Length:  224 pages
Achievements: #1 New York Times Best Seller, Amazon's Best book of 2014 in Crafts, Home and garden
Marie Kondo, a Japanese cleaning professional, takes tidying to new heights, claiming that if you properly simplify and organize your home once, you'll never have to do it again. Most ways suggest a room-by-room or little-by-little approach, which will sentence you to pick at your mounds of junk indefinitely.
The KonMari Method produces long-term results with its groundbreaking category-by-category system, and Kondo's clientele has never lapsed.
This international bestseller will help you eliminate your clutter and appreciate the unique magic of a tidy home—and the peaceful, motivated mindset it can inspire—with specific assistance for deciding which items in your house "spark joy" (and which don't).
You can buy this book from here.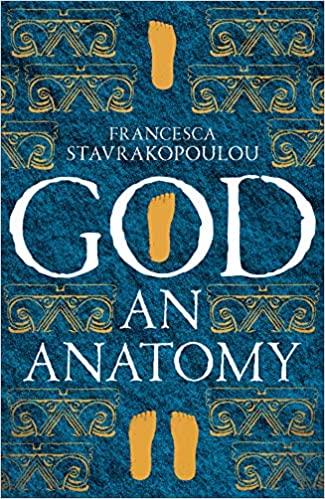 Author:  Francesca Stavrakopoulou
Published in: 2021
Length: 583
According to Professor Francesca Stavrakopoulou, God's cultural DNA dates back centuries before the Bible was written and may be found in the tics and twitches of our own culture, whether we are believers or not. She explains how the Western concept of God evolved by dissecting God's body, from his head to his hands, feet, and genitals.
She investigates the sites and artifacts that molded our understanding of this solitary God and the biblical world's ancient religions and communities. She examines the origins of not only our oldest monotheistic religions but also the beginnings of Western culture.
God: An Anatomy is a cultural history on a large scale, beautifully written, passionately argued, and frequently contentious.
You can buy this book from here.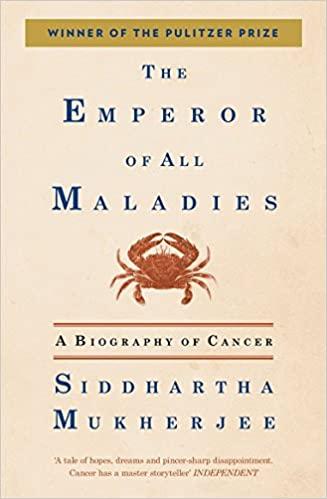 Author:  Siddhartha Mukherjee
Published in:  2011
Length:  608 pages
Achievements: Winner of Pultizer Prize
Cancer's story is one of human inventiveness, tenacity, perseverance, arrogance, paternalism, and misunderstanding. Mukherjee retells centuries of discoveries, losses, successes, and deaths through the eyes of his forefathers and peers, honing their wits against an immensely resourceful foe that, just three decades ago, was considered to be easily defeated in an all-out "war against cancer."
The book is written in the style of a literary thriller, with cancer as the main character.
The Emperor of All Maladies is a captivating, urgent, and startling look into the future of cancer therapy. It's a fascinating book that gives hope and clarity to individuals trying to understand cancer.
You can buy this book from here.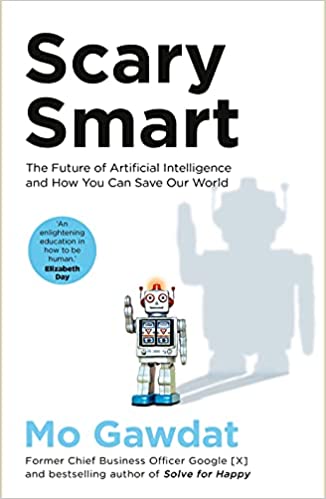 Author:  Mo Gawdat
Published in: 2021
Length: 208
Achievements – One Of the Sunday Times Business books of the year
Artificial intelligence is superior to human intelligence. It can process data at breakneck speed and concentrate on a single activity without being distracted. AI can forecast outcomes in the future and utilize sensors to look around physical and virtual corners.
The algorithms that determine how humans create AI work and the processed data represent an imperfect world. Is this a sign that we're doomed? Mo Gawdat, the worldwide bestselling author of Solve for Happy, uses his enormous knowledge in Scary Smart to address this issue and illustrate what we can all do right now to teach ourselves and our machines how to live better.
Scary Smart outlines how to correct the current course today for future AI to be able to save the human species. This book provides a roadmap for what we can do to protect ourselves, our loved ones, and the planet itself.
You can buy this book from here.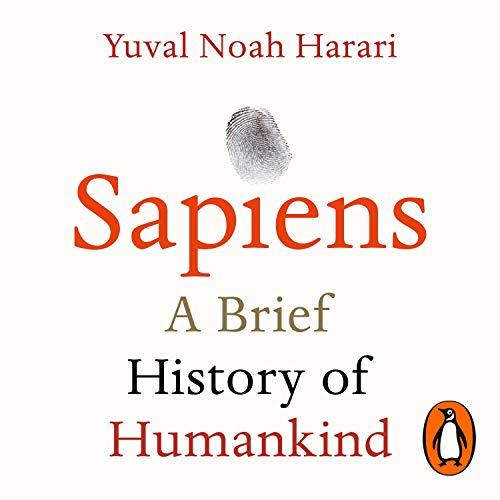 Author: Yuval Noah Harari
Published on: 2015
Length: 464 pages
Achievements:  New York Times Bestseller, A summer reading pick for President Barack Obama, Bill Gates, and Mark Zukerberg.
Dr. Yuval Noah Harari's original work began around 70,000 years ago with the advent of modern intellect, breaking the mold of most books about the history of humanity that uses either a historical or a biological approach.
Sapiens blend history and science to reassess traditional narratives, connect previous developments with modern challenges, and study individual events within the framework of bigger ideas, from evaluating the role of evolving humans in the global ecosystem to chronicling the emergence of empires.
Dr. Harari also encourages us to look ahead because people have begun to bend natural selection laws that have governed life in the last few decades for the past four billion years. Not only are we learning to construct the world around us, but also ourselves.
You can buy this book from here.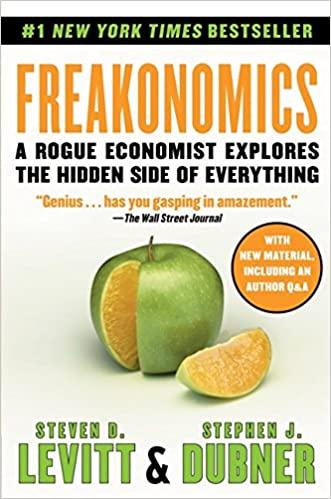 Author:  Steven Levitt, Stephen J. Dubner
Published in: 2005
Length: 336
Achievements:  Indies Choice Book Award for Adult Nonfiction, Quill Award for best business books.
Steven Levitt is not your average economist. He investigates the mysteries of ordinary life, from cheating and crime to parenting and athletics, and comes to findings that contradict common wisdom.
Levitt and Stephen J. Dubner, an award-winning author, and journalist collaborated on Freakonomics, a breakthrough book. They learned about a crack gang's inner workings, the truth about real estate salespeople, the Ku Klux Klan's secrets, and much more.
They demonstrate that economics is, at its core, the study of incentives – how people acquire what they desire or need, especially when other people want or need the same thing.
You can buy this book from here.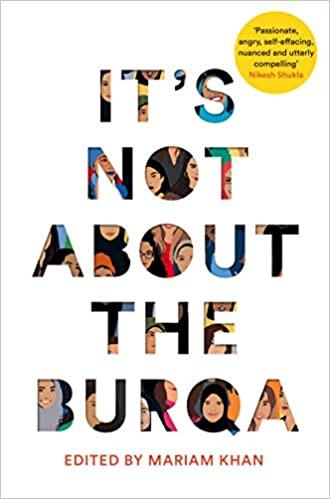 Author: Mariam Khan
Published in: 2020
Length: 272 pages
Achievements:  Shortlisted by Foyle's Non-Fiction Book of the Year.
It's Not About the Burqa is ready to change all of that by taking one of the most politicized and abused words connected with Muslim women and Islamophobia. Here are some voices you won't hear in national news headlines: The headscarf and wavering faith, love and divorce, feminism, queer identity, sex, and the dual threats of a disapproving community and a racist country are all discussed candidly by seventeen Muslim women.
Mariam Khan brings together the voices of seventeen Muslim women in the twenty-first century living in the West. The women address topics such as arranged marriage, gay identity, racism, and doubting faith. Each essay is a passionate plea to abolish Muslim women's persecution, misogyny, and Islamophobia in western society.
You can buy this book from here.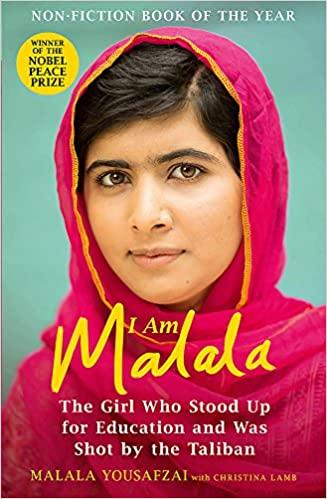 Author: Malala Yousafzai and Christina Lamb
Published in: 2014
Length:  320 pages
Achievements: The book was an inspiration for the film He Named me Malala, the winner of the BAFTA for best documentary
One girl struggled for her right to an education when the Taliban took control of the Swat Valley. She was shot in the head at point-blank range on Tuesday, October 9, 2012, and came close to paying the ultimate price.
Malala Yousafzai's incredible journey began in a remote region in northern Pakistan and ended in the United Nations. She is the youngest-ever Nobel Peace Prize laureate and has become a global icon of peaceful dissent.
I Am Malala will convince you that one person's voice has the power to alter the world.
You can buy this book from here.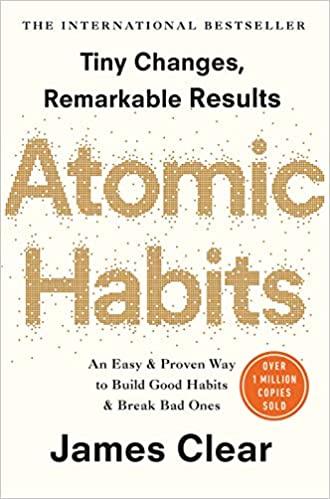 Author: James Clear
Published in: 2018
Length:  288 pages
Achievements:  Amazon best Seller book in Self-Help for Happiness.
People believe you should create large goals if you want to alter your life. However, they are incorrect. James Clear, a world-renowned habits expert, has discovered a simpler approach to changing your life. He understands that enduring change is the result of hundreds of modest decisions, such as doing two push-ups a day, getting up five minutes earlier, or making one short phone call.
He refers to them as atomic habits. Clear demonstrates how these small modifications can help you improve by 1% every day in this groundbreaking book. He looks into cutting-edge psychology and neuroscience while uncovering a handful of easy life hacks (the forgotten art of Habit Stacking, the unexpected impact of the Two Minute Rule, or the technique to accessing the Goldilocks Zone to explain why they matter.
You can buy this book from here.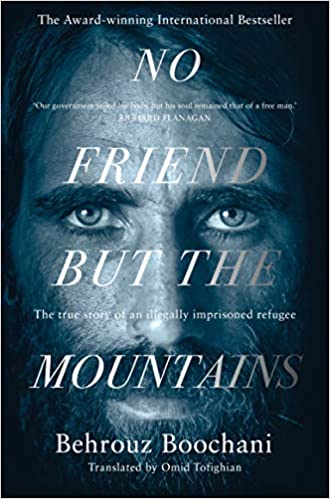 Author: Behrooz Boochani
Published in: 2019
Length: 416 pages
Achievements: The Award-winning International Bestselling Story of One Man's Six-Year Detention in Australia.
Boochani spent nearly five years in prison composing parts of this book one at a time using a hidden phone. They comprise an extraordinary account of how he escaped political persecution in Iran and found himself stuck as a stateless person, compiled and translated from Farsi.
As borders shrink around the world, this vivid, compelling portrait of his years of incarceration and exile sheds heartbreaking light on the destiny of so many individuals.
No Friend But the Mountains is a courageous act of witness and a compelling testament to the humanity of all individuals, even in the most difficult of situations.
You can buy this book from here.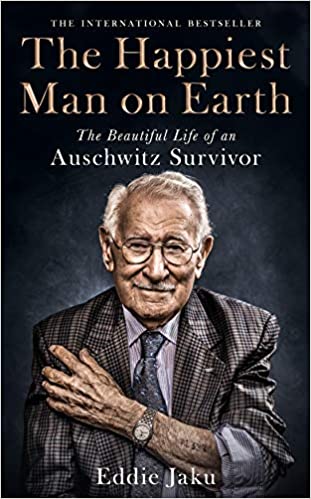 Author: Eddie Jaku
Published in: 2022
Length: 208 pages
Achievements: Amazon bestseller in Historia Oceania Biographies.
This moving yet uplifting book demonstrates how happiness may be found even in the most difficult circumstances. Eddie Jaku was beaten, detained, and deported to a German detention camp in November 1938. He suffered unspeakable horrors for the next seven years and lost his family, friends, and country. But he made it. He determined to smile every day because he had survived.
He now considers himself the "happiest man on the planet." This is his narrative.
You can buy this book from here.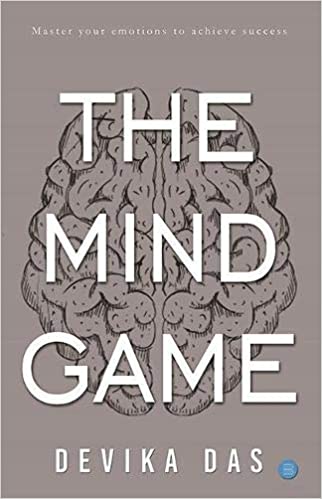 Author: Devika Das
Published in: 2018
Length: 214 pages
It's all a mental game: happiness, worry, ecstasy, or melancholy. Everything else is under our control as long as our mind is. That is the central theme of The Mind Game. It is not your typical self-help book that promotes life-improvement techniques based on complicated science or long philosophical passages. The simplicity of the work is its greatness.
It provides fast, actionable, and immediately applicable advice to help people live better lives right away.
It begins by explaining how readers might achieve divine happiness, how to deal with stress and depression, and how to become joyful quickly.
You can buy this book from here.
Conclusion
These were a couple of books that could quickly draw attention to the non-fiction genre. You'll love reading them, and apart from just reading, you'll get to know how different circumstances or situations impacted people's lives and how you could adapt those changes in your life to make it worthwhile. Try reading different genres so that you can get multiple tastes and get to know more about the art of reading books.
Enjoy!
People are also reading: