Books
10 Best Apocalyptic Books to Read in 2022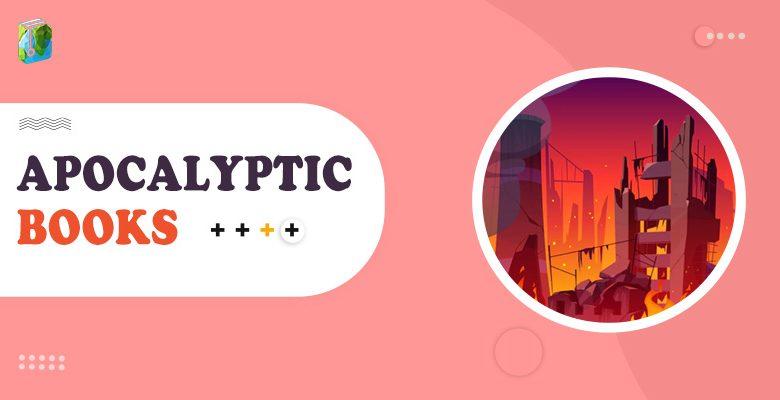 The end of the world, at least in fiction, is never truly the end of the world. Someone has to live to tell the tale, after all. And, the "survivors" have an amazing collection of tales to tell.
From fiction to religion, books across genres elaborate on a time when the world will end. As a result, we have a huge collection of apocalyptic stories, and novels to read as our planet ages.
With the pandemic affecting the world somewhat in an apocalyptic way, we have become more curious and drawn to such stories. Given the diversity of books out there, it becomes difficult to pick the right one.
To make life simple, we highlight the Best Apocalyptic Books. Some of them have been bestsellers and some have even transformed into successful hit movies. The following 10 best Apocalyptic books will make you want to read all of them.
Best Apocalyptic Books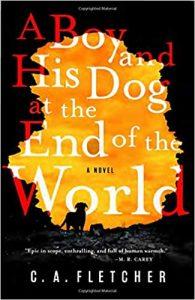 Highlights
Author: C.A. Fletcher
Publication Year: 2019
Publisher: Orbit
C.A. Fletcher authored this amazing heartwarming debut novel. A Boy and His Dog at the End of the World is an engaging narrative that is a must-read for apocalyptic genre readers. The main character is appealing, and the plot is a fast-paced page-turner with multiple settings. It follows Griz, a young lad on the lookout for the culprit who kidnapped the family's cherished dog.
We can't say more than this. That's because we don't want to breach the blood oath you're compelled to swear at the start of the novel. It states that you must keep the book's secrets close to your chest so as not to ruin it for others.
A Boy and His Dog at the End of the World swiftly established itself as one of the most popular books of the apocalyptic category. Mystery, suspense, and fantastic characters abound in its brilliant writing.
You can buy this book here.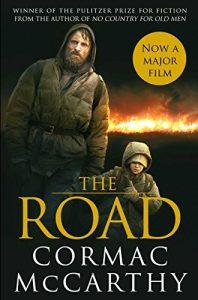 Highlights
Author: Cormac Mccarthy
Publication Year: 2010
Publisher: Picador
As far as the greatest apocalyptic books go, the Pulitzer Prize-winning bestseller, "The Road" is an essential read. The book's dismal, minimalist tone seems appropriate for nuclear winter's backdrop. And, despite the lack of storyline, it manages to be entirely captivating. Although most readers prefer neat conclusions and answers for everything, we found this book immensely captivating even though it lacked both.
There is no obvious beginning, middle, or end – it's simply a father and kid traveling toward the seaside, unsure of what they'll do when they get there. There is some implication of nuclear warfare, but no additional explanation is given.
McCarthy's writing style is both mystical and strangely beautiful for readers who can get past his suspense-delivering style.
You can buy this book here.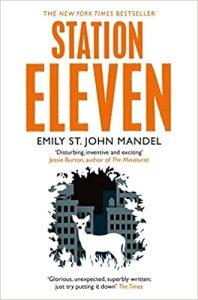 Highlights
Author: Emily St. John Mandel
Publication Year: 2015
Publisher: Picador
Station Eleven is a fantastic narrative with an excellent storyline.
A virus spreads over the planet, killing 95 percent of humanity and putting a stop to all modern conveniences. Kirsten, the protagonist of the story, is a young woman who travels from place to place with a band of musicians and artists who perform Shakespearean plays. They hunt for food and take care in a perilous environment, but they can't escape a lethal and mad prophet.
The author, Emily St. John Mandel smartly narrates the life of personals who survived the catastrophe and how their lives panned out before and post the disaster. However, she does so with such finesse that the transitions feel authentic and enlightening.
You can buy this book here.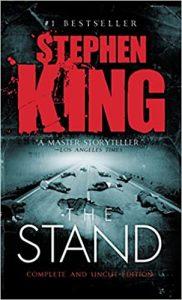 Highlights
Author: Stephen King
Publication Year: 2011
Publisher: Hodder & Stoughton
The Stand, by far, is a masterwork. You can argue that it is not entirely science fiction, but who gives a damn? It's a fantastic novel. Period!
Unknowingly, a patient flees from a biological research center with a lethal weapon. The weapon is a mutant strain of super-flu that would wipe out almost all of the world's population in a matter of weeks. Those who survive are terrified, perplexed, and in desperate need of guidance.
Mother Abagail, is a kind 108-year-old woman who encourages them to form a peaceful society in Boulder. While Randall Flagg emerges as the villainous "Dark Man," who revels in chaos and anarchy.
The survivors would have to choose between the dark man and the serene woman as each gains power, ultimately deciding the future of mankind.
You can buy this book here.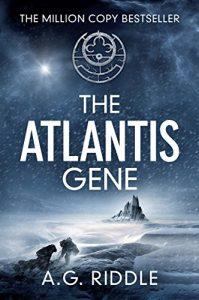 Highlights
Author: A.G. Riddle
Publication Year: 2013
Publisher: Legion Books
A research vessel off the shore of Antarctica discovers a fascinating structure buried within an iceberg. It had been there for centuries, and it's being guarded by something. Could it be Atlantis, the lost metropolis of Atlantis or is it something more sinister?
At the same time, a brilliant geneticist named Kate Warner in Jakarta, Indonesia has just developed a revolutionary therapy for autism. At least, she believes so. What she has discovered is even more dangerous—both to herself and to humanity as a whole.
Her work has the potential to usher in the next stage of human evolution. It could also be the key to figuring out what's going on with the enigmatic construction off the Antarctica coastline.
Agent David Vale is racing to unearth a scheme with far-reaching repercussions on the opposite side of Jakarta. However, he has run out of time. When he receives an encoded message warning of an impending attack, he sacrifices everything to save Dr Kate Warner, the only person who can save him.
Kate and David work together to uncover a global conspiracy and discover the truth about human origins. Their adventure takes them to the distant reaches of the planet and into the depths of their histories.
The Atlantis Gene is jam-packed with actual science and history that will revolutionize the way you perceive the history and future of humanity.
You can buy this book here.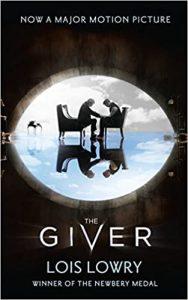 Highlights
Author: Lois Lowry
Publication Year: 2011
Publisher: UK Children
It's a flawless world where everything appears to be in order. Yet horrible secrets are lurking underneath the surface. There is no conflict, starvation, or suffering. One female and one male child are allotted to each Family Unit. The Committee of Elders meticulously selects a profession for each member of the community.
Jonas, a sensitive 12-year-old, had never suspected anything was awry with his Community until one day. Jonas' life is never the same after he is selected as the Recipient of Memory during The Ritual. Jonas learns that The Community isn't quite what it appears to be.
Although they appear and have plenty, they are lacking something crucial. Jonas, with the assistance of the Giver, tries to retrieve what has been lost for a long time. Thus, Jonas sets off on a quest to rescue the world.
You can buy this book here.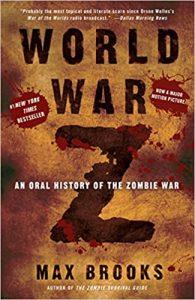 Highlights
Author: Max Brooks
Publication Year: 2007
Publisher: Del Rey
World War Z is another captivating best-seller from Max Brooks, which narrates the zombie category differently. The narration makes the book unique. It's a serious social, economical, and political criticism set against a zombie apocalypse. It's also quite different from the film.
Rather than having an adventure-packed storyline, the book is written more like a documentary, with interviews with eyewitnesses and sufferers. But that does not mean it's uninteresting. On the contrary, World War Z is a terrific page-turner.
You can buy this book here.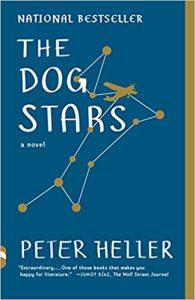 Highlights
Author: Peter Heller
Publication Year: 2013
Publisher: Vintage
Hig managed to survive the flu epidemic that consumed all his loved ones. His wife too passed away. He now lives with his pet dog, Jasper and a sociopath Bangley, who is volatile in the hangar of a small deserted airstrip.
An unexpected transmission on Cessna's radio in 1956 inspires him to believe that a better future awaits him beyond their narrowly defined borders. He takes a risk and flies past his breaking point, pursuing its coarse-grained path. He ends up finding something that is both good and worse than anything he could have envisioned.
You can buy this book here.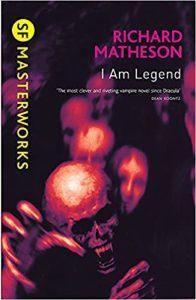 Highlights
Author: Richard Matheson
Publication Year: 2010
Publisher: Gateway
Robert Neville may be the last survivor on Earth, but is he really alone? Every man, woman, and kid on the Earth has turned into a vampire and is after Neville's blood.
He works as a hunter during the day, pursuing the undead amid the ruins of civilization. At night, he locks himself inside his dwelling place. He waits for the sun to rise as the vampires roam the deserted streets.
The virus in this novel are vampires and Robert Neville is the last surviving human being who is free from the vampire. They are significantly terrifying in the book. The gut-wrenching loneliness that Neville feels is terrifying, and when mixed with the animals, this book depicts a nightmare.
You can buy this book here.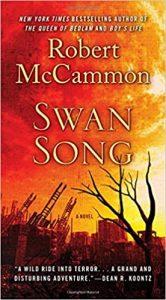 Highlights
Author: Robert McCammon
Publication Year: 2016
Publisher: Pocket Books
Swan Song is a charming and original blend of apocalyptic nightmare and fantasy. The Nuclear war has left unending evilness. It has supernatural and "good against evil" themes in common and is similarly lengthy. Be warned, the raw reality in this novel is not for the faint-hearted. The book is frequently brutal, and the main characters experience awful events.
It's painful, but also hopeful, and it's full of well-written characters with whom can relate to at an emotional level. If you enjoy the apocalyptic genre, you should buy this one.
You can buy this book here.
Conclusion
The Best Apocalyptic books mentioned above contain all the possible sources through which an Apocalypse can wipe out almost all of the human race. The list includes everything from nuclear warfare and Zombie assaults to biological lab blunders and global environmental calamities.
With the pandemic far from being over and your travel plans hung like wet clothes waiting to dry in the rainy season, you can pick out any of these books and start reading. Trust us, you won't stop reading till you conclude- that's how engrossing these apocalyptic books are. Do comment and let us know which book you loved the most. Also, let us know if we missed out on your favorite apocalyptic book.
People are also reading: