Full Form
HDFC Full Form | What is the Full form of HDFC?
Housing Development Finance Corporation
The HDFC Full form is Housing Development Finance Corporation Limited. HDFC, since its inception in 1977, has been India's premier housing finance company and is known for its impeccable track record in India and international markets. The Corporation has maintained its position as the market leader in mortgages. It has developed significant retail mortgage loans and a large corporate client base for its housing related credit facilities.
HDFC Full Form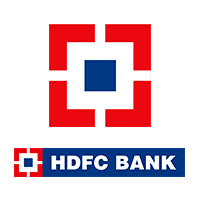 In August 1994, HDFC was incorporated as the bank in the name of 'HDFC Bank Limited', with its registered office in Mumbai, India. In January 1995, HDFC Bank commenced operations as a Scheduled Commercial Bank. This article displays more than just about the HDFC Bank Full Form.
HDFC Bank's business value is based on five core elements: Operational Excellence, Product Leadership, Customer Focus, People, and Sustainability.
Capital Structure
As of 30 June 2020, the authorized share capital of the Bank stands at Rs. 650 crore.
The paid-up share capital of the Bank as of the said date is Rs 548,32,86,460 /-. Foreign Institutional Investors (FII) holds 33.44% of the equity, and the bank has 5,48,942 shareholders.
Distribution network
As of March 31, 2019, the Bank has 13160 ATMs, 5,103 branches across 2,748 cities. Customers across India are provided services through multiple delivery channels such as Phone Banking, Net Banking, Mobile Banking, and SMS-based banking.
The bank caters to a wide range of banking services covering three principal business segments:
Wholesale Banking – HDFC is recognized as a leading provider of cash management and transactional banking solutions, including working capital finance, trade services, etc., to corporate customers, mutual funds, stock exchange members, and banks.
Treasury– The treasury team provides sophisticated risk management information, advice, and product structures on the three main product areas- Foreign Exchange and Derivatives, Local Currency Money Market & Debt Securities, and Equities.
Retail Banking- To perform the function of retail banking, the bank provides its target market customers with a full range of financial products and banking services, giving the customer a one-stop window for all his/her banking requirements. The bank delivers the services of ATMs, Phone Banking, NetBanking, and Mobile Banking.
HDFC Bank turned to be the first bank in India to launch an International Debit Card in association with VISA (VISA Electron). Varied financial solutions like The HDFC Bank Preferred program for high net worth individuals, the HDFC Bank Plus, and the Investment Advisory Services programs cater to diverse customer segments. The Bank has many retail loan products, including Auto Loans, Loans against marketable securities, Personal Loans, and Loans for Two-wheelers. It is also a leading provider of Demat accounts to hold shares in electronic forms.
Some of the popular subsidiaries of HDFC are listed below:
HDFC Bank Ltd
HDFC Developers Ltd
HDFC Investments Ltd
HDFC Holdings Ltd
HDFC Trustee Company Ltd
HDFC Realty Ltd
HDFC Property Ventures Ltd
HDFC Venture Capital Ltd
HDFC Ergo General Insurance Company Ltd
HDFC Standard Life Insurance Company Ltd
Conclusion
As per the latest Forbes World's Best Bank survey, HDFC Bank has been identified as the number one bank by customers. The bank has emerged as the third highest company in India in terms of market capitalization. It has become one of India's stable banks by satisfying customer needs through its wide-ranged services and using its assets to generate returns efficiently.
People are also Reading: